Top 10 Best German Bands According to Songtexte.com
Okay, first of all, let me tell you one thing because I need to get it off my chest: this list is garbage. In more than one way. But I'll get to that later.

Songtexte.com is a German website that mainly offers song lyrics, it also has a small community, the iTunes charts, brief music news and quizzes. It's one of the first websites to pop up when you are searching for song lyrics.

The website also has created a list about the 15 best German bands. Without any further text explaining the reasons why they included these artists. There is just a short introduction saying these are "the really big ones", and the plain list without any pictures or short texts. They don't even say how the list was compiled, and it doesn't say that these are the most popular on the site, it is implied that these are supposed to be the greatest German bands overall.


The list is the following:
1. Scorpions
2. Die Ärzte
3. Silbermond
4. Böhse Onkelz
5. Fettes Brot
6. Scooter
7. Puhdys
8. Die Fantastischen Vier
9. Tokio Hotel
10. Alphaville
11. Spider Murphy Gang
12. Sportfreunde Stiller
13. Juli
14. Herbert Grönemeyer
15. Modern Talking

This must be the single worst list about this topic I have ever read. First of all: Herbert Grönemeyer!? This is a solo artist, not a band. He is the best selling German music artist of all time and one of the greatest and most recognized lyricists on top, so if the list compiled the best German artists, he would definitely belong on it, actually he should rank higher than 14. But the list specifically says "bands".

Then secondly, there are 3 extremely important bands lacking: Rammstein, Kraftwerk and Die Toten Hosen. Not only were the first two internationally successful, they are HUGE in their home country, and both the public and critics regard them as the absolute best the country has to offer. Fun fact: Rammstein are mentioned in the short introduction text that basically just says that what's listed are the "big ones". Die Toten Hosen made some widely recognized great German albums that are classics every music fan owns, plus they have had several chart topping records and are still hugely popular after more than 30 years of existence, and their most recent 2017 album still topped the charts. Also, them and Die Ärzte (which are number 2 on the list) are like Nirvana and Pearl Jam, Tupac and Biggie, The Beatles and The Rolling Stones, Michael Jackson and Prince. You always include both of them on a professional list, they are the two biggest German punk bands and two of the country's most loved artists. I personally prefer Die Ärzte, though both are really good, but such lists need a bit of neutrality, and personal opinion shouldn't matter unless it's a blog post by one specific staff member of the site. Of course, several other important bands such as Nina Hagen Band, Ideal, Ich + Ich, Einstürzende Neubauten, Nena (before the lead singer pursued a solo career under that name, Nena was a band) and more are missing, but they only had 15 spots and they had to exclude some artists. But not the three I mentioned before. That's like excluding The Doors, Nirvana and Guns'N'Roses from a professional, non-subjective list about the best American bands. Not stylistically, in terms of importance and standing.

Thirdly, the inclusion of Fettes Brot. I have nothing against them, but they lack the significance to be included in such a list. They were a kind of popular alternative pop rap group in the 90s and 2000s, but they never were "the biggest" and never received universal praise, just solid reviews. Also, Modern Talking and Tokio Hotel, despite having sold extremely well and having had a huge hype, didn't have such positive public or critical reception to make the list instead of some more legendary groups. Instead of these 3 artists they should have included Rammstein, Kraftwerk and Die Toten Hosen, who had/have commercial AND critical success while the public loves them as well.

That being said, I can live with the three top spots. The Scorpions are legends on a worldwide scale and are among the best selling artists of all time, Die Ärzte have released what is probably the most acclaimed German song of all time with "Schrei nach Liebe" and had numerous other chart toppers, and Silbermond are on their way of becoming the most popular band of the 21st century. Out of the 15 they have chosen, those really are the most worthy of the throne.

The Top Ten

1 Scorpions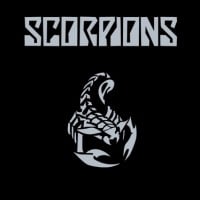 Scorpions are a German rock band formed in 1965 in Hanover by Rudolf Schenker. Since the band's inception, its musical style has ranged from hard rock to heavy metal.
2
Die Ärzte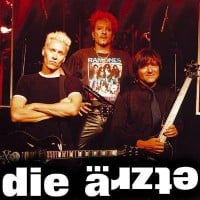 Die Ärzte (German for "The Doctors"), is a German rock band currently consisting of Farin Urlaub (vocals, guitar, bass), Bela B (vocals, drums, guitar) and Rodrigo González (vocals, bass, guitar, piano), that formed in 1982 in Berlin. ...read more.
3
Silbermond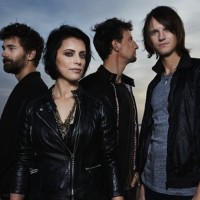 Silbermond is a German alternative rock band consisting of Stefanie Kloß (vocals), Thomas Stolle (guitar), Johannes Stolle (bass), Andreas Nowak (drums) that formed in 2000. ...read more.
4
Böhse Onkelz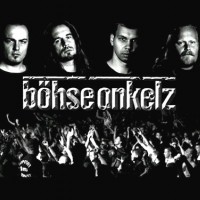 5
Fettes Brot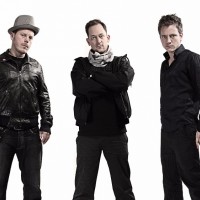 6
Scooter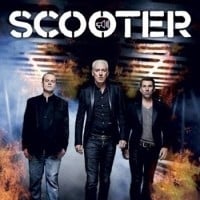 Scooter are a German dance group founded in Hamburg, who have sold over 30 million records and earned over 80 Gold and Platinum awards.
7
Puhdys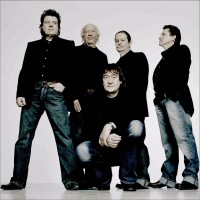 8
Die Fantastischen Vier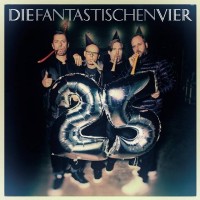 Die Fantastischen Vier, also known as Fanta 4, is a German hip hop group from Stuttgart, Germany, named after the German title of Marvel's Fantastic Four.
9
Tokio Hotel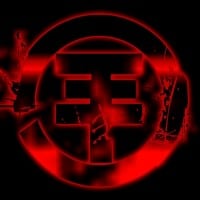 Tokio Hotel are a pop rock band from Magdeburg, Germany, consisting of Bill Kaulitz (singer), Tom Kaulitz (guitar), Gustav Schäfer (drums) and Georg Listing (keyboards, bass) that formed in 2001. ...read more.
10
Alphaville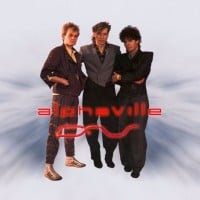 Alphaville is a German synthpop/new wave band which gained popularity in the 1980s. The founding members were lead singer Marian Gold, Bernhard Lloyd, and Frank Mertens.