Greatest 60s and 70s Singers and Bands
This is a compilation of who I believe is the best from the 60's and 70's!

The Top Ten

1 The Beatles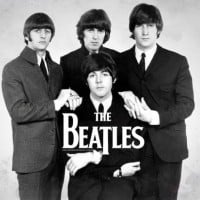 The Beatles were an English pop rock band formed in Liverpool in 1960. The members consisted of John Lennon, Paul McCartney, George Harrison and Ringo Starr. They were soon known as the foremost and most influential act of rock era. Rooted in skiffle, beat, and 1950s rock and roll, the Beatles later ...read more.
How does the jackson 5 make this list 2 times? The bands who really deserves to be on this list two times is the Beatles. They influenced more bands than any any other in history. There music varied from rock to pop and the Beatles dominated in every genre and still manage to be inspiring to artists always. I'll give up if you can give one artist, just one, that the Jackson Five or Heart influenced then I'll give up. The Beatles had albums upon albums where you can name many of there albums. The two bands ahead of the Beatles had no albums and almost 0 hits. God bless the Beatles for there forever engraved in my memory. By the way, why is the Velvet Underground not on here?
This is the most influential band in the rock era. They wrote most of their music, and changed their style so rapidly that no other artist (s) could match them. Elvis Presley was undoubtedly a good singer, but his songs were written for him by other people. The Rolling Stones first learned how to write songs by watching Lennon and McCartney, and their style never evolved anything like the Beatles did. Brian Wilson may have been on a par with Lennon-McCartney as far as creativity goes, but the total body of his work does come close to the Beatles! This is like comparing Shakespeare with Neil Simon! The difference in the relative quality of their work is that much above almost all of their contemporaries.
Are you kidding me? #3 that's crap. The Beatles should be #1! The Beatles are the most successful group in history! I'm 15 years old and the Beatles are my favorite band. I mean hearts name will fade into the past along with their music. The Beatles will live forever! They created everything we know. As president Obama said, "Elvis created rock and roll, The Beatles came in and busted the walls down. " We have to keep the Beatles alive, otherwise my generation and generations to come will never know what real music is!
Yes and beatles should be first forever, they brought life into music and have influenced many many groups of today and they will continue to inspire people of today if we share their music with kids of today, music of today is just proof of how bad and meaningless music is becoming, I'm 13 and I listen to the old stuff cause its real no autotune and pure voice and real instraments, so share it.
2
Led Zeppelin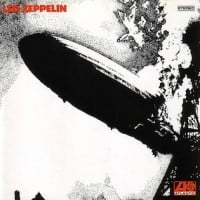 Led Zeppelin was an English hard rock band formed in London in 1968 as the New Yardbirds. The group consisted of Robert Plant (Vocal), Jimmy Page (Guitar), John Paul Jones (Bass, Keyboard) and John Bonham (Drums) and was very much the child of Jimmy Page who even financed their first tour. He had tasted some previous success with The [original] Yardbirds and was friendly with some big names in rock. Page states it was Keith Moon of The Who that claimed the band could only go down, like a lead balloon -- thus prompting the iconic name of Led Zeppelin. The band's heavy, guitar-driven sound, rooted in blues and psychedelia on their early albums, has earned them recognition as one of the progenitors ...read more.
* Led Zeppelin is the ultimate musical gift to us all! Created from the talents of the 4 best musical artists, that, under some fortunate hand of fate; came together and united into one band.

I know of no other band that can take one singular note --> explode it through stars themselves and then return it ever so gently back down into our awaiting hearts.

"Forever live the climatic zephyr of these 4 wizards! "
*

A lil Side Note:
A battling title is not needed here, for no list # or placement could ever tarnish "Zepp's" greatness!
Their music will go on forever; my 26 yo son loves them! For that to happens really means their music is timeless! THere is NO ONE that can come close to them! I've never heard a voice like Plant's in my entire life (with the exception of Freddie Mercury)!
@rockman Sir, your information about Led Zeppelin outselling the Beatles and the Rolling Stones would not be true. Also, (if you count more recent events), the bands still today (or with still-playing members) have the advantage of social media and computers. The Beatles (and the Stones at the time) sold out stadiums to over 55,000 people in 3 hours - without any advertising execept local flyers.
The pinical of rock, to think any of the others (though they are amazing in their own respects) were near as good is just wrong. Even some of their more lesser known songs are better than the best songs of some of the ones on this list.
3
Pink Floyd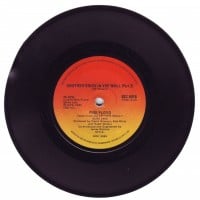 Pink Floyd are an English progressive rock band formed in 1965 in London, England. They achieved international acclaim with their progressive and psychedelic music. The band consisted of 5 members - David Gilmour (Vocals and Guitar), Syd Barrett (Vocals and Guitar), Nick Mason (Drums), Roger Waters (Vocals and Bass), and Richard Wright (Vocals and Keyboard). Barrett was replaced by Gilmour in 1968. ...read more.
Damn everybody who says pink Floyd is only for old guys. I'm a ten year old girl and I love this band to death. And to the person asking if we had forgotten Barrett, we haven't. He really was the beginning of pink Floyd, and seemed a magical bloke before he gave his life to LSD. There are many mixed opinions on him, but I think we should credit him on his naming of the band and his ethereal presence that continued to inspire his bandmates long past his departure. An amazing band. Keep on rocking, Roger.
No seems to remember who founded the band, Syd Barrett. He started the band, gave it its name and wrote most of their songs until he took too many drugs, misbehaved and got kicked out. You know Roger Waters for many years wrote Pink Floyd's songs about him after he was kicked out.
I agree with your choices 100%. It's exactly the ones I would have chosen. And I agree with the Jackson 5. They don't even belong on a top ten list, not even a top 20 in my humble opinion.
Listen to there music, haha... No explanation needed. 9 minute songs with 50 instruments, in an era they were in was unreal!
4
Queen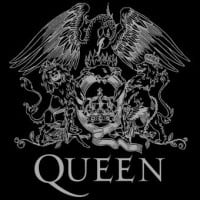 Queen are an English rock band formed in London in 1970. The original lineup was Freddie Mercury (lead vocals, piano), Brian May (guitar, vocals), Roger Taylor (drums, vocals), and John Deacon (bass guitar, vocals). Before forming into Queen, Brian May and Roger Taylor had played together in a band ...read more.
Queen should be number three on this list. The raw talent that Freddy Mercury and the other members of Queen had is unbelievable. Freddie's range alone makes him better then the Jackson 5 but add the other members and Queen is amazing. Freddy get's a bad rap because he was gay but who cares when you can sing like that I don't care if your into animals just play me some tunes.
The Beatles were incredible songwriters - they brought pop music to the world - but they weren't the greatest singers of that era. However, their voices suited their songs. Queen, on the other hand, brought classic rock to the world with amazing songs & the fabulous voice of the late great Freddie Mercury, & Queen are still dearly loved & revered around the world
Beyond amazing. Has more different styles than anyone, and incredible vocal harmonies taken to an extent that no one else even tried to take it. And they recorded even after Mercury got so sick he needed help to stand...
Everyone ignore anyone who votes for Heart because it is probably the same nerd with a computer doing it automatically. I mean come on how could they be ahead of Queen. I could at least believe it if it were the Beatles but not friggin Heart.
5
The Doors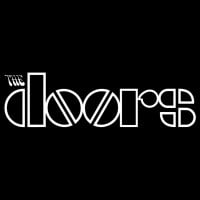 The Doors were an American rock band formed in 1965 in Los Angeles, with vocalist Jim Morrison, keyboardist Ray Manzarek, guitarist Robby Krieger and drummer John Densmore.
Hypnotic, rich music, combined with poetic lyrics and a strong presence overall - the band, that seduces you, strips you naked, opens up your head and chest and dares you to look inside, to dig deeper every time you face fear and death, to go crazy and embrace the path you choose. Their music was bluesy, solid rock, individual and really influential, it had a message, it was like a door to a hidden face of our surrounding reality. And, no, I don't do drugs.
All the best frontmen were REALLY messed up... John Morrison was no exception. A brilliant young man (and fun to look at laugh out loud) who, unfortunately, had serious problems. He was a true poet. Robby Kreiger paved the way for electronic music through the years, and provided some of the most melodic tunes of the era. He was, in short, extremely overrated. The Doors broke the mold... And there will never be another band like them.
The Doors influence on music is vastly under appreciated. Forget Marilyn Manson, Jim Morrison was the first "rockstar" & he only developed more depth/soul as time rolled on. One of the most original & talented individuals ever to create music, surrounded & assisted with 3 talented musicians in their own right.
The most unique band ever. A poetic genius on the mic( as well as a drunk and an LSD abuser) but none the less a genius. Robbie Krieger is also quite possibly the most underrated guitar player of al time. Just cause the music was differnet doesn't mean his talent wasn't there...
6
Jackson 5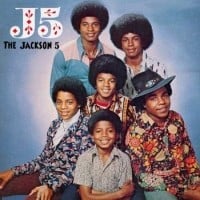 The Jackson 5, or Jackson Five, currently known as The Jacksons, are an American family music group. Formed in 1964, the founding members were elder brothers Jackie, Tito and Jermaine. Younger brothers Marlon and Michael would join after.
Michael Jackson & The Jackson 5 are literally the best no one at all can compare to them at all! Michael was 5 yrs old when he started and he could hit the highest notes, he could dance all day long and perform. He lost his childhood working all day everyday & he made the best beats. The Jackson 5 deserves to be #1 brotha
Popular in the late 60's?
NOT.
They were unheard of outside of their home town of Gary, Indiana until "I Want You Back" was released at the very end of December in 1969.
The album itself did not even chart until January of 1970.
Look at michael's voice. It was very much better than everyone on this list. His high notes at such young age is really greatest of greatest. MJ is the GOD OF MUSIC.
Of course the Jackson 5... They will alwasy live in the hearts of all who grew up to there beautiful music... Michael was amazing as a little boy/young teen frontman...
7
Heart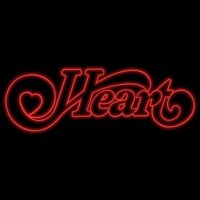 Heart is an American rock band that first found success in Canada and later in the United States and worldwide.
Saw them in concert just this week and they are beyond great. Unbelievable how good the lead singer sounds. Best vocalist I've ever heard and one of the Top 5 hard rock shows I've ever seen.
They were absolutely brilliant! One, if not the best of female bands.
A personal favourite of mine. I have quite a few of their albums
The most underrated band in the history of rock.
Loved this band x
8
The Rolling Stones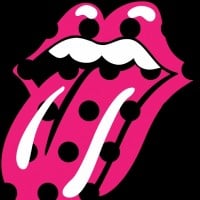 The Rolling Stones are an English rock band formed in London in 1962. The first settled line-up consisted of Brian Jones (guitar, harmonica), Ian Stewart (piano), Mick Jagger (lead vocals, harmonica), Keith Richards (guitar), Bill Wyman (bass) and Charlie Watts (drums). ...read more.
This group should be somewhere in the top 5. They were 2nd to the Beatles in the 60's an 2nd behind Zeppelin in the 70's among bands. Overall they were relevant in four different decades. How many other artist or bands can say they have these credentials?
I put the Stones in the top 3. I'm 66 and remember singing Satisfaction on the school bus when I was 12 or 13! They are still rocking! They have adapted to the times and remain top notch. I'm seeing bands that were only together a few years with higher ratings? Wow
Grew up in the greatest era of music in history. A lot of unbelievably, really great bands. But nobody touches the stones. When the last note fades away, they are just quite simply alone at the top!
I think you would have to have some insight into the history of
music from the 60's onward to accurately vote. The rolling stones
were always second to The Beatles.
9
The Who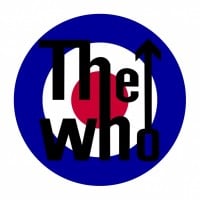 The Who is an English rock band formed in London, England in 1964. The most recognizable lineup was Roger Daltrey (lead vocals), Pete Townshend (guitar), John Entwistle (bass guitar), and Keith Moon (drums). They are best known for their live performances and hit songs Baba O'Riley, My Generation, and ...read more.
As if the rest of their catalog wasn't enough to rocket them to the top, Quadrophenia is likely the greatest album ever produced. It's combines the concept of the rock opera, which they kept coming back to, but after A Quick One (the track) and Tommy, it was perfected here. The band had earned the sophistication in the album. It had bite to it, but ultimately was uplifting. And Entwistle's performance is just ridiculous. My reason for wanting to learn bass.
This is the greatest band of all time. Zeppelin has nothing on this innovative group. With the rock opera Tommy they made albums like The Wall possible. They were probably the best and most talented live band as well, each person brought a uniqueness to the group. The best scream in history in Wont Get Fooled Again, introspective songs people could relate too, and music that ROCKS! The Who are underrated, innovative, spectacular legends.
This was a monster of a band during the 70's. With Heart's original line up, only a few could claim to have ever had their musical talent. Ann Wilson on Lead Vocals, Michael Derosier on drums, Steve Fossen playing bass and three of the most underrated guitar players of all time Nancy Wilson, Roger Fisher and Howard Leese. HEART could play with the best of them and if they would have been able to stay together they would have easily dominated rock music well into the 21st century.
I probably like The Beatles more, but they basically broke up by the 70s. The Who, on the other hand, were unbelievably strong both decades. I've been addicted to this band's music for a year, and I still loved them before that. Check out Who's Next and The Who by Number, changed my life.
10
Bob Dylan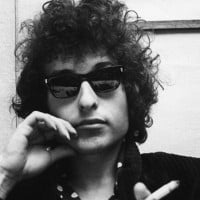 Bob Dylan is an American singer-songwriter, author, and artist who has been an influential figure in popular music and culture for more than five decades.
Dylan's amazing lyrics and ability to adapt to various instrument styles makes him one of the most influential musicians of his era. On a completely separate note, why has Grateful Dead only gotten 0.2%!?!
His lyrics are somewhat different from the others, and when you listen to some of his songs and imagine what actually he meant, gives you goosebumps. Surely a legend and a living great
Are you kidding? Beatles over Bob Dylan? You must be joking. Without Dylan there would be no modern music these days.
One of the greatest vocalists ever to live. This man is a legend, he is forever immortalized. A living legend.
The Contenders
11
Jimi Hendrix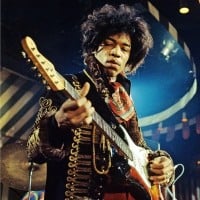 Jimi Hendrix (born November 27, 1942 - September 18, 1970) was an American rock guitarist, singer, and songwriter. Although his mainstream career spanned only four years, he is widely regarded as one of the most influential electric guitarists in the history of popular music, and one of the most celebrated musicians of the 20th century. The Rock and Roll Hall of Fame describes him as "arguably the greatest instrumentalist in the history of rock music". Hendrix is consistently ranked on lists of musicians who died too soon.
Jimi 'the dead God' Hendrix revolutionized the electric guitar and spearheaded psychedelic rock like no one before or since. The fact that he is 9th on this list is ridiculous to me. I'm sorry but if you cannot see the beauty that Jimi communicates through his music I just feel sorry for you. I am 16 & know for a fact that he is a master of not just the guitar but music as well. Please, go light a candle & throw on a Hendrix record. You won't be dissapointed, I promise.
"Music is my religion" - Jimi Hendrix
In late 60's in a covered Ballroom, Detroit
( max attendance 3,000) all sitting floor
The Grade didn't get noticed as FILMORE
E.W. Yet other the acoustics found India
Taj Mahal are better. Saw 5 of top 10 bands
Including 3 nights Creme, WHO did their
One more song Encore... After 1 1/2 hr
Concert! " For first time ever on Stage
We would like to play, the Rock Opera
Tommy! Encore over 1 hour. My VoteJimi
Hendrix. Creame a top 10. Miss Jimi
The talent touching people via guitar
Made word AWE MARVEL FALL short
His Impact!
The Eagles are the most iconic rock band group of the '70's. How could anyone vote The Jackson 5 as a more iconic group? That is ludicrous and idiotic in my opinion. They were like so many other boy bands of that era. Other than Michael doing some new dance steps, there was nothing new from this group.
I saw Jimi in 1967 at age 14 (lied to my parents) its been over 50 years and that experience was one ill never forget ever. Anyone that saw him perform would tell you the same thing, it was magical. When he played Manic Depression the whole placed shook. He should be at least 3rd or 4th.
12
Simon & Garfunkel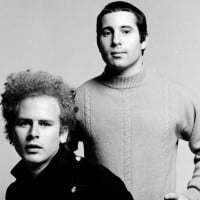 Simon & Garfunkel were an American folk rock duo consisting of singer-songwriter Paul Simon and singer Art Garfunkel.
I'm only 14 and I fell in love with Simon and Garfunkel from the minute I first heard them! If only today's music was this good, what they have out now is garbage.
They should definitely be #1, or at least in the top 10!
The greatest musicians of all time. This list is crap.
13
Elvis Presley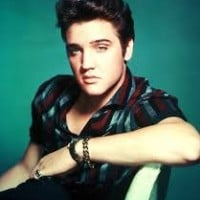 Elvis Aaron Presley (January 8, 1935 – August 16, 1977) was an American singer and actor. Dubbed the "King of Rock and Roll", he is regarded as one of the most significant cultural icons of the 20th century. His energized interpretations of songs and sexually provocative performance style, combined ...read more.
The greatest ever, he was and is total class he laid the groundwork for others to follow in his footsteps. Sold more records than any other solo artist in history. Number 13? All this lot on this list put together couldn't achieve what elvis did. Not only a fantastic artist but a kind and generous man. Nobody but nobody will ever equal him. God bless you darling elvis, YOU are number 1.
Elvis is THE KING, THE BEST, EVERYTHING! Without him we'd be stuck with crappy music. He brought a new era, he was a humble, nice, caring person. He has sold more than ANY other solo artist in the world... EVER! What an accomplishment! Elvis changed the world forever, and still is changing it! Without Elvis, there is nothing.
You could dance and sing with Elvis' music. I have many great memories from the late 50's and into the 60's of Elvis' songs and music that I loved to dance to at Teen Town and enjoy with my friends at home! He really rocked during those days, and his music continues to rock and roll.
Even though Elvis was at his height in the 50's, what he accomplished over the next two decades was astonishing. Entering the 60's, he was coming off a two year stint in the army an still had over 80 top 40 hits through the rest of his career. Definitely, a top 5 act over that era.
14
The Hollies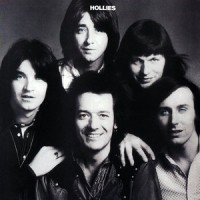 The Hollies are a British pop/rock group best known for their pioneering and distinctive three-part vocal harmony style.
I've always loved the Hollies, even since I was a kid. Their 60's tunes are beautifully harmonized and catchy. Their 70's stuff just gives me chills, it's so good! My favorites are
The Air that I Breathe, He Ain't Heavy, He's My Brother, Long Cool Woman... But I just love singing along to Hey Carrie Anne and Bus Stop while driving. My all time favorite group!
Hollies had the best lead singer and finest harmonies of any of the "British Invasion" groups!
Loved The Hollies, they bring back some happy memories.
He ain't heavy. He's my brother. Great voices and musicians.
15
David Bowie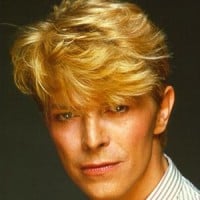 David Robert Jones, known professionally as David Bowie (January 8, 1947 - January 10, 2016) was an English singer born in London, the son of a fundraiser and a waitress. He is credited for his experimental and creative musical discography which has won praise and accolades for many critics and fans. ...read more.
During the 1970s Bowie recorded nearly 10 full studio albums, nearly one per year, each unique and ever so pioneering in lyrics, sound and vision. There is not an album that does not have a cult rock hit on it. He accompanied his music with spectacular theatrical performances, the likes other artist of the time just didn't have the courage to do -- many times he did them in colourful, amost drag-looking attire. He broke boundaries of music, gender and sexuality and presented himself as an androgynous, bisexual singer/songwriter/performer, all this in the conservative era of the 70s. He is also renowned for incredible music collaborations with legends such as Bing Crosby, Mick Jagger and The Queen. To get new sounds and techniques incorporated in his music, he often opted for gifted, but rather obscure musicians to help him on his albums. David Bowie was the definitive trend setter, collaborator and shock figure of the 1970s, a must-go-to inspiration for any musician.
Beautiful master of my dreams for the last 40 years is gone,but the genius outpouring of music and lyrics will stay with us forever and ever. My heart is broken. I hope you passed on knowing how much joy you brought to our lives. Your albums, live shows, the music and that incredible voice are /were the gretest of all rock genres
Thanks so much Major Tom.
Bowie should be up there with Pink Floyd. They both put on the most Fabulous stage shows. They are the most creative artists and most definitely the best rock 'n roll in the 70s besides the Beatles.
Most successful artist whether be music or lyrics, undoubtedly, and with the most harmonious evolution over time.
Just after Johan-Sebastian Bach!
16
The Eagles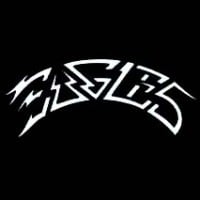 The Eagles are an American rock band formed in Los Angeles in 1971 by Glenn Frey, Don Henley, Bernie Leadon, and Randy Meisner.
A real class one band. I have listened their songs more than one thousand times but I swear that each time I explore anew THE EAGLES. I recommend that every single soul should at least hear it once, then become a fan of their fame. Thanks. Bye. Navee Rehman.
The eagles should be on top. THEY're awesome! Come on people listen to their music and at least vote for the right band to get first! I mean seriously? The eagles"12"? Come on.. Without this people, we wont know about music especially the guitarist part. come'on people!
I can't believe this list and the ratings. Not to have the Eagles in the top ten is unforgivable.
Heart in front of the Eagles. Are you serious. I really cannot take you seriously.
17
Billy Joel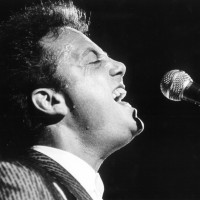 William Martin Joel is an American singer-songwriter, composer and pianist. Commonly nicknamed the "Piano Man", he has been making music since the 1960s, releasing popular albums throughout the '70s, '80s and '90s.
Are you kidding me?! The guy who revolutionized Pop and Rock music forever is at 20, below Queen and The Beatles! Plus, he's #80 on the best singers of all time list! He's under Adam Levine and Freddie Mercury and Demi Lovato! This guy would kill it even if he was kicked in the crotch and wearing a shirt way too tight and wearing a mask over his face the exhales steam! This is the lyrical, musical genius that wrote all by himself: "Piano Man", "It's Still Rock and Roll to me", "She's Always a Woman", "Just the Way You Are", "We Didn't Start the Fire", "Only the Good Die Young", "The Longest Time", "The Entertainer"! I just can't express my emotions enough! This guy is pretty much my main inspiration to sing like a 70's guy with tubas and all these instruments by the 2020's! This guy can be described in one word: "God"!
This man is the greatest singer of all time!
Top 20? Absurd! Top 10 if not better...
He is better than 17
18
Michael Jackson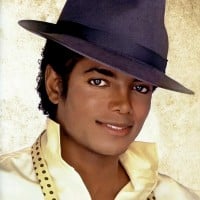 Michael Jackson (Michael Joseph Jackson; August 29, 1958 – June 25, 2009) was an American singer, dancer, and songwriter. He passed away from cardiac arrest caused by a propofol and benzodiazepine overdose on June 25, 2009. He donated (at least) a remarkable 500,000,000 dollars to charity. Michael is also known as The King of Pop (a title given to him by Elizabeth Taylor) or under the initials MJ. Dubbed the King of Pop, he is regarded as one of the most significant cultural figures of the 20th century. ...read more.
MJ should be #1. Are you all crazy?! He may not have been the best singer, blah blah blah... But he WAS the best, most influential, and most talented performer there ever was or ever will be. Y'all are trippin... #54. Whatever dudes. And how is the jackson 5 on the list twice... And before MJ?! Really? Get your facts straight.
Michael Jackson was great but in the 70's he was mainly part of a group. His real individual fame started in the late 70's an went through the mid 90's.
Michael Jackson was great but in the 70's he was mainly part of a group. His real individual fame started in the late 70's through the mid 90's.
He is amazing, I don't see why he isn't number 1, he may not be as good as the Beatles at singing, but he is the best performer ever!
19
The Beach Boys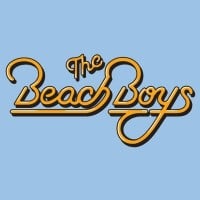 The Beach Boys are an American pop rock band formed in Hawthorne, California in 1961. The group's original lineup consisted of brothers Brian, Dennis, and Carl Wilson, their cousin Mike Love, and their friend Al Jardine.
The Beach Boys should be way higher, a lot of great hits, and came out with an album last year that was in the top 5... lets see the stones or kiss do that... not to mention the fact that the Beach Boys have had 3 times the top 40 hits that Kiss ever thought of having.
Brian Wilson, the Beach Boys' songwriter, possesses an astonishing talent and is still active today. The Beach Boys deserve at the very least Top Ten billing.
Come on - they actually were the only bad that knocked out the Beatles in a number 1 slot. Also Paul McCartney gives Pet Sounds high praise.
They are amazing they are the best and they should be number 1!
20
Ike and Tina Turner
After they broke up and later divorced, Tina Turner went solo and performed her cover of Missing You, much to John Waite's dismay, along with her personal favorite, What's Love Got to Do with it.
Pure funk and soul
Nobody worked harder thn this duo with their music and dances!
21
Marvin Gaye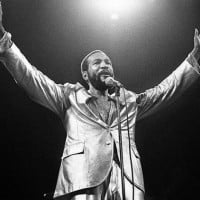 Marvin Gaye (born Marvin Pentz Gay Jr.; April 2, 1939 – April 1, 1984) was an American singer and songwriter. He helped to shape the sound of Motown in the 1960s, first as an in-house session player and later as a solo artist with a string of hits, earning him the nicknames "Prince of Motown" and ...read more.
Marvin Gaye sang some moving songs we all (Vietnam Vts) real loved his music. I'm a vet suffering from Parkinson's and have trouble remembering them but there was one from the 70's Sam "? ". ? Maybe Sam Cooke another was the one to sing the Tear's Of A Clown.. They were all great
It's Marvin Gaye. That's all you need to say.
22
Bee Gees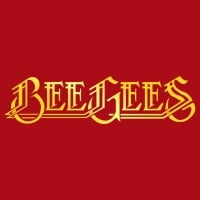 The Bee Gees were a pop music group formed in 1958. Their line-up consisted of brothers Barry, Robin and Maurice Gibb.
Exceptional talented group, natural harmonies, great vocalists, musicians and unbelievable song writers, five decades of music, only stopped by the untimely death of brother Maurice...thank you for the music Mr Gibbs!
These 3 brothers wrote such a variety genre of music. This is so unlike the BEATLES whose music all sounds the same. Very little variety. The Bee Gees should be ranked MUCH higher than #25. They are totally genius!
A genial prolific songwriters siingers with a wonderful emotional power, their blended voices was unic and so moving, their melodies are fantastic, their music so beautiful, they are the best band.
Totally, totally untouchable. The best group ever by several light years. No group now, or in the future, will ever get anywhere near them.

Number 1 Bee Gees fan
23
Supertramp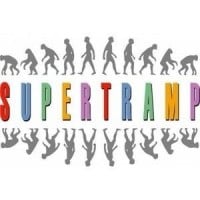 Supertramp were an English progressive rock band that was founded in 1969 in London, United Kingdom with members Roger Hodgson, Frank Farrell, Rick Davies, Kevin Currie, and Dave Winthrop. The band reached their commercial peak with 1979's "Breakfast in America" which sold over 20,000,000 copies worldwide.
What! Should be top 5 for Paris Live if nothing else.
Brilliant band. Very unique sound.
My favourite band.
24
Gladys Knight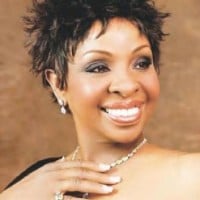 Gladys Maria Knight, known as the "Empress of Soul", is an American singer, songwriter, actress, businesswoman, humanitarian and author.
What a talent. I love all her music.
25
The Allman Brothers Band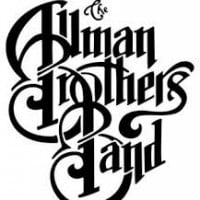 The Allman Brothers Band was an American rock band formed in Jacksonville, Florida in 1969 by brothers Duane Allman and Gregg Allman, as well as Dickey Betts, Berry Oakley, Butch Trucks, and Jai Johanny "Jaimoe" Johanson.
The greatest band ever. Just a group of spectacularly gifted musicians who could play anything. They continued to evolve, even through the tragic deaths of Duane Allman and then Berry Oakley. I can only imagine what they might have been had those two not passed.
The most original and influential band in American history. Just ask any band who influenced them the most. Hands down it's The Allman Brothers Band.
The Allman brothers have always been a great bunch of musicians "no side shows, theatrics or tricks" just great musicians playing great music.
What else can you say except... Fillmore East! That will live forever,... I rest my case, your honor.
PSearch List