Best Little Mix Singers
The Top Ten
1
Perrie Edwards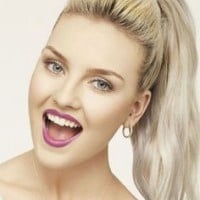 Perrie Louis Edwards is an English singer and a member of Little Mix who won the X Factor 2011. She is known for her strong and deep voice who inspired everyone during Little Mix's X Factor performances and during their Salute Tour. In Little Mix's songs: Move, Turn Your Face, Good Enough, Secret Love Song, Lightning, About the Boy,and Love Me or Leave Me, Perrie's vocals seems to show off and mostly in covers and acoustics such as: About the Boy acoustic, I Will Wait cover, and Beyoncé's Listen cover.
Perrie is a GEM! I love this girl - she is such a delectable vocals - she has that deepness, roundness and power that I love (Christina Aguilera) but she has the sweetness, control and technique that I admire (Beyonce)! She is indeed (easily) always has been their best vocalist ! The only one able to produce resonance on her mid belts! Also she is regaining a lot of her prowess back - RESTING did wonders for all the girls! Their is no off member of the group by any means as these girls are amazing! But Perrie stands out! Her development in each register, her beautiful tone, her control/technique, her power/rawness, her amazing head voice, her powerful belts & her musicality/vibrato is stellar! I can go on and on about her! She is the best member of a girl group to come since Beyonce for me! She is awesome! Still underrated, one of the best vocalists of our generation that is under 30 years old! Love Pez!
Perrie Edwards is the best vocalist of the group.Yo'all might want to pull her down but the fact still remains is that she is more skilled as compaired to the rest.Yes,Jade and Leigh-anne sing so well,but lets jut accept that Perrie has got more prowess vocally.Lets not make this a whole argument yet the answer has always been there and we all know it.
The White Girl should be ashamed of herself for over working her vocals. She's trying way too hard to out shine her band mates (Jade & Leigh Anne) because they are NOT WHITE LIKE HER!
It was a very tough decision between Jade and Perrie, but I have to honestly choose Pez even though Jade is my favorite. Listen to something about that boy, where I think she SLAYS the most. Like she does in every song, but in this song, she brings the house down. She's a powerhouse. A real icon.
2
Jade Thirlwall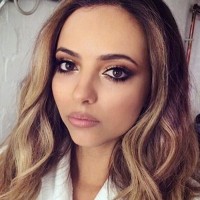 Jade Amelia Thirlwall is an English singer and a band member of Little Mix that won the X Factor UK 2011.
Jade has a very versatile voice. She can go low, and high. She helps Perrie's notes sound higher than they actually are. She stands out to me the most, my opinion. She sings with such emotion, and it's makes me feel the emotion. If she sings with anger, I feel the anger. If she sings with sadness, I kinda wanna cry. When she sings happily, it brings a smile to my face, and makes me want to dance. I can always point out her solos in songs, and identify her in harmonies.
Jade is such a wildcard and I love her! She is easily #2 behind Perrie for her growth, versatility, easily adaptable style and her musical intelligence!
She has proven to be a force to be reckoned with and Little Mix's main ad-libber and spontaneous vocalist - she is the one who keeps the songs fresh!
My Secret Crush behind Perrie - I love her and I have such a huge respect for her! She rocks
Jade definitely has the talent. If anything, I do think Perrie is the best singer, but I prefer Jade's. She can hit the low notes and the high notes and has a very passionate voice. She is also my favourite. Love you Jade!
I love her voice; it has a very appealing tone and is quite unique. For this reason( even though Perrie may be more powerful), she is ( in my opinion) the best singer in Little Mix.
3
Leigh-Anne Pinnock
Leigh Anne is so sweet and such a ray of sunshine!
She has grown the most vocally, and her 2020 performances has been amazing!
She has proven that with hardwork- you can be anything that you want to be!
Her voice is the most youthful, and her runs are on par with Jade - when it comes to belts - her and Jade fights for second place behind Perrie - I love her and respect her!
Her voice is amazing. She can sing low and high, so she should be at the top. Also she is pretty. She should be at the top, then Jesy, then Jade and then Perrie. They are still all good singers and beautiful.
Leigh-Anne has a very angelic voice and a versatility that leads her to be able to rap, to sing using the high notes, the belts and a head voice.
Leigh- Anne has the voice of an angel and she does not get acknowledge enough. She has a pure voice and never needs auto tune.
4
Jesy Nelson
All of them are good. Perrie has an amazing voice at singing low beautifully, Jesy has this amazing voice which sounds so nice, Leigh-Anne's voice is good too and Jade is pretty good at singing low and high and changing he'd voice. Their songs are amazing. They have a lovely friendship and it looks like fun because I have seen them play games. I wanna do it with my cousins. When they talk they sound so different than they sing- you can't realise it is them singing the awesome songs. On the plane o get bored bad I found their albums, so I listened to that. Keep it up Little Mix!
Even though she left the group - Jesy's voice was a real treat! So unique, sultry, warm and pillowy! Also her tone was to die for - so rich and her falsetto is heavenly! She rocks and I can not wait to see what she does with her solo career! Best endeavors to her!
Love you jesy - I love Little Mix!
Every singer in Little Mix is fantastic. Perrie has a great deep, low voice, Jade's voice is always clean and sharp, Leigh-Anne's voice is always on pitch and pretty, but to me, Jesy is the most talented and has the best voice. She has a huge range, bigger than any of the other girls', a stunning high voice (listen to "Secret Love Song") and she's always beautiful and on fleek!
Jesy is NOT the worst vocalist in the group! None of them are bad, I think Leigh-Anne struggled a lot in the beginning but is just as talented as the other girls now. Jesy has such a rich, unique voice and I wish people saw that!