Top Ten Greatest Male Baritones
The Top Ten
1
Gianluca Ginoble
Gianluca Ginoble is one of a kind. He has so many attributes that he is the only one to hold the position of baritone Number One Greatest Male Baritone. He has a voice whether singing or speaking which is amazing and simply melts your heart and sings from the depth of his soul. He has perfect pitch and can sing with or without accompiament with amazing passion that makes one catch one's breath and tears and can bring to the eyes. He draws people with his natural charm, exquisite good looks and unfailing kindness to all who come into contact with him. Gianluca sings whether with Ignazio Boschetto and Piero Barone and their unbelievable talent together evoke such emotion is hard to believe. Gianluca can stand alone anywhere whether with his stage presence or being with his fans where he demonstrates his love and respect for everyone. He is a near perfect person with his magnificent baritone voice that holds you spellbound. He is the best of the best.
Gianluca is the best baritone in the world today, and he is only 18. Lord alone knows what he will be like in a few years. Apart from his beautiful voice, He is such a wonderful person, so good from within, and it shows. He is truly a gift to this world, and we never want to lose him. He is going to be a wonderful role model for young people. He was sent directly from Heaven together with Piero and Ignazio to show the world how to love again, and the world is responding to their love. He has changed so many lives, more than he could ever imagine. Thank you God for making Gianluca.
Gianluca Ginoble is just beginning his beautiful career but the sky is the limit. His velvety voice sooths the cares of the day away. His ability to sing is not a product of electronic manipulation on stage or in recordings. He is pure talent. He grew up singing classical Italian music but loves Sinatra and some say he sings Sinatra better than Sinatra! I would agree. I am grateful for the ability to see and hear him live on occasion but the recordings of IL VOLO enhance my life everyday. No doubt that music is his life and he is willing to work hard with his group "brothers", tenors Piero Baron and Ignazio Boschetto, to bring beautiful music to everyone. Gianluca deserves to be #1.
THE best baritone voice in the world today! Perfect pitch...with or without accompaniment. Velvety-smooth voice...In fact, just his speaking voice melts my heart! He has incredible stage presence...sings with such incredible passion, that it is not uncommon for him to bring his listeners to tears...whether singing solo or as one of the three incredibly talent members of Il Volo, which also includes Ignazio Boschetto and Piero Barone. His love, admiration and respect for his fans, is evident both on and off the stage. He is one of a kind, hands down!
2
Josh Groban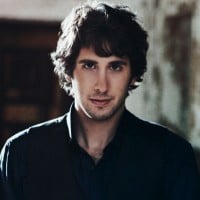 Joshua Winslow "Josh" Groban is an American singer, songwriter, actor, and record producer. His first four solo albums have been certified multi-platinum, and he was charted in 2007 as the number-one best selling artist in the United States, with over 22.3 million records.
His silken velvety baritone can bring you to tears one moment, then get you to your feet dancing the next! He's also a very humble, gentle man, with a beautiful generous heart. He founded the FIND YOUR LIGHT Foundation, will help to enrich the lives of young people through arts, education, and cultural awareness.

The combination of his personal experience and belief that the arts in children's and young adult's lives help shape and change them for the better, and the sobering reality that these are the exact programs that are being cut from our schools and society at a drastic rate, make him more attuned than ever to the need for this focus.
The most stunning and unique voice that I have heard in my lifetime, and I am 65. In a typical Josh concert crowd, you might see people fro 20 to older folks my age. No One can truly explain such broad appeal, and we don't need to. When he opens his mouth, he can send whispering comfort to your soul. When he opens the pipes full, he can set you back in your seat like a 747 taking off, but only for the sake of transporting you to a higher level, never for his own self exaltation. People often use the term "breathless" when listening to him. He sings with honesty, compassion, tenderness, and assurance. Still, he is an iceburg. With all of the breathtaking talent on display now, His true potential has been scarcely realized, and I think that the best is yet to be discovered. He could be the equivalent of a modern Nelson Eddy as far a broad appeal and popularity, so now the question is, who will be the net Jeanette McDonald to make the duet market complete! Female singers need not fear of ...more
Even though Josh is a baritone who can reach as he says, "some high notes" I will vote for him because of his uniqueness. He is NOT a category; he's a gifted soul who has been blessed with a voice that can transform a person from despair to hope, from sadness to joy, from pessimism to optimism. I have never experienced a voice that can do that to me and for so many. He is not recognized by the opera world as an opera singer or by the pop world as a pop singer. He just Josh without a category performing brilliantly in his own lane. He raises us all up!
Josh Groban is a phenomena of voice. Classical training revealed the depth and power of the round, whole projection, and a theatrical heart, melded to a huge catalog of taste. Josh can reveal himself in a door blasting call, or softly, whisper-like, finish the poem of lyrics, completing the picture. It is his brilliance, his courage bringing wider, greater spans of admirers, and will keep the evolution turning for decades. His is personal, initmate presentation of his instrument, and of the generous, cunning man behind the music.
3
Frank Sinatra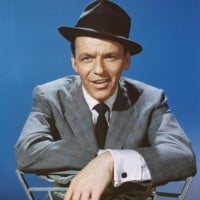 Francis Albert "Frank" Sinatra (December 12, 1915 – May 14, 1998) was an American singer, actor, and producer who was one of the most popular and influential musical artists of the 20th century. He is one of the best-selling music artists of all time, having sold more than 150 million records worldwide. ...read more.
Undoubtedly number one. Not only the voice and breath control, but he had a unique ability to understand a song, make it come to life and to make it his own.
That voice..I just melt. Just beautiful. A voice which builds a protective wall around me whenever I listen to him. I adore this gentleman. Pleased Ol' Blue Eyes made your top two!
Incomparable. The best vocal actor of all time.
He is greatest baritone for all the time.
4
Ronnie James Dio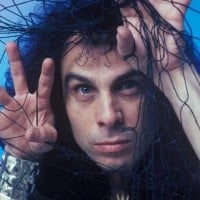 Ronnie James Dio (born Ronald James Padavona; July 10, 1942 – May 16, 2010) was an American heavy metal singer, songwriter and musician. He fronted and/or founded numerous groups including Elf, Rainbow, Black Sabbath, Dio and Heaven & Hell. He is credited with popularizing the "metal horns" hand gesture ...read more.
5
Elvis Presley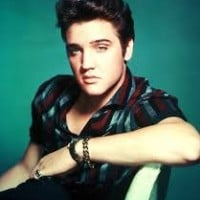 Elvis Aaron Presley (January 8, 1935 – August 16, 1977) was an American singer and actor. Dubbed the "King of Rock and Roll", he is regarded as one of the most significant cultural icons of the 20th century. His energized interpretations of songs and sexually provocative performance style, combined with a singularly potent mix of influences across color lines during a transformative era in race relations, led him to both great success and initial controversy. ...read more.
He was very special. He had "IT". He should have made it big time as an actor in top rated American movies and shows. He had the talent, voice, good lucks, movement and admiration of many around the world.
Elvis completes the sound with his gospel roots... He made popular real with this soulful gospel/blues background. No one did that in popular music making it unique.
Despite his death he will still live on as a music legend and a talented man.
No other note for note, Elvis could out sing them all.
6
Carlos Marin
Anyone who likes an awesome baritone, but hasn't heard Carlos Marin is missing an incredible treat. Find IL DIVO on YouTube if you want a quick listen. As a group these guys are the best. As individuals, their voices are full of emotion and perfection. Highly recommend you give Carlos a listen soon! SANDRA
Carlos blows me away when he rears back and sings out with that magnificent voice. I love him in the Il Divo group. I love his ever present smile, sometimes in the middle of a note he smiles at the audience, particularly the ladies. He has made me an opera fan as well as the cross over tunes Il Divo sings. Fantastic!
His voice is as smooth and rich as melted chocolate. Equally impressive whether soft and sensual or at full power. Simply fabulous voice and a very nice gentleman.
Wonderful rich voice, even in the high registers where he gives tenors a run for their money! Makes me cry often, since he sounds so much like my late father.
7
Hansi Kürsch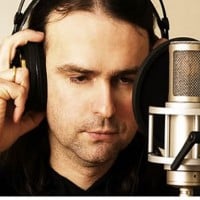 Hansi Kürsch, born Hans Jürgen Kürsch, is the lead singer, lyricist, co-composer and bassist for German power metal band Blind Guardian . Heavily influenced by Freddie Mercury, he creates a huge choir effect by overdubbing his own voice multiple times in complex, overlapping vocal harmonies. He records ...read more.
8
Matt Barlow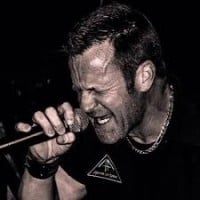 Matthew 'Matt' Barlow is an American heavy metal singer and police officer. He was the lead singer for Iced Earth in the 1990s and 2000s. He is currently the lead singer for Ashes of Ares. After the September 11 terrorist attacks Matt Barlow decided to become a police officer and contribute to the "real ...read more.
9
Eric Adams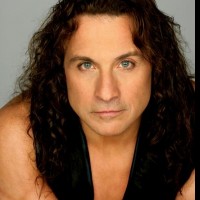 Eric Adams has been the singer of the American heavy metal band Manowar since its inception in 1980. Previously, he sang for a group called LOOKS, a band which also included future Manowar bassist and childhood friend, Joey DeMaio.
10
Jon Oliva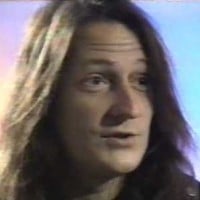 John Nicholas Oliva, known as Jon Oliva, is an American composer, multi-instrumentalist and singer. Co-founder of the metal band Savatage and the rock opera Trans-Siberian Orchestra. He's got a real 4 octave range, able to morph the sound of his voice to any style, from John Lennon and Freddie Mercury, ...read more.
The Contenders
11
Pierre Bernac
Piero has such a rich and full voice.,.and his voice comes from deep within him. Every song he sings is so beautiful and powerful. Absolutely an awesome singers and I could listen to him, song after song. He is getting even better and he just turned 20!
12
Jorn Lande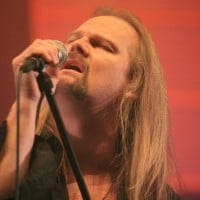 Jørn Lande is a Norwegian metal and hard rock singer known for his solo career as Jorn, and providing vocals for Avantasia, Masterplan, Ark, Beyond Twilight, Millenium, Allen/Lande, Mundanus Imperium, Vagabond, The Snakes, Ayreon.
13 Carlos Álvarez
14
Roy Khan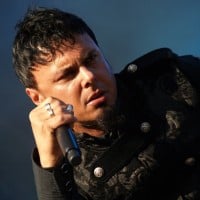 Roy Sætre Khantatat, is a Norwegian singer-songwriter. Commonly known as Roy Khan or simply Khan, he was the lead vocalist for the symphonic power metal band Kamelot from 1997 to his departure in 2011. He co-wrote most of Kamelot's songs with the band's guitarist and founder Thomas Youngblood during ...read more.
15
Eddie Vedder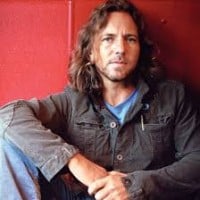 Eddie Vedder is an American musician, singer and songwriter best known as a member of the rock band Pearl Jam, with whom he performs lead vocals and is one of three guitarists.
Beautiful, powerful raw voice. Surpasses all others on this list with ease.
Eddie has a great passionate voice, he should be higher up!
Beautiful, emotional, meaningful voice.
16
Thomas Allen
The most beautiful lyric baritone of the last 50 years between baroque music and modern composers. A fantastic, intelligent actor and a very handsome man. The best Don Giovanni of his time and really great in all his other different roles from Ulisse to Billy Budd. A specialist in Mozart as well as he perfectly interprets songs from Schubert to "songs his father taught him". He taught me to love songs of Ralph Vaughan Williams as well as songs of his home in the North of England.
Sir Thomas is able to sing operettas and musical in the same high quality as opera what is rather unusual for an opera singer and shows his talent and versatility.
A wonderful, warm lyric baritone, often described as "like velvet and silk", high musicality, talent as an actor and charisma makes Sir Thomas Allen one of the best singers of our time and probably the best baritone of his generation. As Don Giovanni he became the idol for a lot of young singers; as Sixtus Beckmesser and as Gianni Schicchi he proved his versatility, besides he's one of the great Lieder singers of our time and with 70 years still a delight to listen to.
His interpretation of Lied (winterreise) reconciled me with that genre, which, before I heard him sing it, I thought boring.
17
Scott Walker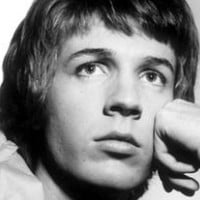 Scott Walker is an American-born British singer-songwriter, composer and record producer. He is noted for his distinctive baritone voice and for the unorthodox career path which has taken him from 1960s pop icon to 21st-century avant-garde musician.
When he first came over to the UK at the age of 22 his exceptional baritone voice, along with his good looks, stunned so many people. Although not operatically trained his voice is a pure gift and he sings with such sensitivity and emotion.

His earlier work, particularly his own compositions, show a penetrating observation and keen insight into human nature and he expresses this very poetically in his lyrics. He has touched so many.

His recent work is more experimental and multi layered and he uses political and other events as a springboard to something else he is trying to convey and he uses his voice in a different way
The unique quality of his voice reaches somewhere very deep in me and has continued to affect me in so many ways, even 50 years on. Every time I hear him, it's as if it's for the first time, so powerful is his impact. Scott's musicality, even at a very young age (go to YouTube to hear his extraordinary rendition of "Alone" by Jacques Brel at the ripe old age of 27) was simply astonishing. His courage as an artist was demonstrated early on, when he carved his own path against every prevailing musical trend in the psychedelic 1960s, and the vision of his modern compositions, no matter what you think of them, simply can't be ignored. His is the voice I want to hear on my deathbed.
Not just great, he is also wonderful, legendary and real.

I love his seriousness in his music. Nobody does these better than him.

I am young and I never saw any shows of his youth. But no doubt, he did anything different than singer. You couldn't imagine that "why he changed his mind, to become an artist of avant-grade music". I sure he is on the right way now, he loves to do his favorite thing.

The god-like genius... can you explain it? He needs our comprehension! Don't you?
The most gifted and versatile baritone of all times. His breath control, superb diction and emotion makes each song perfect.
He is called "God" for good reason. He is also a great composer, his work falls into two distinct parts, his later work being very hard to put into a particular genre. His older work is stunning, it touches the heart. He also happens to be very attractive.
18 Renato Bruscone
19
Phil Anselmo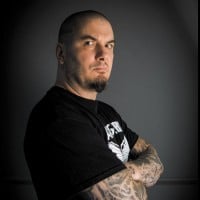 Philip Hansen "Phil" Anselmo is an American musician who is best known as the former lead vocalist of the heavy metal band Pantera. He currently is the vocalist of heavy metal bands Down and Superjoint Ritual.
This is the guy, his vocals have evolved a lot. Listen to cemetery gates, Cowboys from hell, 5 Minutes alone, I'm Broken, Floods, Great Southern Trendkill, A New Level, Domination, Medicine Man, Primal concrete Sledge. Phil is my favorite metal vocalist. If you don't listen to metal Pantera will get you there.
20 Jorge Chaminé
21
Bing Crosby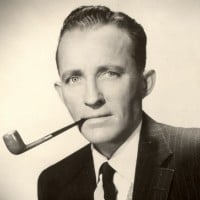 Harry Lillis "Bing" Crosby, Jr. was an American singer and actor. Crosby's trademark warm bass-baritone voice made him one of the most popular recording artists of the pre rock and roll era.
He was great as a tenor. When tenors went out of fashion he dropped down to baritone and had more number 1 hits then anyone in history.
One of the greatest baritones ever.
I grew up in the 60s so I'm a big Jim Morrison fan also. Crosby just made singing so effortless.
22 José G. Albarrán
23
James Hetfield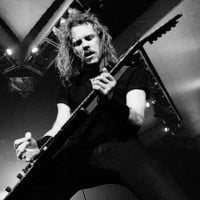 James Alan Hetfield was born on August 3, 1963. He is an American musician, singer and songwriter known for being the co-founder, lead vocalist, rhythm guitarist and main songwriter for the American heavy metal band Metallica.
24 Derek Lorin
25
Ian Curtis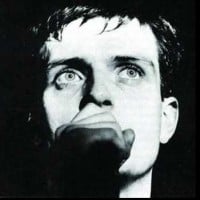 Ian Kevin Curtis (15 July 1956 – 18 May 1980) was an English musician and singer-songwriter. He is best known as the lead singer and lyricist of the post-punk band Joy Division. ...read more.
Yeah! I mean just Listen to the range of things he expressed.. From "shadow play" to "dead souls" to"transmission ", notice how his voice is keeping up with the band even at the heaviest moments. Incredible really.
PSearch List