Top Ten Modern Psychedelic Music Artists
The groovy sounds of the '60s have experienced a resurgence in the past decade and a half, and new technology allows artists to create even more mind-blowing sounds. In my opinion, it's the best musical trend since Paisley Underground.

Below are ten bands who formed in the 21st century--proof that quality music is still being produced in quantity.

The Top Ten

1 Tame Impala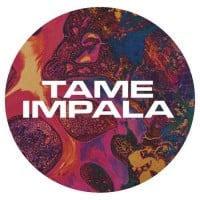 Tame Impala is an Australian psychedelic rock band founded by Kevin Parker in 2007. The group began as a home recording project for Parker, who writes, records, performs, and produces the music.
If Syd Barrett and John Lennon had collaborated on an album in 1967, it would have sounded like Tame Impala's 2012 album, Lonerism.
Recommended listening: "Feels Like We Only Go Backwards"
Supremely dreamy psychedelia at it's best with catchy electronic sounds that uplift the spirit.
Absolute musical genius who showcases the vast potential of the modern era.
2
The Arcana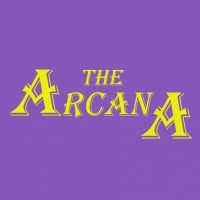 The Arcana are a British rock band formed in 2016 in London, England. The band consists of Peter Lennodo (vocals, guitars and keyboards), Jack Aquiziac (vocals, bass guitar and keyboards) and Joey Silverheel (drums and percussion).

They have released four studio albums: Pastel Painted People In Candy Coloured Crowds (2023), Mesmer Theatre (2020), Lemon Freddy Phantom Of The Sky (2017) and Tomorrow... read more
These guys cannot - I repeat - CANNOT be touched by any other band period. Their musical genius is simply incomparable with any other band - regardless of genre. By the way, why hasn't anyone mentioned Mesmer Theatre? Will probably be the best album of 2020.
I'm been very impressed by this band for a long time. I think they do exhibit many different influences. I haven't heard many other bands that can pull this type of thing off successfully.
Only discovered this band recently, but I was very impressed with what I heard. There are definite Led Zeppelin and Pink Floyd influences, but with a 21st century twist.
3
Animal Collective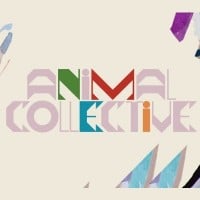 Animal Collective is an American experimental pop band formed in Baltimore, Maryland in 2003. Its members and founders are Avey Tare, Panda Bear, Deakin, and Geologist.
Animal collective are easily the most innovative artists of 21st century and for how much they've strived for their own sound, wildly experimented and grabbed their listeners by the soul in their uncanny ability to capture lost childhood feelings of wonder should easily top Tame Impala for the number 1 spot on the list. Tame Impalas radio friendly dreamy modern update to the traditional sounds of psych<<< the wild experimentation and incredibly impactful art anco has made.
They've compiled an incredible discography, both as a band and as solo artists. Each one of their albums is experimental in a different way.
Recommended listening: "In the Flowers"
Great List!
All top tenners should read carefully, and sample a couple of PetSounds' excellent recommendations.
4
Grizzly Bear
They're like Pink Floyd with folk vibes.
Recommended listening: "Knife"
5
Black Moth Super Rainbow
They seamlessly blend psych and electronica. Highly recommended for you, PositronWildhawk.
Recommended listening: "Sun Lips"
6
Assemble Head in Sunburst Sound
They give me Jefferson Airplane vibes.
Recommended listening: "Erkanoplan"
7
The Black Angels
If you like the Velvet Underground or 13th Floor Elevators, I can guarantee you will love these guys. They've also done a pretty cool cover of The Doors' "Soul Kitchen".
Recommended listening: "Young Men Dead"
Great American band playing some amazing heavy and trippy psych...
The Black Angles are a band that is guaranteed to take you on a psychedelic journey in a horror and apocalyptic land scape.A lot of their songs brim with menance that is controlled and explodes in brief bursts
8
King Gizzard And The Lizard Wizard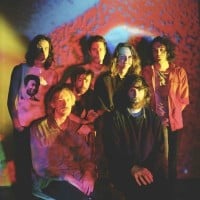 This guys have been around for about 5 years and they already have 8 studio albums. And whats the most impressive is that all of them are great solid psychedelic garage rock albums. Their latest album (Nonagon Infinity) is also a testament to how creative this guys can be, since the album consist of nine songs that all transition seamlessly into the other, and the last song of the album loops back to the first song, which creates this album that you could technically listen to infinity, hence the name.
Easily one of the greatest psychedelic rock bands of all time, and they've only been around since 2010. Each one of their albums is very different, with some psychedelic rock, progressive rock, psychedelic folk, jazz fusion, and even a spaghetti Western musical audiobook. They are not afraid to experiment, and have a killer live show. It's a shame they're this low on the list, below bands like Tame Impala who are as psychedelic as Black Sabbath is pop. Check them out if you haven't.
9
The Gris Gris
Their eponymous debut is one of my all-time favourite albums. It's the perfect blend of garage rock and neo-psychedelia. I highly recommend listening to the whole thing.
Every one of their albums is a worthy listen...
10
Temples
These chaps have some of the most beautiful melodies in modern music. Amazing 60's vibes, with trippy modern synths and great musicianship overall. Would recommend to anyone who likes psychedelic rock, especially fans of the Beatles and Tame Impala.
Great band, can get into their stuff from the first chord. See also: The Dandelion and the Moons, from whence Temples sprang.
Their lo-fi sound is reminiscent of mid-late '60s psychedelic pop.
Recommended listening: "Shelter Song"
The Contenders
11
MGMT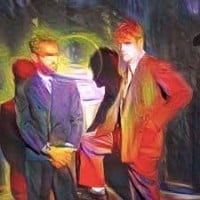 MGMT is an American rock band formed in 2002 by Benjamin Goldwasser and Andrew VanWyngarden. After the release of their first album, the members of their live band, Matthew Asti, James Richardson and Will Berman, joined the core band in the studio.
A band with 3 albums (and an ep) that are all such different listening experiences, they are truly creative and not afraid to be uncommercial when it means making art that sticks out
Tame Impala sold out, MGMT is honest and about as unpretentious as it gets
Best band of all time
12
The Wytches
For those who like to add a little psych to their surf...
They're like surf-garage-psych rock. Kudos to LizardKing99 for introducing me to them.
Recommended listening: "Digsaw"
13
Fleet Foxes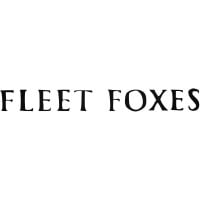 Fleet Foxes is an American indie folk band formed in Seattle, Washington. Their first two albums were released by the Sub Pop and Bella Union record labels, with their third by Nonesuch and Bella Union.
They're not strictly psychedelic. In fact, they're more folky than anything else, but I'm including them because they're simply delightful.
Recommended listening: "Mykonos"
14
Mac DeMarco
For when you want to chill out and listen to a musical God, put on 2 by Mac.
Ideal to chill
15
The Gorillaz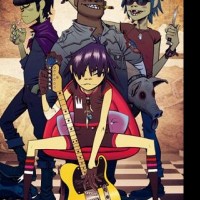 16
Pond
The loveable screwballs of the Aussie psych scene...with The Weather they came within a hair (and one slightly throwaway, but still very solid, track) of making one of the best rock albums of the past 20 years bar none! Immensely talented dudes.
Very cool sound. Refreshing,
17
The Flaming Lips
The Flaming Lips are an American rock band formed in 1983 in Oklahoma City, Oklahoma. The group recorded several albums and EPs on an indie label, Restless, in the 1980s and early 1990s.
Diverse discography, experimental from the start, they are constantly recreating themselves in unanticipated directions. Though each album and song might not be for everyone they belong in the discussion for best modern psychedelic band without any doubt.
18
Unknown Mortal Orchestra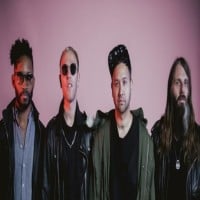 "Multi-Love" still one of my most played to this day since its beautiful conception in 2015. The accompanying video is just as paramount as the song itself.. please indulge yourselves
One of the best alternatives to Tame Impala's music.
19
Psychedelic Porn Crumpets
Their debut album, High Visceral part 1, is one of the best psychedelic albums I've heard for years. Their other albums are not far behind! Check out Social Candy on their latest. Brilliant live too!
Awesome band. When hard rock meets psychedelic. Their ability to mix intricate guitar pieces with heavy riffs is truly amazing.

The ultimate head banging band
20
Radiohead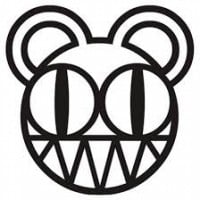 Radiohead are an English rock band from Abingdon, Oxfordshire, formed in 1985. The band consists of Thom Yorke (lead vocals, guitar, piano, keyboards), Jonny Greenwood (lead guitar, keyboards, other instruments), Colin Greenwoood (bass guitar), Phil Selway (drums), and Ed O'Brien (guitar).
21
Glass Animals
They're super chill, definitely sent me to an ego death though.
22
Muse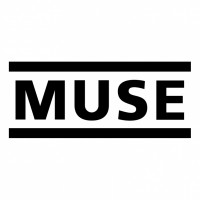 Muse are an English alternative rock band from Teignmouth, Devon, formed in 1994. The members are Matt Bellamy (lead vocal, lead guitar, piano, keyboard), Dom Howard (drums, percussion) and Chris Wolstenholme (bass, backing vocals). They've won several awards including 5 MTV Awards, 8 NME Awards, 2 Brit Awards, and 2 Grammy Awards.
23
Thee Oh Sees
Went to see them live and I came back with tinnitus that I savored for the 2 days that it persisted. Great band with albums that get better with every listen.
24
Heronimus Fin
Heronimus Fin are bringing to the listener a wonderful mix of classic 70's British often quirky rock, with elements of great story telling. If you haven't yet treated your ears to these guys then frankly you only have yourself to blame! Their new album "The Pharmacist" is just about the best place to start. Let's hope the mainstrean wake up and start exposing their music to the masses! You see many years ago there was this guy called Meat loaf, he had an idea of releasing a slightly quirky concept album but almost every major label said "are you serious...get out of my office". Then one day someone listened. The rest they say, is history!
Check out their latest (4th Album) "Blown Into Another Man's Sky" on Garden Records GCD 10, very underrated UK Psych band!
Released mega rare vinyl LP called 'Bloodguilt' that was a Psych masterpiece, it was then banned due to sleeve images - well worth a listen Sabbath Meets Hawkwind
25
Ween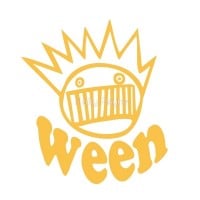 Ween is an American experimental rock band formed in 1984, in New Hope, PA. It's members are Dean and Gene Ween.
The Genre may change every song but the skill is always there.
PSearch List