Top 10 Most Overplayed Music Artists of 2018
Music artists, good or bad, who got WAY too much plays on the radio in 2018, up to the point where you would want to rather have a seizure than hear these artists on a regular basis.

The Top Ten

1 Ariana Grande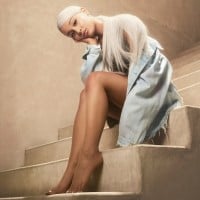 Ariana Grande-Butera (born June 26, 1993) is an American singer, songwriter, and actress. Her four-octave vocal range has received critical acclaim, and her personal life has been the subject of widespread media attention. She has received numerous accolades throughout her career, including two Grammy Awards, one Brit Award, one Bambi Award, two Billboard Music Awards, three American Music Awards, nine MTV Video Music Awards, and 27 Guinness World Records. ...read more.
Ariana Grande is not an awful singer. You can't just think that just because you have the entitlement to dislike an artist, you can just assume that they can't sing. Ariana's vocals are CRAZY good! Saying stuff like, "I don't get the obsession over her and I don't know why people like her-" well music is subjective. You have the right to not like Ariana, but everyone else can listen to her when they want and you don't have any right to shove your bigoted crap down our throats just because she's so "mean" and "terrible" to you. Every artist has their fair share of flaws and you're acting like she's the worst person in the world. You say people need to realize who she really is, YOU need to realize that these people have feelings! Seriously, what if that were you? You're acting like you're better than she is and you are clearly not because you spend useless time on TheTopTens complaining and gossiping about people you don't like. Whoever is reading this, you know who I'm talking ...more
To be honest, she's not even that overplayed anymore as she used to be. Okay, I know this is completely off topic since 1), 2018 was literally three years ago, and 2), this is a list on overplayed artists of 2018. But seriously, some of her music is pretty okay. I just wish that her old songs would get played too. Like Right There for instance. That's a good one. And how about Piano or One Last Time? Those are good songs. Yes, she's overplayed because of some of her songs that get overplayed on the radio, but the ones I've listed above need to get heard more. Those are MASTERPIECES made by the amazing and talented singer Ariana Grande herself. I'm not a huge fan of her, but DAMN this girl can sing!
I absolutely despise how deluded and ignorant people can be these days. They act like everything Ariana Grande does is a good thing but everything Victoria Justice does is wrong. The second Victoria gets the lead in a Victorious song, it's a problem but when Ariana Grande licks donuts in a shop and says I hate America, it's, "oh no, maybe she was drunk. Everyone makes mistakes." I know I should not be bringing it up and it's all in the past, but I don't hear anyone zipping it up about JB spitting on his fans. Even though she apologized, all she said was, "I didn't know I was being recorded and if I'd known, I wouldn't have done it." So you're telling me that she only plays nice, sweet and innocent on camera, but acts like a prick when no one is looking. Also, she always has to try and play innocent when she's not. I've actually lost interest in her ever since Victorious ended and afterwards in the years she made annoying songs. I like her as a good singer, but not in person. She acts ...more
Let me be honest; Ariana Grande is liked for her talent in singing and acting, but she's so overrated. Now her music is just getting crappy and overplayed, it's the same songs I hear on the radio, either it's Thank u, next or Breathin'. The only song I'm just really glad that doesn't play on the radio by her anymore is God Is A Woman, and I'd like to keep it that way. I hated it ever since I first started hearing it. And it's not just God Is A Woman. It's also No Tears Left To Cry and Side To Side. Here's why she's not really my favorite in singing anymore. Her new songs revolve around someone stealing her boyfriend and stuff like that, while her old songs in her 2013 album were actually good. Plus I like her because of her adorable acting as Cat from Victorious.
2
Cardi B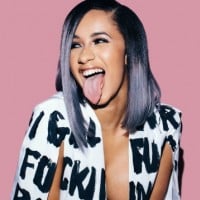 Belcalis Marlenis Almánzar (born October 11, 1992), known professionally as Cardi B, is an American rapper. Born and raised in New York City, she became an Internet celebrity by achieving popularity on Vine and Instagram. From 2015 to 2017, she appeared as a regular cast member on the VH1 reality television series Love & Hip Hop: New York, which depicted her pursuit of her music aspirations. She released two mixtapes—Gangsta Bitch Music, Vol. 1 (2016) and Vol. 2 (2017), before signing with Atlantic Records in February 2017. ...read more.
Who would like her music its all just dumb songs. Almost all of her songs are about sex. There is a list of reasons why she is on this list.
Okay, I don't care what that spoiled brat Luvly says, because obviously she doesn't respect ANYONE's opinions and I say that Cardi B is TRASH. She's literally the worst when it comes to rapping, I hate her music so much. Every single song she has, even when she's featured on someone else's song has to be swearing, except for when she was featured on Girls Like You. The one time she didn't swear when she was featured in song, they only overplay the one that doesn't have her in it. You know what? Say what you want about me because I don't care. This is my opinion and I will say what I want.
She is horrible. None of her own songs are famous just the ones she did a collab with and not to mention those were with talented people lie, Bruno Mars and Maroon 5. All she dies is shouts and drugs people.
Who even wants to be her, it must be painful to have golden spikes implanted into her head, why is her nose and mouth always covered by a bunny or vampire faccemask, and where did she get that bunny tail?
3
Drake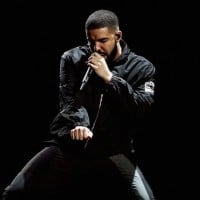 Aubrey Drake Graham, known professionally as Drake, is a Canadian rapper, singer, songwriter, record producer and actor, born on October 24, 1986 in Toronto, Canada. He started his career on Canadian reality show "Degrassi: The Next Generation".
Egotistical, rude, and keeps caliming he is bigger and better than The Beatles and Michael Jackson. Sorry but he never will be and is not. Go to any third world country and they WILL KNOW Michael Jackson. They won't know this wannabe.
Okay, very unpopular opinion but some of Drake's music is so relaxing to listen to, especially because his voice is just so calm and nice sounding.
But yeah, he played a lot back in 2018, but it was mostly his good songs.
He has absolutely no skills. The lyrics are basic and don't rhyme whatsoever. The delivery is boring.
Every time I hear a drake song I fall asleep before I can shot myself in the brains
I definitely think he was more overplayed that year than Ariana Grande he had 7-8 songs that got big (most of which were pretty boring) Ariana had only 2-3.
4
Post Malone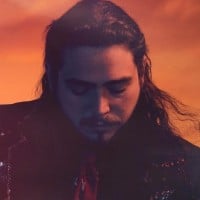 Austin Richard Post (born July 4, 1995), known professionally as Post Malone, is an American singer, rapper, songwriter, record producer, and guitarist.
Forget everyone else on this list! Post Malone is so overplayed. Not just that, but his songs sound worse every time I hear them. Ariana Grande is also a little overrated, but she isn't painful for me to listen to. PM on the other hand drives me nuts with his heavy autotune, you can't even understand a single word. Please get him to number 1. I swear if I hear better now one more time, I will rip my ears off.
Rockstar, Better Now, Psycho, Congratulations, Jackie Chan, etc are all overplayed. It's like you can't find any radio station that doesn't play his generic music!
My favorite songs by Post Malone had to be Circles and Jackie Chan. They were good songs.
However they are extremely overplayed on the radio. Still, no matter how many times they play I'll still give them a 10/10
Post Malone ain't no rockstar, he's a talentless pop-rapper. Besides, if he was a rockstar, he wouldn't get on radio at all in this day and age.
5
Taylor Swift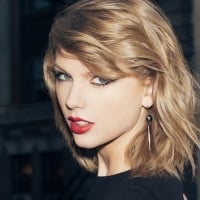 Taylor Alison Swift is an American singer-songwriter. She was born on December 13, 1989 in Reading, Pennsylvania. She is best known for writing personal songs and for having won 11 Grammys. She became interested in country music when she was around 9 years old, and after watching a documentary about Faith Hill, Swift felt that she should go to Nashville to begin a country music career. She then signed a contract with RCA Records and began to write songs.
Taylor Alison Swift is really awesome and very amazing and really beautiful and Taylor Swift has a a wonderful singing voice and she is really talented with wonderful songs like shake it off, mean , you need to calm down , tell me why , bad blood , white horse , tied with a smile , love story , ready for it , end game king of my heart and many others . I am a big fan of Taylor swift and I think she is really awesome and amazing and even Taylor swift is my role model and my biggest inspiration.
Her old songs are better than her new ones. Love Story and all of her other old songs have a nice, sweet and affectionate meaning and good lyrics about love. But what do her new songs have? The same line all the time, "I dumped my boyfriend" and "He dumped me vice versa to the point where it's just become boring, repetitive and annoying. Shake It Off, Bad Blood, and all those songs from her reputation concert album are SO overplayed. So she's not really overrated, since no one likes her music anymore. I really love her old music. It was nice and sweet plus she had a cute singing voice when she sand love story.
This is who should be blamed for the downfall of music as an art form. Their were great music artists (MJ, Garth Brooks) that gravitated to pop music, but those days are long gone. It's all about the AMD nowadays. Not sure who writes her stuff, but it is truly something only a 10 yr. old girl could love. I guess that is her target audience. Seriously this should be the Top 10 worst performers, because they are definitely not artists...
Taylor Swift I really don't mind because she has slightly good taste in music but I would like it way better if she still kept making country music. The only song by her that I like that's non country music are her old songs like I Knew You Were Trouble. Other than that, her new songs are just boring
6
Ed Sheeran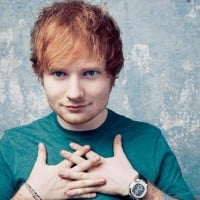 Edward Christopher "Ed" Sheeran is an English singer-songwriter and musician. He sang songs such as The A team and Shape of You. He was born in Hebden Bridge in Yorkshire and raised in Framlingham, Suffolk.
Okay, Ed Sheeran is a great singer and all, he's just not my favorite and there are guys who sound just like him who I almost can't even tell the difference. Especially in I Don't Care. When he sings it with Justin Bieber, I even thought it was just Ed singing and not JB. At the same time, he also sound like Lewis Capaldi, especially in Before You Go.
Maybe... I like Castle On The Hill, Galway Girl, and then Shape Of You. Think about it though- today's music uses like, no instruments! And Ed? He plays guitar! I honestly don't really like Perfect... But seriously, I might go insane over Castle On The Hill!
To the people b! tching about Ed Sheeran, YOU do better.
His voice is so clear that the listener can hear every word he sings unlike many, many, many other artists, AND he is EXTREMELY successful.
The problem with Ed is that all of his annoying songs are overplayed ( Shape of You, I Don't Care) and most of his good ones are not played. He's a great singer, but Shape of You is wayy too overrated.
7
Imagine Dragons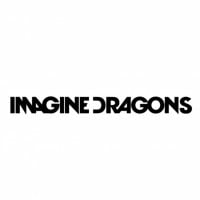 Imagine Dragons is an American pop rock band from Provo, Utah, and are now based out of Las Vegas, Nevada. Imagine Dragons' lineup consists of lead vocalist Dan Reynolds, guitarist Wayne Sermon, bassist Ben McKee, and drummer Daniel Platzman. The band first gained exposure with the release of their ...read more.
This band is amazing, but most people wont know because they are "hate" this band because THE RADIO plays maybe THREE of their songs too much. Well let me say this I NEVER get to hear these guys on the radio and they have Amazing songs(especially the older ones) such as: Bleeding out, its time, amsterdam, fallen, thief, dream, smoke and mirrors, 30 lives, round and round, my fault. Their music means something special unlike most music today. They give good messages (gold is about the dowside of being famous. 30 lives was written for one of their friends/fans that died of cancer. Bleeding out to me means doing anything for someone we love even if it means dying or bleeding out)
Look I get that Imagine Dragons is an amazing band, but there is one detail you guys should get into your heads...
This list is called Overplayed Music Artists Of 2018. These artists aren't on here for nothing. It's because their same songs (or song) played a LOT on the radio. No one said they were bad, so don't jump into conclusions just because you see your favorite artist there. Even a favorite artist could get overplayed.
I do not agree with this (in my opinion) Imagine dragons are the best band in my book, I hardly heard them on the radio in 2018. I don't know why these guys get so much hate their lyrics are meaningful and not "my boyfriend broke up with me" unlike most artists on the radio these days their concerts are amazing and send positive messages, so leave these guys alone all you haters
Imagine Dragons are AMAZING. Their songs have meaning, unlike some other people. Tbh, I really enjoy listening to their music, and I love how they think all their song ideas through. Even the over played songs they play have a deeper meaning than just words. its just my opinion, you can hate them if you want.
8
Camila Cabello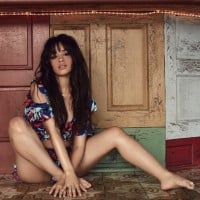 Karla Camila Cabello Estrabao, or professionally Camila Cabello (born March 3, 1997) is an American-Cuban musician. Camila was best known for being part of the girl group Fifth Harmony. Fifth Harmony are known for songs like Worth It, Work From Home, All In My Head (Flex), Bo$, and Sledgehammer. Camila left Fifth Harmony in December, 2016. In her solo career, Camila became a huge hit again with her songs Havana and Senorita which reached no. 1 on the Hot 100 in 2018 and 2019 respectively.
Camila was one of the main reasons why I didn't enjoy music from 2017. Her song Havana played so much in 2017, till now. I'm writing this in 2020, just to let you know. But she's a good singer, I like her voice and although she isn't one of my favorite singers, I appreciate those who have their own opinions about liking her.
Also, this is what surprised me the most. Camila can play guitar! I was like, are you freaking kidding me right now?! That's amazing! Plus, she's really good too. I watched a couple of duos where she's singing and playing guitar with Ashlee Juno and they're really amazing, no joke.
It's not even about her being overplayed that should bother me. Overplayed isn't a reason for me to dislike a song. I don't dislike her because she's overplayed, I actually like her style of music, because of her background in which makes her a special person. Besides, even though I like Camila Cabello, just because a person doesn't like her doesn't mean they don't know music. Have you ever heard of opinions? If you haven't, then start by shutting up and respecting those around you. -IShine&Illuminate
This is not whether we like the artist or not, the list is who was overplayed. And Camila was overplayed. I personally don't care for her but my friend HATES her. Says she has a whiny, annoying voice and personality; to a certain extent I see his point but he should rant about her whenever he hears her name mentioned or when Never Be the Same gets played.
Back on topic, she still was overplayed.
Camila tries so hard to look hot and use all these latin beats in her songs, but has a terrible singing voice and such boring songs. I literally heard havana so many times and it just never seems to end. Seriously why did she have to leave Fifth Harmony? She was way better there
9
Pink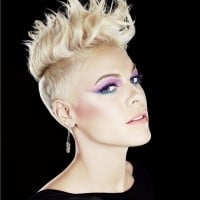 Alecia Beth Moore known professionally as P!NK, is an American singer, songwriter, dancer and actress.
What about us is like pop music in an airport and the airport is so bad that it can only afford one song that is how overplayed this is. Also a million dreams and beautiful trauma were played tooo much
I like P! nk but "What About Us" was played so much that I started to hate it.
What About Us, Beautiful Trauma, A Million Dreams were highly overplayed throughout the year, they were so annoying,
I've only heard one of her songs, what about us.
10
Bebe Rexha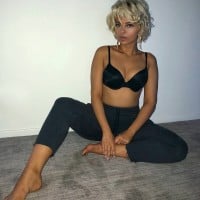 Meant To Be is an awesome song, this is an unpopular opinion, but it actually rocks.
"Meant To Be" sucks, I agree, but "I'm A Mess" and "In the Name of Love" are good songs.
Okay but have any of you heard "I'm a mess"? That's one of her best songs.
I hate Meant To Be, but I love her other songs like I'm A Mess, Name Of Love, and I'm Gonna Show You Crazy.
The Contenders
11
Billie Eilish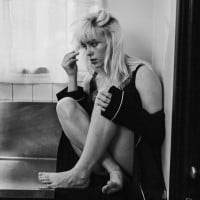 Billie Eilish Pirate Baird O'Connell, known professionally as Billie Eilish (born December 18, 2001) is an American singer and songwriter, best known for her songs "When the Party's Over", "Bury a Friend", "Everything I Wanted", "Happier Than Ever" and especially "Bad Guy".
I have to admit that while she isn't my favorite or something I would listen to everyday, but compared to a lot of the other artists on this list, hearing one of her songs on the radio is a real breath of fresh air. Her songs are way more interesting then your typical pop songs. Even if she's overplayed, it would be better Billie Eilish than Ariana Grande.
Talented, but she only whispers. Bad Guy and When the party's over (my dad thinks Billie is a demonic person but I disagree, so I haven't heard many songs) ae great songs, but still
Where to begin with Billie Eilish? She has a creepy singing voice, a creepy face, creepy music videos, even though I've never seen them they just pop up just like that, she also has this obsession with singing about depression, death and other creepy stuff. So I just really hate her.
Billie is great, I listen to her when doing my laundry and I literally block everything out when I listen to her music. She got the best female artist for a reason. Maybe try listening to her other songs, other than bad guy and try listening to the lyrics.
12
Katy Perry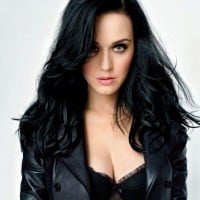 Katheryn Elizabeth Hudson, professionally known by her stage name Katy Perry, was born on October 25, 1984 in Santa Barbara, California. She is a singer, songwriter, actress and an ambassador on one of the most popular companies of now, UNICEF. ...read more.
I actually like Katy Perry. But I don't understand why Chained To The Rhythm doesn't play anymore. It only played once on my radio, that's it. And I actually like that song. Her only songs that ever play are Teenage Dream, Hot N Cold and Roar. But to be honest, she really doesn't get as overplayed as the other artists here which isn't really such a big deal anyway. Still, I'd just really appreciate though is "someone" could mind her own business. And by someone, I mean that retard, Luvly!
her old songs like ROAR and FIREWORKS were bops... we can't argue with that... but some of her new songs are eww... all those annoying die hard fans who are still living in 2012 keep playing her on repeat all day long... so annoying... but her old songs... I love em :)) just my opinion
The only new song I know by Katy Perry was Chained To The Rhythm and that was 2017.
I love her voice and her songs, but I do think she's overplayed.
13
Maroon 5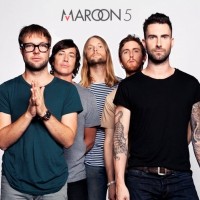 Maroon 5 is an American pop/pop rock band that originated in Los Angeles, California. Before the current group was established, the original four members, Adam Levine, Jesse Carmichael Mickey Madden and Ryan Dusick, formed a band known as Kara's Flowers in 1994, while they were still in high school.
Ah, yes. Maroon 5. Basically the modern-day version of post-sellout Chicago. The similarities between Maroon 5 and the latter are actually true, for the most part. Chicago: Sold out in the 80s by becoming a soft rock act. Maroon 5: Sold out in the early 2010s thanks to Moves Like Jagger. Whoever has learned from history (Chicago) are doomed to repeat it (Maroon 5.) Don't forget Adam Levine's voice getting worse and worse over the years. What happened to the Songs About Jane days?
Girls Like You is practically their only song being played. Their other songs are never played at all compared to that generic cancer "song". That song makes Taki Taki look like Hotel California
Question, how do you go from the amazing "Songs About Jane" to the terrible "Red Pill Blues". Answer, you become Adam Levine and do anything for money.
I swear, if I hear Wait and Girls Like You one more time on the radio, I will nuke the Super Bowl.
14
BTS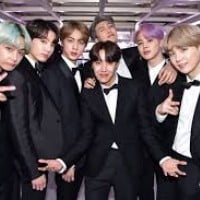 BTS, also known as the Bangtan Boys, is a seven-member South Korean boy band formed in Seoul in 2013. RM is the leader and the other members are V, Jimin, Jin, Suga, J-Hope, and Jungkook
If we took the amount of makeup and plastic surgery they have on their faces, their weight would be cut in half.

They are the perfect 14-year-old white girl magnet. They seem cute as hell, sure, but they only are that way because of makeup and plastic surgery. (lots of Kpop artists get that for some reason)

Their music is just pure no. I don't understand it, not because of language. I don't get why anybody likes it. I hear BTS singing and I hear more autotune than actual voice, same with most new pop and hip hop I hear. The background is drenched in the same electronic sound effects and crappy drum machines that 100% of electronic music uses these days; in simpler terms, it's generic and I have heard better. Not to mention their fans are ridiculously aggressive, such as the commentor below who said "This behavior is absolutely disgusting. They're humans too, so act like it." You calling the act of people sharing opinions that differ from yours disgusting disgusts ...more
honestly, their music is just amazing and their lyrics are inspirational and carry beautiful messages and personally, it helped me during the tough times.
I see that a lot of you think that they're overrated and I totally respect your opinion, but if you could stop saying that they're gay as it is disrespectful and really offensive to all of their fans.
Also, I'm sorry if some fans may have sounded annoying, it's simply because some people really don't know when they trespassed their limits.
and please let's stay respectful towards BTS (or any artist for that matter) and their work.
OH.MY.GOD. I think it's the most overrated boysband ever! I mean, come on, I bet they're only singing for some dumb teenagers, and their looks don't help at all. But I gotta say, I liked My Universe with Coldplay.
The fanbase is so damn annoying. I mean, grow up already and stop acting like little sissys towards them. Keep your feelings to yourself and stop complaining and reminding everyone how you are in an "Army" or something in every situation possible.
Songs are decent on their own, barely showcasing anything new in the pop colture that hasn't been done already in America.
15
Beyoncé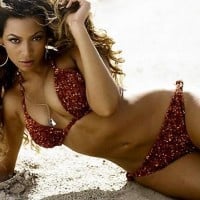 Beyoncé Giselle Knowles-Carter, is an American singer and actress, who started out in the popular pop/r&b girl group Destiny's Child. They had multiple top 5 hits such as "No, No, No", "Say My Name", "Bills, Bills, Bills", "Survivor", "Independent Women", "Bootylicious", and "Jumpin', Jumpin" from ...read more.
I think this is because Beyonce just fell off. She doesn't really make new music anymore. That's why on the radio they usually play her old music
What has she even released recently? She just doesn't have the songs to live up to the hype.
I am part of the minority of people who think that Beyoncé is overrated. I'm 12, I've listened to Beyoncé songs, and I found them... boring.
I believe that she's a beautiful woman and probably a great person, her music is way overplayed.
Brown Skin Girl is all I know in 2019. Except I never heard it before.
16
Panic! at the Disco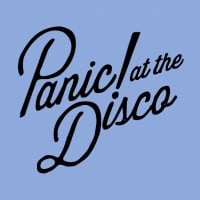 Panic! at the Disco is an American pop rock band from Las Vegas, Nevada, formed in 2004 and featuring the current lineup of vocalist Brendon Urie, accompanied on tour by bassist Dallon Weekes, guitarist Kenneth Harris, and drummer Dan Pawlovich.
Panic at the disco used to be good. I like I write sins not tragedies, but now it's not even panic at the disco, it's just the Brendan Urie project. And also, I think high hopes the most overrated and annoying song in 2019. Because they always play it on the radio and in my school.
I love highhopes but it is just played every second of every day. There are much better songs I would like to hear besides high hopes and on the alternative radio I write sins. They are good songs but over played. Panic at the disco is like my favorite band but high hopes has been played way too many times
Panic!, now just The Brendon Urie Show used to have amazing Alternative/ Indie music and even though the new material is not as good, it is quality music that is overplayed. Basically, Panic!'s music is quality, but overplayed.
I personally, love P! ATD! They are a great band and if you're tired of High Hopes (I get it, it got overplayed) listen to some of their other songs. Their older songs aren't heard of often, but they are amazing. Every bit as good as High Hopes, maybe even more.
17
Selena Gomez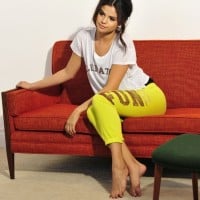 Selena Marie Gomez is an American actress and singer. She is best known for songs like "Come & Get It", "Good For You", "Same Old Love", and "It Ain't Me". Selena Gomez's voice is mezzo-soprano but she usually sings in alto. She is best known for her role as Alex Russo in Wizards of Waverly Place.
Selena Gomez started off good with The Scene in like, 2008 or '09 I think and she sang really good. Then at one point she just started singing so terribly! Just listen to Bad Liar and TELL me that's not the most cringeworthy sound of singing you've ever heard. OMG, it was so BAD! And I'm literally not joking and this is coming from the girl who's super into Love You Like A Love Song and Naturally. I appreciate that she has so much fans because she really deserves it like any other artist, but she really can't sing. I saw this video, like so many videos were made of her worst vocals. I mean no disrespect, but sometimes she tries to hit a high note and she ends up singing the wrong note. I am so deeply sorry Selena Gomez fans, but I'm just stating my opinion here.
I wish people would stop making fun of her all the time. Yes, her songs back in 2018 were severely overplayed, but honestly, she has some really good songs. I just wished people would just quit making fun of her singing voice, saying that she sucks and then glorifying people like Ariana Grande or Beyonce. In all honesty, not everyone has to sing the same. Like I can't even sing myself and Selena sings even better than I do. All you do is glorify people because they all sound the same but you pick on people like Victoria Justice or Rebecca Black (who's voice has gotten a lot better) just because they don't have these overexaggerated riffs and runs that have to be SO amazing so you are automatically labelled as a bad singer. This is why everyone bullied Victoria J during Victorious era just because she didn't sing as good as Ariana. I find it really immatute how ignorant some of y'all can be, like not EVERYONE has to sound the same in singing. It just makes music so boring after a ...more
Selena Gomez's music is literal trash, her vocals are almost as bad as her lyrics. I'm sorry if you love her, but I honestly hate her music, hate her, hate her petty, vulgar attitude and I absolutely can't stand her. I can recognize talent but this just isn't it.
I loved Selena Gomez so much, notice I said LOVED. I mean, a lot of people would probably agree with me when I say that she was so great with The Scene. Now, her music is just trash, she can't sing anymore and I don't know what else to say, bye.
18
NF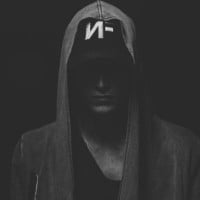 Nathan "Nate" John Feuerstein, whose stage name is NF, is an American Christian hip hop rapper, singer and musician from Gladwin, Michigan.
Why the heck is NF on this list? He is the best music artist. Ever. Any genre, I am a huge fan of every single one of his songs, plus, he is really the only rapper that will put his actual beliefs and feelings and thoughts into his lyrics. And, I listen to the radio a lot, I have honestly heard maybe paralyzed once, maybe let you down a couple times, all year, that's it. Honestly the artist that deserves the least to be on an overplayed list
I love his songs though... Paralyzed, let you down, other ones I can't remember the names off the top of my head... Don't at me please.
He is the one artist that will really describe how he is feeling through raps and not hold back. The meaning behind his songs are so amazing and insperational
Yeah Lie and Let You down is kinda annoying but his other songs are way better. Plus he is better than Nickelback
19
Dua Lipa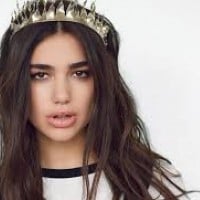 Dua Lipa (born 22 August 1995) is an English singer and songwriter. Dua Lipa was born in Westminster, London, to Albanian parents.
Levitating is seriously, and I seriously mean SERIOUSLY freaking boring. Like, I swear this song would play every freaking day!
She's pretty, and she's got decent music. For some reason she reminds me of a older Millie Bobbie Brown.
OMG I love her SO much. She's totally my type .
Omg I love her music but they play levitating 100 times a day it ain't funny people
20
Halsey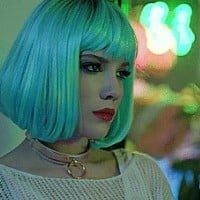 Ashley Nicolette Frangipane, known by her stage name Halsey, is an American singer and songwriter. She was born on September 29, 1994 in New Jersey. She started her career by releasing songs on SoundCloud, and now she is a well-known pop singer with hits like Bad at Love, and Now or Never. She had originated ...read more.
The whole hotel shampoo thing is why I despise people like Halsey, which is way too many. It is so ridiculous, I think I literally face palmed when I saw it. Halsey needs to grow up and find better, reasonable ways to get attention.
Halsey is cool in my opinion, though some of her songs are overplayed. Her voice is quite unique, and her older songs (Control, Castle, Colors, Sorry) are quite good.
"Bad at love" "Him and I" and " Without me" are overplayed.
I have been lisining to her since I was 6 and have memerized every word to most of her songs! I'm a halsey fan!
21
Shakira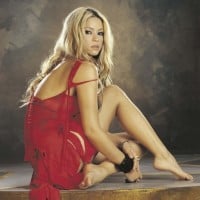 Shakira Isabel Mebarak Ripoll is a Colombian-Spanish singer, songwriter, dancer, record producer, choreographer, and model.
Beautiful voice, beautiful dancing, and beautiful everything she truly is talented and she can really pull of those bridges.
She hasn't released anything in a while but I love her music and dancing.
@Luvly, how about YOU get a slap in the face for acting like a brat?
Turns out, her hips DO lie.
22
Lil Pump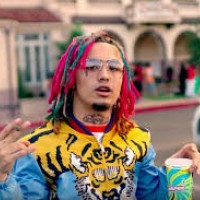 Gazzy Garcia (known professionally as Lil Pump, born August 17th, 2000) is an American rapper, producer and songwriter. Gazzy began his career in 2016 with a collaboration freestyle with Smokepurpp, which was eventually posted in Soundcloud to popular success. He broke out to mainstream the following ...read more.
How does this idiot even make money? He doesn't deserve anything he makes. All I need to do is download some crappy 808 beat off the internet, and record myself swearing 50 million times. Boom! 8 million dollars.
He is a brilliant soul brought to this Earth to guide us through our darkness. The bringer of happiness, the sharer of spirit, through his divine music.
How is he not higher? Gucci Gang... repeat that in your head all day... then you'll get the song that will slowly but surely drives you mad.
Ummm, I have never heard any Lil Pump song on the radio except for Gucci Gang and that song doesn't even pop up anymore.
23
AC/DC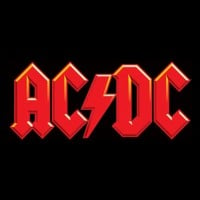 AC/DC are a Australian hard rock band, formed in November 1973 by brothers Malcolm and Angus Young, who continued as members until Malcolm's illness and departure in 2014 . They were fronted by Bon Scott until his untimely death due to alcohol poisoning in 1979, after which they hired Brian Johnson to front the band. Commonly referred to as a hard rock or blues rock band.
I love 'em my bro loves 'em & my dad loves 'em by the way I LOVE your name thingy as I'm a big Nickelback fan and a MASSIVE Linkin Park fan.
These guys are never played on the radio! If so, then they deserve to be played on the radio. Thunderstruck, Highway to Hell, Fly on the wall, all great songs made by a legendary band.
The most overrated rock band.
So simple that every song and album sound exactly the same.
I literally never hear AC/DC on the radio. What are you guys talking about?
24
6ix9ine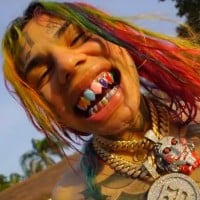 Daniel Hernandez, known by his stage name 6ix9ine, also known as Tekashi69 or simply Tekashi, is an American rapper.
Hate this dude, I mostly hate rap, listen to Kobra and the Lotus, Light me Up. That is what art is! Now this kid ( or he looks like a kid ) is throwing sounds like " Oh! " around pretending their words, like his buddy Lil Pump over there who says " Gucci Gang " way to often!
He garbage. Him going to prison might be the first time he ever finished a sentence.
He's a garbage rapper who made horrible songs and deserves life in prison. Also, the 2015 video, enough said!
So scary that he/she (I don't know the gender! ) gave me night mares- like momo did...
25
Jojo Siwa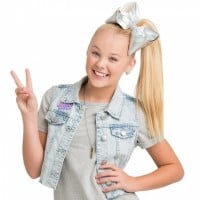 Joelle Joni Siwa, also known as Jojo Siwa is an American dancer, singer, actress, and YouTuber. She joined the masked singer in 2020.
I hate her I see her everywhere! Even Merch At every store I Go to that's good shes not at Hot Topic Shes ruining the Nickelodeon. Her merch is trash I mean Like come on! Grow Up! I honestly I liked Disney Channel And Before this Nightmare showed up Go Back to the show She came from! "Dance Moms" and Leave Nickelodeon!
Honestly, I only knew her from Dance Moms but I found that she she preceded to have a music career, kind of disappoints me. Don't hate her but I hear her everywhere nowadays especially in Disney Radio (my little sister loves hearing her)
Now, let's review shall we?
Jojo Siwa is a bratty sorry excuse for an artist and she's over obsessed with being cringy. Especially that stupid song Hightop shoes. In that video of High top shoes, I saw her doing a fort item dance and I was like omigod WHY?! If it's not that, it's lip sync battle shorties
True. There could be some people in the world who love to wear bows and rainbow clothes. I mean, she may have been good on things like Dance Moms, but her music videos suck
PSearch List