Best Rollins Band Songs
The Top Ten
1
Liar
This is one of my favourite songs of the 90's I remember listening to it a million times thanks to MTV. The music video is classic.
Spoken word takes centre stage as the truth is hard to swallow. An extremely vivid and disturbing masterpiece.
I love this song. It's deep and unpredictable but so satisfying at the same time.
2
Ghost Rider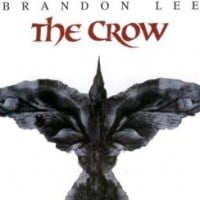 Awesome as this is one of the coolest songs ever created. Definitely Rollins Band's greatest track.
A true all time classic. Suicides version was great but this version is insane. I can't stop listening to it.
Everything about this this song is totally epic. It takes amazing to an absolutely untouchable level.
3
Going Out Strange
"Do you think about when you're going to die? " Probably one of the most commanding intros to any song ever created. Wether you look at it as a potential anthem, a rant or just a dam great song. This is one of Rollins best work.
This track is crazy good. My all time favourite workout song.
4
Low Self Opinion
Words so true many can relate to. A very solid number.
5
What Have I Got
What have I got. A truly magnificent and powerful tune.
6
Gun In Mouth Blues
Suicide is no joke and this track shows no mercy. Anger, frustration, no hope. An addicting but very serious tune revealing how fragile the mind really is.
7
Marcus Has The Evil In Him
Being used sucks, expressing it for everyone to hear is very satisfying especially when it's Rollins and some kickass instrumentals coming together to rock your world.
8
What Do You Do
An incredible performance by the band showcased by impressive lyrics.
9
Turned Inside Out
Classic Rollins, a great crazy heavy song from an amazing album.
10
Disconnect

A stylish tune. One of the better songs from the weight album.
The Contenders
11
You Didn't Need
Amazing riff as the guitarist takes it out of the park. Overall a high quality tune from a great band.
12
Fool
This is one badass rock tune.
13
Illumination
An electric song high on awesome guitar notes and a poetic Rollins in control.
14
The End of Something
Brilliant piece. Melody shifts the mood in style.
15
Just Like You

A ten minute masterpiece about raising children. It is full of rage, but it tells a story at the same time. From generation to generation, everyone is really the same.
16
Down and Away
Loud, dangerous, intense, every scream doesn't disappoint. Insanity at its best.
17
Step Back

This killer song keeps coming at you with it's extreme energizing powerful lyrics.
18
Get Some Go Again
19
Do It

20
What's the Matter Man
This song had me coming back to tony hawk pro skater 3 time and time again. O the memories.
21
Obscene

Let the vocals consume you. A candid tune that will take you on a trip of rage and frustration. Intensity is here to stay.
22
Hard
The ever changing tempo exhilarates this crazy little number.
23
Burned Beyond Recognition
This is Rollins, this is why he kicks ass.
24
Thin Air
Intelligently presented. A very scary song put together very well.
25
Tearing

PSearch List