Top 10 South Indian Singers
The Top Ten
1
K.S. Chithra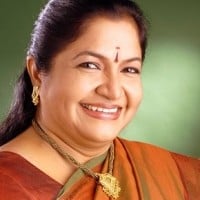 Krishnan Nair Shantakumari Chithra, often credited as K. S. Chithra or simply Chithra, is an Indian playback singer from Kerala. Chithra also sings Indian classical, devotional, and popular music.
K.S. chithra Crossing genres from classical to musical theatre to pop and beyond. "Chithra is undoubtedly THE greatest singer of all time. Her voice is so diverse! The ultimate Angel of Music! Chithra's vocal tone is unrivaled in beauty. Her passionate and insightful interpretations in all types of music (including classical, jazz, musicals, folk, pop, and classical crossover) transport the listener into a dreamscape of intoxicating beauty and have won her the most devoted fanbase imaginable. She is officially the biggest selling soprano in human history and beloved by those whose hearts are ravished by the unique voice of the Angel of Music. Chithra is the no. 1 singer of all time. The rest aren't fit to lace her boots. She has the most beautiful voice in the whole world! I have never in my life heard a voice as wonderful as hers. How many singers can boast a 3 decade career that's still going strong and is able to sing anything from classical to musical theatre to pop with ease. ...more
Chithra is the best singer of all time, Such range an power. Such flexibility an agility in her voice. She can truly sing anything an make it great.
She is someone supernatural creatures that God give to us! Unbelievable voice and person! Let she be happy and healthy all the time!
She is so talented and true... Every smile, every note outing from her mouth is like million of angel wings crashing on our hearts... Opening them to heaven and feelings...
2
KJ Yesudas
This is a fraud site totally. Ghantasala was on the top with 30% votes. How he suddenly became 2nd with less percentage votes? Yesudas and others were left way behind. Seems to be some politics here. Deliberately keeping Yesudas ahead after reworking the site. This is not correct at all.
The Celestial singer Yesudas is the Greatest singer. Yesudas is the God of Music. He has voice of God. Although a Carnatic music expertm Yesudas is the only male singer who completed 50 years in playback singing successfully in India.
Divine voice, melodious singing, deep knowledge, humble and down to earth... Yesudas is one of the bests.. Definitely other greats like Mohd. Rafi, Kishore kumar & SP Balasubramanyam are also as great as Yesudas.. But no one has such superior voice...
No words to describe his voice. Excellent voice, it just seems like honey flowing in our ears when he sings, so melodious, so wonderful.
3
Hariharan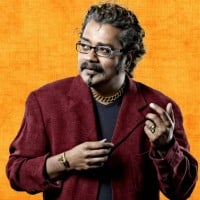 Hariharan is an Indian playback singer who has sung for Hindi, Tamil, Telugu, Kannada, Malayalam, Marathi, Bhojpuri, Punjabi, Gujarati and Rajasthani films, an established and foremost ghazal singer and composer, and one of the pioneers of Indian fusion music . In 2004, he was honoured with the Padma Shri by the Government of India and is a two-time National Award winner (5 National Award nominations) . His melody has been strongly appreciated by the film fraternity . ...read more.
He is a versatile genius. He has dominated the South India from 1995 to 2005. During this period he had sung maximum number of super hit songs in every genre. After 2005, mentality of the listeners has totally changed. There are not any dominant singer emerged. Most of the songs have been recorded by various new singers. Nowadays, voice of the singer has not been considered very much. Anybody can sing any song... Lyrics has been the major factor in determining the song whether hit or not.
He is the most versatile singer. He had been an unbreakable singer not only in South India but also in North India as well. His voice and singing styles are very unique. He does bring the songs to the top level with his soulful renditions. Recently he doesn't sing too many songs. But, Whatever the songs he sing would be magical and soothing to the music lovers. We are awaiting to hear more and more songs from Hariji's voice...
When he has introduced to south, he has broken every legendary singers. Nobody was able to touch his fusion of singing and the voice. He has rendered huge percentage of super hit songs compare to others. But, nowadays South India seems to be ignoring him?... I don't know what the hell happened to them...
Hariharan's voice is very very unique in film industry. Very sweet and soothing to listen. Hariharan always tries to completely justify the song with the talent he has. He has recorded max no.of songs under Rahman's composition which just mesmarises the listeners. He works very hard, this is the reason he was able to equalise with the high pitched voice of K.S.Chitra in the song Uyire Uyire, it is one and only Hariharan who has done it, even S.P.Balu could'nt give that high pitched voice in Anjali Anjali song, it is highly impossible to match with that lady's high pitched voice. It is one and only Hariharan who has proved it singing with her and bagged a state award for that high risky task. Hats off Hariharan ji.
4
S.Janaki
Janaki is the best singer I have ever seen.
Her voice modulating abilities, expressions, dynamics, fluency in language and notes, brethren control and clear base voice are the proofs. She is the only singer can sing all types of songs.
She will respect co-singers. All music directors composed different complex notes for. Her uniqueness towards her work is unbeatable.
In duets, she used to sing better than co-singers.
No arguments, she is the best. Unbeatable too...
She is the most versatile singer India has ever produced. She can sing for any age group. Melodies, club songs, light music, pathos, semi classical, folk songs, disco, devotionals, lullabies and many more. She does perfect justice to any genre of song. Lataji, Susheelaji are all good but they cannot sing all variety of songs. One more important ability of janakiamma is her reath control. Just listen to this kannada song ' Omme ninnanu kanthumba', any other singers would take breath many times to sing the paragraphs. S janaki is the top female singer in kannada Tamil malayalam and telugu.
S. Janaki, the melody queen of south india and she Renowned for her voice modulation abilities, she has sung in many Indian languages, most frequently in Kannada, Malayalam, Tamil, Telugu, and Hindi. Throughout a career spanning more than five decades, she has won four National Film Awards and 35 different State Film Awards.
MELODY QUEEN S. Janaki for all time. Other singers can sing only in a particular way of style they can't change the pitch/vocal of the voice as per the song only the great S. Janaki can sing. I'm sure SJ can sing the songs of P. Susheela and K.S. chitra in a perfect way might not be in a similar voice but still she can present herself in a perfection way but none of the singes can sing like her. She treats other singers as her frineds (she used to tell K.S. chitra as her daughter) and respects others talents also. SJ rocks ever...
5
SP Balasubramaniam
Balu! What to say about this Legend, he has a complete unique voice which we all want to immitate. So sweet and much expressive. No doubt in saying that he is only one who gives right amount of expression to the song, he completely justifies the song and he makes us laugh, feel happy, cry, feel romantic and everything with his voice. Just an excellent singer and has great regard to his language. I think no one can sing that expressively with him. When he sings a duet, his voice completely dominates the female, he sings that expressively, but I personally feel the great legend K.S.Chitra is the only one who can compete with him and so recorded maximum number of duets with him, but it is practically impossible to compete with that expressive voice.
He has a more versatile voice than anyone else in the field of male singers in South India and once in North India. I personally feel he is greater than Gantasala Garu and Yesudas Garu because of the way he sings and presents the songs, which is just amazing. His vocal ability is greater than anyone else's.

Gantasala Garu, Yesudas Garu, and the rest of the singers can only sing in a particular style and cannot change the pitch or vocal quality of their voices according to the song. Only the great Balu can do that. I'm sure Balu can sing the songs of Yesudas and Gantasala perfectly, maybe not in a similar voice, but he can present himself in a perfect way that none of the other singers can.

He is a unique talent in the film industry, one of a kind.
I would like to say he is No. 1 - Even today still his voice is so sweet and still is been picked to sing melodious songs most importantly...
He is the greatest singer of all time, with out any knowledge of classical music he is entertaining us since 4 decades, its awesome...
6
Shreya Ghoshal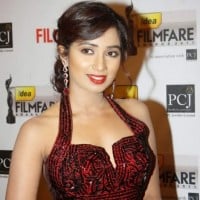 Shreya Ghoshal is an Indian playback singer. She has received twelve National Film Awards, twenty Filmfare Awards and eight Filmfare Awards South to date.
I just love her voice. I get the remembrance of Swarnalatha's voice.
According to me, She is An amazing singer. I Wish that at least in the next generation she should be born as my sister. Sis! You Rocks every time.
I don't know how to express my love towards her voice. She is the best singer with a saccharine voice. He sang in almost 17 languages th perfect diction. I like all her malayalam songs but I don't know malayalam
Shreya is the best singer in the world and my best wishes are always with her. Shreya just rock the world.
She's the best singer ever. Especially, she's an all-rounded singer unlike some singers in India.
7
Vijay Prakash
He is overlooked by the rest of the Indian community but his songs at least to Kannadigas.
Very good singer in India. His songs are very nice.
Superb voice and best singer in India.
His voice is beautiful, he won the Oscar award and he hoisted karnataka flag.
8
Ghantasala
He is the greatest ever playback singer born - versatile music director and playback singer, what ever he sang was just perfect. A voice which had good depth and good range extending to 3 octaves. Ruled a film industry for nearly 3 decades for his entire life without any competition due to his genius skills and melodious voice. Passed away in 1974 but still enjoys huge popularity. Many of his statutes have been installed in Andhra pradesh, No other cine singer enjoys such popularity after 37 years of his passing away.
Ghantasala is the only singer who can sing Carnatic as well as Hindustani music flawlessly. He learnt Hindustani from none other than Ustad Bade Gulam Ali Khan. When you compare the quality of his voice no other singer can come anywhere near him.Bupen Hazarika's voice quality can match ti to some extent. When you see the range of pitch Mohammad Rafi and Yesudas can come somewhat close to him. I have not come across another male singer in India till now who can match Ghantasal's skills. He remains the one and only one complete singer to date.
Ghantasala at the top - no surprise. What a melodious voice and range he had, even melodious than the instruments, greatly versatile. Peerless singer, remembered even after nearly 4 decades of his passing away. Only singer who dominated a film industry until his death.
The embodiment of perfection and divinity in playback singing, unparalleled even today. No playback singer has been able to sing padyams and sanskrit slokas similar to the beauty of Ghantasala's majestic melodious voice. Almost all of his music directed films, songs are hits. Illayaraja says : Ghantasala alone is playback singer who can give a guarantee that all the songs in a film will be hit.
9
P. Suseela
Oh. What a sweet voice! What a sweet singing! What a sweet expression! What a wisdom! She is the melody queen of not only India but the whole world.. But only south Indians are the only lucky ones to hear her..Pity others!
Best female singer ever! Unique Voice! Versatile singing. She is the best.
The only singer to rule first all south indian cinema industry. Greatest anf fit to occupy first position.
She is one of the greatest singer. She ruled south industry long time
10
Vani Jayaram
She is a versatile singer and has perfect diction.
Just great. Nothing short of greatest!
She is the best singer for carnatic classical sons... No one can beat her in classical, ahe is number one in classical undoubtedly...
Beautiful voice and sweet singing.
The Contenders
11
Sadhana Sargam
Her voice most suits with the legendary versatile singer Hariharan...
This combination has been working with the greatest duet songs for last 21 years consecutively...
This is the best duet combination ever...
All the songs are prove to be super hits...
They create magic!
She is the only North Indian singer who has got a National award for a Tamil song. She had dominated the South India from late 90's to mid 2000's.
Her voice is so sweet.
She is one of the Melody Queens.
All of her songs are super hits.
She should be ranking first aptly!
12
Unni Krishnan
Superb Singer...He sung the song without hurting words...
He is able to sing melodiously both in high and low pitch. Further pronounciation is also too good.
My favorite singer, touch my heart, I am fly in sky.
Good devotional singer...
13
P. Jayachandran
A distinct voice... Command over the language is too good. With Ilayaraja music, his songs are ever green
Great voice in india... Magical voice
His throat is amazing
14
T.M. Soundararajan
Any types of songs are fully safe in the hands of TMS. The most versatile singer in India from pure Carnatic, semi classical, emotional, melancholy, romantic, peppy, comical, melody and what not?.He had unique voice which was adoptable to any singer.He should be the number one top singer in Asia.The BBC radio Director commented that he was Asia number one singer.
The only Tamil born legendary singer to have such a versatile and 'electronic' voice. Even popular Bollywood playback singers Mr. Mohammed Rafi and Mrs. Lata Mangeshkar knew him. It is noted that Mr. Rafi was an ardent fan of Mr. sounderarajan, when he sang at a function in north-India.
Well said! He was the most versatile singer in Tamil industry. Even born in a sourashtra family, he pronounces Tamil excellently. Hats off to the legendary singer!
Best Ever Singer of all time.
15
Sujatha
She has very sweet voice. She is undoubtedly the best in 1990 to 2010 in Tamil, Malayalam and Telugu. She has recorded more songs in Hindi films also... Great singer

Sujatha needs to be in top 10. One of greatest playback singer in south India.

Sujatha completed more than 35 years in her carrier... Hats off...
She has very sweet voice. She is undoubtly the best only after K S chithra in 90's and 2000's in Tamil, Malayalam and Telugu. She has recorded more songs any other singer except K S chithra in these 3 languages
She is a very beautiful singer. She has very sweet voice and great singer also. Sujatha needs to be in top 10.
I like sujatha mohan voice. She is one of the singer with sweet voice.
16
Nithyasree Mahadevan
She is the only woman can able to song karnatic type songs flawlessly I guess. , I feel actually melting somewhere while listening to her. Thank you
Gods gift voice
17
Ilaiyaraaja
His voice is also good
18
Saindhavi
Her voice is superb. Her voice is equal to Harini's Voice.
She is superb in singing. Her voice is like cuckoo. Let she be successful in this generation as well as in next generation. Continue to Rock Saindhavi.
Congratulation to become great and best ever play back singer. Ag, asmp your lovely fans.
Saindhavi is have lovely voice!
19
LR Eswari
So many yungstars singing to emitted the voice of famous singers except LR ESWARI VOICE nobody was able to touch her voice till now I pray god to give live long life.
Awesome singer from Old songs to Latest songs. She maintains her voice even at older age.
What a great voice
20
Harini
She is just a queen of voice and thanks for the most amazing songs delivered to us. And also thank Mr. AR'ji to introduced at her age of 13 to the industry...
21 Pragathi Guruprasad
22
Rajesh Krishnan
He maintains all over songs like old songs and rocks songs and devotional songs and any type of songs. Rajesh sir voice is equal to SPB sir voice. He is completed in industry 27 years and celebrates the silver jubilee.and Another name like a MELODY KING
Rajesh Krishnan sir excellent singer and melody king in Karnataka...
Good singer in South India. Melody king
He is voice melodious. Lyrics pronounce is the too good. Karnataka legendary singer
23
Swarnalatha
She is my soul, unique, no one like him. Such a great singer... She is really unique with her divine voice.. Swarnalatha's voice was a fresh feeling to most of us...

I really missed you. whenever I thought you, feels cry my self. Hope you may physically live somewhere in the world and virtually you lives in our heart.

Can't digest... Swarnam is nothing but gold. Her golden voice lives till Tamil lives. She is not passed away. She lives ever in the hearts of people like me. I love her and her voice. I salute her for her service to Tamil. Why God failed to save her? Is there no God?
Very telented singer. Good human being and good character. Very helpful mind. She worked all music director and all singers. Very quick period famous singer.
She is a unique voice. Very high quality voice. She is humming queen of India. Well talented singer in India. She got one song three awards, poralle ponnuthai song - she won state award, National award and Kalaimamani award.
I love swarnalatha voice. She had heart melting sweet voice... Such a humming and aalabe she had.. She is still living in this world in music way...
24
Chinmayi
She have a magic in her voice!
Nice voice very soulful
Chinmayi is my favorite
She is a talent person
25
Vijay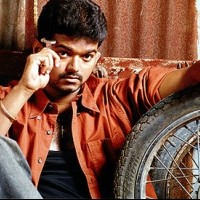 Joseph Vijay, better known mononymously as Vijay, is an Indian film actor and playback singer who works in Tamil cinema and his films dubbed into Telugu, Hindi, Malayalam and Mandarin Chinese. He is one of the highest paid actors in Tamil cinema.
This list is for singers. If he wants to be on this list then put him last. Too many singers are better than Vijay
He is as cute and talented singer as an cute actor. I like his voice too much. He should be in top 10 list
Wonderful singer.. No words 2 describe his talents
Cute Vijay Anna. Your's voice and Rashi Khanna's voice is cute and best.
PSearch List