Top 10 Surprise Albums
These are albums released without prior announcement, or were released earlier on an unannounced date. This became more common in the late 2010s and early 2020s, especially when the Covid-19 pandemic forced us to quarantine at home. They are also released to prevents internet leaks. It started with In Rainbows by Radiohead in 2007. Making a surprise album lets you take your time to make high quality music that would be highly praised by critics.

The Top Ten

1 Lemonade - Beyoncé
It is another surprise album by Beyoncé, but it is bigger than her self-titled album. Lemonade is accompanied by a 65-minute film of the same title on HBO, and also a "visual album". It has a song cycle that shows Beyoncé's emotional journey after her husband's infidelity in a generational and racial context. It consists of a variety of genres, including reggae, blues, rock, hip hop, soul, funk, Americana, country, gospel, electronic, and trap, when it is mainly R&B and art pop. It features guest vocals from James Blake, Kendrick Lamar, the Weeknd, and Jack White, and contains samples from many hip hop and rock songs. The album is certified triple platinum ever since, and is widely acclaimed by critics, calling the album her magnum opus (masterpiece).
Beyoncé is often held as more than just a popstar by the media as a kind of untouchable great that other acts couldn't hope to match. Mostly I don't think her music lives up to that status at all but Lemonade was an album that actually does match the expectations you might have for her. I'm probably not the most qualified person to say this but this but one of the best albums of the 2010s maybe ever.
2
Folklore - Taylor Swift
It was a surprise album dropped by Taylor Swift in the summer of 2020 during the COVID-19 pandemic. It was "a collection of songs and stories that flowed like a stream of consciousness" out of her imagination. Unlike Taylor's previous albums, it is of indie folk, alternative rock, and electroacoustic styles. It explores themes of escapism, empathy, romanticism, nostalgia, and melancholia through a set of characters, fictional narratives and story arcs. The album broke the Guinness World Record for biggest opening day on Spotify for an album by a female act. It received widespread critical acclaim for its emotional weight, poetic lyricism and relaxed pace. A Disney+ documentary based on the album was also released a few months after the album came out.
3
Channel Orange - Frank Ocean
While Frank Ocean is not much of a commercial mainstream artist, his music is praised by critics on "Nostalgia, Ultra", which was his debut mixtape released a year earlier. It led him to make Channel Orange, which is highly praised by critics and considered one of the best albums of the 2010s. It had an unconventional musical style, with electro-funk, pop-soul, jazz-funk, psychedelic music, and nonmusical sounds such as film dialogue and ambient noise that function as interludes. It is ranked 148th in Rolling Stone's 500 Greatest Albums of All Time list.
4
Beyoncé - Beyoncé
It was released as a self-titled album in 2013, as a "visual album". It talked about feminist issues including sex, monogamous love, and other relationship issues. It was experimental, which combined contemporary R&B with electronic and soul music. It received widespread acclaim for its production, exploration of sexuality, vocal performance, and even the album's surprise release. It is ranked 81st in Rolling Stone's 500 Greatest Albums of All Time list.
5
Evermore - Taylor Swift
It was another surprise album by Taylor Swift, starting production right after finishing Folklore. It was released on December, which is a short and rare period between released albums by the same artist nowadays. It has an alternative rock, folk-pop, and chamber rock style. Like Folklore, it earned widespread critical acclaim for its characters studies, experimental production, and Swift's expressed vocal performances. Some even called it a sequel or counterpart to Folklore. After the album, Swift would go on to re-record her first six albums, which the masters were taken away by Scooter Braun, so she could earn the masters back.
6
Music to Be Murdered By - Eminem
It was another surprise album released by Eminem. It had many guest appearances from Skylar Grey, Young M.A, Royce da 5'9", White Gold, Ed Sheeran, the late Juice WRLD, Black Thought, Q-Tip, Denaun, Anderson. Paak, Don Toliver, Kxng Crooked and Joell Ortiz. The concept was inspired by Alfred Hitchcock's 1958 spoken word album of the same name. The album had more positive reviews than Kamikaze and Revival, and even some calling it a comeback for Eminem. It's most popular track, "Godzilla" was dedicated to Juice WRLD, who died a month earlier. Right on the same year before it ended, a second/B side was released without any prior announcement on December 18th. Even some critics said it was better than Eminem's A side.
7
In Rainbows - Radiohead
It was released without prior announcement as a pay-to-download album, followed by physical releases. The album is unlike Radiohead's earlier albums because it talked more about personal lyrics than political. It is credited as the first surprise album. I'm pretty sure it wasn't possible before In Rainbows, when physical copies were more common and had to be announced, where the internet and downloading was at its infancy and development. It was recorded for two years and highly praised by critics, as well as having commercial success. It is ranked 387th in Rolling Stone's 500 Greatest Albums of All Time list.
8
Kamikaze - Eminem
Due to disappointing reviews of Eminem previous album Revival, he dropped Kamikaze eight months later, which was full of diss tracks targeted towards Machine Gun Kelly, 6ix9ine, Iggy Azalea, Joe Budden, Die Antwoord, Lupe Fiasco, Lord Jamar, Ja Rule, and even Tyler, the Creator. The rapper was criticized for using homophobic slurs again, and later apologized in an interview. During this time, MGK dropped "Rap Devil" four days after the albums release. Eminem then attacked him back with "Killshot" eleven days later.
9
If You're Reading This It's Too Late - Drake
The album was released in 2015 as a commercial mixtape, and is the first since 2009's So Far Gone Mixtape, which is shortly before Drake was signed to Cash/Young Money and Republic Records. It generally received positive reviews and is better than Drake's studio albums.
10
Songs of Innocence - U2
The album was announced at an Apple Inc. product launch event and released the same day to all iTunes Store customers at no cost, which was of over 81 million. It was criticized for automatically downloading it for Apple customers without consent. Many customers deleted the album, which made it U2's lowest-charting album at #9 since 1984's The Unforgettable Fire at #12. The album has just achieved Gold sales in the United States.
The Contenders
11
Black Messiah - D'Angelo
12
M B V - My Bloody Valentine
13
The Next Day - David Bowie
14
Blonde - Frank Ocean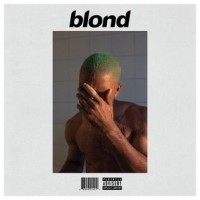 15
No Love Deep Web - Death Grips
BAdd New Item