Top 10 Most Shocking Music Moments in 2021
Music had a really shocking start in the 2020s, especially in 2021, and it has only continued throughout. Lots of moments were shocking in a bad way, including the top 10. But some (to be mentioned as more items are added) were shocking in a good way.

The Top Ten

1 The Astroworld Festival Stampede

This was serious. A stampede for which nobody was prepared occurred. Ten people lost their lives in this horrible incident, and everyone was trying to get ready to live the moment until it was all interrupted by tragedy. Could you even imagine how Kylie Jenner, and indeed all the affected families, felt about this?

Music festivals or any events shouldn't end up like this. We know they can get crazy, but this is a new level of craziness, and in a horrible way. R.I.P. to all the ten lives lost in this devastating event. You're not talking about one star gone. You're talking about multiple lives (whether famous or not) being taken in this violent stampede.

2 The Death of Young Dolph

Young Dolph was another one of the biggest rappers around, the biggest for Memphis, Tennessee, but his death wasn't caused by a medical condition, drug overdose, or an accident. He was shot. He was 36. He was known by millions of people in the U.S. and around the world. Yet, his debut single King of Memphis peaked at #49 on the Billboard 200, and he was featured on O.T. Genasis's hit single Cut It, which peaked at #35 on the Billboard Hot 100. His funeral is dominating Memphis to this day. R.I.P. to the king of Memphis rap (1985-2021).

3 The Death of Drakeo the Ruler

His death was caused by a stabbing during a performance at one of his concerts. He was a pioneer in L.A. hip-hop/rap and made significant contributions to it. This promotes a fear of going to public places since you never really know what's going to happen, no matter the safety measures in place. He was 28, which is only one year past the 27 club. R.I.P. too soon (1993-2021).

4 The Death of Sophie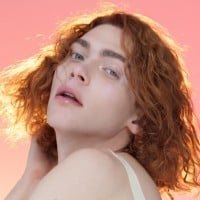 Sophie's death hit us harder than you could even imagine. The music industry was absolutely shocked by her loss. She was arguably the next big producer of modern century music, who helped shape hyperpop - a microgenre that fused multiple forms of EDM with pop - to the way it is.

She helped produce music for many artists like Charli XCX, Slayyyter, Kim Petras, Hannah Diamond, Rita Ora, Madonna, Camila Cabello, and many more. She even dominated the royalty-free industries along with the K-Pop industry and its artists and bands. Sophie was also transgender and had a huge impact on the LGBTQ+ community as well. She essentially modernized music to the way it became.

But that's not all that made this so shocking. Her loss was indescribable. She fell from her roof while trying to get a good view of the Moon that night. She was just over 34. January ended in tragedy, not only for her family and fans but for the entire music industry. She was among the best artists of the 2010s, ...more
5
The Death of Marília Mendonça
This moment truly shocked not only her fans but also the world. Brazil's biggest music artist was killed in a plane crash. She was known for her Brazilian pop music. She once held the record for the most-watched livestream on YouTube made by a solo music artist, with a whopping 3.3M views during streaming. This helped her gain 1.8M subscribers in 24 hours, making her channel the third fastest to do so, as well as the fastest in 24 hours by a female, though the second fastest to 1M by a female.

Either way, she dominated entertainment in Brazil and was bigger than the majority of artists, all in the amount of time she grew. Her death was caused by a plane crash that happened on November 5th as she continued her journey. Even I still can't believe this horrible day came, and I wasn't even such a fan of her or her content. It's impossible to imagine how her fans, and especially her family, feel.

This was pretty much like the death of R&B princess Aaliyah (but on steroids) ...more
6
The Death of Vicente Fernández
The most cherished musician in the modern history of Mexico has passed away on December 12th, roughly two months before his 82nd birthday. He fell to the ground in August and eventually sustained injuries that left him hospitalized. Eventually, he had complications and, coincidentally, pneumonia. He lost his battle to the complications less than 13 days before Christmas, approximately ten months after turning 81.

This man really popularized Ranchera, a Mexican genre, and became the king of Ranchera. He was more famous, and arguably better, than people like Ricky Martin, Carlos Santana, Luis Miguel, Enrique Iglesias, Don Omar, or all the other modern artists in Mexican music. He had an extremely powerful, smooth voice as well. He was as important to Mexican music as Michael Jackson was to music for the rest of the world. Mexican music will never EVER be the same without him.

R.I.P. to the great Vicente Fernández (1940-2021).
7
The Death of Michel Baumann
Also known as Soulphiction, he was one of the driving forces of deep house, and his production was out of this world. He influenced countless artists, including the G.O.A.T. artists, for the last 20+ years (almost his whole life). Without a doubt, he was one of the G.O.A.T. producers in deep house, though Frankie Knuckles was the Godfather of house, and Avicii pushed the boundaries of house in general to new levels. R.I.P. not only to Frankie Knuckles (at 59) or Avicii (at 28), but also to Michael Baumann (at 24).
8
The Death of Sarah Harding
The oldest of the five members of Girls Aloud, the best Irish girl group and among the most successful reality stars, passed away at the worst time possible. Her genres of pop, rock, and dance were such a pleasure for people to listen to. Her death was premature and was caused by breast cancer.

What makes this so shocking is that it happened less than six months after her new single, Wear It Like a Crown, became her big worldwide hit and was #1 on iTunes after its release. Many artists had numerous hits worldwide before their deaths, but she was only starting out big for the world as a solo artist. She had a chance of continuing with massive success and refreshing our music industry as a solo artist, as well as beating Billie Eilish as the new queen of electropop, though her breast cancer got in the way. Nonetheless, she was fighting it like a champion and delighting everyone.

Not to mention, Lady Gaga was the queen of electropop in her early days. She also served as a ...more
9
The Death of Steve Bronski
The co-founder of Bronski Beat, the openly gay trio band known for Smalltown Boy (which hit #3 on the U.K. pop charts at that time), has passed away. No cause has been revealed, and his death was something you didn't see coming. He was 61. Ed Sheeran must feel devastated over this loss considering Steve Bronski and his band made a song that was apparently the inspiration for Bad Habits. R.I.P. to a pioneering synth pop legend.
10
The Death of Betty White
She did plenty of music, even though she was more of an actress & TV host. She was the first to do a talk show solo and was the most trusted person in America. She doesn't belong at the top since she was much older. Yet, she was far from having a discography as extensive as the others, though that's not the main reason she doesn't deserve the top spot on this list.

However, what made her death shocking was that even though she was much older than many of the others, she was just 18 days from turning 100. For being such a talented sweetheart and angel that set so many records straight, she deserved every chance to make it to her hundreds. Nobody will ever be as sweet or trustworthy as her. R.I.P. Betty White (1922-2021). The queen of TV.
The Contenders
11
The Death of Biz Markie
He was one of the pioneers of beatboxing. His song Just a Friend made him perhaps the most humorous one-hit wonder in hip-hop. He's been nicknamed the clown prince of hip-hop. He also played an important role in acting, voicing many characters, including Kenny the Cat on Nickelodeon's SpongeBob SquarePants. He eventually passed away from a stroke at 57. R.I.P. to the Biz.
12
The Death of Maria Mendolia
One half of the Spanish disco duo Baccara was 69. They were known for their hit song Yes Sir, I Can Boogie (which spent a week at #1 on the U.K. Singles chart in October 1977 and sold 21.5 million copies, making it the best-selling single by a girl group of all time). R.I.P. Maria (1952-2021).
13
The Death of Michael Nesmith
The songwriter and main guitarist of the Monkees, he was also the co-star of their self-titled TV series. He lived until he was 20 days away from his 79th birthday due to a heart condition that left him hospitalized for over a month. R.I.P. to the Monkee of all seasons (1942-2021).
14 The Death of Slim 400
15
The Death of Lil Loaded
He was best known for his track 6locc 6a6y, which was played over 25M times on YouTube. He was on a better path than most rappers these days until he struggled with mental illnesses and eventually committed suicide. He was only 21. R.I.P., gone too soon (2000-2021).
16
The Death of DMX
One of the best-known rappers of all time, he was known for debuting his 1999 album And Then There Was X (which included his hit single Party Up - Up in Here). His 2003 singles Where the Hood At? and X Gon' Give It to Ya were also hits. He was the first artist to debut an album at #1 on the Billboard 200 five times in a row. All in all, he sold over 74 million records worldwide, making him one of the best-selling rappers of all time.

He was also known for acting in films like Belly, Romeo Must Die, Exit Wounds, Cradle 2 the Grave, and Last Hour. In 2006, he starred in the BET cable TV series DMX: Soul of Man. He eventually overdosed on cocaine, leading to a trip to the hospital on April 2nd, and eventually, he had cardiac arrest, leading to his death at 50. R.I.P. to one of the G.O.A.T. rappers.
17
The Death of Shock G
He was best known for Digital Underground's The Humpty Dance, 2Pac's big single I Get Around, and for co-producing 2Pac's debut album 2Pacalypse Now. He was eventually found dead in a hotel room in Tampa, Florida, on April 22nd, 2021, and his cause of death was revealed on June 10th to be caused by an accidental drug overdose. He was three months shy of 58. R.I.P. to a legend in rapping (1963-2021).
18
The Death of Chucky Trill
He was known for his 2018 album Music of Soul, and he had much more to make. He was killed in a highway shooting on Interstate 85 in Atlanta, Georgia, in early March. He was only 33. R.I.P. Chucky (1988-2021).
BAdd New Item