Best Things About One Direction
Tell me your favorite things about One Direction by voting on my subjects please... hate not accepted.

The Top Ten

1 Their Talent

To all 1D haters, you should see their live performances... People don't buy their albums and listen to their music just because they are good looking..they are way more than good looks... And no peeps, they don't lip sync! Just a friendly reminder, they came third on the X Factor UK.. And you need talent to get there! So before u go around telling the world that 1D sucks, better check them out properly... U may not like their lmusic but that does not make them any less talented!

Their talent had got them where they are with help from directioners

They have SO much talent! Their voices sync so well together, and I can't imagine them without each other!

2 Their Personalities

Yes. They are so real. Harry, Liam, and Niall are all such sweethearts. They are generous and funny and clever and sassy. They're not boring, or too nice, or rude like other celebrities.

They are real and are true to who they are.Haters say they act like idiots just because they don't act like angels like most celeb bs do...They are literally only famous people I really know what they are like even if I've never met them

Their personalities are amazing! They're all different, but similar too. They always make everyone laugh and are just all around good people. They are way different from other celebs, like how on stage they legit do the randomist things (like water fights, and Harry's jokes). They are AWESOME!

3 Their Fans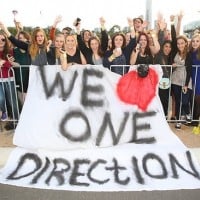 A Directioner is a super fan of the British/Irish boy band called "One Direction". Directioners are dedicated to the band's five members: Niall Horan, Louis Tomlinson, Liam Payne, Harry Styles, Zayn Malik and people associated with them.
I wouldn't agree with this. I don't mean to be a hater at all, just 'directioners' tend to prey on each other.
Calling others 'directionators' if they don't know every single litle fact about them, hating on any female they like in any way, arguing about ships, etc. I once told someone who wouldn't shut up about one direction that 'They aren't the only good band'. I was then told (as if it was an insult) to go back to listening to Taylor Swift and The Wanted- while I don't listen to either. I get told off for liking the gamers 'Team Crafted' as much as they like One Direction, though I am less annoying about it, and apparently it's the worst thing ever.

I couldn't EVER be a directioner- simply becuase the fans have ruined my perspective on them.
No. Absolutely not. I love 1D, but 90% of Directioner are prissy, stuck up jerks who pounce on ANYONE with a different opinion. And those people who hated on Liam because he 'complained' about Directioners calling his hotel room in the middle of the night. And those who threatened to kill people if 1D didn't follow them on Twitter. I get that not all of us are like that, but no. For the most part, Directioners suck.
4
Their Looks
I have to agree they have looks...
But that's all directioners like them for
Admit it, directioners, if they were ugly ( which is highly doubtful ) you would hate them
I listened to counting stars and found out it was by one republic and lets admit it they are not the best looking but I like their songs. enough said
I used to have a crush on all of them when I was a teenager!
My favorite members in order (by my type):
1: Harry (especially young Harry)
2: Niall
3: Louis (in my opinion, best voice)
4: Zayn
5: Liam (not that I don't think he's good looking, he is really good looking).
5
Their Hearts
Yes! Obviously! Anti-bullying campaign? All the cancer patients that they visited for free? Harry spending thousands on pizza and tgen giving it to the homeless? Obviously I don't know them personally but they seem amazing.
They are very generous guys I just hope all the boys in world could them
They are so caring and have helped many people through charity.
6
Their Accents
English & Irish accents are one of the BEST accents I've ever heard!
Their accents just make them even cuter if that's even possible.
Yeah, but the Beatles are shmexier with there scouse-y accents...*sigh...*
7
Their Clothes
Their clothes help accent their faces?
8
Their Merchandising
The merchandising got them richer and got them more money in their pockets.
9
Their Management
Management has put them in a movie albums and keep them in a band by putting more things in the way so they can't slip up.
10
Their Hair
Their hair has changed so much! I think my favorite is Harry's short curls, and Niall's 2015/2016 hair (the dirty blond and light blond straight up look, I don't know if you know what I mean).
The Contenders
11
Their Humor
They constantly make their fans laugh when they are having a bad day and one of the main attractions of the band apart from obviously their great vocal ability are their genuine and kind personalities. They are just themselves and part of that is them messing about being just slightly idiotic, but it's funny for the fans and if it makes them smile I'm sure it's one of the best things about One Direction.
Legit, their music is of the first reasons I fell in love with them, but their humor tied it with a bow. Like the things they do on stage make me wheeze XD They have hilarious personalities, and the randomest but best humor.
12
Harry Styles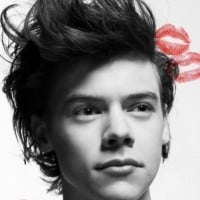 Harry Edward Styles is an English singer and songwriter. He was initially known as a member of the boy band One Direction. He has since become well known as a solo artist with three albums, "Harry Styles", "Fine Line", and "Harry's House", and has had multiple global hits in his solo career such as "Watermelon Sugar" and "As It Was".
To be Honest he is my idol. He sings good and dances good.
13
Their Songs
Okay, I'm not a Directioner- as I said in my comment on the entry 'directioners' on this list, but the reasons I don't dislike 1D are:
A) I see no reason to
B) I like their music.

Really, this is a fan made list, and all they are talking about is looks and T.V. (fake) personality?
14
Zayn Malik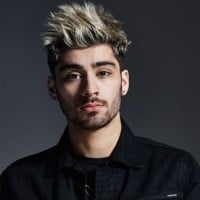 Zain Javadd Malik, born on 12 January 1993, who records mononymously as ZAYN, is a British singer and songwriter. Born and raised in Bradford, ZAYN aspired to pursue a career in music from a young age leading him to audition as a solo artist for the British reality television music competition The X Factor in 2010. After he split from the boyband One Direction in 2015, ZAYN release his chart bursting album MIND OF MINE with leading single and hit PILLOWTALK officially reaching NO. 1 in both the United States and the United Kingdom. PILLOWTALK also debuted NO. 1 in over 70+countries world wide.
15
Louis Tomlinson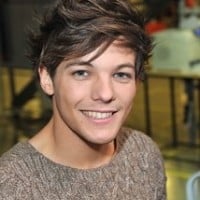 Louis Tomlinson is an English singer-songwriter, known as a member of the boy band One Direction. He was born on 24 December 1991 in Doncaster.
16
Niall Horan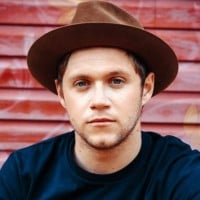 Niall James Horan is an Irish singer-songwriter and guitarist, known as a member of the boy band One Direction.
17
Liam Payne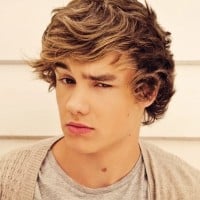 Liam James Payne is an English singer and songwriter. He made his debut as a singer when he auditioned as a solo artist for the British television series The X Factor in 2008 with "Fly Me to the Moon" by Frank Sinatra.
18 Their Eyes
BAdd New Item