Top 10 Worst Singers of 2023
These singers sucked in 2022 and might as well suck in 2023, which I obviously hope to be wrong about. More entries to be added as the year progresses. Whether it's because of the vocals or the songwriting, get your entries in, but remember to be constructive about your criticism instead of just saying "I hate him/her" or "He/she sucks".

The Top Ten

1 Leah Kate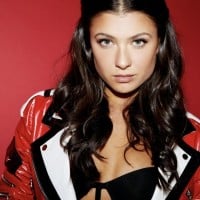 The worst Olivia Rodrigo clone and one of the worst singers ever. Her vocals are not terrible, but they clearly don't stand out. Also, she has no personality at all (she basically jumped into the pop-punk revival bandwagon) and her lyrics are too crude for kids and too dumb for teenagers. The worst part is that she's in her LATE 20s and still manages to make songs more immature than Gayle and Olivia Rodrigo (who's a great songwriter for her age). When she released "Twinkle Twinkle" last year, she became a subject of ridicule and her career ended before it could even begin. She will be forgotten this year for sure.
2
Tory Lanez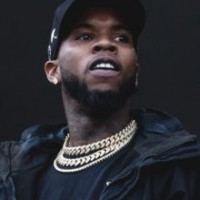 Daystar Peterson, better known by his stage name Tory Lanez, is a Canadian rapper and singer. He received major recognition from the mixtape Lost Cause and the singles, "Say It," and "Luv", which peaked at number 23, and 19 on the Billboard Hot 100 respectively.
I hope this lying douchebag gets what he deserves after shooting Megan Thee Stallion.
What he did to Megan Thee Stallion he deserves to be in jail for 10 years
3
Tyga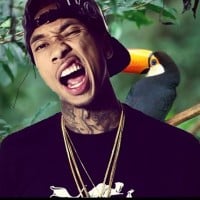 Micheal Ray Stevenson, known by his stage name Tyga, is an American hip hop recording artist. In 2011, Tyga signed a recording contract with Young Money Entertainment, Cash Money Records and Republic Records.
Why are all these artists down to collaborate with him? His vocals are annoying and his lyrics are awful. Hopefully he'll be forgotten about over these next couple of years.
4
Machine Gun Kelly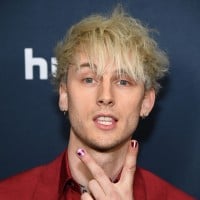 Colson Baker, better known by his stage names MGK and Machine Gun Kelly, is an American rapper and actor, from Cleveland, Ohio.
His pop-punk revamp sounded fresh at first, but now it just sounds like a caricature of everything pop-punk should not be. I hope he goes back to rap already.

Edit: he went back to rap but he's still terrible.
5
6ix9ine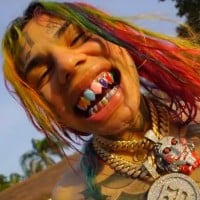 Daniel Hernandez, known by his stage name 6ix9ine, also known as Tekashi69 or simply Tekashi, is an American rapper.
It looks like this pedophile is finally no longer relevant and his "fans" have finally moved on from him. Do not give him any attention now and hopefully he'll go back to prison.
6
Lil Pump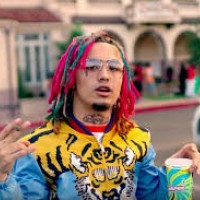 Gazzy Garcia (known professionally as Lil Pump, born August 17th, 2000) is an American rapper, producer and songwriter. Gazzy began his career in 2016 with a collaboration freestyle with Smokepurpp, which was eventually posted in Soundcloud to popular success. He broke out to mainstream the following year with an eponymous debut album and the hit single "Gucci Gang", which peaked at 3rd in the Billboard Hot 100 .
He did just release a new album but I have a feeling it would flop, and Fantano gave it a "Not Good" rating. Let's leave Sir Pumpernickel back in the late 2010s.
He tried to make a comeback last year but failed miserably. Let's leave Gummy Worm Hair back in 2019.
7
Andrew Taggart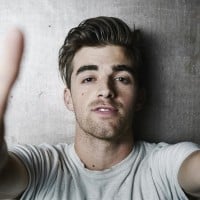 Andrew "Drew" Taggart (born December 31st, 1989) is an American DJ and singer who is best known for being one half of the DJ duo The Chainsmokers.
The Chainsmokers' music is and always has been pretty generic and Drew's vocals are very whiny and he can sound bored at times. Let's leave them in the late 2010s already.
Not only is he a bad vocalist who makes generic EDM music, he is also a bad boyfriend. I'm glad Selena Gomez is not dating him as some people thought.
8
Corey Feldman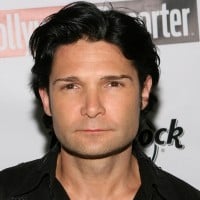 Corey Scott Feldman is an American actor and singer. He became well known during the 1980s, with roles as a youth in films such as The Fox and the Hound, Friday the 13th: The Final Chapter, The Goonies, Stand by Me, The Lost Boys, Gremlins and The 'Burbs.
Why is he desperately trying to be a musician even though he can't sing? If you watch Anthony Fantano, you'll know how bad his "music" is and Angelic 2 The Core was his worst album of the decade. But at least it doesn't really sound he's trying to be mainstream.
9
Ronnie Radke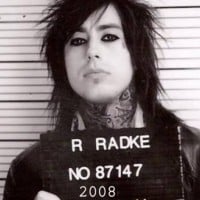 Ronald Joseph Radke is an American singer, songwriter, rapper, musician, and record producer born in Las Vegas, Nevada. He is the current singer of the band Falling In Reverse and is the former singer of Escape The Fate.
He's one of the most pretentious singers in existence. Recently, he released a new song with Falling in Reverse called "Watch the World Burn", which sounds like Tom MacDonald making a rap-metal song. If you don't believe me, go listen to it and you'll see what I mean. Or better yet, don't listen to it!
This guy is such a douche, and his vocals are very whiny and post-hardcore/metalcore is a pretty unlikable genre honestly. FIR's song from last year "Zombified" is pretty mediocre.
10
Lukas Forchhammer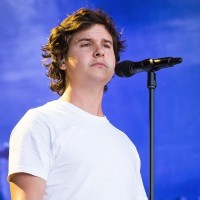 The lead singer from Lukas Graham. Not only do his nasally high-pitched vocals sound like Adam Levine if he had a cold, but his music is so painfully cheesy it sounds like it was written for a kids movie.
And the award for the worst last stage name for a musician goes to...
He's always been bad.
The Newcomers
?
Forgiato Blow
A terrible MAGA rapper who made that horrible song called "Boycott Target", which has openly homophobic and transphobic lyrics. It's so agonizing it makes Tom MacDonald sound inoffensive.
? PinkPantheress
The Contenders
11
Jax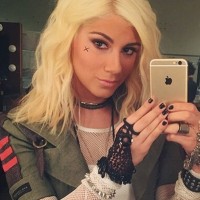 This former American Idol contestant released some of the worst songs in recent memory. If you thought "Victoria's Secret" was bad enough, "U $ you", her duet with JVKE (another mediocre singer), is TikTok cheesiness at its grossest and most insulting. It's even worse than "Twinkle Twinkle" by Leah Kate, and that's saying a lot. Also, she looks like a discount Kesha.
12
J. Rey Soul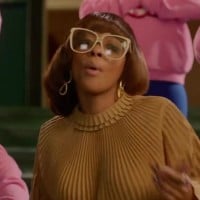 Oh look another generic "you can't mess with me I'm a bad chick" female rapper. She just makes generic trap and latin music. I love Fergie but I hate her.
Fergie was a great singer with the Black Eyed Peas, but this female singer cannot replace Fergie. She basically looks like a discount Cardi B and has no charisma at all. Say what you want about Fergie, but at least she was entertaining and had soul, while J. Rey Soulless is just boring and... soulless.
13
Jared Leto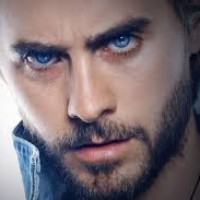 Jared Joseph Leto is an American actor, singer-songwriter, and director. He is well known for being the lead singer of Thirty Seconds to Mars.
I do have a good feeling 30STM is gonna release a new album this year but I have a very good feeling it will suck, especially since it is just Jared Leto (and his big ego which is just as big as Adam Levine's) and his brother now. They were one of my all time favorite bands a decade ago but after the atrocious America, I fell out of love with them pretty fast and in that album it sounded like they were desperately tried to be mainstream but it kind of flopped instead. Also, Jared's overuse of the "oh's" and "woah's" definitely cannot save a song from being bad but rather comes off as annoying, and does he really think he is Jesus?
This wannabe Jesus Christ's music is extremely generic nowadays and he's been music trend chasing for a while now. 30STM just released a pretty bad single "Stuck" with bland instrumentals and his vocals sound pretty tired as well, and the "ra-da-da's" at the bridge and outro make it even worse. Also, he's got an ego just as big as Ye, Adam Levine, and Ronnie Radke.
14
Gayle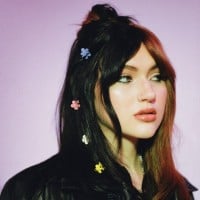 It looks like she will be added to the very short list of artists who had a #1 hit but never have a song hit the Hot 100 again along with artists like Crazy Town and Daniel Powter. And like Crazy Town, Gayle sounded like she was trying to be like an artist that was ruling the world at the time their song went big (In Gayle's case, Olivia Rodrigo obviously and in Crazy Town's case, it sounded like they were trying to be like Linkin Park in their second album, which ended up flopping hard and caused their breakup).
Every song she released after "abcdefu" (which is by far decent) is worse than the previous one. She will be a one-hit wonder for sure, not only because she basically rode Olivia Rodrigo's coattails, but also because her vocals are weak and her lyrics are immature (though Leah Kate, who's a decade older than Gayle, is worse).
15
Trippie Redd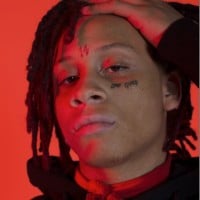 Michael Lamar White IV, known professionally as Trippie Redd, is an American rapper, singer and songwriter.
This singer overuses AutoTune on his songs and his flow is off-beat sometimes. Although his feature on "Way Back" by Skrillex is decent, he released an awful album this year, so that's why I'm including him.
16
Yung Gravy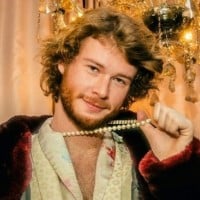 Rick Astley just sued Yung Gravy for allegedly impersonating his voice on "Betty (Get Money)", which samples the well-known chorus of Astley's "Never Gonna Give You Up".
Let's not give the guy who made that song with the awful sampling of Rick Astley's "Never Gonna Givr You Up" any attention.
17
Soulja Boy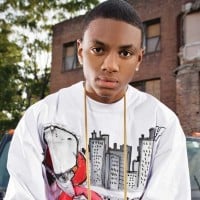 DeAndre Cortez Way (born July 28, 1990), known professionally as Soulja Boy Tell 'Em or simply Soulja Boy, is an American rapper and record producer. In September 2007, his debut single "Crank That (Soulja Boy)" peaked at number 1 on the U.S. Billboard Hot 100. The single was initially self-published to the internet, and later became a number-one hit in the United States for seven non-consecutive weeks starting in September 2007. On August 17, Way was listed at number 18 on the Forbes list of Hip-Hop Cash Kings of 2010 for earning $7 million that year.
18 Yuno Miles
19
Jvke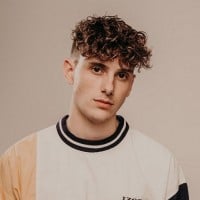 20
Hardy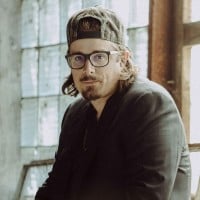 This guy is just an annoying singer who combines country with butt rock, and Fantano just gave his latest album a "not good" ranking. He also has some pretty annoying songs too such as "SOLD OUT" and "wait in the truck", both of which came out last year.
I can't believe someone allowed "Radio Song" to happen. This song is a proof that country and metalcore just can't mix.
That's an actual musician?
Edit: He's a country singer apparently. He looks like a YouTuber.
21
Meghan Trainor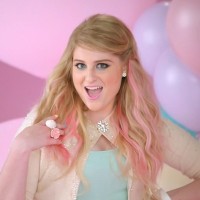 Meghan Elizabeth Trainor is an American singer and songwriter. Trainor's work has been recognized with several awards and nominations, including a Grammy Award, Music Business Association's Breakthrough Artist of the Year accolade and two Billboard Music Awards.
She's so self-absorbed it hurts, her lyrics are more condescending than inspiring, she's a bad example for body positivity and she's basically making music for TikTok ever since her songs became popular on that platform. She also released a terrible song called "Mother", which is actually worse than "Dear Future Husband" and "Me Too" and makes "All About That Bass" sound like "Stairway to Heaven".
Recently, she put out an atrocious new single called "Mother", which could be her worst song yet! I think it makes "All About That Bass" look like Bohemian Rhapsody honestly.
22
DJ Khaled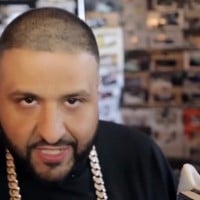 Khaled Mohamed Khaled, known professionally as DJ Khaled, is an American record producer, radio personality, DJ and record label executive.
DJ Khaled is like that one kid in your classroom who claims they're going to help you on the project but instead they just cheerlead for you.
This man has severely overstayed his welcome.
23
Adam Calhoun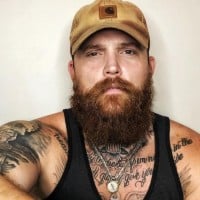 He made an album with Tommy the McDonald Clown and deserves to be ignored.
He looks like an overweight Texas man in his 60s.
24
Tom MacDonald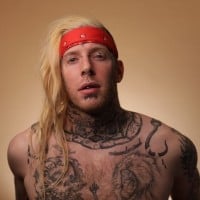 Thomas "Tom" MacDonald (born September 21, 1988) is a Canadian rapper, songwriter, and former wrestler who first rose to fame after the release of his song "Dear Rappers" and has had three songs that have appeared in the Billboard Hot 100 since then.
I know we should stop giving attention to this clown, but I couldn't help including him because I pity whoever likes his music.
25
Tyler Connolly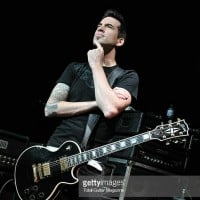 Tyler Conolly was born August 26th 1975, he is a Canadian singer of the alternative rock band Theory of a Deadman, whom have released seven albums.
Theory of a Deadman is definitely worse than Nickeback, and I think Tyler's vocals are much more annoying than Chad Kroeger's. They are just a generic and annoying butt rock band whose lyrics can come off as sexist and immature and their what probably is their worst song "Rx (Medicate)" from 2017 sounds like it was written by a 14 year old. Their most recent songs "Dinosaur" and "Ambulance" and more annoying butt rock songs. Let's leave TOAD in the 2000s already, and it's not really that hard to see why Tyler is kind of high on this list.
Theory Of A Deadman's vocalist has always sounded like a drunk cowboy to me. I don't know why but he just annoys me a lot.
TOAD is releasing a new album this year but I can pretty much guarantee that it's going to suck.
A butt rocker with whiny vocals. Need I say more?
PSearch List