Top 10 Most Overhated Pre-School Shows
The Top Ten
1
Sofia the First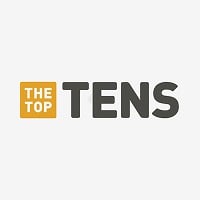 Sofia the First is an American computer-animated television series that features a commoner joining the royal family as a princess.
Why do people think this is a "baby show" without actually watching it? It was originally made for Disney Channel themselves, who rejected it for more tweencoms. Craig Gerber had to work really hard to put the show's sequel, Elena of Avalor, onto Disney Channel, and that worked so well that more cartoons were added to Disney Channel. - mimitchi33
That because it's so increditly annoying.
Not for kids
2
Paw Patrol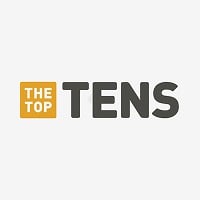 PAW Patrol is an Canadian animated television series created by Keith Chapman. It is produced by Spin Master Entertainment with animation provided by Guru Studio. In Canada, the series is primarily broadcast on TVOKids, which first ran previews of the show in August 2013. The series first aired on Nickelodeon ...read more.
It shows how to help people
Bruh pawpatrol is the best for preschoolers
It gets away with a lot of inappropriate content and the pups are kinda mean-spirited. So it doesn't get the hate it deserves.
So, the dogs talk and save people of stupid disasters that could be easly solve by REAL emergency personal. The only thing special is the gear they have... and how the hell a couple of dogs have acess to that gear instead of the military?! And saving a chicken of a roof... Avoid it!
3
Blaze and the Monster Machines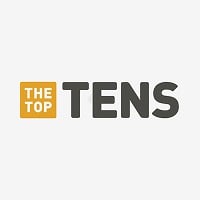 Blaze and the Monster Machines is a CGI interactive educational animated television series with a focus on teaching about Science, technology, engineering, and mathematics.
Good show at counting
More like Crazy and the stupid machines!
I'm tired of people saying that this is a rip off of Cars for an excuse of hating it. THEY HAVE COMPLETELY DIFFERENT PLOTS! - TimmyTurner
This is a rip-off version of Cars!
4
Barney & Friends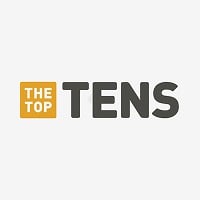 Barney & Friends is an American children's television series aimed at children from ages 1 to 8, created by Sheryl Leach and produced by HIT Entertainment. It premiered on PBS on April 6, 1992. The series features the title character Barney, a purple anthropomorphic tyrannosaurus rex who conveys educational ...read more.
This show isn't perfect, but it's REALLY overhated. For goodness sakes many less famous kid's shows teach bout the same stuff and don't get this much hatred.
Relly overhated especily at my school
I never saw this when I was younger - PeeledBanana
I don't hate it, it gets too much hate
5
Doc McStuffins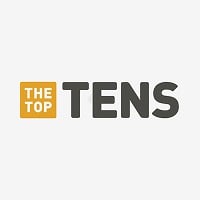 Doc McStuffins is an American-Irish animated children's television series produced by Brown Bag Films.
6
Sesame Street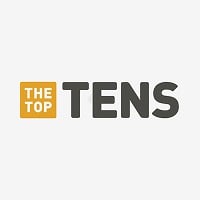 Sesame Street is a long-running American children's television series, produced by Sesame Workshop and created by Joan Ganz Cooney and Lloyd Morrisett.
Its overhated because of Elmo?
7
Sheriff Callie's Wild West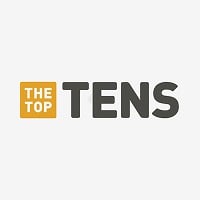 People don't hate this show, no one talks about it
8
Bob the Builder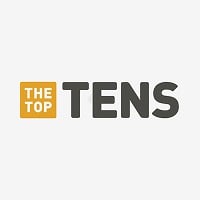 Bob the Builder is a British children's animated television show created by Keith Chapman. In the original series, Bob appears in a stop motion animated programme as a building contractor, specialising in masonry, along with his colleague Wendy, various neighbours and friends, and their gang of anthropomorphised ...read more.
9 Jungle Junction
10
Bear In the Big Blue House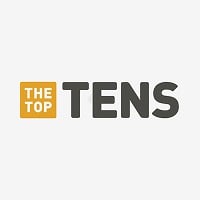 The Contenders
11
Super Why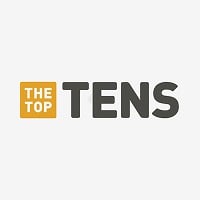 Super Why! or The Reading Adventures of Super Why! is an American-Canadian children's CGI animated show developed by Angela Santomero and Samantha Freeman Alpert. The series is produced by New York City-based Out of the Blue Enterprises and Toronto-based DHX Media through its Decode Entertainment division. ...read more.
Why does everyone hate this show? - Yankees2003
12
Caillou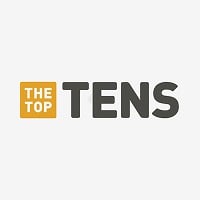 Caillou is a Canadian educational children's television series that was first shown on Télétoon and Teletoon, with its first episode airing on the former channel on September 15, 1997; the show later moved to Treehouse TV, with its final episode being shown on that channel on October 3, 2010. The ...read more.
Hated it since I was little - mlcassidy9
You wouldn't hate it if you looked at it right
Don't hate on it
13
Bubble Guppies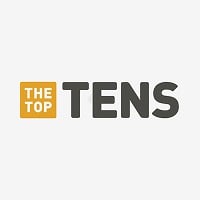 14
Dora the Explorer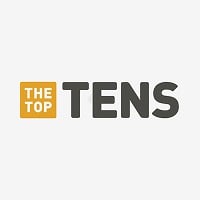 Dora the Explorer (2000 - 2019) is an American preschool educational animated TV series created by Chris Gifford, Valerie Walsh, and Eric Weiner in which Dora goes on adventures with her friend, a monkey named Boots.
Even more overhate there is going to be a live action movie this year with a teenage Dora.
It was not made for you!
Too overhated. It gets bashed on this site so much... - PeeledBanana
Do the little ones still watch it.
15
Max & Ruby
People hate it, and I never understand why! It's cute!
16
Shimmer and Shine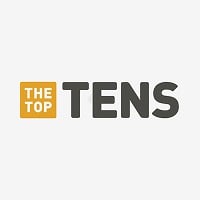 Shimmer and Shine is an American-Canadian animated children's television series created by Farnaz Esnaashari-Charmatz. It airs on Nickelodeon in the United States and on Treehouse in Canada. The series premiered on August 24, 2015. The show was based on an unreleased pilot from September 2013. ...read more.
For kids one of educational cartoons
17
Blue's Clues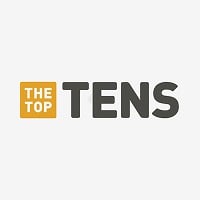 Blue's Clues is an American children's television series that premiered on Nickelodeon in 1996. Producers Angela Santomero, Todd Kessler, and Traci Paige Johnson combined concepts from child development and early-childhood education with innovative animation and production techniques that helped their ...read more.
This show isn't overhated or Thomas the Tank Engine.
18
Team Umizoomi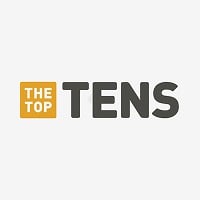 Team Umizoomi is an American computer-animated musical children's television series with an emphasis on preschool mathematical concepts, such as counting, sequences, shapes, patterns, measurements, and comparisons.
NO ICE CREAM! IT'S AN EMERGENCY!

Team Umizoomi haters in a nutshell - EpicJake
19
Pingu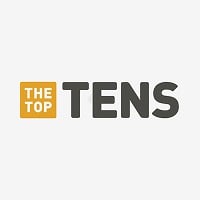 Pingu is the main character of the TV show of the same name and Pingu in the City. He was created by Swiss filmmaker Otmar Gutmann in 1986.
20
Thomas & Friends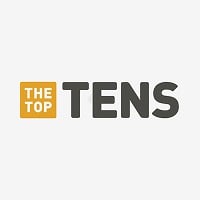 Thomas & Friends is a British children's television series. In the United Kingdom, it had its first broadcast on the ITV network in Great Britain in 1984.
No one hates this show I mean come on the original series in 1984 Ringo Starr was the storyteller.
Almost everyone loves this show even the people who hate Caillou, Barney and Dora the explorer
21
Teletubbies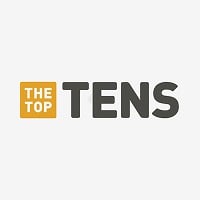 Teletubbies is a British pre-school children's television series created by Ragdoll Productions' Anne Wood CBE and Andrew Davenport, who wrote each of the show's 365 episodes. It is owned by Canadian Studio WildBrain, which is the largest independent Children's and Adolescent's Film Studio
Called alien-monkeys, demons, aliens. Actually they are astronauts. Its friendship, peace and happiness. The sun baby is not a god. Let the little ones use their imagination.
The only preschool show that scared me was Zzzap! Teletubbies were cute not scary. Young kids love bright colour.
I love Teletubbies, which isn't really much of a surprise. From what I've heard, the show developed a cult-audience under the form of teenagers who were surprised by how bizarre and weird this show was in their viewpoint. I guess that's where the hate comes from. Also, this show was only hated to further poke on Disney1994, which was pretty immature to be honest.

Or maybe pre-school shows are hated because, bandwagoning I guess... - CrimsonShark
22
My Friends Tigger & Pooh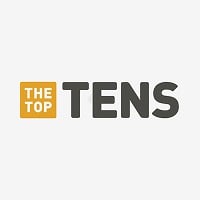 My Friends Tigger & Pooh is an American computer-animated children's television series inspired by A. A. Milne's Winnie-the-Pooh. It was the second Playhouse Disney series to feature Winnie the Pooh.
23 Oobi
24
Special Agent Oso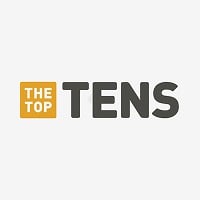 Special Agent Oso is an interactive American CGI-animated series for pre-school audiences series created by Ford Riley.
25
Mickey Mouse Clubhouse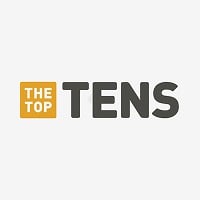 Mickey Mouse Clubhouse is an American computer-animated interactive children's television series which aired from May 5, 2006, to November 6, 2016. The series, Disney Television Animation's first computer animated series, is aimed at preschoolers.
Very overhated - Yankees2003
Agreed it gets too much hate
26 Wow! Wow! Wubbzy!
27
The Magic Roundabout
Maybe its overhated with the American movie Doogal.
Another retro French show that is too great to be restricted to young children that needs to be on this list for its three-dimensional animation and positive morals is Babar. It is so much better than many of these pre-school shows on this list. Believe it or not, Sofia the First is actually a cult from people such as AniMat, PhantomStrider and so forth.
28
Peppa Pig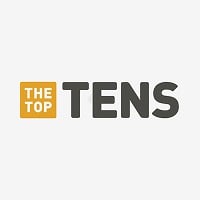 Peppa Pig is a British preschool animated television series directed and produced by Astley Baker Davies in association with Entertainment One, which originally aired on 31 May 2004. It went on a hiatus for just over two years before re-premiering on 14 February 2015.
Very annoying everything in there even no magic not realistic
It shouldn't be overhated it's so made for pre-schoolers I mean look at the animation the main character Peppa looks like something a pre-schooler would draw.
29
PJ Masks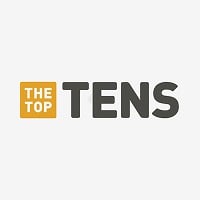 PJ Masks is an animated children's television series produced by Entertainment One, Frog Box, and TeamTO.
Nice show
30
Sid The Science Kid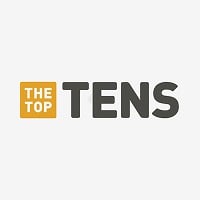 Sid the Science Kid is an American half-hour CGI animated series that aired on PBS Kids from September 1, 2008 to March 25, 2013, with a total of 68 half-hour episodes produced over two seasons. The computer generated show is produced by The Jim Henson Company and then-PBS member KCET in Los Angeles, ...read more.
31
Tots TV
This show was cute, like Rosie and Jim. Wouldn't you love to live in a cottage like theirs? except its derelict now, well it finished in 1998. But why did Tilly speak in Spanish in America? Why did they bother airing it in America if they would change her speaking French to Spanish. Sorry this was the show I wanted to learn French from when I was three years old.
32
Babar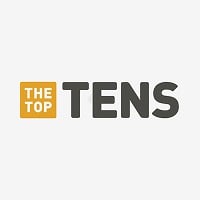 Babar is a Canadian/French animated fantasy television series produced in Canada by Nelvana Limited and The Clifford Ross Company.
33 Tweenies
34
Jake and the Never Land Pirates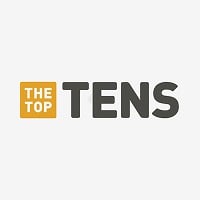 Jake and the Never Land Pirates is an Annie Award-winning musical and interactive American children's animated television series shown on Disney Junior.
35
Go, Diego, Go!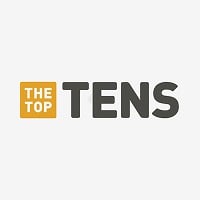 Go, Diego, Go! is an American animated educational interactive children's television program that originally aired on the Nickelodeon children's cable network in the United States and produced by Nickelodeon Animation Studio .
36 Ni Hao, Kai-Lan
37
The Backyardigans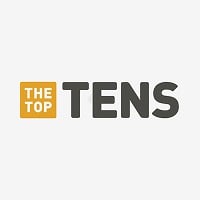 The Backyardigans is a Canadian–American CGI-animated musical TV series created by Janice Burgess, It is a co-production of animation studio Nelvana and Nickelodeon Animation Studios.
38 Tree Fu Tom
39
Strawberry Shortcake's Berry Bitty Adventures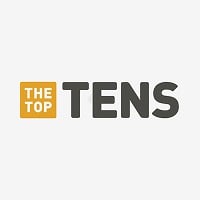 Strawberry Shortcake's Berry Bitty Adventures is an American/French/Canadian CGI animated television series based on the Strawberry Shortcake franchise, created by Chris Nee.
Its harmless and cute
40
Postman Pat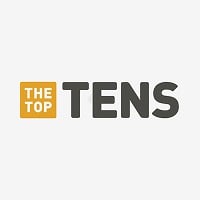 41
Fireman Sam
They wanted Firefighter Sam.
I bet they really want Firefighter Samantha.
Peppa Pig was also with episode The Fire Engine.. oh no not firemen.

Not Thomas the Tank Engine, that was labelled sexist in series four (1994-1995) and motor car Caroline, Nancy and the Refreshment Lady from the original Railway Series books came to series four.

LOL
Extreme feminists you should not be offended by the word Fireman.
You give feminism a disgusting name.
42 Bill and Ben
43 Andy Pandy
44
Ready Jet Go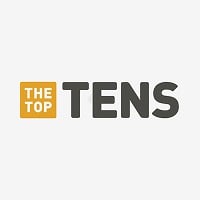 Ready Jet Go! is a CGI animated television series created by Craig Bartlett which premiered in the United States as part of the PBS Kids block on February 15, 2016 . The series is produced by Wind Dancer Films and Snee Oosh, Inc. in cooperation with NASA's Jet Propulsion Laboratory. The show is aimed ...read more.
45 Rosie and Jim
46 Waybuloo
47 Snow & Stella
48 Bo on the Go
49 Pororo the Little Penguin
50 Robocar Poli
PSearch List