Top 10 Sexiest Women in the Philippines
The Top Ten
1
Angel Locsin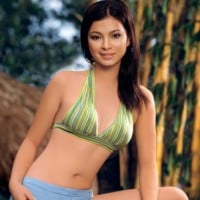 Angel Locsin is a Filipina television and film actress, commercial model, film producer and fashion designer.
A perfect Angel of the Philippines! The sexiest body, the sexiest face, and the sexiest HEART. The Philippines deserves to have a REAL ROLE MODEL who is not only sexy outside but also has the HEART to share her love to people especially in time of need without any media coverage. Someone who's posting on Instagram, Facebook and other social media sites NOT ONLY her sexy photos but also posting to ENCOURAGE and INSPIRE people to save and help others who are in desperate needs. She is truly THE SEXIEST PINAY with an incredibly sexy heart!
Angel Locsin deserves the number one spot of the Philippines' Sexiest Woman. A very flexible actress who can do and act any role. She is very beautiful, and sexy. She is the 'Angel of all Stars'... The category maybe to be crowned as the sexiest woman is not only having a beautiful physical outlook but also in inside beauty. See Angel, she has that beauty inside and out... Gogogogo Idol... Angel Locsin
Angel is sexy inside and out. She deserves the title "Philippines sexiest woman" more than anybody else. If I were given the chance to vote a billion times, I would vote for her only over and over again. Why? Well, it needs no more questions and further arguments. Everyone knows about it. Just look at her and you will know. She has everything what a sexiest woman should have.
Angel Locsin is sexy without being so conscious to be so thin, and for me hat's confidence, sexiness is not just being slim but being fit mentally and physically. Angel projects so much confidence that helps women to believe in themselves without pressure of being bony. A beautiful woman inside & out.
2
Marian Rivera

Marian Rivera Gracia-Dantes, known professionally as Marian Rivera, is a Spanish Filipino commercial model and actress, best known for her roles in Marimar, Dyesebel, Amaya, and Temptation of Wife.
No doubt about it, she's sexy and she knows it.. The queen of prime time.. An actress with flawless skin, every angle of the camera she is pretty.. With and without make up, she's beautiful.. Sexy physically and sexy in everything she does.. The true icon of sexy and beautiful women.. Well love by many so haters are jealous of her popularity.. They can never put good person down... The more they wrote bad things about her, the more, her fans adored her.. She spread love and good vibes to everybody..
Marian rivera possessed the MOST BEAUTIFUL FACE IN PHILIPPINE SHOWBIZ INDUSTRY there's no doubt about that.. Her beauty is incomparable, very much international.. Even angel locsin could testify to that I doubt if she could say she's way more beautiful than our marian rivera. Toni gonzaga looks like Philippine monkey I don't know why shes even on the list. My goodness if other country will see her on this list I'm sure they will say is that the kind of beauty filipinos appreciates hahahahah
I really love Marian not only me but almost all children like her. She has a big heart especially to the sick children who always requesting for her to visit them from the hospital. And Marian is very loyal to her network where she is working unlike other stars being offered a big amount of money they leave the network who give them a break to became a star. And no doubt Marian is really pretty and sexiest among other stars.
Marian Rivera is one person I often ran out of adjectives in a dictionary to describe her. She's every good traits packaged in one body.Aside being the most beautiful actress pinoy ever produced, she's super talented. She pull crowd wherever she goes. People are easily drown to her because of her lively personality. She will forever remain the sexiest, most beautiful, talented, stunning, gorgeous filipina celebrity of her generation no one else
3
Anne Curtis

Anne Ojales Curtis-Smith, also known as Anne Curtis-Smith or simply Anne Curtis, is a Filipina-Australian actress, television host, recording artist, and VJ in the Philippines.
Simple words to describe why she deserve to be the Philippines Sexiest Woman. As of now, "ANNE CURTIS is the Philippines SUPERSTAR based from E! News Asia where she will have a special documentary and the FIRST and ONLY filipina actress to be featured. She is also the "FIRST filipina actress to endorsed a well-known & expensive shampoo product that also endorses the likes of J.Lo, Beyonce, Penelope Cruz, etc., which is L'Oreal". She is also the "FIRST filipina actress to reach 1 million followers on twitter and now it reached 5 MILLION FOLLOWERS and still counting". She is also the "FIRST filipina actress who is a non-singer but end to be successful one by having a Blockbuster Concert locally and internationally. With so many first to mention. ANNE CURTIS deserves to be the "NO. 1 Sexiest Woman in the Philippines" because aside from what I just said she also have the heart of an angel who cares for the poor and help people in need and act as a role model to the youth and she has the ...more
To be sure, Anne Curtis is a class act with the charm of the "girl next door".

She is a good heart babe that makes me wish I had a lifetime supply of vaseline. Would that I was rich enough to walk in the circles that she does so that I might actually be able to shake her hand (after I wash off the Vaseline first of course) and offer her my true respects. I wish more actresses had her quality of good nature and not be the skanky overrated narcissistic hack that most are. Compliments to Anne Curtis for resurrecting a measure of class and heart that the late great Audrey Hepburn exuded so well.
The Philippine's sexiest woman is known as the Philippine's sweetheart, the beloved and the famous actress. She's no other than the gorgeous Anne Curtis-Smith!
She has a sexy body, pretty face and an attitude that fits everyone's mood. She can easily capture a man's heart and she does it effortless and perfectly.
4
Toni Gonzaga

Celestine Cruz Gonzaga-Soriano, better known as Toni Gonzaga, is a Filipino singer, television host, actress and comedian.
Toni is the super sexiest girl for me in the Philippines since she is very attractive. Very witty and cunning. She is the best host ever and also a great singer.
Yes! Toni Gonzaga is one of the sexiest women here in PH. She is conservative I like her legs also.
She is very talented and has a very good attitude
She has a perfect and has a sizzling sexy body.
5
Maja Salvador
Maja is the beautiful for me cause she's so nice, humble and beautiful

She's the one for me cause she's one of my idol...
She is sexy not only in physical aspect but the way she carry her situation right now!
Beauty + humility = Maja Salvador that's the real essence of being sexy
Maja is good looking lady... Simple and beautiful... She's my idol..
6
Sarah Geronimo

Sarah Asher Tua Geronimo aka Sarah Geronimo or Sarah G. is a world class and multi-talented Filipino singer, actress, dancer, record producer, model, host, coach/judge, commercial/product endorser and tv personality . She can also draw and plays the piano. Sarah is popularly known as the one and only ...read more.
Very sexy and gorgeous, I like sarah because she is so humble and... SARAH GERONIMO is a great and she is a one of a example of a beautiful model... I love you sarah you're the number one all the time.
Sarah Geronimo is the best among the best.. She so beautiful and nice person... No one like Sarah G. A humble and thoughtful person and
Down to earth...
. She possessed the beauty, charm and most of all the attitude that she has.. Which captured the heart of every filipinos!
Sarah is so sexy! All guys are crazy about her. simplicity is beauty right! A person can be sexy without taking her clothes off...
7
Cristine Reyes

Ara Marie Cristine Reyes is a Filipina actress. She became a contestant of GMA's reality TV program, StarStruck.
Cristine you're the best sexy all of theme your cute, beautiful and you deserve the number one in vote, list... Cristine... I love you
She is very sexy I would request to post more sexy pictures of her
Perfect: ) love much her body and face..
8
Kim Chiu
Even though your last it's okay. It's okay cause you already took what they have now. Don't worry maybe your next again I love you kimmy
She has a sexy body and we can't deny it. Thanks to her daily session in the gym, she already has a proportionate body figure.
For me you r the sexiest woman in the Philippines. That okay I will vote next year so you are in the number 1 in the online voting. GO
KIMERALD
That is okay kim. You will be the sexiest woman in my eyes.
9
Bea Alonzo
She is is my bet because of everything about her. She's real. No pretentions. Hindi ma mediang tao. She helps secretly. That makes her beautiful not just outside but also inside. The 2 time box office queen. The household name Basha. SHE'S THE ONE!
Shes the sexiest for me..inside and out
A very good, award winning and box office actress in her generation,..
She deserves to be at the top.. And a very humble person, a beautiful and loving daughter and sister.
No doubt she on top of them all. Bea is the brightest and biggest stars of the young generations
Because she's not just sexy and voluptuous but also have a brain and talents
10
Kristine Hermosa
Kristine Hermosa she is still pretty and sexy!
The Contenders
11
Iya Villaña
She is beautiful and sexy..
12
Sam Pinto

I like your sexy pictures please most more
13
Karylle Padilla
Karylle is so sexy in her own ways...
Karylle is beautiful inside and out.
..Ana Karylle is beautiful
K is a natural beauty...Simple..but when she wear a gorgeous dress youll b amazed and wow..kya she called vice as Bb. KURBA..
14 Jessie Mendiola
15
Katrina Halili

Katrina Halili is a Filipina actress, commercial model and music producer. She made her screen debut via StarStruck, but became popular until playing the antagonist roles in Darna, Majika, MariMar and Destiny Rose and becoming the protagonist in One Night Only, Gagambino and Magdusa Ka.
What happen to this survey. Toni gonzaga and sarah geronimo are the top 2?! You got to be kidding me, katrina halili should be in number 1
Katrina halili is the sexiest for me from all your cathegories., except if she will appear in 'MARIMAR',. I hate her there..
I like her very much.. She's really hot... I like the way she acts, especially in marimar...
16
Judy Ann Santos
I think she really did well when it comes to imoprovment...from being chubby to fitrum model
She deserves to win! :D
Judy ann of course is definitely the sexeist woman I think because she's a mother and yet mentain a good body figure, and she can ware any kind of dresses, gown but suits her
a true sexiness! working out hard for a slimmer and sexier body!
17
Jennelyn Mercado
Hot mama.. And she win as hottest actress last year...
And have a beautiful face... Very prety in person...
I like your sexy post please post more pictures with more sexier
Sexy, beautiful and most especially talented
Wrong spelling it should be JENNYLYN she's so pretty and NICE
18
Lucy Torres
If she poses in a men's magazine, that will be a best-seller
For me, she's the most sexiest mom in the Philippines
Beautiful face, flawless skin, luscious legs..
So sexy, so hot, so luscious
19
Ehra Madrigal
She is the sexiest, her body is so hot, balance between chest and bottom, her voice is so cute, for me much more cute than angel locsin, and her smile is really a CANDY for me
20
Erich Gonzales
She has a good heart, she is beautiful like a barbie,
And she deserve to be the sexiest woman.. I love her body...
Erich definitely gorgeous and sexy all the way!
She is talented actress.I love the way she act and a versatile actress.
Very hot and sweaty
21 Michelle Madrigal
22 Angelica Panganiban
23 Regine Angeles
24
Rica Peralejo
rica youre so pretty and talented.
25 Dionne Monsanto
PSearch List