Top 10 Most Politically Incorrect Bands
The Top Ten
Anal C***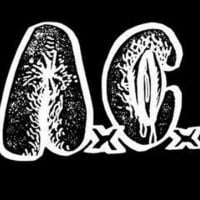 Anal C*** was an American grindcore band founded by vocalist Seth Putnam in 1988 in Newton, Massachusetts. The band is known for their highly offensive lyrics which included themes of misogyny, homophobia, racism, Nazism, antisemitism, and schadenfreude (ridicule of the unfortunate). Their music has ...read more.
By far. "Ha ha holocaust", "You were to ugly to rape so I beat you up", "If you hate the Village People, you're gay" - JoLeKosovo
GG Allin

Kevin Michael "GG" Allin (born Jesus Christ Allin; 1956-1993) was an American singer, songwriter and record producer, who performed and recorded with many groups during his career. He was best known for his graphic live performances which included self-mutilation, parading around the stage naked, fighting ...read more.
Skrewdriver
Absurd

Absurd is a German pagan black metal band, and has been classified as a "right-wing extremist" group by the Thuringian Landesbehörde für Verfassungsschutz.
Kill Baby Kill
RaHoWa
Skullhead
Warfare 88
No Remorse
The Macc Lads
The Contenders
The Mentors

The Mentors are an American heavy metal band, formed in 1976, noted for their deliberately shock rock lyrics.
Best band ever.
Blue Eyed Devils
Mayhem

Mayhem is a Norwegian black metal band formed in 1984 in Oslo, regarded as one of the pioneers of the Norwegian black metal scene. The band is also known for the infamous events surrounding them including the 1991 suicide of vocalist Dead (in which former guitarist Euronymous took pictures of Dead's ...read more.
Burzum

Burzum is an influential black metal solo project of Norwegian musician and writer Varg Vikernes. Burzum came to prominence at the beginning of the Norwegian Black Metal scene in the early 1990s. Vikernes was imprisoned for 21 years for the murder of Mayhem guitarist Euronymous, and charges of church ...read more.
Graveland

Nokturnal Mortum

Deicide

Deicide is an American death metal band formed in 1987 by bassist and vocalist Glen Benton and drummer Steve Asheim. They are known for their blasphemous and satanic lyrics which have resulted in bans, lawsuits and criticisms from religious groups and the public. Frontman Glen Benton is also known for ...read more.
GWAR

Gwar, often styled as GWAR, is an American heavy metal band formed in Richmond, Virginia, United States, in 1984, composed of and operated by a frequently rotating line-up of musicians, artists and filmmakers collectively known as Slave Pit Inc.
Gorgoroth

Gorgoroth is a Norwegian black metal band based in Bergen. Formed in 1992 by Infernus, the band is named after the dead plateau of evil and darkness in the land of Mordor (a fictional location in J.R.R. Tolkien's The Lord of the Rings).
BAdd New Item