Top 10 Best Punk Rock Bassists
The Top Ten
1
Dee Dee Ramone (The Ramones)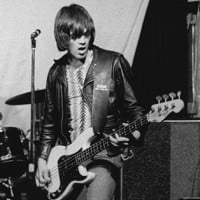 Douglas Glenn Colvin, known professionally as Dee Dee Ramone, was a German-American musician, singer and songwriter best known as founding member, songwriter, bassist and occasional lead vocalist for punk rock band the Ramones.
Dee Dee is better than Mike. Because his bass riff/lines is a good match with aggressive fast paced riffs. While Mike usually played some bass riffs without other instruments in the back and became popular. Lots of people think Mike is amazing because they could hear his bass riffs. While some good bassist's bass sounds get mixed with drums beats and guitar riffs. People sometimes miss that.
His energy and charisma is just outstanding. He could downstroke a whole show with barely any breaks. He got kinda weird towards the end of The Ramones, but the first three albums he really showed how important bass was to punk.
He is the fastest and most energetic bassist that punk rock has ever seen. Sid Vicious is more of an icon than a bass player, which he was not. Glen Matlock gets my second vote.
2
Mike Dirnt (Green Day)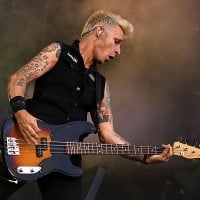 Michael Ryan Pritchard, known professionally as Mike Dirnt, is an American musician best known for being the co-founder, bassist, backing and occasional lead vocalist of the American punk rock band Green Day.
He gets a lot of hate for Green Day not being "real" punk, but Mike Dirnt is an outstanding bassist, you cannot deny that. Longview, Welcome to Paradise, She, and Basketcase, are really awesome baselines that drive the whole song.
Just listen to any given song off of Insomniac. That should convince any living soul that Mike is the best of all time!
You can hear Mike's bass throughout every Green Day song the entire time. It sounds like a beautiful thunder.
3
Sid Vicious (Sex Pistols)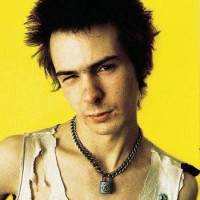 John Beverly, born John Simon Ritchie, later named Sid Vicious, was an English musician, most famous as the bass guitarist of the influential punk rock band the Sex Pistols, and notorious for his arrest for the alleged murder of his girlfriend, Nancy Spungen.
He's a terrible bass player, but he is truly iconic and deserves to be on this list nonetheless. He wasn't a musician before the Sex Pistols, and he was so drugged out it was a miracle he could even see the frets. He was a true punk.
So out of his mind
4
Paul Simonon (The Clash)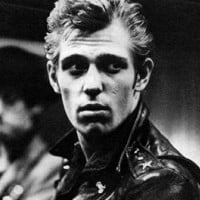 Paul Gustave Simonon is an English musician and artist best known as the bassist for the punk rock band The Clash.
He is way better than many people think. In my opinion, he is the most underrated bassist ever, in all genres of music. Guns of Brixton, London Calling, Magnificent Seven, Rock the Casbah, Jimmy Jazz, Rudie Can't Fail, Lost in the Supermarket, This Is Radio Clash, and Straight to Hell all have epic baselines.
The guy just had great bass lines...London Calling, Magnificent Seven, Radio Clash, Safe European Home.
Interesting thing, when he joined the Clash he couldn't play bass, but practised constantly and is an awesome bassist
5
Mike Watt (Minutemen)
Can't believe he's not on the list. He is undoubtedly a top ten punk bassist, if not the best.
6
JJ Burnel (The Stranglers)
The greatest bassist of the original punk era. His melodic, lead style of playing is the driving force behind so many great songs. His growling bass sound, along with Hugh Cornwell's jagged guitar riffs and Dave Greenfield's Doors-esque keyboards, gave The Stranglers an melodic aggressiveness unmatched by any other band. And he is also the toughest guy in rock.
The coolest bassist on the world. Quality, originality and style. Long live the men in black!
Very few of the others here even come close! The coolest, the best, the punkest!
7
Glen Matlock (The Sex Pistols)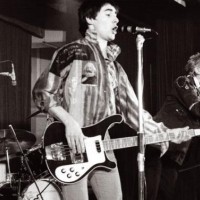 Glen Matlock is an English musician best known for being the bass guitarist in the original line-up of the punk rock band the Sex Pistols.
He was a better bassist than people realize, and much better the Sid Vicious. He may not be the most technical bassist, but he held down the low end exceptionally well.
Underrated team player. Heavily contributed to the band only to be fired. Sad
8
Matthew Freeman (Rancid)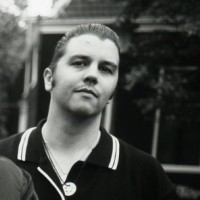 Matt's number 1. Mike Dirnt has had some memorable ass basslines but Matt's solos and walking lines are just superior. Plus Green Day's only punk album was their very first, and maybe Kerplunk.
This list is dumb. Anyone who says any of these chumps are better then Matt Freeman obviously don't get it.
I don't know why so many not punk bassists are on this list. Freeman is easily the best.
9 Steve Soto (Adolescents)
10
Dave Alexander (The Stooges)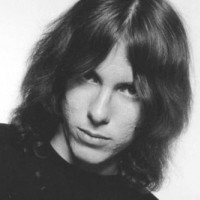 The Contenders
11
Klaus Flouride (Dead Kennedys)
His basslines truly made DK's sound, they add so much depth to the sound. He delivered fantastic, clean basswork that was always on time and fit the context of the song.
Uh...hello? The bass lines he came up with hold the songs together.
12 Zander Schloss (Circle Jerks, the Weirdos)
13
Jerry Only (Misfits)
This guy is awesome! His bass is epic, and his image is cemented in punk. Misfits are the face of horror punk. He wasn't the most proficient bassist, but he did more than what was asked for him.
14
Paul Gray (The Damned & Eddie & The Hot Rods)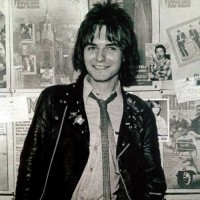 15
Mark Hoppus (Blink 182)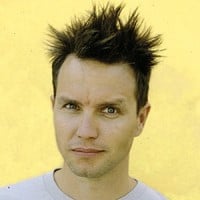 Mark Allan Hoppus is an American musician, singer, songwriter, record producer, and television personality best known as the bassist and co-lead vocalist for the pop punk band Blink-182. Born in Ridgecrest, California, Hoppus spent his childhood moving back and forth between his mother and father's houses, as they divorced when he was in third grade.
blink-182 may be "pop" punk, but Mark is a excellent bassist. He is one of the only people on this list that was the lead vocalist, bassist, and songwriter, and he did it all very well. He doesn't really have any basslines that stand out from the mix, but he did his job by holding down the low end. Why ask for more?
He's very talented and has a great voice. If Mike Dirnt is #2 then Mark deserves to be higher. He's responsible for a lot of blink-182's hits as well
He should be first. Mike Dirnt is second, how?
16 Grant Matthews (Rudimentary Peni)
17 Darryl Jenifer (Bad Brains)
18
Karl Alvarez (Descendents, All)
Alvarez has always been under appreciated, he was great with the Descendents & was even more phenomenal in ALL!
How is Karl not number 1?!?! He's a phenomenal bass player with melodic and walking basslines.
He's top 3 what the heck.
19 Bruce Moreland (The Weirdos)
20 Chuck Dukowski (Black Flag)
21
Jason McCaslin (Sum 41)
McCaslin should be before Hoppus I believe. Personally, my absolute favorite band is Blink 182, so I love every member. However, Mark plays very similar bass lines in the majority of his songs. Most of his songs only consist of a bunch of grouped eighth notes and only support the guitar. Jason, on the other hand, plays at a very much faster pace, and he also incorporates the melody in some songs. A perfect example is the post chorus for Heart Attack. Sum 41 is my second favorite band, so my opinion may be a little biased.
22
Greg Kriesel (The Offspring)
His bassline on "Why Don't You Get A Job" is one of my favorites ever. All around good player, although he doesn't get much recognition.
23
Chris Barker (Anti Flag)
He's the best punk rock bass player of all time. His basslines are amazing and hard to play.
24
Joe Principe (Rise Against)
Great bassist, really supports the guitars, great bass tone as well
25 C. J. Ramone (The Ramones)
PSearch List