Best Hip-Hop Record Labels
The Top Ten
1
Shady Records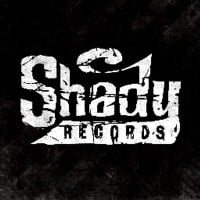 Co-owned by Eminem since 1999, this record label found the success of D-12, Obie Trice, 50 Cent, Yelawolf, Westside Boogie, Westside Gunn, Conway the Machine, and now Eminem is helping develop Grip's career and success. He's also got Royce da 5'9" for Bad Meets Evil and Slaughterhouse. Eminem finds and signs high quality underground artists whose work and rapping is interesting. Eminem wants to work with others, he's not greedy like some record labels seems.
Shady Records is an American record label founded in 1999 by rapper Eminem and his manager Paul Rosenberg after the highly successful release of Eminem's debut album.
They guys always best and will be best. No more words to say because they don't care about us.

SHADY Records with Aftermath Dope.
Founded by Eminem & his manager Paul Rosenberg in 1999.2000-2006 was the best era of the company as they took the industry by storm with Eminem, D12, 50 Cent, Obie Trice, Ca$his, Stat Quo and Bobby CreekwaterThey came back to the game with Shady 2.0 which includes new signees. The current acts are Eminem, D12, Bad Meets Evil, Slaughterhouse, Yelawolf.
Was founded by Eminem and Paul Rosenberg in 1999 and has produced a lot of music in partnership with aftermath. So along with the Aftermath artists they also have Slaughterhouse, Yelawolf, Bad Meets Evil and Obie Trice.
2
Aftermath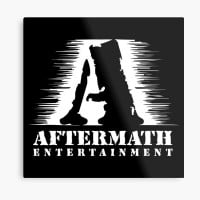 Founded by Dr. Dre after he left Death Row Records in March 1996. While he released The Aftermath compilation and The Firm's album (a supergroup consisting of AZ, Nas, and Foxy Brown). Death Row was still superior until when Eminem got signed in 1998, and released his SSLP the following year, which saved the label from near bankruptcy. 2001 and The Marshall Mathers LP was released after that, and were huge successes but caused controversy. Then goes on to 50 Cent, The Game, Busta Rhymes (yes he was in the label), Kendrick Lamar, Anderson .Paak, and Silk Sonic (Paak & Bruno Mars). It still is and will always be the strongest rap label on the gang.
The Aftermath studios were founded by legened Dr. Dre in 1996. The artists include Dr. Dre, Eminem, 50 Cent, Kendrick Lamar and others. Former artists were Busta Rhymes, The Game, Stat Quo. This is a classic and Dre is a great producer
Being a big Eminem fan I would still consider aftermath greater than shady records on the basis of the talent found by aftermath label including greats like shady,50 cent,Kendrick,trice and list just continues.
While Shady Records is obviously great, without Aftermath Shady Records simply could not have been created. So, Aftermath pulls ahead with a SLIGHT edge.
3
Death Row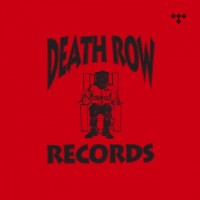 This marked Dr. Dre's departure from N.W.A. and Ruthless in 1991. It was also founded by Suge Knight, starting with "Deep Cover." Dr. Dre found artists like Snoop Dogg, Daz, Kurupt, Jewell, Lady of Rage, Nate Dogg, and RBX (who left early) in its beginning. The Chronic was released with almost all tracks featuring verses from other Death Row artists. It was a hit that changed West Coast hip hop and introduced G-Funk. Then came Doggystyle (even bigger than The Chronic), Above the Rim, Murder Was the Case, and Dogg Food. Three of them were number ones. But when 2Pac had some success but was still in jail, Knight bailed him out to join Death Row, with "California Love" meant for "Dre's second album." However, he left because of how violent Suge and the East Coast rival were at the time, and to also find Aftermath. In February, All Eyez on Me was released, and it was Death Row's biggest success, making 2Pac their biggest star above Snoop Dogg. Until things ...more
This was so hard! It was between definitely Jam, Death Row, Top Dawg Entertanment (TDE), Bad Boy and Aftermath. But Death Row without a doubt had to be one of the best. With 2Pac, Dr. Dre, Snoop Dogg, Dogg Pound with Kurupt and Daz. You have Nate Dogg and Warren G reppin' 213. This label might as well own all the classic albums: All Eyez on Me by 2Pac (1996), Doggystyle by Snoop (1993) and Don Killuminati: 7 day theory by 2Pac (1996). And obviously the best album: The Chronic by Dr. Dre (1992). This created the West Coast G-Funk sound that everyone knows and loves as well as having hard rap from the likes of Hit 'em Up.

Shady Records did not have the same impact as Death Row, and is sort of just got Eminem and 50 Cent and D12. As much as TDE is the future with good kidd, M.A.A.D City and artists like Kendrick Lamar, ScHoolboy Q and AB-Soul, it still needs to fully develop. Bad Boy had Biggie and Puff, and Junior Mafia.

Aftermath and definitely Jam were certainly the two ...more
Many hip hop heads will always mention Death Row when talking about greatest hip hop labels for the simple reason that this label has talented, great and classic yet unique artists.
It was founded in 1991 by the famous Suge Knight jr. The record sold over 50 million albums worldwithe. Albums such as the Chronic, Doggystyle, all Eyez on me where amazing. Artists included Dr. Dre, Snoop Dogg, Tupac, The Dogg Pound, Daz, Mc Hammer and Nate Dogg. West Coast BABY
4
Strange Music
An independant label that became a juggernaut capable of standing toe to toe with any label out. Talented artist, loyal fan base, a reach across the world. No other desrves the place of number one like Strange music.
Strange Music Inc. is the upcoming new gen for the hip hop legacy, they are going to take over and if people don't realise now they will soon Big Up Strange!
Definitely deserve top 2 with shady. Talent wise, no one can compete. Every artist on there would destroy any other labels. Besides em of course haha
Strange music has to be one of my favorite labels just for my favorite rapper tech n9ne!
5
Def Jam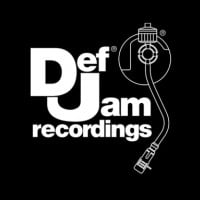 Def Jam started in 1984 with LL Cool J and The Beastie Boys. Then there came Public Enemy, Slick Rick, EPMD, Redman, Onyx, Warren G, Method Man, Jay-Z, DMX, Ja Rule, Ludacris, Kanye West, Rihanna, Nas, Big Sean, Frank Ocean, and Logic, making the label more great as it is today. Just makes it sound like it's the biggest rap label, because look at all these artists and how they achieved.
This was the 1st indie rap label with major distribution contract founded by Russell simmons and rick rubin
Check out the movie Krush groove to fund out the history of this label the first artist they signed was LLcool j he was 16 or 17,first group was the beastie boys.
This label includes some of the greats like Nas, Beastie Boys, DMX, Ja Rule, Jay-Z, LL Cool J, Public Enemy along with modern day definitely Jam people like Kanye West, Pusha T, Rick Ross and Young Jeezy. This is clearly one of the biggest and the best
Two of my favorite artists, Logic and J. Cole are signed here and I love what they have been doing at Def Jam.
6
Top Dawg Entertainment
Top Dawg is a record label which nurtures young talent- if you're looking for some fresh artists with an old school feel to their music; beats, lyrics and flow, Top Dawg is your go to. With Kendrick Lamar being the face of this label, how could it not ooze talent? Up and coming artists include SZA, paving the way for alternarive RnB with her soulful voice, incorporating funk, soul & hip hop influences in her music... an irresistable meddley. Other artists include the critically acclaimed Isaiah Rashad, who draws inspiration from some of hip hops greatest, namely Jay Z, Scarface, Outkast.
The group only becomes more complex as time goes on. New members like Isaiah Rashad and SZA are up and coming, while Kendrick, Q, Jay Rock, and Ab-Soul are successful and doing their best work.
Kendrick Lamar now resides here, along with fellow Black Hippy members Jay Rock, Ab-Soul and Schoolboy Q, as well as up-and-comers Isaiah Rashad and SZA.
Soon to be number 1.All great rappers come from this label.
7
Cash Money
Okay so I'm not a big fan of these "rappers" but I admit this company is succesful. The top artists in this group are Lil Wayne, Drake, Hot Boyz, and B.G.
People keep saying they screwed hip hop up but they don't look at the good rappers they brought up to fame. they should just shut up and enjoy whats good while it lasts
Screwed hip hop up. Discouraged people from being inspired by Kendrick and encouraged people to copy Future
Redefined rap to give us what we have now. Most directly influential label as of 2015.
8
Bad Boy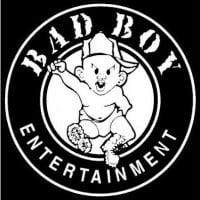 Unlike Death Row, Bad Boy is still going strong even after Biggie's death. Had Biggie, Puff Daddy, Faith Evans, Total, 112, Mase, The LOX, and Black Rob at first, to having MGK and French Montana, even
Notorious B.I. G, Puff Daddy and the Family are all legends in the making, this was truly a great label.
Iconic and classic record label that will forever be remembered
9
Roc Nation
This is the early Jay-z stuff before he went off to definitely Jam. Along with Jay-z there was Kareem Burke and Dame
New but definitely on the rise. Has a lot of potential.
10
GOOD Music
Kanye West is up there with Dre, DMX, and Pac. Kanye is one of if not is the greatest of all time
Incredible albums done through this corporation.
Da best right now
Needs to go up.
The Contenders
11
Ruff Ryders
New York hip-hop in late 90's. Founded by Dean brothers. The rappers include DMX, The L.O.X., Swizz Beatz. However this label has died down recently and many rappers have moved on to other places.
DMX, LOX, Swizz Beats, Jadakiss, Eve,... Can you find a better combination of awesome rappers
D to the M to the X
12
Dreamville
Creates a lot of classics in my opinion. Dreamville has a pretty diverse background of people so far, and plus they're also an organization that gives back to the community of Fayetville, NC
J. Cole is leading up and coming artists like Bas, Omen, and Cozz. If you want to know what this record is about listen to Revenge of the Dreamers
J Cole is changing the world because he is making it have climate change.
They have some of the best young talents in the game. If you're still sleeping on JID and Earthgang, you're missing out.
13
Funk Volume
I mean I think it would have been the best in a couple years but now that Hopsin left there is no future.
With many talented and recognized artists, Funk Volume creates very good music. FV til I die (Hopsin's Song)
Strange music, top dawg, and funk volume are the top 3 independent hip hop record labels at the moment
Give it time... You'll see.
14
Loud Records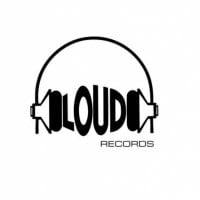 15
Ruthless Records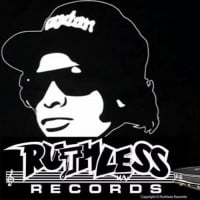 1st westcoast indie gansta rap label this is where dr dre got his start here producing records founded by the late great Easy E.
Eazy E greatest rapper of all time!
Eazy, dre, cube, yella, ren, they were all amazing and made amazing music and changed music forever they made a huge impact on gangsta rap
Number one in my opinion
16
Maybach Music Group
Wale is unlike other rappers he is a rapper with a unique flow and lyrics that excercise the insiginificance of material things like money.
Better than death row
Best rap Label ever
The best is on this
17
OVO Sound
This record label is found by one of the greatest rappers at the moment by drake. These rappers have a rhythm rapping style for all the ladies out there.
Ovo is gonna be at the top soon, just wait for the takeover. Toronto forever!
It has drake I mean come on now he's about to be the new face of hop hop.
OVO till the day I die.
18
Interscope Records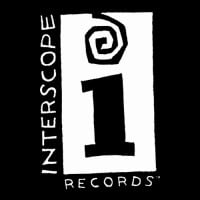 A great pick for hip hop artists to sign to, and gives you much creative freedom. Look at these artists and how they achieved.
Best record label of all times...plus my son Alex Smith works there searching out new artists and social media stuff.
This is the parent of all your favourite imprint labels and it funded and promoted projects by Dr. Dre, Eminem, Kendrick, 50, Schoolboy Q, Tupac, Snoop, The Game, Will.I.am, Tory Lanez, MGK, Cozz, Aloe Blacc, Pharrell, J. Cole, Busta, Jay Rock, etc. etc.
How come this ain't in the top 10?
Are people growin deaf? This label is legendary!
19
Young Money Entertainment
Trash label invited nicki!
Best label ever
Should be top 2.
20
Cold Chillin'
Responsible for some of the golden years of rap in the late 80's. Albums were by classics like Big Daddy Kane, Biz Markie, Kool G. Rap, and MC Shan. Company folded however in 98'
21
Suave House
Tony Draper created the label in the 90's. Memphis duo, 8Ball and MJG were signed in 1990. Other rappers include Tela, South Circle and Crime boss. However in early 2000's 8Ball and MJG left the label, the label hasn't received the same success.
22
Stones Throw Records
Absolutely amazing record label holding some of the greats including Madlib, J Dilla, and MF DOOM.
23
Visionary Music Group
Though Visonary does not have many artist signed to it, I guarantee that the artist already signed, will be known as the greatest of their time. Mark my words.
Logic got his start here, signed with definitely jam and is gonna be one of the top rappers in a year or two
24 Majik Ninja Entertainment
25
Taylor Gang Records
Great Record Label with some of the Best rappers of our generation.
Best stoner record label
PSearch List