Top 10 Best Trap Rappers of All Time
Trap music is associated with shouter drug lords who sell records and dope. These are the very best rappers within the genre.

The Top Ten

1 Gucci Mane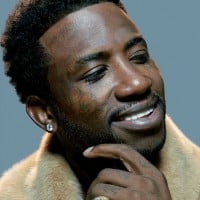 Radric Delantic Davis, known professionally as Gucci Mane, is an American rapper who has released 12 studio albums and over 70 mixtapes. In 2007, he founded his own label, 1017 Records. He helped to pioneer the hip hop subgenre of trap music alongside fellow Atlanta-based rappers T.I. and Young Jeezy.
No doubt he's the best in every genre of rap. He's got hard beats and even harder bars. None of his songs are the same... the man even has a song that almost half the lyrics are in spanish... Gucci is The Godfather of modern rap and he's bout it fr I don't know of another artist with more mixtapes. Who can go from the first Trap House album to being in a song with Selena Gomez. #EastAtlantaSanta #Mr.Zone6
Gucci mane is the definition of trap and lives the trap life. From his beginning he's rapped about the white, the green and the purp. Not to mention he's arguably the mixtape king of the past decade
When you think trap rap and ATL, Gucci's one of the first things that comes to mind.
He has a lot of music, like a whole lot, but it's mostly all trash.
2
Travis Scott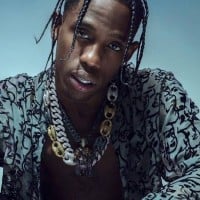 Jacques Webster, better known by his stage name Travis Scott, is an American hip hop recording artist, record producer and musician from Houston, Texas.
By far the most talented artist in the history of trap. He's a phenomenal producer, sonically very creative, uses autotune very efficiently, and has created some of the best melodies I have ever heard. Give this man his flowers while he's still with us.
If you don't think think Travis is one of the most talented artists in trap music when it comes to beat production and flow then you haven't listened to him enough, but he only shows his really flow capabilities in a few songs.
One of the best producers in the trap game and also is great at using his voice as an instrument with autotune. Deserves top 5.
Every song he has done are completely lit. He's the best.
3
Future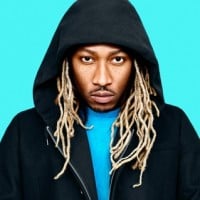 A pure legend in the rap industry. Some say he has no meaning it at all but they're too ignorant to realize it. Listen to songs like Codeine Crazy, March Madness, My Savages etc. & you'll realize he has actual meaning in some of his songs and that it's not ALL hype even though his hype songs are fye. & from mixtapes like monster & beast mode to albums like pluto and DS2, also with hits like mask off and used to this, he kills every song and there is no reason why he ain't on top. Got the voice, got the flow, got actual bars sometimes and got the hitmaking skills. What a legend, future hendrix.
A lot of people say he is trash and if it weren't for autotune he would be no where. Now I'm not saying he doesn't use autotune but if you watch any interview is voice sounds already robotic almost. If you watch his freestyles he's honestly a pretty good rapper and he also seems like a really cool guy.
A lot of people think Future is trash, but his 2014 - 2015 run can't be topped by any other artist on this list.

Monster - WATTBA is trap music at its peak. Period. From Futures sound and content, combined with an ungodly amount of producers at their best. It's the quintessential face of trap music.
Has to be the king of trap. he's been in the game for almost a decade and mans got so many hits and good joints I literally can't have a favorite song of him, Future is just legendary.
4
Migos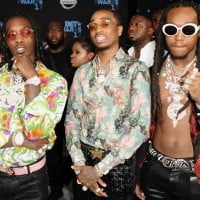 Migos is an American hip hop trio from Lawrenceville, Georgia, founded in 2008. They are composed of three rappers known by their stage names Takeoff, Quavo and Offset.
Their flow variety is the best. They made every trapper doing the "Migos Flow" on they jams + their lifestyle is pure trap.
They are lyrically good and murders every beat... I think they are good 1000 percent; that's abnormal but they deserve yeah!
They are by FAR the best rap trio and I can not stop listening to them absolutely love them!
Original group, props to them because they invented DAB & they're also best using adlibs.
5
Denzel Curry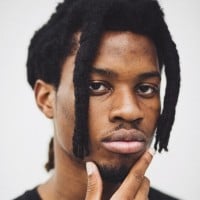 Denzel Rae Don Curry (born February 16, 1995) is an American rapper and songwriter from Miami Gardens, Florida. He released his debut full-length album, titled Nostalgic 64 on September 3, 2013. His second full-length album, titled Imperial, was released on March 9, 2016. His third album, Ta13oo, came out in 2018, and his next album, ZUU came less than a year later.
Great lyrics, great flow, great voice - he's the full package and when he's got a good beat behind him, almost always, he's one of if not the best rapper in the game right now. Underrated
He is decent, but not that great. Pretty average in my opinion.
Clout. Cobain all day
He's the best no cap
6
TI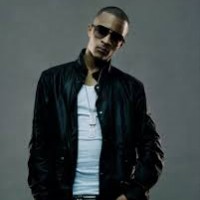 Clifford Joseph Harris, Jr., better known by his stage names T.I. and Tip, is an American hip hop recording artist and actor born on September 25, 1980 in Atlanta, GA.
The king should be number 1, not gucci lame! I don't even like trap music that much anymore but I like T.I., because he made intelligent trap music, nothing like the trap music of today. Gucci Mane just talks about stupid bs in every song, TI actually had a message in his trap music.
His beats aren't hardcore southern trap beats, but TI is the only Southern rapper with good lyricism, good flow, and some cool beats. Just listen to What you know, dead and gone, no matter what, that's all she wrote, live your life, and the list goes on
T.I. straight up invented trap music, and so far him and a handful of others, like Jeezy, Boosie, Big Kuntry, and Young Dro, are the only rappers to actually do it well. None of the people ahead of him should even be in the top 10 at all.
This list is a joke how is travis scott higher than the king?
7
Lil Uzi Vert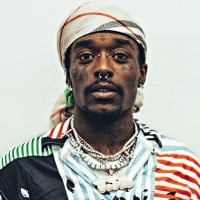 Symere Woods, better known by his stage name Lil Uzi Vert, is an American hip hop recording artist and songwriter.
He's fully creative, that's the most important point. He works hard and makes something that entertains people. Great rapper and person.
Nice flow and voice, great production, catchy hooks, pretty good lyrics, it's lit.
Best sounding voice, best beats, best hooks, best everything.
Lil uzi vert is the best no one can touch him and his got swags. God bless Lil uzi vert
8
Kevin Gates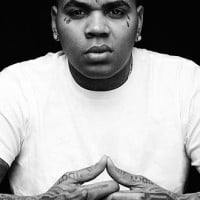 Kevin Jerome Gilyard, better known by his stage name Kevin Gates, is an American rapper, singer, and entrepreneur from Baton Rouge, Louisiana.
I agree with you, but La Familia is a terrible example. He is a Dow Jones rapper (up-and-down). One song he'll kill it, and the next he will rhyme a bunch of elementary bull over a hard beat.
How is Kevin not higher up on here? He is definitely in the Trap section, and is amazing. La Familia, for example is amazing.
Should for sure be higher up. He has raw storytelling with smooth flow. The Luca Brasi Story was a great play through album, Islah was great as well.
Although his first studio album wasn't among his hardest, Gates' large library of hard mixtape material makes up for it.
9
Young Thug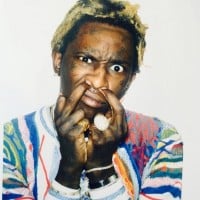 Jeffrey Lamar Williams, better known by his stage name Young Thug, is an American rapper from Atlanta, Georgia. He became known for his commercial debut single 'Stoner', as well as other songs such as 'Check', 'Digits', and 'Best Friend' ...read more.
People don't give this guy a chance but he actually makes good songs and if you actually read the lyrics of his good songs he is kinda lyrical.
He can't even speak English and he sounds like a little girl who is getting their skin pinched.
Hands down the best trap rapper! Young thugs flows are Kray Kray! Nobody raps better than him currently.
He's the goat and the most unique rapper ever!
10
A$AP Rocky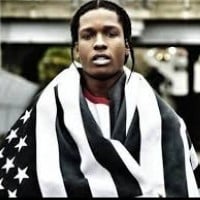 Rakim Mayers, better known by his stage name ASAP Rocky, is an American rapper, record producer, director and actor from Harlem, New York.
I like A$AP Rocky very much. He is one of the best american rapper, but even not a trap Rapper.
Since when does he do trap?
Love his music.
The Contenders
11
XXXTencaion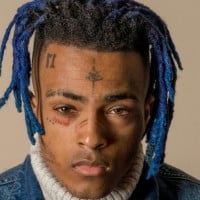 Jahseh Dwayne Onfroy (January 23, 1998 - June 18, 2018), known professionally as XXXTentacion, and often referred to as X, was an American rapper, singer, songwriter, and criminal.
His song 'look at me' is hella lit but very vulgar and graphic like a lot of his other music which involves angry and violent and overly sexual lyrics HOWEVER, he is not a one trick pony and does other genres other than trap such as rock, indie etc. His slower, deeper songs are lyrical and creative though. pretty deep stuff.
He died for the fans, his death cannot be a coincidence. He created THIS albums "? " and "Skins". There is a collaboration between him and Lil Pump.
Most influential rapper of this entire generation. The whole 90s and 2000s babies era
His is a legend of trap
12
Yo Gotti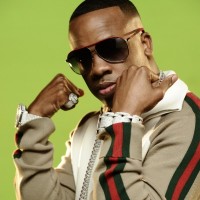 Mario Mims, better known by his stage name Yo Gotti, is an American rapper. In 1996, Gotti released his debut album Youngsta's On a Come Up under the alias Lil Yo.
Yo Gotti is not new to the game, his major label debut came out in 2003. He hasn't had major mainstream attention until 2016 with his song with Nicki Minaj, but he has been getting played on rap radio since at least 2009 when he dropped that "Women lie men lie" song with Lil Wayne
He is absolutely trash now. He used to be good when he had a Memphis style, but ever since he went mainstream he has absolutely sucked. I mean, down in the DM? What a bunch of crap! He also gave us Blac Youngsta and Moneybag Yo which is another reason why I dislike him.
A true voice of the streets here.
Yo gotti is the best
13
Juicy J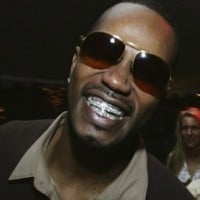 Jordan Houston, known by his stage name Juicy J, is an American rapper from Memphis, Tennessee. He was originally part of the Memphis rap group Three 6 Mafia (originally called Triple 6 Mafia), however he would leave the group and sign to Wiz Khalifa's Taylor Gang in exchange for more money and solo ...read more.
14
2 Chainz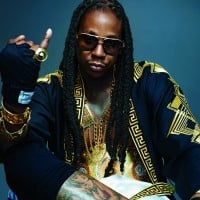 Tauheed Epps, known by his stage names 2 Chainz and formerly Tity Boi, is an American rapper from College Park, Georgia, and is often regarded as one of the most mediocre rappers of recent years. He started out in the southern rap duo Playaz Circle with fellow rapper Dolla Boy, before he would become ...read more.
Ehh... He was hot for a little while, but fell off a cliff!... Who ever his writer was must have quit!
Ehh... He was hot for a little while, but fell off a ' cliff!... Who ever his writer was must have quit!
Most garbage rapper of all time to be honest.
Oh that is so true! He has the worst lyrics ever!
15
Chief Keef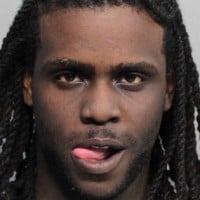 Keith Farelle Cozart, better known by his stage name Chief Keef, is an American rapper and record producer from Chicago, Illinois.
Even though he's a bit underrated and sounds like someone that gets triggered in every song he is amazing he makes fire beats like I Don't like Love sosa. The others are considered the best just because of a one hit wonder. I do like young thug and lil uzi vert and Migos. So if you're into trap then maybe you should check him out. You might love Sosa
My favorite player butler and I have a butler...
Best rapper of all time
He is the best trapper
16
Waka Flocka Flame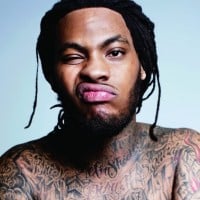 Juaquin James Malphurs, better known by his stage name Waka Flocka Flame or simply Waka Flocka, is an American rapper from Atlanta, Georgia.
Waka and Lex along with Future pioneered modern trap.
Waka is rugged.
17
Ace Hood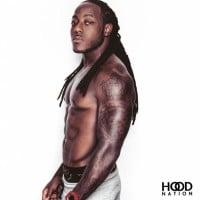 Antoine McColister, better known by his stage name Ace Hood, is an American rapper. He was born in Port St. Lucie, Florida and raised in Deerfield Beach, Florida.
Unlike Plies, Jeezy, Rick Ross, Gucci Mane and other mainstream southern rappers from the 2000's, this dude can actually spit.
Ace hood one the best
18
Rick Ross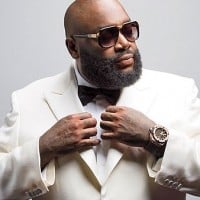 William Leonard Roberts II, better known by his stage name Rick Ross, is an American rapper and entrepreneur.
Ross raps from the perspective of a drug lord not a low level trap dealer
Rick Ross is a boss
19
Young Jeezy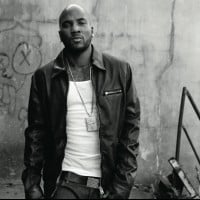 Young Jeezy is a hip hop artist from Atlanta, Georgia. He is most known for his album "Let's Get It: Thug Motivation 101", his loud, distinctive rap voice, his song "Put On", his longtime beef with rapper Gucci Mane, and for his tough talk and street lyrics.
Jeezy is the hood favorite. Yo Gotti comes close and behind him Future and Gucci
Jeezy is the best in my mind. him and gucci is like kobe and Jordan
20
Playboi Carti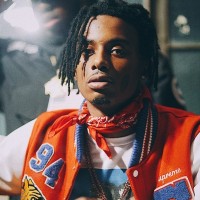 Beats are fire
Already a goat dropped two huge albums of the trap scene in self titled and die lit
21
Ski Mask the Slump God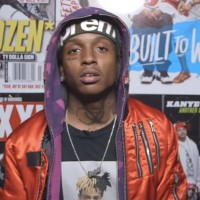 Stokeley Clevon Goulbourne, born April 18, 1996, is an American rapper and songwriter from Fort Lauderdale, Florida. He is well known for his goofy and sometimes nonsensical lyrics and songs and his fast flows, as well as for collaborating with the late XXXTentacion.
Best flow in the game
He is great has good flow I would put him up there with legends #iconic
Should be in top 5
22
Lil Boosie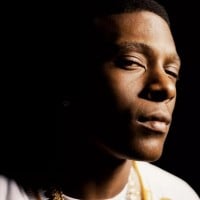 Torrence Hatch, born November 14, 1982, is an American rapper from Baton Rouge, Louisiana. He released his first independent album 'Youngest of the Camp' in 2000, followed by "For My Thugs" in 2002. He released two collaboration albums with Webbie, Ghetto Stories in 2003 and Gangsta Musik in 2004. In ...read more.
23
Drake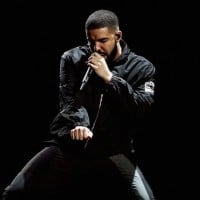 Aubrey Drake Graham, known professionally as Drake, is a Canadian rapper, singer, songwriter, record producer and actor, born on October 24, 1986 in Toronto, Canada. He started his career on Canadian reality show "Degrassi: The Next Generation".
Just too nice wit it...come on keep it 100 ain't many out there that can even stand on the same stage as Drake...the future Jay Z in the making
He had it better when he was in a wheel chair on Degrassi.
Trap rapper. This makes me sad
How is Drake a trap rapper?
24
Lil B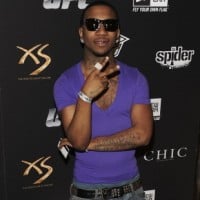 Brandon Christopher McCartney, professionally known as Lil B and often known as The BasedGod, is an American rapper, record producer, author, activist and motivational speaker from Berkeley, California. He is often regarded as the pioneer of cloud rap.
25
Young Buck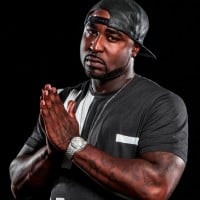 David Darnell Brown, best known by his stage name Young Buck, is an American rapper. Buck is a former member of the hip hop group UTP Playas.
PSearch List