Top Ten Best Rap Duos
The Top Ten
1
Mobb Deep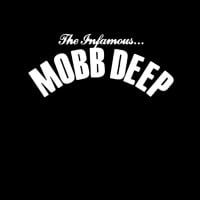 Mobb Deep was an American hip hop music duo from Queensbridge Houses, New York. The group consisted of Havoc and Prodigy, and were a hardcore East Coast hip hop group.
The Infamous is easily one of the best albums of all time. Every song is a chilling account of the projects. Havoc and Prodigy blended very well together on tracks and deserve the #1 spot above the overrated Outkast. I am an Outkast fan myself, however Mobb Deep cannot be defeated by another rap duo. They are simply too supreme.
The infamous is a terribly underrated album. Mobb deep was my favorite for a very long time. Prodigy is one of the 50 greats while havoc is one of the 50 greatest producers.
Outkast are overrated, Mobb Deep should be #1, The Infamous and Hell On Earth are classics and everyone loves Shook Ones Part II.
2
Outkast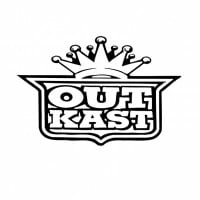 Outkast is an American hip hop duo formed in 1991, in East Point, Atlanta, Georgia, composed of Atlanta-based rappers André "André 3000" Benjamin (formerly known as Dré) and Antwan "Big Boi" Patton. The duo achieved both critical acclaim and commercial success in the 1990s and early 2000s, helping to popularize Southern hip hop while developing distinctive personas and experimenting with diverse... read more
This isn't even necessary. Outkast is the GOAT. Both Big Boi and Andre 3000 are tied for the number one spot on the list of best rappers of all time, and Big Boi is great at being very consistent with his work, whereas Andre 3000 is highly diverse and rich in musical tastes. And I agree with him that Prince OBVIOUSLY kicked MJ's ass (although MJ is still AMAZING)!
By far the best rap duo ever! Yes mobb deep and Eric B. And Rakim were and are good but oukast are legendary! Big boi and Andre 3000 all the way!
Best rap duo ever by far. Multiple classic albums
3
Dr. Dre & Snoop Dogg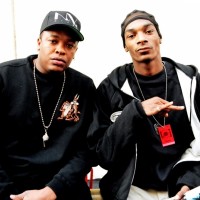 4
Bad Meets Evil
I vote Em and Royce because they just push each other. Em lays a sick verse, Royce gotta come harder, so on. Makes for sick songs. Two super-talented MC's competing (spell check) against each other. *to be clear, I don't consider Eric B. & Rakim a rap duo because Eric B. Don't rap. Same with Gang Starr. And Public Enemy is an entire group. Can't argue with the Mobb and OutKast though. Big fan*
Eminem is just the greatest of all time and Royce is just the ' icing on the cake.
Two amazing rappers who bring the best out of each other, Royce and Em have even said it themselves. H:TS is so underrated.
5
Eric B & Rakim
These guys came up in the days when the game was ruff! Lyrics were over beats not the reverse, and they came hard! #1 to me!
How are they not the number one rap duo?
Oh my god, people voting bad meets evil are out of there minds, even in hip hop people are racist
6
Gang Starr
Gang Starr was by far the best. DJ premier is arguably the best hip hop producer there has ever been. Guru was one of the most unique lyricists of all time, he rapped about stuff no other rapper would. No nonsense, no bull just rhythm, flow and realness.
It's a daily operation, no opponents for this dudes, respect is hard to earn without a moment of truth! One Of The Best Yet! RIP GURU
7
Method Man & Redman
THE best. Their fluidity is unmatched
Best flow, best voices!
8
Dr. Dre & Eminem
Guilty Conscience was genius.
Forget about dre
9
UGK
Pimp C did as much for the game as Pac as far as the South goes and you can disagree but that's what it is. Bun is still holdin the H up and there is no city on the map as hot as it. F all this new rap bull aside from slim, cham, and some others why can't we all roll a j and listen to some devin the dude anymore na its all about whats happening with lil wayne or any of these other fake rappers on autotunes and synthesizers
Very close vote over outkast, Meth and Red, and Clipse. There is just something about their gangsta downsouth rhythm.
Your favorite rapper's favorite rappers.
10
Black Star
What is this doing so low?
The Contenders
11
Watch the Throne (Jay-Z and Kanye West)
Well it's the best none group rap album aside from the chronic (dre and snoop). And this is duos not groups so it should go

1. Watch The Throne
2. Dre and 2Pac
3. Nas and Jay Z
4. Bad Meets Evil (a little too mainstreamish but whatever. I only don't like mainstream when its not too much like pop music, I only don't like pop music when it's unintelligent. This group isn't unintelligent)
5. Dre and Snoop dogg (funny dre is on my list twice, he really isn't a great rapper but works great in a duo)
12
Pete Rock & C.L. Smooth
By far the most underrated group on this list.
Surprised this isn't higher on the list.
They reminisce over you
13 Binary Star
14
$uicideboy$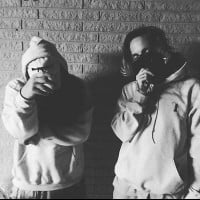 Sad that they aren't already on here.
15 Organized Konfusion
16
Tha Dogg Pound
Dogg Food is an undisputable classic and Daz Dillinger is quite possibly the best--and definitely the most underrated--producer in the game. "I Don't Like to Dream About Gettin' Paid" is one of those songs I never tire of hearing.
17 Trae and Z-Ro
18 Boogie Down Productions
19 Common Market
20
Eminem and Nate Dogg
Till I Collapse is the best Eminem song I have heard. Em and Nate Dogg together was brilliant and always did well together. RIP Nate Dogg
21 DJ Jazzy Jeff and The Fresh Prince
22 YoungBloodZ
23
Run the Jewels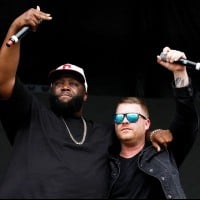 Run the Jewels, also known by the initialism RTJ, is an American hip hop duo consisting of rapper/producer El-P and rapper Killer Mike.
They are new, fresh, and just goddam funny. With El-P's lyrical genius and Killer Mike's fast rapping they might become big. Listen to their songs they are the bomb.com. Favorites of mine are Oh My Darling Don't Cry and Lie Cheat Steal.
Not one artist has made me replay and replay as much as RTJ has, while I wanted to give Ces Cru a nod as well, I couldn't in good conscience not vote for El-P and Mike. They are raw, aggresive, funny, and altogether a blast to listen to any time of the day.
They deserve to be in the top ten. They're amazing.
24
Clipse
Clipse are definitely top ten. Both got busy on the mic. Brought high quality lyricism in a game today that is heavily missing it. Two classic albums.
Some of the coldest to do it... Period point blank
25
Ces Cru
They're fresh. Their flow is so sick. Together, they flow back and forth flawlessly. Sure, there are classic duos like UGK and GangStarr, but as far as duos go, these guys are really good. "When Worlds Collide" is proof of their talent together.
The chemistry between Godemis and Ubiquitous is unmatched, the way they flow with each other is unreal.
The best hip hop duo doing it right now, hands down. They are even better live.
PSearch List