Top Ten Reggaeton Artists of 2009
The Top Ten
1
Wisin Y Yandel
I don't even have to say much about these guys, They are the best and that's it. They are the first Spanish artist with an all Spanish song to be nominated to the VMA'S that says a lot and there album "La Revolution was the best urban album of 2009. I don't see these guys slowing down. - Torres13
They are the Spanish rap duo of history and the best. There also legends.
Yes indeed, Wisin and Yandel rocks the world, the only problem seems to be that they don't speak English at all. One has to learn Spanish to understand his songs. But after-all they are the best. The unique way Wisin raps in front of the camara and the keep-on-changing vocals of Yandel in every song. Lo'lideres.
2
Daddy Yankee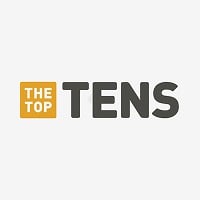 Ramón Luis Ayala Rodríguez, known by his stage name Daddy Yankee, is a Puerto Rican singer, songwriter, actor and record producer.
Daddy Yankee is showing to us that he is still one of the best in reggaeton.This guy just keep on coming out with hits like his new hit"Que Tengo Que Hacer"Which was one of the biggest hits of 2009 and Yankee is set to come out with his new album Daddy yankee Mundial don't be surprise if he goes back up to number 1. - Torres13
yankee... year after year... on top... when he slow down is faster than everyone... that's hard... since 2004... that's hard man!...
Yes indeed. Daddy is at the top but since the album "El Cartel", he has been coming down. DY Mundial don't seen to be a good album except for some 1-2 songs. People are unaware when "DY Prestige" is to be released. So Daddy needs to wake up. But his old songs just rock.
3
Don Omar
Don Omar is number 2 and his new album IDON had big hits that people really liked.Songs like Virtual Diva,sexy robotica, and Ciao Bella were all good songs to make his album good.Don Omar has the potential to be number 1 will see with his new CD "IDon 2.0" set to come out in 2010. - Torres13
I like his songs a lot I'm always hearing them even though there old but great. Danza kaduro best song and favorite right now hope he makes more good ones to in the future...
4
Tito El Bambino
Tito El Bambino has done it again with his latest album "El Patron".
"El Patron" was one of the best reggaeton albums in 2009 with the smash hit "El Amor & Mi cama huele at ft. Zion y Lennox. "El Patron" has sold over 50, 000 copies that is what makes Tito number 4 in the list. - Torres13
5
Plan B
Plan B is at 6 because lately they have been coming out with a lot of songs that have been hits. songs like Ella Se Contradice ft. Baby Rasta y Gringo, Solos ft. Tony Dize, tuve un sueno with Rkm y Ken y.
- Torres13
6
Arcangel
He is one of the Best up in coming artists in reggaeton, and he is liked by many people but this year he hasn't really come out with that much songs but is still in the top ten. - Torres13
7
Tony Dize
Tony Dize is on the top five right now because he just flat out been coming out with a lot of hits, He has recently left WY records were people thought he was going to flock when he went to pina records but he has shut all of us up with his recent songs for his new album "La Melodia de la calle reloaded. - Torres13
8
Franco El Gorilla
Franco "El Gorilla"is on top of his game right now and his recent New Album "Welcome to the jungle" is full of hits. - Torres13
9
Zion y Lennox
La Z&L is back with there new mixtape"Pa La Calle Mixtape"Zion y lennox's have been involved in songs that are hits this year like "Amor Genuino", "Mi Amor", "Mi cama huele ati ft. Tito el bambino. - Torres13
10
Alexis y Fido
they rock and they have really nice music. my favorite one of all is bartender. OMG!
The Contenders
11
Ivy Queen
Coming off the success of her late 2008 hit "Dime", which led into 2009 and the release of the live album "World Tour", Ivy Queen deserves at least a contendership for the year of 2009, which only saw Queen record new material for her 2010 album "Drama Queen".
"Dime" was a very strong hit coming in from 2008. The album version and bachata versions, along with the merengue version and official remixes with Jadiel really helped Queen say revelant in 2009.
12 Farruko
13
Fernando El Salvaje
He is a new reggaeton singer, pretty sure he's on the qay to the top
BAdd New Item