Most Influential Rock Drummers
Criteria: - Drummers are ranked for their influence, innovation, originality, and technical ability.

The Top Ten

1 Neil Peart (Rush)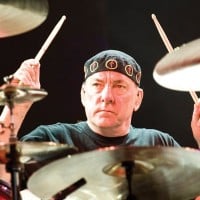 Neil Ellwood Peart, (September 12, 1952 - January 7, 2020) was a Canadian musician and writer best known as the drummer and primary lyricist of the rock band Rush. Peart received numerous awards for his musical performances, including an induction into the Modern Drummer Hall of Fame in 1983, making him the youngest person ever so honoured. His drumming was renowned for its technical proficiency, and his live performances for their exacting nature and stamina.
Influential... Even if you don't think he's the best (he is), or you like somebody more because you swoon over their band like a teenager, Peart undeniably has influenced more drummers than anyone.
Superb, true excellence, top notch musicianship! Listen you all very closely and learn! Feel honored that he was in your lifetime!
I've tried to play like him but I just can't. It's like he is superhuman or something. 'enough said
The top three are in the exact order they should be. Long live Rush!
2
John Bonham (Led Zeppelin)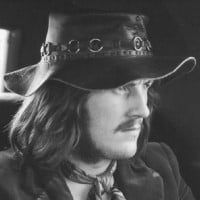 John Henry Bonham was born on May 31, 1948 in Redditch, United Kingdom. Bonham (nicknamed Bonzo) was a professional hard rock drummer who was best known for being the drummer in the band Led Zeppelin. Bonham was also one of the background singers in the band. His drumming is mainly displayed on the tracks "Moby Dick" and "When the Levee Breaks". ...read more.
While Peart is more technically efficient than Bonham, Bonham is undeniably more influential. He came onto the scene far before Peart did, and was the first true great Rock drummer. This list should probably go more like John Bonham at first, Keith Moon second, Bill Ward third, and Neil Peart fourth. Again, of those four, Peart is the most technically proficient and undoubtedly has some of the best drumming work in all of rock, but in terms of influence, the other three are just better.
Everybody who votes for Peart isn't a musician. Plain and simple.
Bonham is far superior to Peart in every way. Kids need to understand that speed ain't everything...
Do I really have to explain why Bonzo's the best?! Listen to Four Sticks, When the Levee Breaks, Rock and Roll, Moby Dick, Achilles Last Stand, Fool in the Rain.
3
Keith Moon (The Who)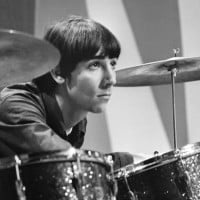 Keith John Moon was an English drummer for the rock band the Who. He was noted for his unique style and his eccentric, often self-destructive behaviour. His drumming continues to be praised by critics and musicians.
Usually competes for the #1 spot with Bonham and Peart. If you compare all three at their peak powers, Moon blows em all away. Unique style which has never been duplicated. Watch him cut loose on Heaven and Hell from the 1969 London Coliseum show.
Should be at the top
4
Ian Paice (Deep Purple)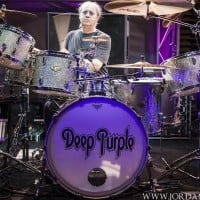 Ian Anderson Paice (born 29 June 1948) is an English musician, best known as the drummer of the English rock band Deep Purple. He has been the band's only constant member since its foundation.
Ian Paice, by far my favorite drummer of all time! I saw him once in 2017, and I'm going to see him at the tons of rock festival 2020 as well. And I've gotta ask about one thing, how is Travis Baker on this list? Just because he can play a bloody 4/4 beat doesn't mean he's one of the best drummers of all time, my vote goes to the master Ian Paice, because that's a guy that really can play drums. I almost clicked on phil collins, but Ian (in my opinion) is slightly better, so don't take it the wrong way Phil but, you get a 2nd place.
Simply the best
5
Roger Taylor (Queen)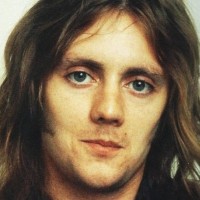 Roger Meddows Taylor is an English musician , multi-instrumentalist, singer, and songwriter born on July 26th, 1949 in Kings Lynn, Norfolk. He was the drummer of the band Queen and wrote few of many hits such as "Under Pressure", "A Kind Of Magic" and "Radio Ga Ga". Despite being well known in Queen he had a solo career that up to this date has 5 studio albums and a side-band/supergroup of his called "The Cross" that went from 1987 to 1993 and him being the lead vocalist, they've released 3 studio albums.
He is the best drummer in the world, because he is not only drum player, but he is also the best musician in the world. With out Freddie, he still alive in the music scene!
He inspired Yoshiki, but why is he below him? Oh yeah, Yoshiki can play piano, too but does he sing high vocals like Roger does?
Great drummer, songwriter and singer. He has 4 octave vocal range, and his falsettos...I just can't...
Such a great drummer and of course a perfect singer and song writer.
6
Ginger Baker (Cream)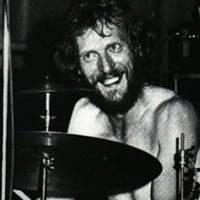 Peter Edward "Ginger" Baker (19 August 1939 – 6 October 2019) was an English drummer, best known as the founder of the rock band Cream. His work in the 1960s earned him the reputation of "rock's first superstar drummer," while his individual style melds a jazz background with African rhythms.
7
Stewart Copeland (The Police)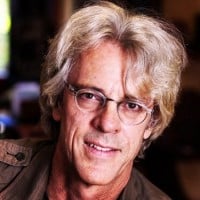 Stewart Armstrong Copeland is an American musician, multi-instrumentalist and composer best known as the drummer for the English-American rock band The Police and for his film and video game soundtracks.
This drummer knows something about originality and creativity...
One of the best!
8
Bill Bruford (Yes, King Crimson)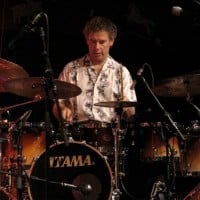 William Scott "Bill" Bruford is an English retired drummer, percussionist, composer, producer, and record label owner.
9
Mike Mangini (Dream Theater; Annihilator)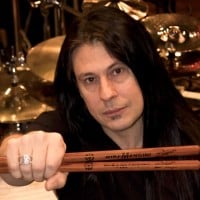 Mike Mangini is an American drummer. Since 2010, he has been a member of progressive metal band Dream Theater, following the departure of founding drummer Mike Portnoy.
10
Mike Portnoy (Dream Theater)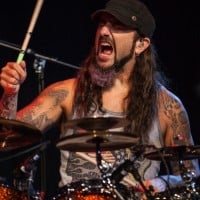 Michael Portnoy is an American drummer primarily known as the former drummer, backing vocalist, and a co-founder of the progressive metal/rock band Dream Theater. Known for his technical skill as a drummer, Portnoy has won 30 awards from the Modern Drummer magazine.
This is the kind of drummer I would wish to play like...
The Contenders
11
Cozy Powell (Rainbow, Black Sabbath, Whitesnake)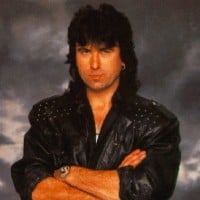 Colin Trevor "Cozy" Powell was an English rock drummer, who made his name with many major rock bands and artists like The Jeff Beck Group, Rainbow, Robert Plant, Whitesnake and Black Sabbath.
He made headlines, when he appeared on the BBC's programme Record Breakers, where he set a world record for the most drums (400) played in under one minute, live on television.
He should be at the top!
12
Phil Rudd (AC/DC)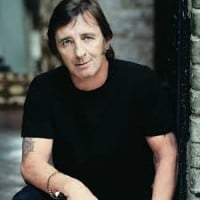 Phillip Hugh Norman Rudd is a New Zealand-based Australian drummer, best known for his membership in Australian hard rock band AC/DC from 1975 through 1983, and again from 1994 to 2015. Upon the 1977 departure of bass guitarist Mark Evans from AC/DC, Rudd became the only Australian-born member of the band.
13
Dave Lombardo (Slayer)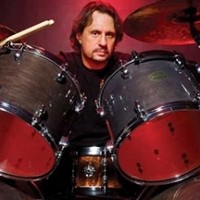 David "Dave" Lombardo is a Cuban American drummer, best known as a co-founding member of the American thrash metal band Slayer.
How is this beast not in the top 5 (at least)?
14
Mitch Mitchell (The Jimi Hendrix Experience)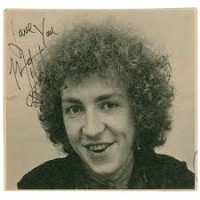 John Graham "Mitch" Mitchell was an English drummer who was best known for his work in the Jimi Hendrix Experience.
This man inspired a lot of drummers too. He should be on the top ten.
15
Tre Cool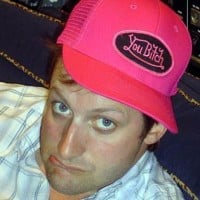 Frank Edwin Wright III, known professionally as Tré Cool, is a German-born American drummer, best known as the drummer for the American punk rock/pop punk band Green Day. He replaced the band's former drummer John Kiffmeyer in 1990.
16
Gene Hoglan (Dark Angel, Testament, Death)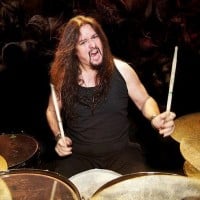 Eugene "Gene" Victor Hoglan II is an American drummer. He is acclaimed for his creativity in drum arrangements, including use of odd devices for percussion effects and his trademark lengthy double-kick drum rhythms.
17
Terry Bozzio (Frank Zappa)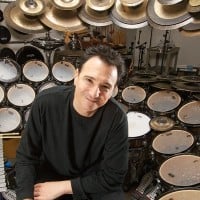 Terry John "Ted" Bozzio is an American drummer best known for his work with Missing Persons and Frank Zappa.
18
Yoshiki Hayashi (X Japan)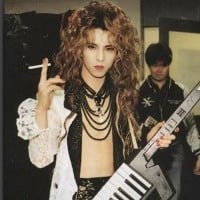 Yoshiki Hayashi is a Japanese musician, songwriter, composer and record producer. Better known by his stage name Yoshiki, he is best known as the leader and a co-founder of the heavy metal band X Japan, for which he is the drummer, pianist and main songwriter. The band achieved breakthrough success in the late 1980s, and besides being one of the first Japanese acts to achieve mainstream success while on an independent label, Extasy Records which he founded, the group is widely credited as one of the pioneers of the visual kei movement. Though the band disbanded in 1997, they reunited in 2007 after ten years. In 2000 and 2007, Yoshiki formed his solo musical project Violet UK and the Japanese ...read more.
He is literally the best
Even if you hate rock music, you can't help yourself going "woah" while watching his performances!
Easily, one of the best drummers of all time.
Listen to: Art of Life, Kurenai, Rusty Nail etc.
19 Phil Ehart (Kansas)
20
Rick Allen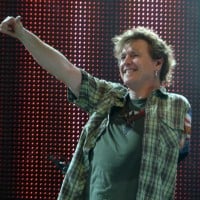 Richard John Cyril "Rick" Allen is an English drummer who has played for the hard rock band Def Leppard since 1978. He overcame the amputation of his left arm in 1985 and continued to play with the band, which subsequently went on to its most commercially successful phase.
He was the first known ever 1 armed drummer ever.
Simply amazing. What the greats do with two arms, he does with one
21 Jerry Edmonton (Steppenwolf)
22
Robb Reiner (Anvil)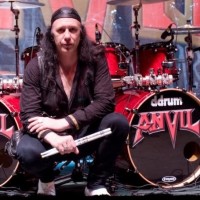 Robert Geza "Robb" Reiner is a Canadian drummer best known for being a innovator of many metal drumming styles and a founding member of the band Anvil.
23
Travis Barker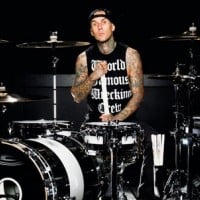 Travis Landon Barker is an American musician and producer, and the drummer for the American rock band Blink-182. Barker has also performed as a frequent collaborator with hip-hop artists, and with the alternative rock band +44, the rap rock group the Transplants, and the alternative rock band Box Car Racer.
24
Buddy Rich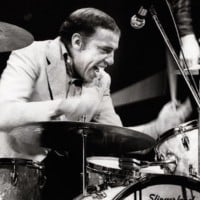 Bernard "Buddy" Rich was an American jazz drummer and bandleader. Widely considered one of the most influential drummers of all time and known for his virtuoso technique, power, and speed, Rich was billed as "the world's greatest drummer" during his career.
While he was kind of a cocky jerk, he still was an incredible drummer. And anyway, this is about INFLUENCE, not how good the person is. Seriously, without Buddy Rich, Bonzo, Neil Pearl, and Keith Moon would have been COMPLETELY different players.
He's so good, he can be a one-man band and still top all others.
25
Butch Trucks (The Allman Brothers Band)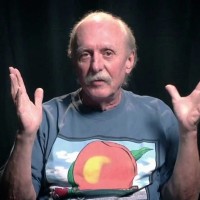 Claude Hudson "Butch" Trucks is an American drummer who is one of the founding members of The Allman Brothers Band. One of Trucks' first bands was local Jacksonville band The Vikings, who made one 7-inch record in 1964.
PSearch List