Top 10 Philippine Rock Bands of All Time
The Top Ten
1
Eraserheads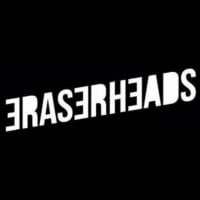 Eraserheads is a Filipino rock band formed in 1989. Consisting of Ely Buendia, Marcus Adoro, Buddy Zabala and Raimund Marasigan, the band became one of the most successful, most influential, critically acclaimed, and significant bands in the Philippine music history.
Can't say more with my all time favorite Eheads. From highschool until I became a lawyer I still play their songs. Lyrics and its musics is awesome. 90's is the peak of Pinoy rock band as I am a member of a certain band in my highschool days. Yes, they are part of my life. without them no pinoy alter rock be born. Ely, Marasigan and the rest of the band should comeback and make some album. I am tired of this pinoy songs sung by an artista. And those boring singers who became stars because of revival songs or cover songs. Laugh out loud.
Greatest Pinoy Band of All Time! They were not called the Beatles of the Philippines for nothing! The only OPM Band who have a Diamond Album status and has a single who is one of the Greatest OPM songs of All Time in and Huling El Bimbo. Saan ka pa? Eraserheads rules!
There is no such "Filipino Band" I can compare with this band... Eheads is really great... Genius in song writing, genius in composing & arranging, genius in performing... They brought the "Filipino Rock" to another level... Yeah.. They are really the Pinoy version of Beatles... Some said it is just only because their songs are for mass... But for me.. Big no!... The real reason is, they did a lot of "great immortal songs". That makes them great...
Greatest Pinoy Band in the year of 90's only filipino band receive international awards. Even though they are now disbanded their songs and funny moments will be remain in our hearts. Unfortunately I see people during burial playing eheads song. They are the very best and their songs are such simple to listen. "BANDA NG MASA" I hope they will play again in future years or reunite and We will support them and support the dying OPM.
2
Parokya Ni Edgar

Parokya ni Edgar is a Filipino band formed in 1993. The band is known for its original rock novelty songs and often satirical covers of popular songs both foreign and local. The band is adept at playing in various musical genres.
Not a Filipino but was introduced to Parokya around 2000 when I say them play live in Manila, This band is highly creative and unpretentious band who appear to make enjoyable music with a slight slant of comedy in many of there songs.
I love this band.. Parokya best band for all season.. Great songs and lyrics.. Songs that you anyone.. ANYONE can relate.. I bet that every aspect in your life, there is a song by PNE that you can relate to.. Keep supporting this band.. Best band in the Philippines yeah rock on m/
I know PNE can't be compared to Eheads because Eheads are legendary already and an inspiration for all bands including PNE themselves.

But the only difference PNE got is, for 19 years they still continue to rock, only one member left PNE.

And lastly, PNE started just few years after Eheads were formed but until now, still rock and goes along the great river of Pinoy Rock OPM together with the new blooming bands like Kamikazee.
Music should be fun and should be made by people who have fun and that is definitely Parokya ni Edgar. The fun they have is even contagious to the people listening to them, THAT is definitely powerful!
3
Juan Dela Cruz
Grandfather of Pinoy Rock artists. They started the rock songs with FIlipino language during the time when foreign rock music was dominating our country's radio stations. Juan dela Cruz Band is truly the number one Pinoy Rock Band of all time.
They put the Philippines in the rock map and are recognized by other rockers in the world as the epitome of rock & roll in the country.
The Juan de la Cruz Band is a Filipino rock group formed in 1968 that pioneered what became known as Pinoy rock. ---- Wikipedia
"1968 Pioneered" There's not much to say, but RESPECT. This is my number 1 at all time.
Without Juan dela Cruz band there would be no Pinoy Rock
Juan dela cruz should be in number 1 position.
4
Wolfgang
Wolfgang is the best band OPM has to offer. They got the talent and the creativity of writing legendary music for the universe to hear. This band is definitely should be higher than a lot of bands above them. Best heavy metal band in the Philippines and even Asia.
This guys rocks! The first pinoy metal band who released their album in America. Best vocals, wild guitar solo, and feel the beat of the drums and awesome bassline. Truly world class! This is HEAVY the story of METAL!
You guys rock. You are Metallica of the Philippines. Old school rock and roll. One of the best of our time. You would appreciate almost all of their songs in all of their album.
Their music can be compared to foreign rock music. I think they are the only filipino band that was able to release an album overseas.. And their lyrics are not for the shallow minded
5
Rivermaya
This band is great. Their songs were pretty good and while you listening to their songs you can truly understand the lyrics of their songs and it's also interesting! Rico Blanco is one of the best songwriter in the Philippines but the bad news is Rico Blanco is now like Bamboo they are now both R&B singers. Ely Buendia is still the best and loyal pinoy rock icon in the Philippines!
Seriously? Go back to 90's and watch the competion between Eheads and Rivermaya. Songs such as 214, Kisapmata and Hinahanap-hanap kita are still sung by the mass until now. Rico Blanco's lyrics are so meaningful. The song You'll be Safe Here gained popularity in Asia and was selected by MTV 2006 Asia Awards. The only Filipino Band to perform in the awards show.
One of the greatest band ever formed. They are very musically gifted, each songs released were a hit and always sounded different. Rico Blanco, Bamboo and even Perf de Castro will be legends in the industry
This is the best ever opm band.
You can prove it the way they
Arrange the sounds and lyrics in every single song.
That's Because of rico blanco's music creativity.
6
Bamboo
Bamboo's unique music can easily rival foreign international artists without losing the pinoy touch. It's easier to start from the international scene then embraced by the locals - but from local to sold-out intenational gigs? Bamboo has done it. In terms of vocal performance, Bamboo must be the only one who can sing the phonebook in any music genre and still sound amazing!
I really love Bamboo! They have this unique talent that once you listen to their music, you'll know bamboo is playing. They are very world class that the whole world should listen to their music. The Philippines is very lucky to listen to such heart melting music from such talented musicians. Bamboo is the best!
Nobody beats the voice of bamboo, not even the bands that over top them. Also the musicality of each member and the lyrics are to be mention since their songs are world class.
I really like this band since I was in high school till now,., every time that I sang at the video OK I sung their song again and again other than that this band makes me rock... And roll
7
Kamikazee
I like the maturity of their lyrics throughout the course of their albums, I do believe that they're the best. These guys were the reason why a lot of kids went out to form bands, every song was a hit and it was embraced by everyone which proves how big an influence these guys are! More power and rock on!
Kamikazee is not a great band, they are not good in way of singing. but the way they perform is very funny & entertaining that's why I choose kamikazee one of the best band in Philippines.
Nothing is more better than music made by this band (after Eraserheads). Also unique and powerful riffs and instrumentals were shown in their rock music.
Their lyrics are very unique and interesting. It is so great, their voices' harmony is perfect. I like it very much!
8
Siakol
Every person have their own likes when it comes to music. Some want classic songs, rock musics, heavy metals, hip hop musics, and etc, some prefer country songs, ballads, love songs, and pop music. People choose for their favorite songs and/or bands that somehow at some point they can relate in the message brought by their favorite music. And sometimes, it also shows personality; it expresses emotions, life experiences, and things that is really true in this world.

I prefer Siakol as my favorite OPM Band. "SIAKOL" is pertaining to be free, happy and sometimes a naughty state of mind. What makes Siakol be my favorite Pinoy Rock band is that all there songs is originally composed and written by their vocalist Mr. Manuel "Noel" Rivera Palomo. And another is, all there composed master piece are very fascinating, it makes you realize that it is really true and somehow open your eyes or senses and makes you smile.

God bless Siakol...
I feel their songs. The vocalist made it perfect! I enjoy the rhythmn and I love the melodies.
I just naturally, willingly, joyfully enjoy their songs! Kudos to you guys!
Inspiration of all new generation they fall but they rise and back into the stage with full of confidence and that's rock my world!
This band does not need to shout, growl, crawl, etc. great Lyrics and soft voice of its vocalist would bring you on cloud9..
9
Slapshock
Slapshock is one of the premier rapmetal bands of the Philippines.

Whilst the band entered the business playing rapmetal, the members are influenced by a lot of rock sub-genres: Grunge, Metal, and glam, to name a few. It is upon hearing Rage Against the Machine that all the members of Slapshock all connected at the same time and decided that yes, they want to do something as prolific as Rage.
It is hard to brush aside a band as talented and hard working as Slapshock. Never negligent nor lenient, the band continues to grow, experiment, and mature. As such, Slapshock continues to make believers and fans of regular listeners and casual audiences.
Those Band are good but for me SlapShock is the best pinoy rock band and makes the world rock. Not only their music are amazing but they are also making a history in rock music. Slapshock makes every filipino proud through by playing their best and quality rock music.
Creates hard music yet with a passion in their lyrics; Jamir has a voice of such a hard rocker and when he sings you can feel him inside your heart. The way he plays each word makes Slapshock distinctive from other bands in the market. Slapshock is a rock band with a heart!
Oh man! I was born and raised in America and have been looking for some good rock/metal bands from the phillippines and these guys are IT! I prefer the scream over the vocal but these guys are a 10 in my book!
10
Yano
Yano is like, what the hell. I'll have to say every good thing about them if I have to say one. Suffice to say that Banal Na Aso has the greatest guitar solo ever from a fellow Filipino. Eric is a guitar god. Anyway, getting incoherent here. I don't have much time. I'll just end this message for now by saying that Yano's a close second to Eraserheads, and would have topped my personal list if they went on to be more prolific. But in the end, their 1994 self-titled debut is the best album ever made in the Philippines. Not even Cutterpillow can touch it.
One of the band that hook me up to music. When I listened to their songs when I'm still 5 years old aroung 94 (along with Nirvana), it made me want to learn guitars and write my own song. Good thing my brother and his close friend where in a band and they thought me how to play (They are a big fan if Yano and Eheads). One thing I loved about Yano is their song writing especially the poetry in their lyrics. Proud to say that the current bassist of Yano "JR Madarang" is actually my bandmate, he is also a very talented musician that helped me write and improve my own compositions.
Are you serious? Number 19? Yano's dong abay is one of the greatest lyricist ever. Social and political issues with a mix of great melody? This band should be in the top 5
Yano and eraserhead must be number one and two.. If not, this is a complete bull.
The Contenders
11
The Dawn
"Enveloped Ideas" was the most popular rock song during its time, and it must be the mos peotic Filipino rock song... Thir popularity dwindled when their guitarist was murdered. This group shold be in top 5 if you have to consider rock poetry.
This band should be placed higher, should be on the top 5. The Dawn opened up the gates for the local bands and that includes Eraserheads.
Almost all their songs has a very good and intellectual lyrics. A serious band... Rock on the dawn!
They ruled the 80s new wave generation of pinoy rockers! Long live The Dawn.. We miss you Teddy Diaz!
12
Sponge Cola
Great Band! They play very GOOD! I want my to be just like them they came to our city they rocked the night! The band members are really good
When they play they don't have mistakes. Sponge Cola is a Great Band so many people will jam with them in their gigs it is a great and fun band! I wish they could come to our city again and play
The Drummer Tmac Cruz
The bassist Gosh Dilay
The Lead Guitarsist Erwin Armovit
The vocalist Yael Yuzon

I wanna be like Tmac Cause I too am a drummer of my own band called Revolution band From San Carlos City
From their first Album up to the Last album, all of their songs are all really really good. for me Sponge Cola is the number one OPM band. Go Sponge Cola keep making beautiful songs and inspire people.
They really rock!
I love them!

They reach the diamond with such short time!
Sponge Cola rock!
Everything about them is just to good to me!
A very versatile and sensible band! Not to mention that they are now a certified diamond record awardee!
13
Urbandub
Calla lily and Sponge Cola shouldn't be at the top ten. I think Urbandub and Franco is more worthy than them. Because Urbandub has a smooth lyrics and most people relates on their song. And the way they mix up their tune the way you'll hear them that's what you call ROCK.
I agree that callalily and Spongecola shouldn't be in the top ten URBANDUB should be at the top ten Gabby Alipe, John Dinopol, Lalay Lim, JanJan Mendoza are the best at what they do. Great Guitar Solos, Heavy Drum Rolls and Awesome Vocalisation. Songs like Guillotine, First of summer, Soul Searching, Call to Arms, Alert the Armory, Face in the woods and many more are one of best OPM songs I have heard in my life. Worthy to be The Giant Sound Of The South
Great Musicianship. Great lyrics and great inspiration to the broken hearted individuals. Definitely worthy to be called the great band of the south.
UBEC UNITE! From Birth up until Esoteric, Urbandub has progressed with every album but never fails to amuse people with Gabby's oh so timeless vocals, John's eargasmic guitar-playing, Lalay's eye opening bass riffs and JanJan's thunderous drum beats.
14
Silent Sanctuary
This band should be at least in top 10. Considering how amazing, beautiful and relatable their music is, like the kundiman, hiling, maalaala mo sana etc. I love those songs. It never gets old. Listen to their songs and I'm certain you'll agree that this should be in top 10. They're incredibly amazing, how they compose lyrics, the pattern of the rhythm, the melody, and everything. Just can't believe that this wasn't involve in top 10.
Their music not only touches our ears with its beautiful melody but also touches our heart because we can really relate our own experiences with their songs.
They play music as if we are reading our diaries and reliving our memories about love-first love, heartbreak, loving again, true love, etc.
Keep it up Silent Sanctuary!
Because their so great and their music is so lovely., and I always felt that my tears fell down continuesly when I'm alone and I feel their song is related to every each day of my life
I love their songs.. Band members are very friendly.. They write their songs from their hearts that the listeners themselves can feel the emotion
15
Gracenote
At first I've loved the band because of their Paramore-like genre but then I've delved deeper and realized that they have their own way of making one. Unique. Very very talented set of young musicians. I'm always in awe watching their performance live! Well, hope to be in one of your gigs soon. Bravo Gracenote! All the best. Can't wait to have a copy of your very own album. Kudos! The songs you've made always makes me sing them over and over again, talking about LSS. Well, that's a good thing cause that means that your songs are etched on your listeners heart. God bless you guys!
They really were awesome band! The first time I saw them playing their songs, I was easily got hooked, twas just like watching Paramore, Paramore but spiced with their own style and uniqueness... The members were young but yet, skilled and talented individuals... The thing that I liked the most about them was they're approachable and appreciative at the same time... That's why soon enough, they could possibly be in the limelight! ) don't stop stop, and keep on rocking' GRACENOTE!
Gracenote. This band is the one of the best bands I've heard. When I first heard one of their songs, they instantly became my favorite. Gracenote also became my inspiration. This band inspired me to love and support OPM music more. I also have a band, and now because of Gracenote, I am more inspired and motivated to create music that will move the hearts of the listeners. Thanks Gracenote! More power. Gracenote is simply the best!
I'm not really a fan of Paramore. I'm not even that much interested with their songs either.. However, Gracenote's unique way of delivering their cover of Paramore's songs really hooked me up. Even their own songs has that catchy tune that make people(fans or not) listen til the music ends..

They were still slowly starting the first time I heard them play, but I already know they would be "BIG" someday.. And they really did. They're fun, and play songs with their hearts.. Even fans can feel how they feel when they play.. They're true artists and can be great friends as well.. They treat their fans as if we all are just childhood friends.

In summary, Awesome band, Great Members, Cool Music.

P.S. kahit di kayo pumasok sa Top 10, you'll still be inside my list of Top 10 Philippine Rock Bands. Good Bless and More Power -edt-
16
Asin

Asin Thottumkal, known mononymously as Asin, is a former Indian actress and trained Bharathanatyam dancer.
Asin initiated songs about about our mother earth, war in Mindanao, love and the innocence of the children, using only acoustic guitars accompanied by genuine tunog pinoy instruments. Asin should be considered as one of the pillars of original pinoy music.
This is funny. Instead of the band Asin, it became the name of indian actress and dancer. I thought this list is about pinoy bands. And everyone is very appreciating the band called asin, while the one being mention here is Asin Thottumkal of india. LOL...
Legendary asin, their songs never die.
Shouldn't this be higher?
17
Pupil
A super group composed of old timers but nonetheless a breath of fresh air in the music scene! OPM at its finest. Not riding the pop bandwagon of this day and age, the band continues to make quality music. Not your usual average guitar and drum-wielding quartet.
Having ely Buendia as the frontman of this band, no wonder how can they make new music with new band members and of course new styles.
This four members are super massive together!
Pupil brings something new to the OPM scene. Only music conscious people would notice
18
Callalily
I'm a 100% Japanese citizen but I love their songs even though it's difficult to understand, but I still love it, just like K-pop songs some of other country love k-pop song etc, but these band are unique and I hope that they have a lot of english songs so that these band well known not only in the Philippines but also around the world :)... Sorry if my english is bad kekeke

I hope t0 see them in person someday

Callalily ROCKS
I really love the band.. Their songs are so cool.. Yeah.. Rock on callalistas

And They deserve to be on the top... They are really so cool... And they really rock everyone who watches them... Their band vocalist, KEAN, he was so cool... And I hope they will become at the firs spot...
They deserve to be on the top... They are really so cool... And they really rock everyone who watches them... Their band vocalist, KEAN, he was so cool... And I hope they will become at the firs spot...
They are certified crowd drawer. Everywhere they go people scream and sing their hearts out with their songs. Those guys are sweethearts!
19
Wuds
Only few knows but this guys were revered by the bands of today, hard hitting lyrics of the first album!
Legendary fathers of Philippine Punk! I love their song "Metamorphosis"
20
Up Dharma Down
I really love UDD songs especially "Tadhana" which really captured my heart! They have unique & poetic lyrics, unique music and unique voice! I think they are world class!
Come on, UDD? Post-rock, now electronic? Only forward thinking band in mainstream music. Lyrics, arrangement... The musicians are genius.
They've got such a great unique sound. They're world class musicians.
Who doesn't know at least one song from Up Dharma Down?
21
Mymp
First of all, I don't think MYMP is a rock band. And most of their songs were revivals, they don't have many original songs. They mostly played songs that were famous before. I don't think that they have much contribution to "Original Pinoy Music." Though, Juris is a good artist, I just don't think that they contributed a great impact on Pinoy Rock Music.
People don't appreciate that much MYMP but for me they are on the top as the best OPM band. I really love most of their songs even some of the songs are just revival. They do have their own distinct flavor of music. Their acoustic songs are soothing to my ears. Juris is no doubt the best female vocalist ever in OPM industry.
I really love the song "I'll Never Get Over You Getting Over Me" since my elementary days! I love MYMP's acoustic style of singing!
Make Your Mama Proud is not a rock band but their songs and cover songs are simple to listen relaxing and related too.
22
6cyclemind
6Cyclemind exudes the aura of well-intentioned OPM band. Have been loving the band for almost 6yrs. Now. The genre of pop-rock/alternative which to me should influence the minds of this generation to be inspired and achieve what they aimed in life, I feel was given justice by this band. All the songs in their new albun Good By Sunday is an inspiration and a comfort. Multi-INtelligent is my descritpion of this band.
The music that they have created was not just a song that plays on the radio or wherever. It is like the national anthem of all the youth and all the generations who loved and still loving them. Nothing can beat the EHEADS mania. They are indeed the Greates Filipino band of all time. Long live Eheads.
For they have generated a new kind of era mainly on pop-rock that instuated the birth of a lot of new acts, 6cyclemind opened doors for new acts in the industry.
Best band ever.. Lovely songs...
23
Franco
More than being a "super band," Franco basically influenced a lot of musicians from the younger generation to pick up an instrument and play music. He didn't even have to do that directly.
This unique Superband is should be in the top 10 because it's the best on the industry when it comes to combining 2 very unique genres, reggea and rock. Jah Love for FRANCO
The band with the most attitude than anyone on this list.
The best band so far, not so classic but surely is modern reggae. Jah! Rastafari!
24
South Border
This group is really amazing. Their songs especially the old ones like "Kahit Kailan" and "Rainbow" are still hits. They're classic! The singer's voice has that unique cool sound that they can perform in the US and can gain popularity.
I love South Border band! I love their R&B style of singing! I love the songs "Rainbow" and "Kahit Kailan" because of its poetic and romantic lyrics.
When luke was still on the band, the band was great.
I love your songs guys...
25
Paraluman
One of the best band that I know! And all of their songs in In Lab! Album are originals, no remakes! All of their songs are great and beautiful! Their debut song Emily makes us think that this band has a very nice future and indeed all of their songs are VERY INSPIRING! They'll never let down their fans with new songs like Kapitan. The song Kapitan also have a good lesson. To be a good person and help others whoever you are makes us become heroes! I highly recommend this band it's because they have the best music, best vibes and best influence to us. The band are approachable they are so very very kind and thoughtful! And if you are lucky the band will approach you as well! Sweet! Keep up the good work Paraluman!
Paraluman is a relatively new band of Alternative, Rock and Pop in the country's ever-busy music scene. Considered as one of the youngest band to ever hit Metro Manila, the band offers music that is daring and edgy yet versatile enough to shift from one genre to another. Sounds like Moonpools and Caterpillars, Plumb, Michelle Branch, D' Sound and Paramore but did not forget to incorporate their own style to the songs thus making it more interesting to the listening public.

Paraluman is composed of Madeline, Arjay, VR, Jay and Jimbo. Madeline Ramboyong with her fine crooning style make her worthy to front the band and handles the vocalist's duties. Arjay Romero plays the lead guitars while VJ Romero on bass. Jay Macalincag deals with the rhythm and Jimbo Cuenco complete the sounds with his drumming tactics. Though members are technically new in the field, some of them are experienced musicians from other bands and are very eager to learn more and grab every opportunities of ...more
I love the voice of their vocalist "Madeline" and the way the band use to play their songs. Try to listen to their music just once, and you'll get hooked.
They're not the greatest but I love how their music makes you feel good. You'll know that they're playing with their Hearts.
PSearch List