Top 10 Sexiest Male Rock Singers
The Top Ten
1
Kurt Cobain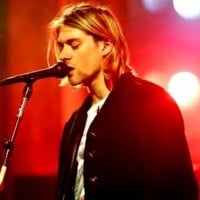 Kurt Cobain was born February 20, 1967, in Aberdeen, Washington. In 1987, he started the grunge band Nirvana, which became one of the most successful bands ever. He was a talented yet troubled grunge performer. Kurt Cobain became a rock legend in the 1990s with his band. He committed suicide at his Seattle home in 1994.
I'm actually surprised that I think he's hot, because I seem to like men with black hair; but just taking a second look at him, I just realise how handsome he was, especially his eyes; and along with that, he was kind and believed in women's rights. We miss you Kurt
I think what makes kurt attractive is how unique he was, how beautiful his songwriting is, his personality in general really drew me to him. I was a depressed teen when I started listening to him and had a huge impact on who I am today. he influenced me as a person, my style, my personality, etc.
Hottest man ever because he didn't even realize it or need to try. Add to that his sensitivity and empathy. Beautiful, talented man who is so very missed. But on a lighter note...no one could paint such a beautiful face. Being in my twenties when he was, I remember how much sensuality he exuded in everything he did.
This man was absolutely stunning. Flawless beauty - chiseled nose, chin and don't get me started on those warm ocean water eyes of his. It's like you could peek right into his depths. But he didn't even care or realise. That is endearing. On top of that, he seemed like an incredibly sweet man. Bless him forever.
2
Axl Rose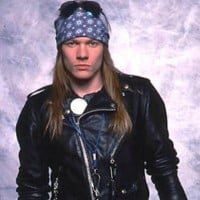 William Bruce Rose Jr., better known as 'Axl Rose', is an American singer born on February 6, 1962, in Lafayette, Indiana. He Is the founder and lead singer of the hard rock band Guns N' Roses. He is a celebrated but controversial figure in the world of rock.
He's like a Greek statue with a wild lion inside. His passion, his ambition, his intelligence, his madness, his marble perfect features, his piercing gaze, his hot temper and his cool style make him the hottest man of all time, not only among rockers but among all men.
Axl Rose was not only the sexiest male rocker, but he was also the sexiest man alive at the time. No one compares to him in the late 80s/early 90s. Every man I have ever seen falls short in my eyes now. Axl Rose is the epitome of sexy, both in his personality and looks.
It's not just his apperance that's sets him high -it's also his grace and charisma, along with the controversial attitude of his! Definitely number one for me! #Guns N' Roses
He was the hottest rocker during his time. He was very sexy and charismatic. All women drooled over him.
3
Chris Cornell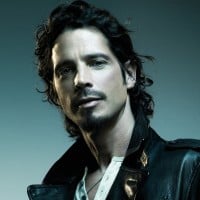 Christopher John "Chris" Cornell was an American rock musician and singer-songwriter, best known as the lead vocalist, primary songwriter and rhythm guitarist for Seattle rock band Soundgarden and as former lead vocalist and songwriter for the supergroup Audioslave. His vocal range was C2 to A5, while his highest notes went up to G6. He died on May 17, 2017.
Those incredible blue eyes, his sweet nature, his gorgeous body and hair, the incredible range of voice as well as lyric writing, etc. What's not to love about Chris?
He was the whole package- talent (voice and songwriting skills) and looks (tall, dark and handsome). Not to mention funny & smart, too. R.I.P. Chris Cornell
This man is by far not only extremely talented but absolutely perfect ! He was handsome yet modest , sexy but didn't want to be
I love him so much. I was lucky enough to see him in Wisconsin right before he died. RIP my buddy.
4
Jared Leto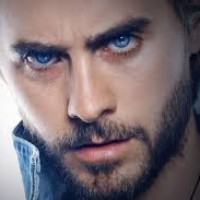 Jared Joseph Leto is an American actor, singer-songwriter, and director. He is well known for being the lead singer of Thirty Seconds to Mars.
Jared Leto is such a gorgeous man, he's beautiful. He's funny, talented, sexy, adorable, environmental, caring, and looks so damn good shirtless. Heck, he made Joker look sexy.
He is so sexy its unbelievable. He made me love the Joker even more than I already did.
Those eyes, that hair, his hands, his unbelievale vocals. The man is pure sex on legs.
Sexy and charismatic... Can't take your eyes off him.
5
Bruce Dickinson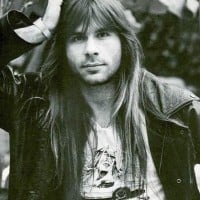 Paul Bruce Dickinson, known professionally as Bruce Dickinson, (born 7 August 1958) is an English musician, airline pilot, and broadcaster. He is most well known for being the lead singer in heavy metal band Iron Maiden and his solo career.Outside his career in music, Dickinson has pursued a number of other activities. He undertook a career as a commercial pilot for Astraeus Airlines, which led to a number of media-reported ventures such as captaining Iron Maiden's converted charter aeroplane, Ed Force One, during their world tours. Following Astraeus' closure, he created his own aircraft maintenance and pilot training company, Cardiff Aviation, in 2012. Dickinson presented his own radio show ...read more.
Hell yeah, especially back in the 80s and 90s when he had long hair, He is a man, unlike all these emo-metal wimps that are floating around nowadays.
Masculine, masculine and masculine. What can be sexier than this?
He's got the best voice by far. multi-talented guy & yes a very fine butt!
He has the sexiest butt ever.
6
Jon Bon Jovi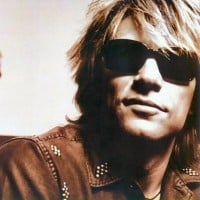 John Francis Bongiovi, Jr., better known by his stage name Jon Bon Jovi, is an American singer-songwriter, record producer, philanthropist, and actor, best known as the founder and frontman of the hair band Bon Jovi from, which was founded by Jon and his pianist, David Bryan, in 1983. He is famous for his band's hit songs "Livin' on a Prayer," "You Give Love a Bad Name," and "Wanted Dead or Alive" which were all released in 1986, on the album Slippery When Wet. Jon was born in Perth Amboy, New Jersey on March 2, 1962.
He has awesome style, Jersey blue eyes, a dashing smile and voluminous hair. His songs are breathtaking. And his personality is dazzling. Oh how I wish I could swap places with Dorothea. He also has a great body. So hot. I'm dead. Love him to the moon and back. I don't know why the frock axl freaking rose is before him because Jon clearly has something which axl does not. And that is a brain.
The most handsome man I have ever seen. He is unique, because He is friendly and strikingly good-looking at the same time. His voice, charm, his smile and hair and body are impressive. He's got it all - beauty, presence, personality and sex appeal.
Nice face and nice voice hair
Just a handsome man
Does not look like he has aged much over the years.
Really has a wonderful stage presence
Like all his music and really enjoyed the song he sang
with Jennifer Nettles, "Who said you can't go home."
Beautiful inside and out. I've met him twice and he has charming and down to earth. He even remembered me from first meeting which wss 4 years earlier. He gives back to his fans and a true family msn. Most beautiful soul I've ever met
7
Jim Morrison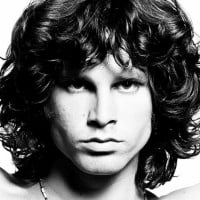 James Douglas "Jim" Morrison was an American singer, songwriter, and poet best remembered as the lead singer of the Doors.
The epitome of a rock frontman. Girls wanted him, guys wanted to be him. Greatest frontman ever. So incredibly smart and handsome with his deep voice and great looks no wonder The Doors are so popular(besides their fantastic music of course).
This man should be in the first place, he's really the hottest rock and roll guy ever! His voice, his deep personality made him very atractive.
He is my idea of beauty.
Without a doubt the most handsome and intelligent human being with such a sexy deep voice and those leather pants and sultry lips... I could go on forever
Without a doubt the most handsome and intelligent guy with that sexy deep voice, those leather pants and sultry lips... I could go on forever
8
Freddie Mercury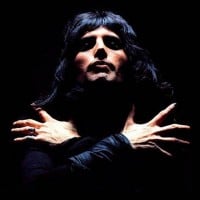 Freddie Mercury (born Farrokh Bulsara, 5th September 1946 - 24th November 1991) was a Zanzibari-born British singer of Indian descent, songwriter and record producer, known as the lead vocalist and songwriter of the British rock band Queen. He also became known for his flamboyant stage persona and four-octave vocal range. Before he became a singer he has been in 3 other bands (Ibex, Sour Milk Sea, and The Hectics). He died on November 24, 1991 from bronchopneumonia as a result from HIV/AIDS
Not only INSANELY talented, Freddie was beautiful. From his perfect body to his dark eyes, full lips and libidinous overbite, if you ever saw Queen live, men and women alike were mesmerized by his oozing sexuality on stage..
Freddie was the complete package.
Amazing voice and vocal range, amazing piano skills, beautiful, hot, smart, sexy, badass, cute, gorgeous overbite, sweet, sassy, cool, oh my gosh! He's everything I could ask for!
Freddie Mercury was bi-sexual not gay. So his sexuality and sensuousness appeals to almost everyone.
I'm straight and a woman but,
I'd go trans., to be with Freddie Mercury permanently, like Jim Hutton was.
Freddie is the sexiest creature who ever lived! So sensual and so red, hot, scorching SEXY! Just Look at him for heaven's sake, he Oozes sexuality! So gorgeous!
9
M. Shadows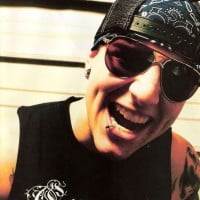 Matthew Charles Sanders, better known by his stage name M. Shadows, is an American musician, best known as the lead vocalist, songwriter and founding member of the American metalcore/alternative metal band Avenged Sevenfold.
By far the HOTTEST rock star I've ever seen! He has it all, voice, height, awesome tattoos, gorgeous eyes, nice built body, which is rare for rock stars. Plus, he is totally alpha.
M. Shadows is the hottest guy ever. That voice, those green eyes, the muscles and don't forget the amazing dimples! Hot!
His smile is breathtaking, those dimples are amazingly attractive and don't get me started on those muscles!
This man has it all! Sexy voice, dimples, tattoos, muscles! He's dripping sex! Give him the top spot!
10
Ville Valo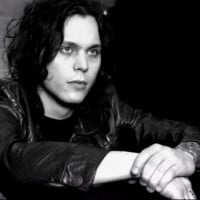 Ville Hermanni Valo is a Finnish singer-songwriter and multi-instrumentalist, best known as the lead vocalist and main songwriter of the Finnish gothic rock band HIM.
Ville has it in loads. He is not only ridiculously talented with a vocal range to only dream about. He is so damn hot. Seams to be a common thing with nordic men.
He has an amazing face and when he sings he literally flirts with the camera or the microphone.
The hottest man on plant
Sexiest man on planet!
The Contenders
11
Elvis Presley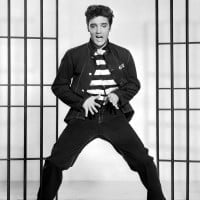 Elvis Aaron Presley (January 8, 1935 – August 16, 1977) was an American singer and actor. Dubbed the "King of Rock and Roll", he is regarded as one of the most significant cultural icons of the 20th century. His energized interpretations of songs and sexually provocative performance style, combined with a singularly potent mix of influences across color lines during a transformative era in race relations, led him to both great success and initial controversy. ...read more.
Elvis Presley is absolutely the most handsome, sexiest, human being to ever walk on this planet! There is no one worth comparing this beautiful man to! He is and always will be the perfect man! Even to this day, I've not seen or heard anything greater than Elvis Presley ❤️
Elvis was and still is the most beautiful man to ever live! # 14? Seriously? Are you people blind? His face is absolutely perfect! Everyone since has copied something from him. His style and fashion, his moves. Look how many like Michael Jackson were obsessed with him.
The most beautiful looking singer, in any genre, ever. Gorgeous, sex on legs. Fantastic voice, great artist and magnetic charisma. He was and still is number 1. Passed away 42 years this month the same number of years he lived. He was pure class.
Elvis is number 1, he had it all. His face was perfect, in his younger days he was sleek like a panther. His voice was and is amazing. The best looking man on planet earth ever. How insulting to put beautiful elvis at 15. Get real.
12
Billie Joe Armstrong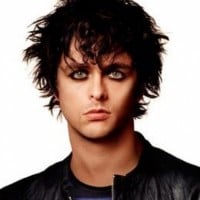 Billie Joe Armstrong is an American musician, singer, songwriter, and actor who is best known as the lead vocalist, primary songwriter, and guitarist of the punk rock band Green Day, which he co-founded with Mike Dirnt. He's also in side-project groups such as The Network, Foxboro HotTubs, Pinhead Gunpowder, and The Longshot. His first group was a band called The Lookouts which disbanded after their 2nd album. He released a solo album consisting of covers in 2020 called "No Fun Mondays" ranging from rock and punk covers. He has a 2 and a half octave vocal ranger, but over time in 2020 and onwards his range has gotten slightly higher. Most notably in their Father Of All album, and during various ...read more.
If I could meet this man... I've been in love with him since I was 10. 21 years of absolute adoration for all things Green Day.
He's still as gorgeous as he was 30 years ago. Had been and still is my childhood idol.
I've had a crush on Billie Joe Armstrong for over 20 years now. He is just so perfect.
Cannot get enough of Billie Joe! He is so amazing and so is his voice!
13
Corey Taylor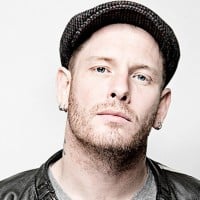 Corey Todd Taylor was born in December 8, 1973. He is an American musician, author, and actor best known as the lead singer and lyricist of the Nu-metal band Slipknot and hard rock/alternative metal band Stone Sour.
Although I could have easily voted for Kurt or Axl, I had to vote for Corey to push him up the list.
Not only is Corey Taylor physically attractive, but he also is appealing through his personality. He's down-to-earth, completely, endlessly dedicated to his music, and he is never afraid to express his opinion.
Hot, hot, hot... He can sing you to sleep or roar you into a nightmare. Easily one of the most versatile and incredible singers ever. He's also down to earth and funny. What more could you ask for?
I can only say that he is the sexiest man I have ever seen, apart from his voice he can take you to heaven or a nightmare in an instant, I love it.
Corey Taylor beautiful inside and out. Absolutely no contest, I would happily climb over the rest to get to him any day!
14
Jerry Cantrell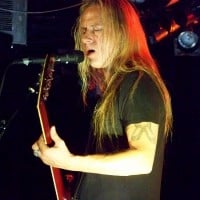 Jerry Fulton Cantrell Jr. is an American musician, singer-songwriter and guitarist best known as the founder, lead guitarist, co-lead vocalist and main songwriter of the rock band Alice in Chains.
jerrys voice is something else, its like melted warm chocolate with a sprinkle of cigarette ash. I love his long hair and adorable smile, he seems like someone who would make eggs for you every morning
15
Adam Gontier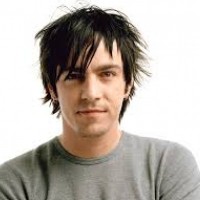 Adam Wade Gontier is a Canadian musician and songwriter. He is the lead singer, rhythm guitarist and main songwriter for Saint Asonia, but is best known as the former lead singer, rhythm guitarist and main songwriter of the Canadian rock band Three Days Grace.
He's super hot! I can't even stand it. He is literally the best singer ever! His voice is so sexy! I could just pick him all over!
He has an amazing voice and his lyrics are so deep. He is also the most attractive man in the world.
This is my third one but I just can't stand how much of a sexy beast this man is! So yummy!
Love his voice! Why did he had to leave? He was amazing, despite what he's been through.
16
Chester Bennington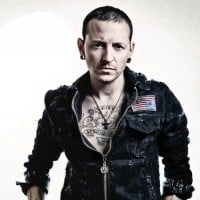 Chester Charles Bennington (March 20th, 1976 - July 20th, 2017) was an American musician, singer, songwriter and actor, best known for being the lead singer of Linkin Park. Before he was known for Linkin Park, Bennington was the lead singer of post-grunge act Grey Daze who was heavily inspired by Stone Temple Pilots they released two albums with Chester before his death. Wake Me and No Sun Today, a third album called Amends would be released in 2020 consisting of voice samples from Bennington. After Grey Daze dissolved, Bennington would join Linkin Parkin in 1999 formerly called Hybrid Theory, replacing former vocalist Mark Wakefield, who would go on to become Taproot's producer. Even with Bennington's ...read more.
Chester has not only an amazing voice, he is also blessed with an cute smile <3 my heart is melting when I see his cute smile.

His cute smile and his awesome tattoos makes him to the sexiest man alive
When I see his smile... The whole world stops and I starts tears down, it is juz over happy because I love him so much
He wasn't just blessed with an amazing voice but with amazing looks too
His voice is a dream
17
Michael Kiske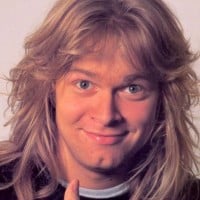 Michael Kiske is a singer best known as the former lead vocalist for the German power metal band Helloween.
The best looking guy on this list and also the sexiest. As a singer he is perfect, too, and in terms of vocal skills the only real competitors are Freddie and Cornell.
My top 5 (considering both their looks and vocal skills)
#1 Kiske
#2 Chris Cornell
#3 Bon Jovi
#4 Bruce Dickinson
#5 Sebastian Bach.
This is the most handsome male creature I've ever seen. Perfect body and face. So sexy. And a perfect voice - one of the best singers ever. Check out the original video for the song 'I Want Out' (1988) by Helloween.
The most beautiful male I've ever seen. He seems much better than this pic.
18
Layne Staley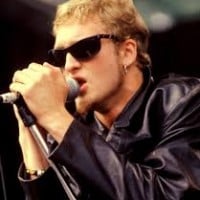 Layne Thomas Staley was an American musician who served as the lead singer and co-songwriter of the rock band Alice in Chains, which he founded with guitarist Jerry Cantrell in Seattle, Washington in 1987. Alice in Chains rose to international fame as part of the grunge movement of the early 1990s. In 2002, Staley was found dead in his home of a drug overdose.
Aw come on... why is he not higher up on this list? He was an insanely talented man with a beautiful face. Just perfect in every way
There is something mysterious about him that attracts me personally. I could stare into his eyes for hours ... And those lips. Besides, I think he could dress well too. He should be much higher on this list.
One can't just casually explain how hot Staley was , everything about him.. the most beautiful voice too, sweet innocent face but a tormented mind..
You could go swimming in his eyes!
19
David Lee Roth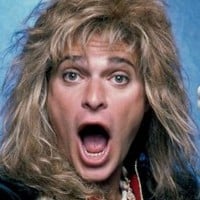 David Lee Roth is an American rock vocalist, songwriter, actor, author, and former radio personality.
20
Andy Biersack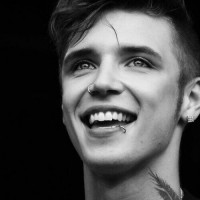 Andrew Dennis "Andy" Biersack, formerly known as Andy Six, is an American singer and pianist. He is the founder and lead vocalist for the American rock band Black Veil Brides, and is its only remaining original member.
Andy Biersack is the sexiest man alive his face is just so perfect it is impossible to point out a flaw on this man . His singing blows me away every time he has got such a deep voice he is a god. He should be number 1. The best thing to say is that this man is just PERFECT . $ you andy
Andy Biersack is insanly hot. Just telling the truth. He is one of the sweetest and best looking people in the universe. He deserves a higher ranking. Andy has one of the best voices in the world! He screams like a demon and sings like an angel. So, world, please give this wonderful man a higher ranking. He deserves it.
This number is not worthy of the guy! Have you heard his voice? Have you even seen him without all the makeup? He's practically everything that makes the best... Just try it out... I did and I went from a complete different person to what I am now! His band is a REAL band. THey cange lives and save them.
Andy really does deserve a higher ranking. If emo looking is not your thing check out some more recent pictures of him with short hair. He is stunning. He has an amazing voice and a great personality on top of that.
21
Glenn Danzig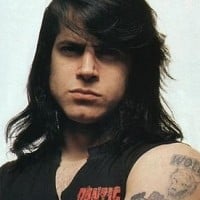 Glenn Danzig is an American singer, songwriter, and musician from Lodi, New Jersey. He is the founder of the bands Misfits, Samhain and Danzig. He owns the Evilive record label as well as Verotik, an adult-oriented comic book publishing company.
He is just HOT! He has a gorgeous face, nice muscles, and one hell of a voice. He's just badass!
22
Sebastian Bach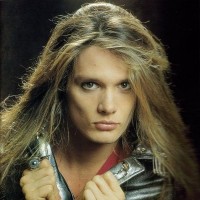 Sebastian Philip Bierk, known professionally as Sebastian Bach, is a Canadian heavy metal singer who achieved mainstream success as frontman of Skid Row from 1987-96. Since his departure from Skid Row, he has had many television roles, acted in Broadway plays, and leads a solo career.
! I couldn't believe when I saw him for the first time. He was hot and what a voice- spectacular. Gives me chills every time I listen to him. Definitely number 1 for me.
I say Sebastian should be in the top 3 if not one. He is the definition of sexy, and has a spectacular voice like nothing you could ever imagine.
He is the sexiest of them all... it's ridiculous that he's not in the top ten. He has the look, the hair, the voice and the attitude. I say number one!
How is Kurt Cobain's been voted sexier than Sebastian?! Sebastian has a better voice and a better personality!
23
Michael Hutchence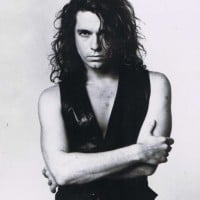 Michael Kelland John Hutchence (22 January 1960 – 22 November 1997) was an Australian musician and actor. He was a founding member, lead singer and lyricist of rock band INXS from 1977 until his death in 1997.
I fell in love with Michael Hutchence immediately upon seeing him in the By My Side music video. I felt mesmerized by her charm, beauty, sexy appeal and wonderful voice. He has an incredibly sexy voice. He is extremely handsome! Gorgeous! And he is also cute and charismatic.
From the moment I saw him on MTV for the first time, I, like millions of others, fell in love with that gorgeous voice, body, and animal magnetism that he had more than any other performer I have ever seen. Those eyes could make you feel "funny" inside just by the emotions and excitement you would feel that he conveyed so easily. Sex on a stick is the best way to describe him.
Michael Hutchence had the voice, the looks, and pure animal attraction that females of all ages. Just listening to him sing puts a smile on my face even after all this time. And when he smiled... forget it. You were lost under his spell. Best ever.
Please, this guy was so sexy. His voice made us girls fall in love with him and guys want to be him. Australian talent is underrated sometimes. He's one of my kind.
24
Till Lindemann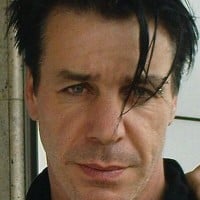 Till Lindemann is a German singer, songwriter, musician, actor, poet, and pyrotechnician. He is best known as the lead vocalist and frontman of the German Neue Deutsche Härte band Rammstein.
I deeply convince that he is such an awesome singer as well as amazing person. When I first heard Rammstein's performance of Engel at Madison Square Garden in the US in 2010 the first three things that stuck in my mind are his Dramatic Baritone voice,his beauty and his expressions. I have to admit that whenever I listen to any song which is being rendered by him,his voice is extremely stunning that instantly draws me. He looks drop dead gorgeous as well. His eyes are so expressive that makes me fall in love with him. His Stage Presence is just phenomenal. I also have to mention that his beauty is to die for and his dazzling smile. His physique is just extraordinary and I have to tell that he always looks like a dream. So for me he is the epitome of sex appeal, elegance, beauty, intellect, hotness and man crush.
He is super masculine and dominant, and his baritone voice commands submission. He's super hot and sexy!
Everything about him. His face, eyes, smile, hair, body structure, and most of all, his voice.
He is way hotter than my steam iron. Plus he has amazing personality and great voice.
25
Chuck Schuldiner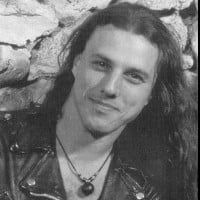 Charles Michael "Chuck" Schuldiner (1967-2001) was an American singer, songwriter, and guitarist, best known as the founder and vocalist, guitarist and bassist of the American heavy metal band Death. He is considered the most influential figure in Death Metal, with some publications referring to Chuck ...read more.
Not only was he extremely handsome, but he was super chill too. RIP Chuck.
Aw, he looks so cute and nice in that picture.
Chuck was the man.
The ideal man
PSearch List