Top Ten Scariest Baby Einstein Characters
The Top Ten
1
Zylon Dragon (Baby Bach)
I don't remember watching Baby Bach, but he looks so scary. I would've been scared of him if I saw him as a kid. - Artmemories12
He scared everybody when they where little, so I made him 1!
He was creepy, but not as creepy as that freaky ass Sunflower thingy!
BE DISLIKING THIS
V 2 Comments
2
Bard (Baby Mozart)
I liked Bard's "blah" because it reminded me of his friendly attitude in Baby Shakespeare, where he was not scary. But in Baby Mozart, his entering the screen and facial expressions were creepy, especially with the noise. - Artmemories12
BE LIKING THIS PLEASE VOTE SCARED MANY CHILDREN PLEASE VOTE FOR BARD #1 CREEPYPASTA CHARACTER
I WAS SCARED BY HIM MULTIPLE TIMES WHY IS HE ONLY NUMBER 2? HE ALSO SCARRED ME FOR LIFE.
BLAH DRAGON
V 1 Comment
3
Isaac the Lion (Baby Newton)
He wasn't scary
He used to scare me when I was two or three.
How is this one scary
The best puppit
V 1 Comment
4 Manager the Clown (Baby Newton)
5 Beethoven the Giraffe (Baby Beethoven)
6
Vincent Van Goat (Baby Van Gogh)
I still have nightmares because of that one puppet covered in paint and those eyes!
7
Jane the Monkey (Baby Shakespeare)
Jane The Monkey look possesed in Baby Shakespeare - NostalgiaMonkey
8
Lizzy the Tiger (Baby Shakespere)
Lizzy's roar was scary. That timer just jumped out of the grass randomly to roar. She never gave me nightmares though.
Lizzy scared me a bit when I was little, especially when she popped out of the grass and roared.
Tiger Jumps The Grass, Roars & Jumps Again
9
Pavlov the Dog (Baby Newton)
The new Pavlo design they used here looks so terrifying. It looks possessed and it could kill you any second.
10
Neighton the Horse (Numbers Nursery)
HE EATS A FLOWER! WHO WOULDN'T BE FREAKED OUT?!?!?!
The Contenders
11
Gailie The Baby Kangaroo (Baby Galileo)
When he's in his mother's pouch, he looks creepy.
HIS NAME IS BABY GALILEO
12 Dinosaur (Baby Mozart)
13
Red Machine Man Robot (Baby Bach)
No! just no...
14
Meep Meep (Baby Bach)
Oh my god he scared me when I was little
15
Saint Bernard (Baby Mozart)
Saint Bernard was the reason I was afraid of the T.V. turned off as a child as the reason I did not want to go to bed. Whenever the T.V. was off, I feared he would randomly show up on the screen. I was also scared he would come into my room at night. I recall this one time (probably a nightmare) in which my cousin told me good night and a barn scene appeared on my living room T.V.. I saw the shadow of the dog puppet coming and Saint Bernard did his bark, except he stuck out this tongue. Then he got close-up to the screen and wiggled his tongue around. I had nightmares about Saint Bernard, the scariest part of my childhood. One time in kindergarten, I watched T.V. in my parents bedroom and then Saint Bernard, dressed as a firefighter, showed up on the screen. I also recall sitting up in bed at night and blinking my eyes until I saw Saint Bernard. I cried before he barked at me. I had another nightmare in which he rotationally showed up on my T.V. screen to do his bark. He moved in a ...more - Artmemories12
He is the best B. E character ever next to Z. Dragon because they both scared the crap out of babies who watched this ripoff to classical music.
16
The Octopus Puppet (Baby Bach)
The octopus is too strange and his music isn't appropriate for his moment
17 White Reindeer (Baby Santa)
18 Giraffe Cone Puppet (World Animals)
19
Robots (Baby Bach)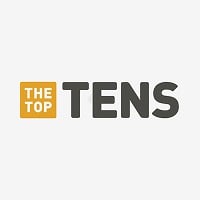 BAdd New Item
Related Lists
Top 10 Scariest Baby Einstein Moments
Top Ten Best Baby Einstein Characters
Top Ten Best Baby Einstein Episodes

Top 10 Creepiest Baby Einstein Moments
List Stats
19 listings
3 years, 333 days old

Error Reporting
See a factual error in these listings? Report it
here
.