Top 10 Shows That Should Have Gotten Cancelled Before Airing an Episode
The Top Ten
1
BreadWinners (Nickelodeon)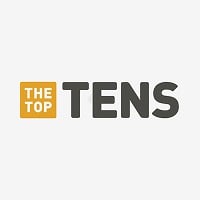 Breadwinners is a 2014 animated comedy television series produced by Nickelodeon. It is about the adventures of SwaySway and Buhdeuce, two ducks who drive in a rocket van delivering bread to their customers.
Seriously, who likes this show? And I've heard it's even getting a 2nd season, What is wrong with Nick these days? Are they so over-hyped over toilet humor, that they have to force the jokes into their shows? Nick is totally dead now. - MeaganSaysHI
2
I Didn't do it (Disney Channel)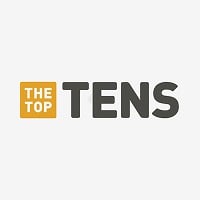 I Didn't Do It is an American teen sitcom that premiered on Disney Channel on January 17, 2014, and ended on October 16, 2015. The series was created by Tod Himmel and Josh Silverstein and stars Olivia Holt, Austin North, Piper Curda, Peyton Clark, and Sarah Gilman.
Agreed.
THIS SHOW IS THE WORST SIT-COM I HAVE EVER SEEN IN 14 YEARS OF MY LIFEE! THE JOKES ARE COMPLETELY RETARDED, THE ACTORS DON'T LOOK LIKE FRESHMEN THEY LOOK LIKE JUNIORS OR SENIORS, THE CHARACTERS PERSONALITIES ARE TACKY, SO ON SO FORTH, I HOPE IT GETS CANCELLED VERY SOON! THIS IS THE REASON WHY MY FAMILY DOESN'T EVEN WATCH DISNEY THAT MUCH NO MORE, BECAUSE OF THIS ABOMINATION OF A SHOW! - MeaganSaysHI
3
Keeping Up With The Kardashians (E!)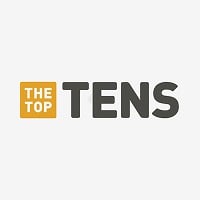 Should HAVE ENDED BEFORE IT HAD A CHANCE TO MAKE IT ON LIVE TELEVISION!
Any decent T.V. network would have sent the Kardashians to the poor house. - PositronWildhawk
Who cares what these Pig-Horse faced whores do in their lives? - MeaganSaysHI
4
Toddlers and Tiaras (TLC)
Brutal to kids, the parents are forcing prostitution on innocent kids by dressing them up in skimpy outfits for cash rewards, plus some of the kids are just straight up bratty, when they don't win they have a fit and cry about it, what these kids don't know is failing sometimes makes you successful. - MeaganSaysHI
I liked this show but I totally agree that these kids go through lot. The cameras even irritate the kids. These kids r sometimes forced to do pageants when they rather be going to birthday parties or social events.
5
Here Comes Honey Boo Boo (TLC)
I'm actually glad this show is cancelled, but it could have gotten cancelled on their first episode, this show is just boring AF - MeaganSaysHI
If this never aired, Sugar wouldn't have come and ruined Total Drama Pahkitew Island. - Turkeyasylum
I have bad news...sadly it's com back
6
Sanjay and Craig (Nickelodeon)
If you are interested in butt jokes, fart jokes, and anything toilet humor, this is the show for you! - MeaganSaysHI
7
Jersey Shore (MTV)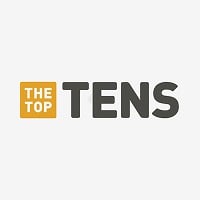 Jersey Shore is an American reality television series which ran on MTV from December 3, 2009 to December 20, 2012 in the United States.
Ohh this show is disgusting, I can't even explain it... - MeaganSaysHI
8
Ren and Stimpy: Adult Party Cartoon (Spike)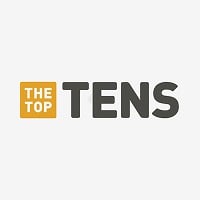 9 Mr. Pickles (Adult Swim)
10
Fanboy and Chum Chum (Nickelodeon)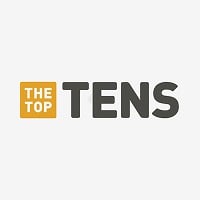 Fanboy & Chum Chum is an American 3D CGI animated television series created by Eric Robles for Nickelodeon. It is based on Fanboy, an animated short created by Robles for Nicktoons and Frederator Studios, which was broadcast August 14, 2009 to July 12, 2014 on Random! Cartoons. The series was first ...read more.
The Contenders
11
Jerry Springer (NBC)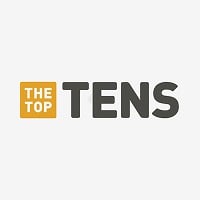 Gerald Norman "Jerry" Springer is a British-born American television presenter, former lawyer, politician, news presenter, actor, and musician.
Ohh the stupidity! If you wanna fight over a girl or boy just do it somewhere else, not this stupid piece of crap of a show, and if you wanna get married, do it on the dang beach! Not on this show. This show could have gotten cancelled due to violence. - MeaganSaysHI
12 Mega Babies (Kids WB)
13
Uncle Grandpa (Cartoon Network)
Cartoon Network is my favorite Broadcasting company... but they need to get rid of this show, this show makes Sanjay and Craig look like a masterpiece - MeaganSaysHI
Disagreed.
14 Maury (NBC)
15
Robot Chicken (Adult Swim)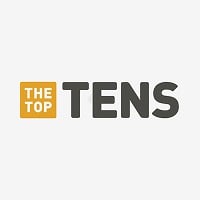 Robot Chicken is an American stop motion sketch comedy television series, created and executive produced by Seth Green and Matthew Senreich along with co-head writers Douglas Goldstein and Tom Root for Adult Swim.
Why is that crap STILL ruining Adult Swim?! - BlueDiamondFromNowhere
16
2 Broke Girls (CBS)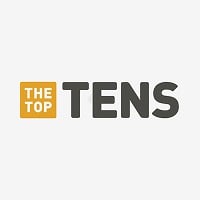 2 Broke Girls is an American television sitcom that aired on CBS from September 19, 2011 to April 17, 2017. The series was produced for Warner Bros. Television and created by Michael Patrick King and Whitney Cummings. Set in the Williamsburg neighborhood of Brooklyn, New York City, the show's plot follows ...read more.
This show is unbelievably awful. How it caught on, I have no idea. - PositronWildhawk
Awful...
17
My Little Pony: Friendship Is Magic (Discovery)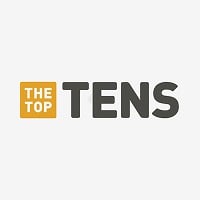 My Little Pony: Friendship Is Magic is a children's animated fantasy television series developed by Lauren Faust, produced by Hasbro Studios and DHX Media Vancouver. Despite the target demographic of young girls, Friendship Is Magic has also gained a large following of older viewers, mainly young and ...read more.
This show is really good, it shouldn't be on this list...
Overrated piece of garbage should get cancelled soon!
I HATE THIS SHOW!
18 16 and Pregnant (MTV)
19
The Naked Brothers Band (Nickelodeon)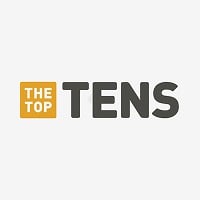 The Naked Brothers Band is an American children's television series created by Polly Draper for Nickelodeon.
20
The Problem Solverz (Cartoon Network)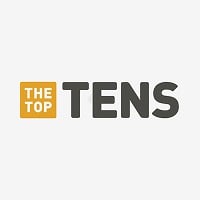 The Problem Solverz is an American animated television series that aired on Cartoon Network. Created by Ben Jones, it follows Alfe, Horace, and Roba, a group of detectives in their troubled town, Farboro.
21
American Idol (FOX)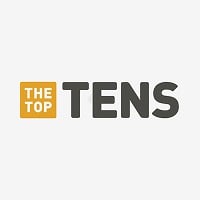 American Idol is an American talent reality television series that first aired in 2002. As of May 2019, there have been seventeen seasons.
BAdd New Item