Best Songs of 2017
ProPanda
The Top Ten
1
Ravens - Mount Eerie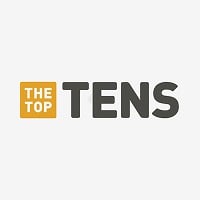 I honestly can't see the appeal, I mean, I like the tragic lyrics, but this guy really can't sing and bores me. There are sad songs out there that are way better mainly because the singer's vocals have more feeling in them. Sorry. - DCfnaf
Guys, I Feel It Coming is good, but we really need a hipster song to be #1. - djpenquin999
What is this song? I can't even find a PROPER music video of it on YouTube! - micahisthebest
I love it
V 10 Comments
2
I Feel It Coming (Feat. Daft Punk) - The Weeknd

Amazing! Daft Punk's production is wonderful and The Weeknd sounds just like Michael Jackson. Seriously, you could have told me this song came out in 1986 and I would have believed you. - Spark_Of_Life
The Weeknd is Amazing and so are Daft Punk
Finally some good modern music just seen the amazing music video as well to this song
This is a 2016 song, but it's still pretty good. I'm starting to like The Weeknd. - Cartoonfan202
V 18 Comments
3
DNA. - Kendrick Lamar

There's something that hits as hard as HUMBLE., a song that I already love and give a 5/5, but then there's THIS. Mike WiLL made up for his entire discography (and that's saying a LOT) and then some with a spacious keyboard loop that is just minimalist enough for Kendrick's incredible bars. The song is about Kendrick's quest to clean the reputation of a genre notorious for sex, money, and murder and doesn't really do much to change that. The bars on their own kick ass as well, and his flow is great. Then a beat switch happens after he crams as many syllables as possible, and goes WAY harder against a powerful vocal sample.
This whole album is one of the best I heard this year. - cjWriter1997
This is badass. Let's get it to the top ASAP. - Swellow
Kendrick Lamar bringing back real rap and giving us a vacation to get away from those Migos idiots - venomouskillingmachine
V 2 Comments
4
Speak to Me - Amy Lee

Another fantastic song. Listen, Amy Lee never fails to disappoint, the girl has an enchanting voice and beautiful music. - DCfnaf
A beautiful song. - Cartoonfan202
Thank you for this amazing gift in 2017 Amy. A beautiful song by the most angelic voice ever. I just hope that you never stop singing :( - mood333
5
Green Light - Lorde

It's amazing how Lorde took 4 years off and came back with probably her best song to date. It keeps the creative edge that makes her music unique while simultaneously being more upbeat and melodic than her previous effort. Just a fantastic, well made song from top to bottom. - TheEvilNuggetCookie
This song is a some way to return to the charts after 4 years away. Lorde has grown up, she isn't a teenager anymore and the Pure Heroine days are over and fans need to move with her. Sure Green Light still contains traces of Pure Heroine but its dance pop at its finest. You've done well, Ella! - crowdiegal
I wasn't too convinced with this song on first listen, but after giving it a few more shots, I'm loving it. Lorde sounds great and the instrumentals are more upbeat in comparison to Royals. - NiktheWiz
I love this song! - Zplatter360
V 8 Comments
6
Castle on the Hill - Ed Sheeran

This is way better than Shape of You. There is an electric guitar in place of a boring tropical house beat, the lyrics about Ed's childhood beats the generic sex narrative of Shape of You, and there is actually energy and effort put into here. 9/10 - NiktheWiz
This is way better than Shape of You. Can feel that this song means more to Ed than Shape of You. Its just a pity it wasn't the number 1 hit it deserved to be because people didn't listen to both Ed Sheeran songs at the time and realize Castle on the Hill is a mile better - crowdiegal
I like this song - RoseCandyMusic
Favorite song!
V 10 Comments
7
Malibu - Miley Cyrus

Hannah Montana is gone, and she will sorely be missed by her fans (I hated the show and was not upset to see her go though). Then Miley Cyrus changed her appearances and wore ridiculous costumes, sexualized her concerts, made disgusting videos, autotuned most of her songs to death (Wrecking Ball is an exception), and twerked on stage for fame. Once she got on The Voice, she stopped the antics and started transitioning back to country girl Miley Cyrus. She has officially transitioned back to normal. For those of you who still think she's a disgusting and poor role model...please spread the word about this beautiful, heartfelt country pop song. The song is about Miley living in Malibu and directing the song to Liam Hemsworth. The message and lyrics are just beautiful, especially for Miley standards. "I never would've believed you if three years ago you told me/I'd be here writing this song" and "We are just like the waves that flow back and forth/Sometimes I feel like I'm drowning/And ...more - DCfnaf
Thank God she gained her sanity back, she was wasting her talent there for a few years and it was actually kind of sad. - TheEvilNuggetCookie
If any of you need evidence as to how I'm NOT Spectrum Pulse, this is it. I don't love this like most people do, it's still lacking in a lot of energy, but it's...it's nice. Really nice. 3/5 - WonkeyDude98
I don't quite love this (I prefer Wrecking Ball and FU), it's still alright for what it's worth. It's no Hannah Montana, nor is it another We Can't Stop or 23. 6/10. - NiktheWiz
V 2 Comments
8
Pedestal - Jackie Evancho

From Jackie's new album "Two Hearts" - a song about the ups and downs of fame, written by Jackie herself. Also, see her fantastic new video of the same song. - BobG
One of Jackie's first attempt at writing. This song is so addicting as to cause me to listen to it over and over again. Great work Jackie!
Great song written by Jackie Evancho. It clearly shows her creative ability.
Jackie deserves to be on that pedestal!
V 9 Comments
9
Love Exists - Amy Lee

Amy Lee is the best! I'm listening to this right now! - KianaLexi
Never stop singing Amy. - mood333
Why are angsty music acts making a comeback in 2017? - SwagFlicks
Okay, a mini-review (I'm back! ).

This song isn't good. First of all, it has no rhythmic structure at all. Those who will still say, "The lyrics are good", well, it isn't even original. I mean, Amy herself said that it was a rework of 'L'amore Estite' by Francesca Michielin, which is an Italian song.

Second of all, Amy herself. I think she belongs in a opera, not making songs. Like, how thick are her vocals. No, I can't stand this.

1 mark for at least trying to write something decent, and 1 mark for THANKFULLY NOT being bland. Total - 2/5

Come at me, Amy Lee Fangirls. - PhenomentalOne
10
Paris - Chainsmokers

Much better than Closer - Neonco31
I really love this song!
Yeah way better that closer
Love, love, love this song
V 4 Comments
The Newcomers
?
Nancy Mulligan - Ed Sheeran

?
I Luv It - Psy

I can't believe it, I think this song was so much better than Gangnam Style!

Catchy beat, catchy singing, nice chorus, and perfect comeback. I love it! 5/5 - Neonco31
The Contenders
11
Hard Times - Paramore

I am torn on this song. Not sure whether I like it or whether it could be a bit better. Hayley seems pitchy in places but I wonder if that's intended. I just don't know. - crowdiegal
This stan has been forced to wait 4 years, and you know what? It was worth every second because this is amazing. - TheEvilNuggetCookie
Damn what happened? This is... so unexpectedly amazing! 5/5 - ProPanda
I LOVE THIS SONG - RoseCandyMusic
V 2 Comments
12
Giving Back the Best of Me - Jaime Wyatt

13
That's What I Like - Bruno Mars

I listen to this song 24/7 it makes you just want to get up and dance
Bruno is charming on this track with great vocals backed up by better production. Not that much else to say about it though
Bruno just nails this song, its fantastic. One of my favourite hit songs of 2017 so far. - crowdiegal
This song is good but it overplayed - RoseCandyMusic
V 8 Comments
14
My Mistake - Candice Glover

I'm here on this list to talk about and defend what I believe is underrated music that deserves more attention. "My Mistake" is a great R&B song. Candice is one of the best female vocalists since Whitney Houston, along with singers such as Amy Lee, Adele, and Kelly Clarkson. She sings with beauty and power and the background effects like her lines echoing only make the song more relaxing and enjoyable. I can't wait for Candice's new album this summer because she is easily up there as one of the most underrated singers with Amy Lee. You've impressed me Candice, let's see if you can impress thetoptens. - DCfnaf
Really, this is lower than Cupcakke and Princess Vitarah? - DCfnaf
This song is ok. I like her voice, and the lyrics are alright. The beat isn't very pleasing though. 3/5. - ProPanda
15
Sign of the Times - Harry Styles

I'm not a fan of One Direction or Harry Styles but this song is actually good. I feel like it was influenced by Pink Floyd (Maybe some David Bowie too). The drum beats, guitar and just the mood of the song. He actually has a nice voice, which is surprising since he's from One Direction. My faith in new music has been restored. - BrianScott01
Much better than Zayn and Niall. The electric guitar really suits Harry well. 8/10 - NiktheWiz
To be honest this is probably one of the most amazing songs I've ever heard - pjo
Oh my god. How is this so good? - JamesBourne
V 5 Comments
16
Real Death - Mount Eerie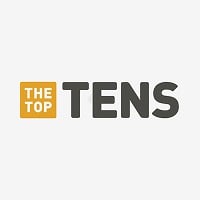 17
Three - Lauren Alaina

18
Liability - Lorde

This beautiful ballad on the piano is not higher than Spongebob? This song actually has real instruments playing... - DCfnaf
Why is this not higher?! - Zplatter360
Lorde was okay in 2013, pure heroine was a good album, but it wasn't my favorite. this, however, is amazing. first off, it's a slow, soft piano ballad. I LOVE THAT. then, the lryics. I can identity with them, but also I wonder if I'm on the other side. so it gives you the greatest gift a song can give:make you question yourself.and it ends on the perfect note. how much I like this song depends on my mood. sometimes it's just a song, other times I savor every note. 10/10 easly the best thing lyricaly to hit the pop airways for at least a decade(in my opinion). I'm getting flashbacks to my favorite joni mitchell songs in the 70s - RecklessGreed
19
My Old Man - Zac Brown Band

Love the Zach brown band- but castle on the hill is better - foxandwolf
20
Chanel - Frank Ocean

PSearch List
Recommended Lists
Related Lists

Best 2015-2017 Songs

Best Hit Songs of 2017

Top 10 Songs to Describe TheTopTens in March 2017

Songs that Need to Become Hits in 2017

Most Overplayed Songs of 2017
List StatsUpdated 22 May 2017
1,000 votes
268 listings
180 days old

Top Remixes (30)

1. Malibu - Miley Cyrus
2. Speak to Me - Amy Lee
3. I Feel It Coming (Feat. Daft Punk) - The Weeknd

DCfnaf

1. Chanel - Frank Ocean
2. Ravens - Mount Eerie
3. Hallucinating - Future

SwagFlicks

1. Ravens - Mount Eerie
2. Speak to Me - Amy Lee
3. Giving Back the Best of Me - Jaime Wyatt

NiktheWiz
View All 30
Posts
Spark_Of_Life
4X4: Black Beatles vs. Starboy vs. I Don't Wanna Live Forever vs. Scars to Your Beautiful
Spark_Of_Life
Error Reporting
See a factual error in these listings? Report it
here
.