Best Songs of 2017
ProPanda
The Top Ten
1
Praying - Kesha

I plan on making a whole blog series dedicated to reviewing Kesha, explaining her thought process and intent behind her music since the very beginning, but I'm so glad she's finally broken free. No longer held back by people who try to control her every action, now she can make music that can be enjoyed by more than just the music nerds. Because yeah, this is downright magical. 6/5 - WonkeyDude98
This song is absolutely amazing! It makes me so happy to see Kesha back in such a big way, especially after all the crap she's had to go through. This is the best she's ever sounded by far, and the song itself is a masterpiece. If this doesn't take the top spot by the end of the year, I will be both shocked AND disappointed. - tonyb500
Between everything she's gone through and where she's at now, Kesha has come such a long way. She is stronger than ever, and this song proves it in such a huge way. Hands down her best song, and hands down the best song of 2017 so far. This NEEDS to take the top spot!
This song is Great! I listened to it for the 1st time on the radio and couldn't stop listening to it! This is 100% the best song she ever made and I'm so happy for her after everything she has been going through! I hope she continues this!
V 70 Comments
2
Speak to Me - Amy Lee

Amy Lee has been working so hard recently and and she most definitely deserves the recognition and the number one spot. The song gives me chills every time I listen to it and it never gets old. Seriously, her vocals in the song can not be overlooked nor the heartfelt lyrics. The lyrics and the melody come from a very melancholic place that you can relate to more if you see the movie "Voice from the Stone". It's an amazing 2017 dark masterpiece. - mood333
Uhh, I wasn't feeling the song as much as others were but I can still respect that it's a good song. 4/5 - AlphaQ
Amazing song, it's one of the best touching songs so far, Amy Lee did it again, she has just overcome the My Immortal "best ballad of her" hype with something even better, great lyrics, incredible piano, stunning video.
To be honest, this song does not deserve #1, not by a long shot. It's pretty sure, but that's all it really is. And that's really Evanescence's only consistently redeeming trait when THAT'S even there. 3/5 - PandaDude98
Agreed. It does have some great vocals and a good melody, but when it comes down to it, it's not perfect. And it certainly does not bat out "Praying". - tonyb500
V 18 Comments
3
Ravens - Mount Eerie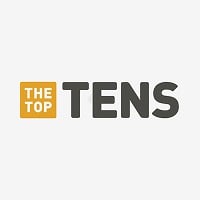 Oh thank god this fell out of the top 3. This guy seriously can't sing. He has vocals similar to other terrible artists like Mike Kinsella and Giles Corey. The lyrics suck too. What, it's about the death of his wife? Pfft, why would anyone be so depressing. Go listen to Sound Of Silence by Disturbed or Car Radio by twenty one pilots. That's real music that actually does make you think about life. As for the production, it's godawful. I've heard many masterpieces in my life, ranging from Angelic 2 The Core by Corey Feldman, to #NEWGOREORDER by BORGORE. They have much better production that's more than just some guitar that's barely there. Missio have actual lyrics too unlike this guy so ha. Seriously, I don't know why people are praising this guy instead. In a year where Linkin Park (rip Mike Shinoda), Arcade Fire, and All Time Low are making their best music ever, I don't see a need for this. Go listen to some Amy Lee or twenty one pilots, or better yet AJR instead. At least they have ...more - ProPanda
Jesus Christ! I definitely thought this was undeserving of the Number 1 spot, but...why is this at the bottom of the list with all of the year's garbage? This should be on like...I don't know the third page? - DCfnaf
It isn't that awful. The lyrics are good, but the vocals are just bland and kinda raspy. - isaaonrtdmtr
Okay fine, it grew on me. Are y'all happy now?!?!? 6/5 - DCfnaf
V 27 Comments
4
All I Got is You - Deep Purple

A classic band making a comeback! Love it! - naFrovivuS
This song is very good Deep Purple still sound good after all these years - christangrant
Deep Purple rock! Moreover, singer Ian Gillan was 71 when recorded it in 2016! - Metal_Treasure
Great band and great song!
V 8 Comments
5
The Promise - Chris Cornell

Compared to the mainstream artists either making corny love songs, dirty rap songs, and just generic first world problem songs this year, this is easily the best. It reflects on the third world problems we face and how they continue to plague us, and Chris's vocals really are amazing. Really hadn't changed a bit. Rest In Peace, Chris Cornell. 4.8/5 - naFrovivuS
Especially "Praying", which is probably the most meaningful song of the year. It's not love, sex, or partying, it's about how Kesha won't be broken. She is the best pop artist of the year. - DCfnaf
This is a wonderful song...so true...so touching. We miss Chris...may he RIP. Blessings to his wife and children...may they have the strength to understand his early passing. This song should be in the top 10.
Just listened to it, and I understand why people like this. Great song. - DCfnaf
RIP Chriss
V 2 Comments
6
DNA. - Kendrick Lamar

There's something that hits as hard as HUMBLE., a song that I already love and give a 5/5, but then there's THIS. Mike WiLL made up for his entire discography (and that's saying a LOT) and then some with a spacious keyboard loop that is just minimalist enough for Kendrick's incredible bars. The song is about Kendrick's quest to clean the reputation of a genre notorious for sex, money, and murder and doesn't really do much to change that. The bars on their own kick ass as well, and his flow is great. Then a beat switch happens after he crams as many syllables as possible, and goes WAY harder against a powerful vocal sample.
When I first listened to DAMN, I literally hurt myself from dancing to two select songs, and those were HUMBLE and DNA (the same could've happened on ELEMENT as well). I swear, Kendrick tore all of these tracks up, but it's not like that's something new. Whenever he drops something, I'll always make sure to have enough space around me for the get down. This track is absolutely monstrous. 6/5 - Mcgillacuddy
Yay this is getting ranked higher and proves I don't have an unpopular opinion on liking this! 6/5 - AlphaQ
It's a good ass song
V 35 Comments
7
Sign of the Times - Harry Styles

I'm not a fan of One Direction or Harry Styles but this song is actually good. I feel like it was influenced by Pink Floyd (Maybe some David Bowie too). The drum beats, guitar and just the mood of the song. He actually has a nice voice, which is surprising since he's from One Direction. My faith in new music has been restored. - BrianScott01
Before sign of the times I didn't know what Harry Styles' voice sounds like and the first time I heard this song it just got me. His first note gave me goosebumps and the song is incredible. It's easily outstanding from the temp pop songs. The guitar and drum front and center vibe is so nostalgic and old-school which I loved very much. And he's got such a powerful voice. I love the raspy deep but clear texture of it. And he's a very good performer too. The live of this song has totally blown my mind.
This and Two ghosts were easily the best on the album. The style is sort of like a queen/Pink Floyd style driving guitar-based rock song, with the awesome feedback based guitar sound and surprisingly well-written lyrics. I was always a one-d hater, but this great, and the rest of the album was ok too, but I like that this was all him. I know this is his voice, his lyrics his guitar, and that's great. Right now, I think he's just trying to find the right sound to make a formula, and I'm looking forward to the next album. Well done Harry.
DIE HARRY DIE YOU STOLE MY WIFE - Adam Gillibrand
V 58 Comments
8
Castle on the Hill - Ed Sheeran

This is way better than Shape of You. There is an electric guitar in place of a boring tropical house beat, the lyrics about Ed's childhood beats the generic sex narrative of Shape of You, and there is actually energy and effort put into here. 9/10 - NiktheWiz
This is way better than Shape of You. Can feel that this song means more to Ed than Shape of You. Its just a pity it wasn't the number 1 hit it deserved to be because people didn't listen to both Ed Sheeran songs at the time and realize Castle on the Hill is a mile better - crowdiegal
I must admit, I was somewhat disappointed by this album. It wasn't bad, in fact it was quite good, but it just didn't have quite the same magic as Ed Sheeran's previous work. But this song is truly a gem. It's so real and personal and just feel very much like Ed sheeran. - GrimmShady
LOVE IT
V 45 Comments
9
Talking to Myself - Linkin Park

RIP Chester Bennington. That is all... - tonyb500
Excellent tribute to Chester Bennington, and an excellent catchy track itself. - DennisLai290
Not best linkin park song as linkin park has much better music but it is best song of 2017.
(8i8) best RIP
V 14 Comments
10
Malibu - Miley Cyrus

Hannah Montana is gone, and she will sorely be missed by her fans (I hated the show and was not upset to see her go though). Then Miley Cyrus changed her appearances and wore ridiculous costumes, sexualized her concerts, made disgusting videos, autotuned most of her songs to death (Wrecking Ball and FU are exceptions), and twerked on stage for fame. Once she got on The Voice, she stopped the antics and started transitioning back to country girl Miley Cyrus. She has officially transitioned back to normal. For those of you who still think she's a disgusting and poor role model...please spread the word about this beautiful, heartfelt country pop song. The song is about Miley living in Malibu and directing the song to Liam Hemsworth. The message and lyrics are just beautiful, especially for Miley standards. "I never would've believed you if three years ago you told me/I'd be here writing this song" and "We are just like the waves that flow back and forth/Sometimes I feel like I'm ...more - DCfnaf
This is actually GOOD. She appears to be cleaning up her act. At first when I heard Miley was releasing another song, I was like "oh crap, not another we can't stop." But MY WEAVE WAS SNATCHED. She was actually SANE and CLEAN, not trying too hard to be "sexy." Like I don't mind sexiness, but back in 2013 Miley took it WAYY TOO FAR. As in to the point where it wasn't sexy, it was disturbing and disgusting. But thank goodness she cleaned up her act with this masterpiece
If any of you need evidence as to how I'm NOT Spectrum Pulse, this is it. I don't love this like most people do, it's still lacking in a lot of energy, but it's...it's nice. Really nice. 3/5 - WonkeyDude98
Awesome song
V 26 Comments
The Newcomers
?
Hola - Flo Rida

? God Wants Me to Ball - Boosie Badazz
The Contenders
11
Killing a Little Time - David Bowie

Deserves to be MUCH higher. 6/5 - DCfnaf
12
Garden Shed - Tyler, the Creator

good song
13
Hunt You Down - Kesha

Johnny Cash will be so proud of this. - NiktheWiz
This is one of the best songs on the album, sounds like classical country. - DCfnaf
14
Lady B. Goode - Chuck Berry

Chuck was a rock n roll legend, and this is what he decided to go out with. Amazing. - isaaonrtdmtr
Last song before he died and his first song was johnny b goode :-(
good song
15
The Cure - Lady Gaga

Eh. Good beat, good lyrics, I'll take it. 5/5 - ProPanda
This song describes to a T, my unconditional love for my boyfriend who struggles with depression. On the way to becoming one of my favorite Gaga songs. - theOpinionatedOne
This is alright. If it comes on the radio, I don't mind it. However, I will probably NEVER listen to this just for the hell of it. - DCfnaf
Just amazing! - jonathanjpth
V 11 Comments
16
Idle Worship - Paramore

I absolutely love this song and Paramore is absolutely right when saying 'we all got problems don't we, we all need heroes don't we? ' We do need heroes but we shouldn't be expecting everyone to save us 24/7 whereas we can save our selves from our own problems
Oh cool, now that I know what the lyrics are about, that just makes the song a whole lot worse. 4/5 - ProPanda
Anything from Paramore in 2017 is awesome. Keep it up! - Elijah_Cook
Thank god SOMEONE made a song about how the artists that people fangirl over are not heroes that can save your life. Christ, I see tons of fans of bands such as Twenty One Pilots, Fall Out Boy, Linkin Park, Evanescence, and, of course, Paramore saying that "They saved my life, thank you so much, you guys are my heroes" and it's really annoying and fake. 5/5 just for the lyrical concept alone. - DCfnaf
17
Move You - Kelly Clarkson

Love So Soft is great and all, but this should've been the one that got a video first. Anyways, I am glad Kelly Clarkson has returned and is releasing new music with Atlantic Records. Here's to the beginning of the Meaning of Life era. - NiktheWiz
"Love So Soft" was somewhat underwhelming to me. This on the other hand... - DCfnaf
Never thought I'd like a Kelly Clarkson song, but here we are - DaWyteNight
This is so cool it's my jam song
18
Heavy - Linkin Park & Kiiara

Even though I never really liked this album, I'm voting for this out of respect. RIP Chester. You were legendary. - The01Bro
Honestly this song is terrible. Not much creativity, and the lyrics are just plain bland. I don't care if Chester's dead, that doesn't excuse this from sucking. 1/5 - isaaonrtdmtr
I don't care what anybody says about this song. I think it's a great song.
I love this song. I mean, I love Linkin park's part. Kiiara is kind of boring - lovefrombadlands
V 15 Comments
19
Something Just Like This - The Chainsmokers and Coldplay

Despite taking some elements from one of their previous songs, Roses, the song itself was pretty charming indeed though the originality would give this song a little miss. But I love it anyways 4/5 - Neonco31
This annoys me in the same vein as All We Know. It's a collaboration between two artists I like, and the final product is great, but it sounds just like another song of theirs. In All We Know's case it was Closer, and here it's Roses. 4/5 - ProPanda
How 53? must to be in top 5!
I love this song I love that Coldplay done a song with one of favorite band which is the Chainsmokers!
V 16 Comments
20
Pedestal - Jackie Evancho

One of Jackie's first attempt at writing. This song is so addicting as to cause me to listen to it over and over again. Great work Jackie!
Always considered Jackie overrated on here, but this song is still pretty good. - DCfnaf
From Jackie's new album "Two Hearts" - a song about the ups and downs of fame, written by Jackie herself. Also, see her fantastic new video of the same song. - BobG
That's a pretty amazing song and commentary from a young classical music star. There seems to be a lot more to the 17yo looker than meets the eye.
V 16 Comments
PSearch List
Recommended Lists
Related Lists

Most Overplayed Songs of 2017

Best Hit Songs of 2017

Best 2015-2017 Songs

Songs that Need to Become Hits in 2017
List Stats
7,000 votes
821 listings
362 days old

Top Remixes (64)

1. Speak to Me - Amy Lee
2. The Promise - Chris Cornell
3. Killing a Little Time - David Bowie
DCfnaf

1. Garden Shed - Tyler, the Creator
2. Ravens - Mount Eerie
3. Hunt You Down - Kesha
NiktheWiz

1. Speak to Me - Amy Lee
2. All I Got is You - Deep Purple
3. Lady B. Goode - Chuck Berry
htoutlaws2012
View All 64
Posts
4X4: Shape of You vs. Million Reasons vs. Bad Things vs. Paris
Spark_Of_Life
4X4: Black Beatles vs. Starboy vs. I Don't Wanna Live Forever vs. Scars to Your Beautiful
Spark_Of_Life
Ranked!: Episode 8- The Top 25 Hits Of April 2017
ProPanda
Ranked!: Episode 12- Every 2017 Hit (So Far)
ProPanda
PandaPop Roundup: August 2017 (YFN Lucci, Nirvana, more)
ProPanda
4X4: Wild Thoughts/I'm The One vs. Attention vs. Redbone vs. Praying
Spark_Of_Life
My opinion on the recent change of band styles, inspired by Evanescence's new music
Martin_Canine
Error Reporting
See a factual error in these listings? Report it
here
.