Top 10 Songs That Seriously Risked or Ruined the Singer's Careers
Fan_of_Good_Music
Please read the name of the list and bring facts while adding new items here
The Top Ten
1
Trespassing - Adam Lambert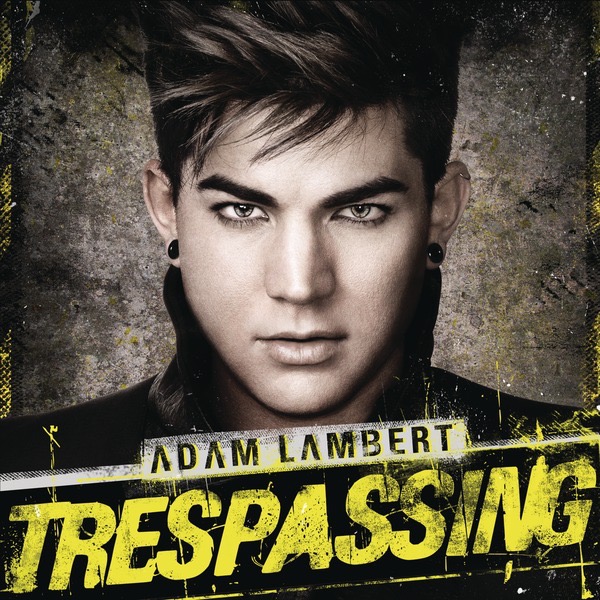 Charted: Only in Canada, only in 98.
YouTube views: only 3 m (31.03.2015)
After that: NO song was charted anywhere by far - Fan_of_Good_Music
2
Friday - Rebecca Black
Brought fame BUT was derided by critics and she received a LOT of hate and never became a successful singer. - Fan_of_Good_Music
3
Kisses Down Low - Kelly Rowland

Again plain garbage similar to We can't stop... everything was OK before this and this song ruined her, she failed to regain her fame & attention even after a very good & scandalous song: Dirty Laundry. - Fan_of_Good_Music
4
Booty - Jennifer Lopez

I've never heard this but what I have to say just from the cover and name is that songs are just so uninspired, pointless, and just simply dumb nowadays. Booty? It sounds like the dumbest song ever. - SammySpore
5
All Gold Everything - Trinidad James

6
Turn On the Lights - Future

7
Make It Out This Town - Eve

Charted: Nowhere
YouTube views: only 114 k (31.03.2015)
After that: NO song was charted anywhere by far - Fan_of_Good_Music
8
Ultraviolence - Lana del Rey

After so perfect songs this plain garbage with some others in her last album makes no sense... Hope upcoming "Honeymoon" is gonna be as good as "Born To Die" like she said... - Fan_of_Good_Music
9
Bad Girl - Avril Lavigne

This is not bad at all. I'm not a big fan of her music but I like this song. Hello Kitty on the other hand makes sense on this list.
10
Take a Picture - Carly Rae Jepsen

Charted: Nowhere
YouTube views: only 60 k (31.03.2015)
After that: She's NOT famous any more, this song ruined the fake singer. - Fan_of_Good_Music
The Contenders
11
Hello Kitty - Avril Lavigne

12
Run the World - Beyonce

Well I'm not a fan but her career's going on very successfully, so why did you put it? - Fan_of_Good_Music
No offense but this didn't actually ruined her career - JaysTop10List
This song did not ruin her career - koopatroopaandgoomba4ever
13
Baby - Justin Bieber

It didn't ruin his career it was doomed from the start - SammySpore
This song did not ruin his career - koopatroopaandgoomba4ever
14
Bound 2 - Kanye West

15
Tick Tick Boom - the Hives

16
Home - Gym Class Heroes

17 Bounce - Dynamite MC
18
Liquorice - Azealia Banks

Well the first song succeeded (I don't know why though) & the very next one failed... - Fan_of_Good_Music
19
No Better - Lorde

The "mining" of singles off of albums started with Michael Jackson and continued with Mariah Carey and others to artificially extend the popularity of album sales from very popular artists.
The Beatles did not do this, they thought it was ripping off the fans.
Lorde just wasn't that good, she had one good song, and another that was only fair, with the rest being pretty bad. We will see if she ever charts again.
Charted: Nowhere, was after Team, made no sense... - Fan_of_Good_Music
20
Wrecking Ball - Miley Cyrus

21
B**** I'm Madonna - Madonna

What kind of song name is this. - SammySpore
22
Fack - Eminem

23
Cool for the Summer - Demi Lovato

24
King's Dead - Jay Rock, Kendrick Lamar, Future, James Blake

Killed the career of Future in my eyes, especially his "la de da de da. slob on me knob" lyric. Despite it being funny, I don't see many people taking Future seriously after this one.
25
Baby, It's Cold Outside - Idina Menzel

26
Pump It Up - Joe Budden

Didn't ruin his career - RobertWisdom
27
Party Up (Up in Here) - DMX

Didn't ruin his career - RobertWisdom
28
Give Me All Your Luvin' - Madonna

29
Drop Girl - Ice Cube

30
P*ssy Wet - Gucci Mane
More like it ruined Marilyn Manson's career because he sang the song with Gucci.
31
Lucy In the Sky With Diamonds - The Flaming Lips

It's a decent cover, but why feature Miley Cyrus along with Moby?
32 A Hard Day's Night - The Flaming Lips
33
2012 (You Must Be Upgraded) - The Flaming Lips

34
We Can't Stop - Miley Cyrus

35
Truck Yeah - Tim McGraw

36
Rock Me Tonite - Billy Squier

37
Blurred Lines - Robin Thicke

38
We are Never Ever Getting Back Together - Taylor Swift

39
Dooo It! - Miley Cyrus

40
Look What You Made Me Do - Taylor Swift

Despite being a big hit, this song was divided by critics and only had brief radio airplay. I'd say this definitely killed off any chance of future success for Taylor Swift.
41
Applause - Lady Gaga

42
Big Head - Ms. Jade

43
Give Up the Ghost - Immature

44
Pop - *NSYNC

BAdd New Item
Related Lists

Wrestlers Whose Careers Were Ruined by Substance Abuse

Top 10 Child Stars Who Ruined Their Careers
Top 10 Films That Ruined the Director's Career

Best Songs From Phil Collins's ...But Seriously
List Stats
44 listings
4 years, 235 days old

Top Remixes

1. Trespassing - Adam Lambert
2. Kisses Down Low - Kelly Rowland
3. Friday - Rebecca Black
Fan_of_Good_Music

1. Booty - Jennifer Lopez
2. All Gold Everything - Trinidad James
3. Turn On the Lights - Future
koopatroopaandgoomba4ever
Error Reporting
See a factual error in these listings? Report it
here
.