Best Athletes of the 1970s
The Top Ten
1
Muhammad Ali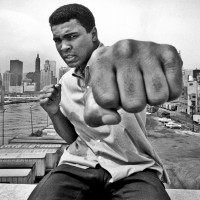 Muhammad Ali, born Cassius Marcellus Clay Jr. (January 17, 1942 – June 3, 2016) was an American professional boxer, activist, entertainer, poet, and philanthropist. Nicknamed The Greatest, he is widely regarded as one of the most significant and celebrated sporting figures of the 20th century, and ...read more.
no doubt Ali is number one on other great lists listed on the The Top 10s, here are some amazing 1970s honors for Ali. 1974 was a amazing awards year for Ali. He was named the Hickok Belt athlete of the year, Associated Press Male Athlete of the Year, Ring Mazgazine fighter of the year, Sports Illustrated Sportsman of the Year, Sugar Ray Robinson Fighter of the Year, BBC Sports Personality World Sports Star of the Year, and ABC's Wide World of Sports Athlete of the Year, all for Ali knocking out Foreman.
Its Joeysworld
2
Kareem Abdul-Jabbar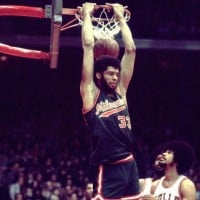 Kareem Abdul-Jabbar is an American retired professional basketball player who played 20 seasons in the National Basketball Association for the Milwaukee Bucks and Los Angeles Lakers.
3
Mark Spitz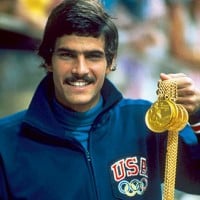 Mark Andrew Spitz is an American former competitive swimmer, nine-time Olympic champion, and former world record-holder in seven events.
Why Mark is the best swimmer in this decade? here's 7 reasons 1) 200 meter butterfly in 2:00.70 2) 4 X 100 meter freestyle medley in 3:26.42 3) 200 meter freestyle in 1:52.78 4) 100 meter butterfly in 54.27 5) 4 X 200 meter freestyle medley in 7:35.78 6) 100 meter freestyle in 51.22 and 7) 4 X 100 meter medley relay in 3:48.16 7 world records, 7 gold medals and later met Bob Hope.
Its Joeysworld
4
Richard Petty
NASCAR and Richard Petty go hand and hand. After dominating the 1960s, Petty delivered more of the same in the 1970s. In 1971, driving for the Plymouth Road Runner (named after the famed Looney Tunes character), he won the Daytona 500. 2 years later, he and Buddy Baker went at it in an unforgettable Daytona 500 shooutout before Baker dropped out with an engine problem with 6 laps to go, giving Petty his 4th Daytona 500 win. The next year, in what racing writers called it the Daytona "450" due to the energy crisis, it was Petty all the way in an dominating performance, part of Petty's legacy as NASCAR's all time greatest winner.
Its Joeysworld
5 Ken Dryden
6
Carlos Monzon
Now entering the ring, Carlos Monzon. In exactly 100 bouts, he won 87 and 59 of them came by knockout. Monzon was a treasure in boxing's golden era long before HBO got in boxing. ON November 7, 1970 he fought against Nino Benvenuti for the undisputed Middleweight Championship. The boxing world was in shock to see Monzon attacking Benvenuti and in Round 12, a right hand landed perfectly on Benvenuti's chin, and the title changed hands. Monzon later beat Benvenuti in a return match on May 8, 1971. 8 years after his death (1995), Ring Magazine named him as one of the 100 hardest punchers of all time. Awesome stuff
Its Joeysworld
7 Phil Esposito
8
Johan Cruyff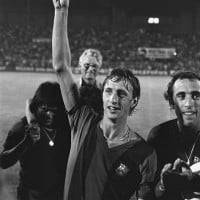 Hendrik Johannes "Johan" Cruijff (25 April 1947 – 24 March 2016) was a Dutch professional football player and coach. As a player, he won the Ballon d'Or three times, in 1971, 1973, and 1974. Cruyff was a proponent of the football philosophy known as Total Football explored by Rinus Michels, and is ...read more.
9
Vasily Alekseyev
In my opinion, best European athlete ever.
10
Roger Staubach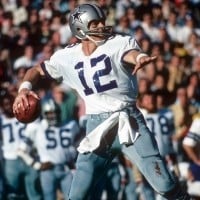 Roger Thomas Staubach, nicknamed Captain America and Captain Comeback, is a former American football quarterback in the National Football League.
The Contenders
11
Nadia Comaneci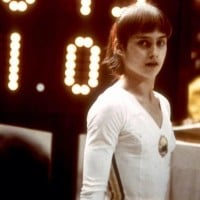 12
Bjorn Borg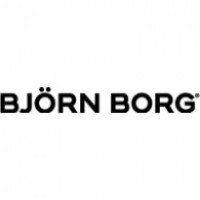 He arrived on the scene in the same time in his country that ABBA also arrived on the pop music scene. Borg's 5 straight Wimbledon titles was the stuff of tennis legend. At Wimbledon in 1976, he made tennis legend by becoming the first Wimbledon champion WITHOUT dropping a set. He easily beat the following stars: David Allan Lioyd, Marty Riessen, Colin Dibley, Brian Gottfried, Guillermo Vilas, Roscoe Tanner and then the big one Ille Nastase to begin a domination at Wimbledon. Here in America, the men's final that year wasn't live, but soon it would change just in time for yes Borg.
Its Joeysworld
13
Teófilo Stevenson
Teofilo did something that no boxer did in the Olympics. won 3 straight heavyweight titles. this list focused on his 1970s moments. The 1972 edition saw him beat Ludwig Dendeys and then Duane Bobick, the same guy who beat Larry Holmes to get to the Olympics. Next Peter Hussing was to fall on his way to gold. 1976 was more of the same as he first beat Mamadou Drame, and then Pekka Ruokola, and then future WBA Heavyweight champion John Tate and finally Mircea Simon to become an instant boxing legend.
Its Joeysworld
14
Franz Beckenbauer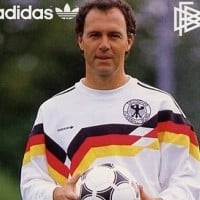 Franz Anton Beckenbauer (born 11 September 1945) is a German former professional footballer and manager. Early in his playing career he was nicknamed Der Kaiser because of his elegant style, dominance and leadership on the field, and also as his first name "Franz" is reminiscent of the Austrian emperors. ...read more.
A lot of world unknown athletes are included in this list.Franz should be in the top ten.
15
Martina Navratilova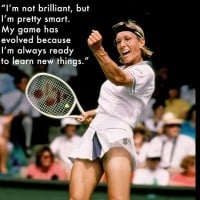 16
Bob McAdoo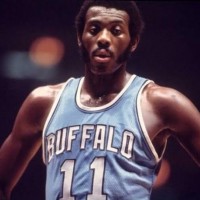 The Los Angeles Clippers would not exist today, had they not drafted this man Bob Mcadoo. In his 5 seasons, he WAS basketball in Buffalo, being named NBA rookie of the Year in 1973, and the scoring titles we're a lot, but not a lot like Michael Jordan did, but 3 straight NBA scoring titles was still great for him, he stayed with a team that went from losing 61 games in 1973 to the brink of the NBA Finals in 1976. He even appeared on the cover of Sports Illustrated that year. He played in 3 straight NBA ALL-Star games as a Buffalo Brave and the 1975 NBA MVP. Bob, a legend for all times.
Its Joeysworld
17
Niki Lauda
Niki was a master on the Formula 1 circuit, winning 2 F1 championships, but it was 1976 which was in my mind what this racing legends was all about. The Germany Grand Prix was a race that many thought it was Lauda's last race as he suffered a massive crash, and was given given a 10 percent chance to live, but he survived the accident and raced on with sheer heart and never surrendered. The final race at Japan was a massive rain de force, Lauda in my book may have done the right choice by not taking a risk of another massive accident by leaving the race early when visibility was bad. Lauda, truly one of the 1970s best.
Its Joeysworld
18 Nikolai Andrianov
19
Chris Evert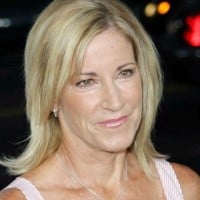 20
Yurik Vardanyan
a forgotten legend of the 1970s, unless you live in Russia. This man took weightlifting into the 1980s, and here he did many records he broke, but the biggest occurred in the biggest stage in sports, the 1980 Summer Olympics. He became the first light-heavyweight to lift 400 pounds successfully and won the gold. It was 1 of 21 gold medals he won in international competition. To this day, he remains a hero in his home town Armenia for his deeds in sport of weightlifting.
Its Joeysworld
21
Jackie Stewart
Jackie was truly a legendary race car driver, 3 Formula 1 championships, the first driver to be honored as Sports Illustrated Sportsman of the Year in 1973, and the ABC Wide World of Sports Athlete of the Year that same year. But more than the wins and the championships, he was a pioneer of safety in auto racing, he wanted to make sure that Formula 1 is the safest racing promotion in the world. After his retirement from racing in 1973, Formula 1 did improve slowly year-by-year and today thanks to Stewart, Formula 1 is now a worldwide racing spectacle.
Its Joeysworld
22
Olga Korbut
One of the greatest female gymnasts ever.
23 Lasse Virén
24
Renate Stecher
The first woman who run the 100m (track and field) within 11 seconds, world and Olympic champion.
25
Giacomo Agostini
Giacomo Agostini is an Italian multi-time world champion Grand Prix motorcycle road racer. He has an absolute record of 122 Grand Prix wins and 15 World Championships titles.
PSearch List