Best Athletes of the 1980s
The Top Ten
1
Wayne Gretzky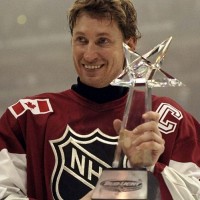 Wayne Douglas Gretzky CC is a Canadian former professional ice hockey player and former head coach. He played 20 seasons in the National Hockey League for four teams from 1979 to 1999.
The great one, a big bash of records and awards, the man who lifted pro hockey in the United States, 1982 he did a triple crown of awards 1) ABC Wide World of Sports Athlete of the Year 2) Associated Press Male Athlete of the Year and 3) Sports Illustrated Sportsman of the Year. His highlight reel of goals and moments make the Sports nightly reel and Gave CNN Sports Tonight an instant success. The Stanley Cups, over 3,000 points and a place in hockey history forever.
Its Joeysworld
2
Larry Bird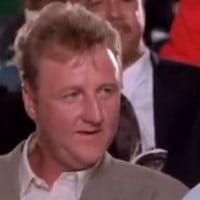 Larry Joe Bird is an American retired professional basketball player who played for the Boston Celtics of the National Basketball Association. Bird is a 3x champ, 1x ROTY, 1x Finals MVP, 3x 3PT Contest winner, all with the Boston Celtics. (1979-1992)
3
Joe Montana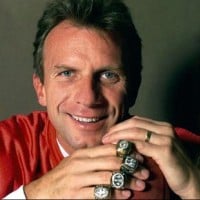 Joseph Clifford "Joe" Montana, Jr., nicknamed Joe Cool and The Comeback Kid, is a retired American football quarterback.
In 1984, movie fans went nuts seeing The Karate Kid, in 1986, 49ers fans went nuts seeing the comeback kid playing again. In week 1 of the NFL season, Montana led the 49ers to a 31-7 win over the still rebuilding Tampa Bay Buccaneers but during the game Montana suffered a back injury. Because the injury was so severe that doctors suggest that Montana should retire. Then in week 10 he was back and it became the NFL Lead Story of the day as he led the 49ers to a 43-17 win over the football's St Louis Cardinals. At the end of 1986, he was named NFL Comeback Player of the Year (with Tommy Kramer), another reason why Joe is the best.
Its Joeysworld
4 Vladimir Salnikov
5
Lawrence Taylor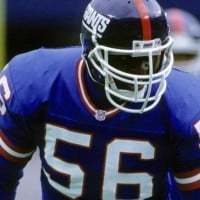 6
Magic Johnson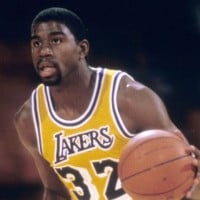 Earvin "Magic" Johnson Jr. is a retired American professional basketball player who played point guard for the Los Angeles Lakers of the National Basketball Association for 13 seasons.
7
Eric Dickerson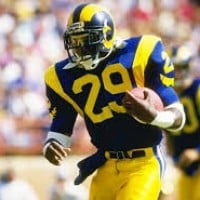 Eric Demetric Dickerson is a former college and professional American football player who was a running back in the National Football League for eleven seasons during the 1980s and 1990s.
8
Diego Maradona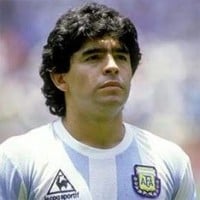 Diego Armando Maradona (October 30, 1960 - November 25, 2020) was an Argentine professional footballer. Widely regarded as one of the greatest players in the history of the sport, he was one of the two joint winners of the FIFA Player of the 20th Century award. Maradona was given the nickname "El Pibe de Oro" ("The Golden Boy"). He was known for the "Goal of the Century" and the "Hand of God" goal. He died of cardiac arrest on November 25, 2020 at the age of 60
He is still the God of football for the Argentinians (Messi haven't manage to dethrone him).
9
Carl Lewis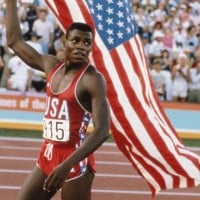 Frederick Carlton "Carl" Lewis is an American former track and field athlete who won nine Olympic gold medals, one Olympic silver medal, and 10 World Championships medals, including eight gold. His career spanned from 1979 to 1996, when he last won an Olympic event.
He should be in the top ten.
The number 1 of this list (Gretzky) is famous for 350 millions of people and totally unknown for over 6 billions...(also third as greatest athlete of all time! ).
10
Michael Jordan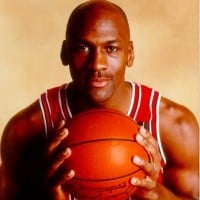 Michael Jeffrey Jordan, also known by his initials, MJ, is an American retired professional basketball player.
I totaly disgorge with this top ten.
The absolute number 1 of the decade is D.A.Maradona.
The number 2 belongs to M.J. MVP of the NBA 1988, three consecutive years (1987,1988,1989) top scorer, twice best male basketball player of the year (1983,1984) as a college player, Olympic champion with the National team (1984).Also, his personal best career year in NBA was in this decade.Although three NBA super players were at their best in '80s (Jabbar. Johnson. Bird), Jordan was the one that amazed everybody. Only club titles weren' t in his hands.
The Contenders
11
Moses Malone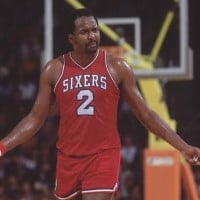 Moses Eugene Malone was an American basketball player who played in both the American Basketball Association and the National Basketball Association from 1974 through 1995. The center was named the NBA Most Valuable Player three times and was a 12-time NBA All-Star and an eight-time All-NBA selection. ...read more.
12
Naim Süleymanoğlu
One of the greatest athletes of all times, 'the Pocket Hercules' was the first weightlifter to won 3 gold Olympic medals and the broke his first world record in men's category aged 16!
13
Mike Bossy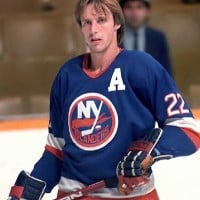 Michael Dean Bossy or, according to some sources, Michael Jean Bossy was a Canadian former ice hockey player who played for the New York Islanders for his entire career and was a crucial part of their four-year reign as Stanley Cup champions in the early 1980s.
14
Florence Griffith Joyner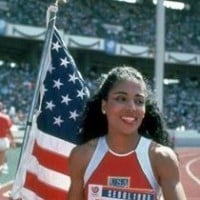 Florence Griffith - Joyner is regarded the fastest woman of all times.
In 1988 USA Olympic trials she broke the world record of 100 meters by 0.27 seconds and in same years' Olympics the world record of 200m by 0.37 seconds. I remind that Usain Bolt improved the world record of 100m totally 0.15 seconds and the 200m totally 0.13 seconds. She won 3 gold and one silver medal in 1988 Olympics. She also won a silver medal in 1984 Olympics.
Her world records still stand.They aren't the oldest (J. Kratochvilova, 800m since 1983), but if there is a record of track and field that will stand for half a century, it will be her one of 100m (10.49).
She's quite forgotten by a lot...
15
Julius Erving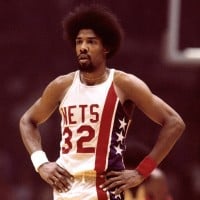 Julius Winfield Erving II, commonly known by the nickname Dr. J, is an American retired basketball player who helped popularize a modern style of play that emphasizes leaping and playing above the rim.
16
Marvin Hagler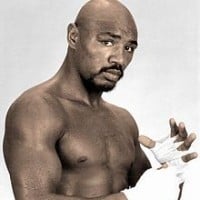 Marvelous Marvin Hagler vs. Thomas Hearns, was a world middleweight championship boxing match between undisputed champion Marvin Hagler and challenger Thomas Hearns, the then reigning world's junior middleweight champion, who had gone up in weight for the bout.
17
Michel Platini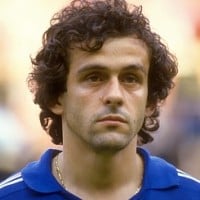 Michel François Platini (born 21 June 1955) is a French football administrator and former player and manager. As the president of UEFA in 2015 he was banned from involvement in football under FIFA's organisation, over ethics violations. The ban will last until 2023. Regarded as one of the greatest ...read more.
18 Jackie Joyner-Kersee
19
Kareem Abdul-Jabbar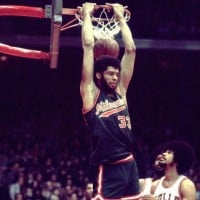 Kareem Abdul-Jabbar is an American retired professional basketball player who played 20 seasons in the National Basketball Association for the Milwaukee Bucks and Los Angeles Lakers.
In 2013, Julius Earving (always an opponent of Jabbar, said that according to stats Kareem is the number 1 of all times.
Maybe this is partially true, but Jabbar is definitely in the 5 best of all times (positions 3-5 with LeBron James and Earving Johnson).
20
Marita Koch
From Germany comes Marita Koch, her specialty running full speed ahead. Throughout her career, she set 16 world record outdoors and 14 more indoors. She took part in the 1980 Summer Olympics and then the 1983 World Track and Field Championship, but one moment stands out. On October 6, 1985 st the year's world cup meet she blazed her way at the 400 meters at a record pace so fast it was hard to explain as she set a world record of 47.60. a record that still stands. one of track's most unforgettable moments.
Its Joeysworld
21 Daley Thompson
22
Martina Navratilova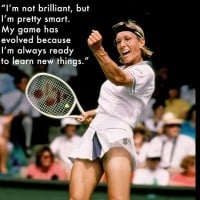 23
Zico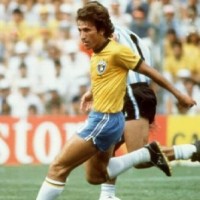 The 'White Pele' took part in three World Cups (1978,1982,1986), but non was victorious for his National team, though the teams of Brazil were eligible for the trophy.
24
Sugar Ray Leonard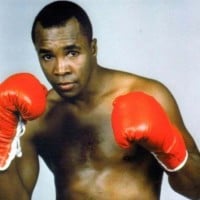 Ray Charles Leonard, best known as "Sugar" Ray Leonard, is an American former professional boxer, motivational speaker, and occasional actor.
Sugar Ray had many of great bouts in this decade, one of which occured on September 16, 1981 against Thomas Hearns. In the fight of the year, in "The Showdown", Leonard came back after 12 rounds and trailing on all scorecards, he hurt Hearns with a right and then a combination of punches that sent Hearns through the ropes for a knockdown. In the 14th round despite having a badly swollen left eye, Leonard kept punching after Hearns until referee Davey Pearl stopped the fight, giving the bout to Ray Leonard. With it he became The Ring Magazine Fighter of the Year, ABC's Wide World of Sports Athlete of the Year and The Sports Illustrated Sportsman of the Year.
Its Joeysworld
25 Manuel Estiarte
PSearch List