Top 10 Netflix Original Adult Animated TV Series
Adult animation has peaked and started a new era in the 2010s, where shows start getting more mature, enjoyable and worth-watching, with some being considered one of the best animated shows of all time. Even though a lot of shows don't have these high qualities, especially by Netflix, then here are the best Netflix original adult animate TV series ranked.

The Top Ten

1 BoJack Horseman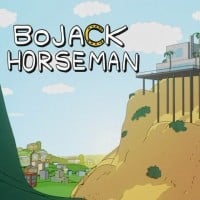 BoJack Horseman is an American adult animated sitcom created by Raphael Bob-Waksberg. The series stars Will Arnett as the title character, BoJack Horseman.
I started watching the show just today. I didn't think it was going to be very good in the first place, like you hear the premise of a horse in his post-fame era after starring on the hit 90s TV series Horsin' Around. But it is more than that, as I have finished the whole first season straight (1am to 6am) today, it shows the personality and development of five characters: BoJack Horseman, a 50-year old anthropomorphic horse struggling with abuse, alcohol an depression who previously had fame in a successful 90s family TV sitcom as I said. Diane Nguyen, a 34-year old misunderstoodd human ghostwriter who meets BoJack to ghostwrite his memoir. And like BoJack, Diane has problems with depression, alcohol and drug abuse. Todd Chavez is a 24-year old friendly and silly human slacker who ended up living at BoJack's house for five years for a party without ever leaving, shortly after being kicked out by his parents. He is also taught to be independent by BoJack and has a variety of skills ...more
2
Disenchantment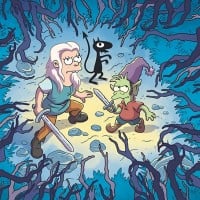 It is a satirical fantasy sitcom created by Matt Groening, which of course you know he created The Simpsons. It takes place in the medieval fantasy kingdom of Dreamland, and follows the story and adventures of Bean, a rebellious and alcoholic princess, her naive elf companion Elfo, and her destructive "personal demon" Luci. And just to say, that Season 4 will premiere on Wednesday and I'm very sure it won't be the final season, it has a long way to go.
3
The Midnight Gospel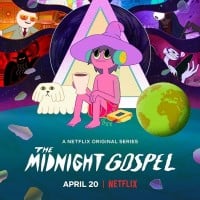 I feel very surprised on how I never seen anyone on this site talk about this show. OK, I get that I have never seen or am planning to watch Adventure Time, but I am more likely to see The Midnight Gospel after I finish BoJack Horseman ever since I heard of it when it came out. What's more interesting, is that the series sets on and is based on actual podcast interviews from The Duncan Trussell Family Hour, with topics on life, death, an everything that comes in between. The series has a very imaginary synopsis, which is about a spacecaster named Clancy Gilroy, who lives on a tape-like planet called the Chromatic Ribbon, who finds a colorful void simulator where farmers use powerful bio-organic computers to simulate a variety of universes from which they harvest natural resources and new technology. Each episode revolves around Clancy's travels through different planets with the simulator. So yeah, very weird, colorful and interesting that I recommend it.
4
F is for Family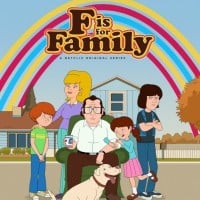 An adult animated sitcom that shares the nostalgia of a dysfunctional family living in the early-to-mid 1970s. The characters: Frank Murphy is a 39-year old short-tempered, foul-mouthed, Korean War veteran, and works as a baggage handler. Susan Murphy is Frank's 36-year old wife who is a struggling entrepreneur. Kevin Murphy is the eldest child, a trouble 15-year old who is an aspiring musician. Bill Murphy is a 12-year old Charlie Brown-esque son cursed by multiple bullies at school. Maureen Murphy is a 10-year old and the only Murphys' daughter, whom Frank refers to as "princess". She is highly intelligent for her age and has a passion for science. She is also an avid reader of science fiction and enjoys watching Star Trek and Lost in Space. Unlike BoJack Horseman, this show has vulgar content such as more profanity (especially coming from Frank's mouth) and more explicit sexual content, so you may want to be more careful on what's going on. Despite this, it's still a good show.
5
The Liberator
It is a war drama miniseries done in rotoscope form (tracing over footage, frame by frame). It is based on the book The Liberator: One World War II Soldier's 500-Day Odyssey by Alex Kershaw, taking place in WWII where maverick U.S. Army officer Felix Sparks and the 157th Infantry Regiment fought for over five hundred days alongside the Allied forces during the Italian campaign. However, I don't think it looks like it's an animated series, and is more of a live-action series but with a filter on. But still, it's a decent show to watch.
6
Big Mouth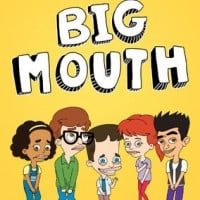 Big Mouth is an American adult animated sitcom created by Nick Kroll, Andrew Goldberg, Mark Levin, and Jennifer Flackett featuring teens based on Kroll and Goldberg's upbringing in Westchester County, New York, with Kroll voicing his fictional self.
The subject centers on young teens living in suburban New York, and explores puberty, the human body and sex. Now I just don't get why this Nick Kroll show has so much critical acclaim, more than BoJack Horseman has ever received. Even though I am never planning to watch this show, it is very possible that I can relate to the hormonal struggles and one of the teens from the show.
7
Tuca & Bertie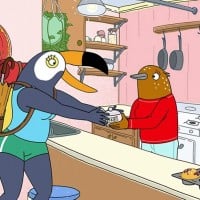 8
Love, Death & Robots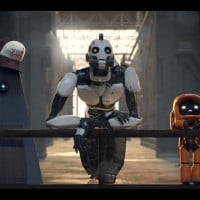 9
Paradise PD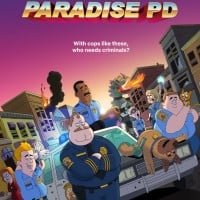 10
Q-Force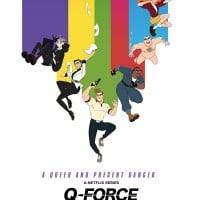 The Contenders
11
Trailer Park Boys: The Animated Series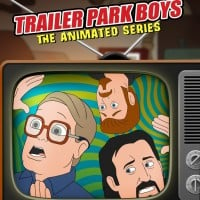 12 Hoops
13 Human Resources
14 Inside Job
15
Arcane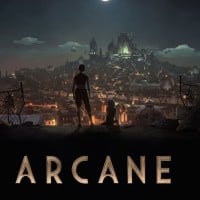 16 Chicago Party Aunt
17 Farzar
18
Neo Yokio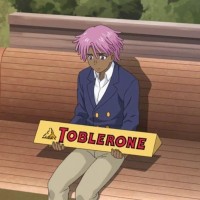 BAdd New Item