Top 10 Best Shows for Preschool Age Children
The Top Ten
1
Blue's Clues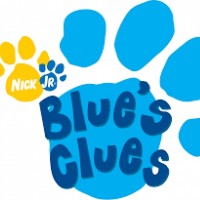 Blue's Clues is an American children's television series that premiered on Nickelodeon in 1996. Producers Angela Santomero, Todd Kessler, and Traci Paige Johnson combined concepts from child development and early-childhood education with innovative animation and production techniques that helped their viewers learn. In 1995, Steve Burns auditioned for the show and hosted the show from 1996 until January 2001, with his final episode "Steve Goes to College" airing in 2002. Then, from 2002 - 2006, Donovan Patton hosted the show as "Joe". The final episode "Meet Blue's Baby Brother!" aired on August 6th, 2006.
This was my favorite show as a kid, I loved blue clues and stuff, I used to have blue clues blankets, pillows, and sheats on my bed as well, I remember watching this as a kid, I used to also enjoy when my grandma read me blue clues books
I loved this show! It's creative and funny. I especially loved, "Mail Time! "
My child hood
2
Arthur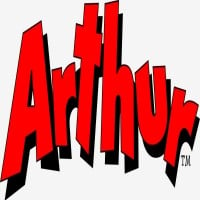 Arthur is a Canadian/American animated educational television series for children, created by Cookie Jar Group and WGBH for PBS.
Not a preschool show.
Arthur is the bomb
Yes this a Preschool show a lot of kids like 6 weeks olds watch this
3
Bear in the Big Blue House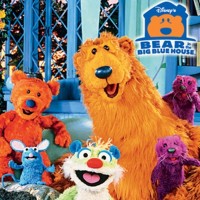 Bear in the Big Blue House was a preschool variety show which was the most famous, popular, and fondly-remembered Playhouse Disney show, produced by the Jim Henson Company. The host, the titular Bear (Noel MacNeal) used his gentle charm and mannerisms to communicate with his audience of children. Topics ...read more.
Bear was much better than Barney and I follow Noel MacNeal on Instagram. He was the one who performed and voiced him. He was told to use his natural voice for Bear
This T.V. show was my childhood
I feel memories now
4
Sesame Street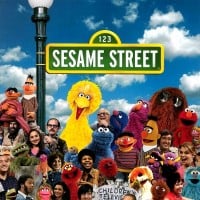 Sesame Street is a long-running American children's television series, produced by Sesame Workshop and created by Joan Ganz Cooney and Lloyd Morrisett.
Sesame Street Should be #1 they have been running longer than any other show on this list since 1969 these people and characters have Inspired me especially Julia, Big Bird And Snuffy And Alice they are my favorite characters on Sesame Street
One of the originals, needs more respect.
No Sooty is the original.
My dad says that if you don't like Sesame Street you are not mature
5
Bill Nye the Science Guy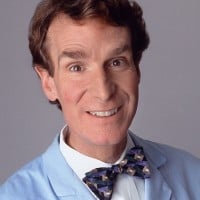 William Sanford "Bill" Nye, popularly known as Bill Nye the Science Guy, is an American science educator, television presenter, and mechanical engineer.
Whenever my middle school teachers played this in class, everyone would get super excited and make jokes about the theme song.
This show is good I watched it in science class sometimes, and the theme song is the best
6
Clifford the Big Red Dog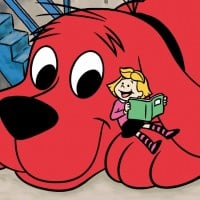 Clifford the Big Red Dog is an American-British educational animated children's television series, based upon Norman Bridwell's children's book series of the same name. Produced by Scholastic Productions, it originally aired on PBS Kids from September 4, 2000 to February 25, 2003.
This show is good I remember watching it and reading the books
7
Between the Lions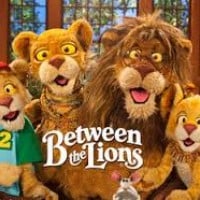 Between the Lions is an American children's television series designed to promote reading. The show was a co-production between WGBH in Boston and Sirius Thinking, Ltd., in New York City, in association with Mississippi Public Broadcasting, in Mississippi.
8
Cyberchase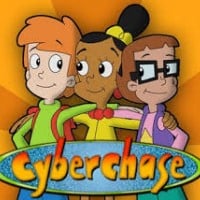 Cyberchase is an American–Canadian animated television series on PBS Kids. The series focuses around three Earth kids, Jackie, Matt, and Inez, who are brought into Cyberspace, a digital universe, to protect it from the evil Hacker. Cyberchase was created by Thirteen. It was first shown on WNET as ...read more.
One of PBS Kids's gods besides Sesame Street, but Babar and Dragon have no excuse to be off this list.
9
Schoolhouse Rock!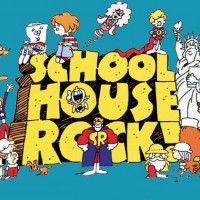 10
VeggieTales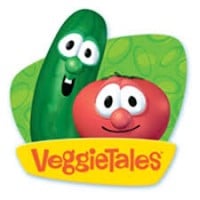 VeggieTales is an American series of direct-to-video children's computer animated films created by Phil Vischer and Mike Nawrocki featuring antropomorphic fruits and vegetables in stories conveying moral themes based on Christianity
They should do the 3D reboot of The Poddington Peas and make a cross-over with the VeggieTales.
I'm a tween, and I still love VeggieTales!
Archibald is a mayor
The Contenders
11
Curious George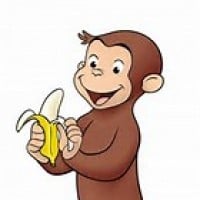 Curious George is an American animated television series based on the children's book series of the same name which features Jeff Bennett as the voice of The Man with the Yellow Hat.
I watched this in high school...it was because my cousins were at my house and they watched it so I watched along. It was OK but not that babyish...
12
Bob the Builder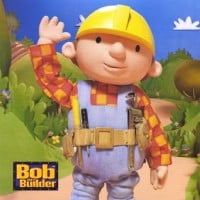 Bob the Builder is a British children's animated television show created by Keith Chapman. In the original series, Bob appears in a stop motion animated programme as a building contractor, specialising in masonry, along with his colleague Wendy, various neighbours and friends, and their gang of anthropomorphised ...read more.
13
Thomas & Friends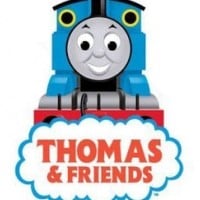 Thomas & Friends is a British children's television series. In the United Kingdom, it had its first broadcast on the ITV network in Great Britain in 1984.
This classy classic has 2 spots on this list, and it deserves it. But the sad thing is that so many hypocrites assume it's a baby show without even considering the fact that even in the show's title, you can hear the advanced train classification 'tank engine' rather than just 'choo choo train'.
I grew up with this show
Hey this is not a baby show people around the world love this show From babys to adults
I love this show, it's very baby-friendly, but is still appealing to an older audience
14 Where In the World Is Carmen Sandiego?
15
LazyTown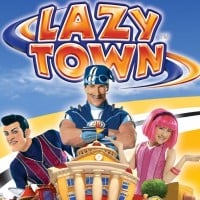 LazyTown is an English-language Icelandic children's educational musical action comedy program made by an international crew and performed by a cast from Iceland, the United States and the United Kingdom.
What? LazyTown is 8th? Why? A bunch of their songs were made into memes in 2016. This should be in the top three. I agree with Blue's Clues, it would be second on my list behind this. Seriously though, this show should be higher than 8th!
The fact that this show isn't in the top ten is blasphemy in and of itself.
16
My Little Pony: Friendship is Magic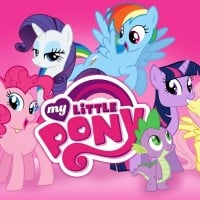 My Little Pony: Friendship Is Magic is an animated children's television series based on the fourth incarnation of Hasbro's My Little Pony franchise. The show follows a studious unicorn (later an alicorn) pony named Twilight Sparkle (Tara Strong) and her friends Applejack (Ashleigh Ball), Rarity (Tabitha ...read more.
My favorite episode is either the communist one (Starlight Glimmer introduction) or any Discord one.
Best show ever!
17
The Magic School Bus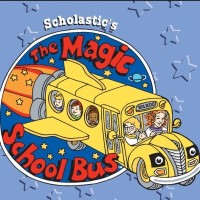 The Magic School Bus is a Canadian/American Saturday morning animated children's television series, based on the book series of the same name by Joanna Cole and Bruce Degen. It is notable for its use of celebrity talent and combining entertainment with an educational series. Broadcasting & Cable said the show was "among the highest-rated PBS shows for school-age children." On June 10, 2014, Scholastic Media announced that it will be releasing an all-new CG animated series which will be inspired by the original show as well as retain the same name.
My teachers used to let us watch that show in science class. I so feel memories
18
WordGirl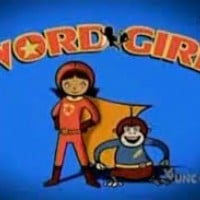 WordGirl is an American children's animated television series produced by the Soup2Nuts animation unit of Scholastic Entertainment for PBS Kids.
19
Fetch! with Ruff Ruffman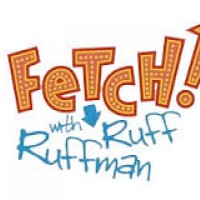 Fetch! with Ruff Ruffman, sometimes shortened as Fetch!, is an American animated television series that was on PBS Kids.
20 ZOOM
21 Wishbone
22
Dragon Tales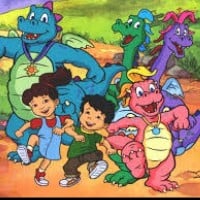 Dragon Tales is a Canadian-American animated pre-school fantasy adventure children's television series created by Jim Coane and Ron Rodecker and developed by Coane, Wesley Eure, Jeffrey Scott, Cliff Ruby and Elana Lesser.
23
Peppa Pig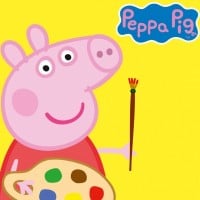 Peppa Pig is a British preschool animated television series directed and produced by Astley Baker Davies in association with Entertainment One, which originally aired on 31 May 2004. It went on a hiatus for just over two years before re-premiering on 14 February 2015.
Don't be stupid, Peppa is a cute character.
24
Mister Rogers Neighborhood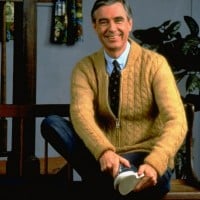 25
Wow! Wow! Wubbzy!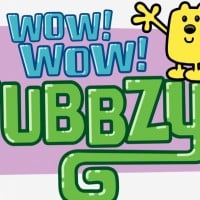 Wow! Wow! Wubbzy! is an American children's educational Flash animated television series created by Bob Boyle. The series was produced by Bolder Media and Starz Media in association with Film Roman, and it was animated by Bardel Entertainment using both Toon Boom and Adobe Flash software. Boyle submitted his original concept as a book to Frederator Studios, the lead creative partner in Bolder Media. After more than 6000 children's book concepts were reviewed, his submission was selected for development into an animated series for preschoolers. Bob Boyle, Susan Miller, Mark Warner, and Fred Seibert served as executive producers. ...read more.
I use to watch this when I was younger and I think it's awesome!

One question: were is peep and the big wide world?!? That should be like number 2, right after Blue's clues!
Great songs and morals, why so many older people and teens still love this show.
PSearch List