Top Television Talk Shows
The Contenders: Page 2
21
Late Show with David Letterman
Funniest man on earth
22
Charlie Rose
Really the most interesting for me. Wonderful interviews thanks to C Rose's knowledge, and attitude. I now recommend it to my clients, non-native English speakers, who want more than the usual apps available.
V 2 Comments
23
Maury
I really respect Maury and what he does. If it wasn't for watching him and the dna test, I would've never thought about testing one of my grandchildren. Yes, confirm, new addition to the family. Knowing beats guessing. He gives relief and answers to a lot of families.
24
The View
Joy Behar is not only unprofessional but a total moron. I find them to be poorly informed about most topics. Had to stop watching not mentally stimulating.
Love this show. Only gets better with time.
The hosts are a good mix with often diverse views. Joy is the very intelligent one with plenty funny hits. Sherry is the real one to whom many women can relate. Elizabeth is the pretty one with strong Republican links and view. Whoopie and Barbarba are the anchors. I love this show mostly for their hot topic discussions.
V 3 Comments
25
The Talk
Very good talk show I really enjoyed it.
26
Chelsea Lately
The humor in this show is like no other. It's hilarious. There's a segment in which she discusses with her coworkers pop culture events. And that, I guarantee, will have you in stitches. It's a comfortable show, good for relaxing after a rigorous day of work.
It's Chelsea! She takes both a smart and funny approach to the stories.
Chelsea lady was a good show. she always kept you laughing. and talk on different subjects. which was great. she could go anywhere and have people "laughing" and also the other people who was on the show with her. were very funny also.
27
The Steve Wilkos Show
I think Steve is awesome! He's so funny and he helps everybody. And the people that have done wrong he does he doesn't let them sit down. I really think that really let's them think about what they've done wrong. And he really makes sure all parties go home being more at ease. He really goes above and beyond.
You champion for violence against women and children. You are a hero! You might laugh at this Steve, but you should run for president! You have a good heart and head. You call out the bull and lies. I know you won't be president, but hey, the thought always makes me feel better. Thanks Steve, you are the moral compass for a generation.
I love Steve Wilkos. He's fair to his guest and hard on the one that deserve it. I believe he does this to help them learn that you can't just go around doing whatever you want without consequences. His show has taught me what to look out for... Laugh out loud.
I will say it again. over and over. why are all the good talk shows being removed in ks. ? Even if they came on one or two days a week. it would be okay. I live in ks this show doesn't come on any more. and there are a few more. shows also. I know the rateing maybe? But this was just one of the (? 0 many talk shows that is no longer on. steve did his best. to help others. there is always someone out there who needs help. and just by watching these shows. they are helping someone. who is confused or ashamed. but listening. and learning. has help someone. and steve would always have words of (turn your life around and? ) he also had a very nice personality. too. and would always listen to both parties. before he took sides.
V 3 Comments
28
Koffee With Karan
This was a very good show I liked it
Finally an original Indian reality show.. ! Hats off karan johar
This shiw features Inside out
29
Last Week Tonight with John Oliver
This show is rated 9.1/10. The other talk shows are rated well below 9 so I am really having a hard time understanding theses ratings.
The Best. I'm from Germany and I love it.
So funny! Why is this not higher?
THE BEST
V 2 Comments
30
Rove Live
I really loved this show very good talk show host.
Very good talk show host I loved the show.
This show was very good I enjoyed it.
31
Anderson
Very handsome man a very good talk show host. very interesting. and very friendly and cool.
V 1 Comment
32
The Merv Griffin Show
I loved this show he was the greatest. very kind and always nice to everyone.
33
The Jerry Springer Show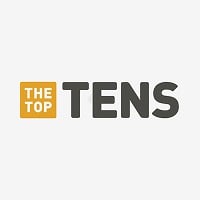 The Jerry Springer Show, also known as Jerry Springer, or just Springer, is an American syndicated tabloid talk show hosted by Jerry Springer, a former politician.
Jerry springer has help so many young people to turn there life around. And to get there life back on track or some may have been in the jail system still on? Some may not have changed. But some have. And people do watch his show and learn a lot. He is very (easy)to talk to vey kind. And just shows love to everyone. He is another( one of the leaders trying )to help others. And he does. A good job.
Jerry springer has a good show. he goes out of his way to help people. any age any race. a lot of people may watch the show because they may need to talk to someone. and jerry gives you "that chance" to make that call. Sometime some people don't know who to talk to. And jerry always have something to say. to help others. They may not be on the show. but just watching it may help someone. somewhere
Best show I have ever seen, especially the fights its really entertaining
It was actually called "the worst show". - Pony
V 1 Comment
34
Alan Carr: Chatty Man
A very good show I really enjoyed it.
35
The Dick Cavett Show
This was always a very good talk show he was always making you laugh. And a very nice man.
V 2 Comments
36 Dinah's Place
37
The Mike Douglas Show
A very good talk show and he is a very good show host.
V 1 Comment
38
The Rosie O'Donnell Show
This enormously popular talk show ran for sixth successful seasons running from 1996 to 2002 and earning 11 Emmy Awards. The show was upbeat and entertaining with real people, stars and a lot of Broadway. With O'Donnell as the spunky and hilarious host she was the girl next door that everyone knew. The show ended in 2002 when Rosie decided to step down to spend more time with her family.
I enjoyed this show I thank rosie was a very good host on T.V.. the show was funny. and the others who was on the show with her were great also.
39
Tonight Starring Joan Rivers
Yes she was write Michael (aka Michelle) Obama is a TRANNY
40
Rachael Ray
Rachael Ray makes me want to get in the kitchen and whip up that meal that keeps em talking for a while. Love her show. And everything she cooks looks delicious.
Great show, great food, great guests, and she's a great host
Rachel ray is a very kind person she always has something kind to say. her husband seems nice too. The show is always very interesting.
PSearch List
Recommended Lists
Related Lists

Top 10 Most Underrated Television Shows

Best Television Shows of the '90s
Best Action Television Shows of the 90s

Best Adult Animated Television Shows
List Stats
4,000 votes
66 listings
10 years, 304 days old

Top Remixes (5)
1. Late Night with Conan O'Brien
2. The Colbert Report
3. The Daily Show with Jon Stewart
AJG1314
1. Late Night with Jimmy Fallon
2. The Ellen DeGeneres Show
3. Jimmy Kimmel Live
Nostalgia
1. The Real
2. The Ellen DeGeneres Show
3. The Late Late Show with James Corden
Kassah
View All 5
Posts
Error Reporting
See a factual error in these listings? Report it
here
.