Top Ten Comedy Shows of All Time
xdogg
The Top Ten
1
Friends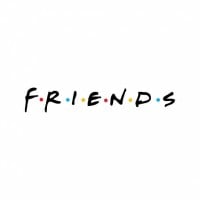 Friends is an American television sitcom, created by David Crane and Marta Kauffman, which originally aired on NBC from September 22, 1994, to May 6, 2004, lasting ten seasons. It now airs on Nick at Nite. ...read more.
I love Friends show. It is like my best friend! I have it all loaded in my pc and I need to watch one episode daily at the end of my day. Its hilarious and you can totally connect to it. Even though it has been many years since it went off, it still feels like it's so new and contemporary. Its simply wow..! A real fun treat for 21 minutes..! It has got everything in it..! Makes you laugh and forget everything else you carry in your head.
True! And it's hard to watch just 1 episode. You will always be wanting to watch one more.
I was not even born when Friends came out in 1994 and in 2004 when it ends I was a little kid.. But then a started seeing it and.. Waoh now I really love it, I enjoy every time I see it!
The best comedy of all time. Is friends. My Favorited character. Is Ross he is so funny. And Every time. I see him he just makes me laugh
It is literally the best show ever
2
Seinfeld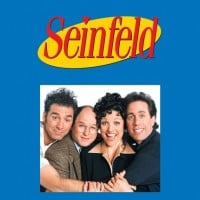 Four single friends -- comic Jerry Seinfeld, bungling George Costanza, frustrated working gal Elaine Benes and eccentric neighbor Cosmo Kramer -- deal with the absurdities of everyday life in New York City.
For a show about nothing, it sure was funny. Jerry, George, Kramer, and Elaine are the greatest comedy quartet of all time, each an iconic T.V. character. I could go on, but in the interest of being succinct... Yada yada yada, greatest T.V. comedy ever. - LukeDaDuke2
The Classic. This Sitcom raised the bar that not have reached yet. These people aren't held back by morals and standards and it's HILARIOUS! The unbeaten champion in the very end.
Seinfeld is the best show of all time. I can't stop watching it.
I can literally not believe that Seinfeld was not number one on the list. There wasn't any of these other shows that could have existed without Seinfeld blazing the trails of comedy.
3
Family Guy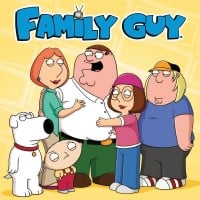 Family Guy is an American adult animated sitcom created by Seth MacFarlane for the Fox Broadcasting Company. The series centers on the Griffins, a family consisting of parents Peter (Idiotic Dad) and Lois (Nagging Wife), their children Meg (Socially Awkward Daughter) Chris (Idiotic Son), and Stewie ...read more.
Peter Griffin made it BAD. For example:

1. He attacks his friends
2. He abuses his children
3. He abuses his wife - TheAwesomeDude54
the office?... friends?...

PETER GRIFFIN IS THE MAN! - uZi91
The Inbetweeners, Malcolm In The Middle and Family Guy, my favorite series of all time.
family guy I have 1 2 3 4 5 6 7 there class gettin 8 should be number 1
4
The Simpsons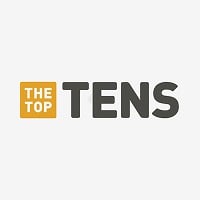 The Simpsons is an American animated sitcom created by Matt Groening that originally started on April 19, 1987 as shorts on The Tracey Ullman Show. It got its own series on December 17, 1989 and is still running as of 2019, making it the longest running animated sitcom. It is about a man named Homer ...read more.
It's The Simpsons.
Better than family Guy - Winncon
There's a reason why it will have 25 seasons and over 550 episodes, because it's the best comedy show ever. No other show can compete with the amount of talent this show brings to ever episode.
Funniest show ever
5
The Big Bang Theory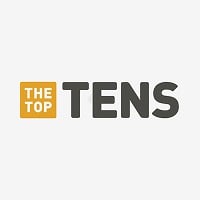 The Big Bang Theory is an American sitcom created by Chuck Lorre and Bill Prady, both of whom serve as executive producers on the series, along with Steven Molaro, and also some wasted guest stars from time to time.
The sheltered lives of four friends, who combined know more than you could ever hope to learn in a 100 lifetimes... Assuming you had an additional 99 lifetimes, which you don't, rendering this conversation pointless. Bazinga! - LukeDaDuke2
Absolutely great. Loved the show and changed television. It will truly be missed.
Better than friends believe me
The thing about many comedy sitcoms is there are a lot of other similar shows, but the the big bang theory is truly one of a kind.
6
South Park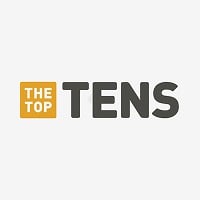 South Park is an American adult animated sitcom created by Trey Parker and Matt Stone for the Comedy Central television network. The show is about four boys, who are Stan Marsh, Kyle Broflovski, Eric Cartman, and Kenny McCormick, and their adventures in South Park, Colorado.
If you don't like it then you are a baby and have a shallow sense of humour.
No need for bullying. People like and dislike different things.
American comedies are usually stupid.
I hate to say this but I just don't like the show, its just not my cup of tea. - CatLeena14
This is an adult show for 30 year old not kids it does this is one of the worst shows with family guy friends is the best ever
Who doesn't like it? Thanks to the show's crude and simple animation style, creators Trey Parker and Matt Stone are often able to produce new installments in a matter of days, allowing them to spoof current events as they unfold. - Mandy1995
7
The Office (U.S.)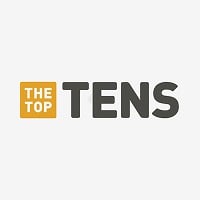 The Office is an American television comedy series that aired on NBC from March 24, 2005 to May 16, 2013.
The best series ever
Put it higher than the Big Bang Theory and Family Guy please. And, sorry Simpsons, which should be higher than Family Guy, but the Office is funnier. Maybe not better, but funnier.
That's what she said.
Bears.
Beets.
Battlestar Galactica.
8
How I Met Your Mother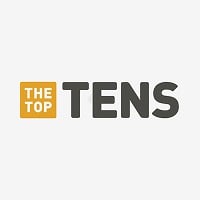 How I Met Your Mother is an American sitcom that originally aired on CBS from September 19, 2005, to March 31, 2014. The series follows the main character, Ted Mosby, and his group of friends in Manhattan.
That should be after Friends. It is LEGENDARY.
All Other Shows are LEGENDARY ADJACENT
Its Far too good
I am in love with it "
Can't compare it with any other show. It has always began with Laughter and ends with laughter
This show is just amazing and extremely funny.
Too funny to miss!
Barney is one character that the show can't do without!
This show is legen, wait...
DARY - Margarida
9
SpongeBob SquarePants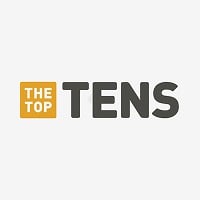 SpongeBob SquarePants is an American animated television series created by marine biologist and animator the late Stephen Hillenburg for Nickelodeon. SpongeBob is currently the most popular show on Nickelodeon, as well as the longest running show, running for 20 years, and is beginning its 12th season. ...read more.
In all honesty, spongebob seasons 1-3 were the bomb! Nonstop funny. But then came the Spongebob Squarepants movie and it wasn't the same ever again. It got more kid friendly and corny that I just couldn't bear to watch it. Those first three seasons though were legendary.
This is the one kid show I'll probably never outgrow. The older episodes, at least. - Garythesnail
Who lives in the pineapple under the sea?
SpongeBob should be in the top 5 on this list! Come on you guys!
10
Modern Family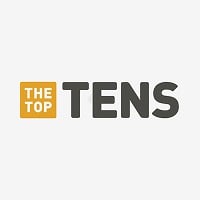 Modern Family is an American television mockumentary family sitcom that premiered on ABC on September 23, 2009, which follows the lives of Jay Pritchett and his family, all of whom live in suburban Los Angeles.
Another best series ever
Great actors. Great scripts. Everything is perfect in this show. Just love it.
The best comedy show ever!
By far the best comedy show I have seen! Very funny with high quality humor.
The Contenders
11
Saturday Night Live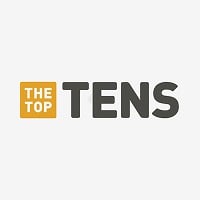 Saturday Night Live is an American late-night live television variety show created by Lorne Michaels and developed by Dick Ebersol.
Best show ever! - CatLeena14
Comedy legends - John Belushi, Chris Farley, Chevy Chase, Eddie Murphy, etc. All on one stage performing some of the most iconic comedy skits of all time
It's a show that is always relevant because it brings new comedians, new writers and makes comedy for new audiences constantly. A lot of people say that the first couple of seasons were the best but that's just a personal taste. Personally, I love people like Bill Hader, Kristen Wiig, Fred Armisen and Cecily Strong because their comedic style is a better fit for my taste. That's what is great about the show - if a comedian/cast doesn't do it for you, you will definitely find someone else that you like. By saying that the show sucks now, you are being disrespectful to the hard work of the current cast. The way SNL works is just unbelievable, it's just so physically demanding and nerve wracking, I don't think most people know how the show works and how difficult it is to be a part of it.
They've been running with some of the funniest skits for over 40 years. Not even the Simpsons can compare because SNL manages to be fresh and runs even longer.
12
Monty Python's Flying Circus
I can't believe sanitized and lame American comedy like Friends, How I Met Your Mother, Seinfeld and worst of all The Big Bang Theory is ranked above this. I guess seeing this on T.V. even today would blow the brains out from the bible-belt rednecks.

Truly a landmark show that still holds up today.

At least Saturday Night Live isn't on the top ten.. - tommydeath
The original, the best, the most inspiring and irreverant. Legends.
Best comedy series ever, I am only 19 and massively in to this show, the comedy proves to be timeless and has stood the grand test of time because they have a substantially large youthful fan base. This show has paved the way for more controversial styles of comedy, this really deserves to be number 1!
Class, the best of the best, but the current comedy trend is different, therefore with the current standards, I think monty python can't be compared with the present day shows, nonetheless for someone from the 70's and the 80's, this is the best.
13
Frasier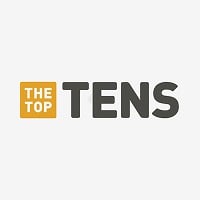 Frasier is an American sitcom that was broadcast on NBC for 11 seasons, premiering on September 16, 1993, and concluding on May 13, 2004. The program was created and produced by David Angell, Peter Casey, and David Lee in association with Grammnet and Paramount Network Television.
Smart and funny, great and creative -best
.
This is easily on par with Seinfeld, which I love.
Such a brilliant show. Intelligent and hilarious.
Should be on top list followd by Friends
The Inkeepers episode in the second season is perhaps the most hilarious of all the episodes. This show is an absolute classic, every episode will make you chuckle. Also look for the "oor Jam" in season 10 I think you won't stop laughing.
14
It's Always Sunny in Philadelphia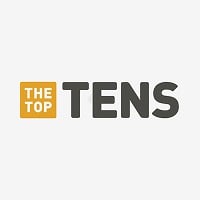 It's Always Sunny in Philadelphia is an American sitcom that first premiered on FX on August 4, 2005 and has since moved to FXX beginning with the ninth season.
Anyone who's as baffled as I am about the fact that How I Met Your Mother and Big Bang are considered comedy (even good ones?! ) should give this a go. Definitely a fresh take on the writing, very original plots and characters. Takes time to adjust to the loudness and dysfunctionality of the folk, but proves to be good investment especially after 3rd season.
For a show about a bunch of psychopaths, it makes a damn good comedy. It really let's you look at what would happen if you took a situation from a 1 to and 100, and then made it a 0. From Dennis who is possibly a serial killer to the scatterbrained loveable drug addict Charlie, the characters are so well written I never feel like I'm watching a T.V. show, and thank god I am.
Nothing to learn, nothing to love. All you got to do is keep your brain in the refrigerator and watch this show, because the more you try to make sense of what the characters do, the more like them you will be. Classic comedy, great plots!
Without this show, we wouldn't have known who Charlie Day is; and that's a world I do not wish to know.
15
American Dad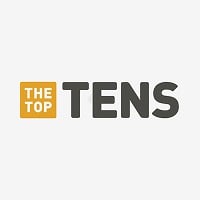 American Dad! is an American adult animated sitcom created by Seth MacFarlane, Mike Barker, and Matt Weitzman for the Fox Broadcasting Company.
Don't care - CatLeena14
Even though I will always enjoy Family guy, American Dad has always had the little something that made it more enjoyable for me and my family. Roger has to be one of my favourite animated characters ever.
Stan smith is legendary
American dad is family Guy's younger, wiser, more clever, and more funny brother, who happens to have better taste
16
Futurama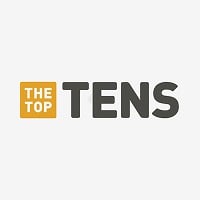 Futurama is an American animated science fiction sitcom created by Matt Groening for the Fox Broadcasting Company.
This and Robot Chicken undoubtedly deserve higher placement on this list. However, Futurama furthered what Matt Groening accomplished even with the likes of the Simpsons, with utterly hilarious, but also well conceived, characters, and endlessly entertaining plotlines. The Simpsons is a classic, but which show is funnier, and more consistently so? Futurama. (Somebody with a profile, please, please, PLEASE post Aqua Teen Hunger Force. )
Smart, creative, hilarious, visually pleasing and a pop culture fan's delight. It's place on the list as of yet makes sense, though; most 'Family Guy' type audiences today ignore this comedy because it's typically non-offensive. That's why I like it; it doesn't (usually) try to be funny. It just uses setting and logical writing for humor.
The show should definitely be in the top ten. I've watched the series over six times, and I really like how it's funny every episode, yet it still can have meaning in its episodes.
Seasons 1-4 were perfect, but 5-8 were average at best with only a handful of good episodes. It should have not been revived to be honest.
17
The Three Stooges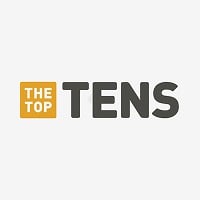 just the best for everything the sound effects are also great
I cannot believe my eyes, the generation actually knows about good shows!?!?! - luisprado
Deserves to be in 1
Hideously unfunny show
18
Everybody Loves Raymond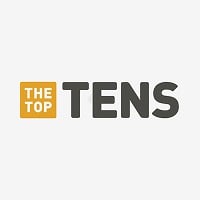 Everybody Loves Raymond is an American sitcom television series created by Philip Rosenthal that aired on CBS from September 13, 1996 to May 16, 2005, with a total of 210 episodes spanning over nine seasons. It was produced by Where's Lunch and Worldwide Pants, in association with HBO Independent Productions. ...read more.
Best show ever! - CatLeena14
Have every episode on DVD. (Almost if I don't stop breaking them.) Really good comedy for everybody of all ages. - DLG
This show is so real and down to earth and relatable! Its hilarious too! Haha there will never be a great show like this in a long time. How I Met Your Mother and the big bang theory suck compared to Everybody loves Raymond!
Captures perfectly the humor to be found in the everyday irritations of real families. Amazingly just as relevant now, as when it was made.
19
Full House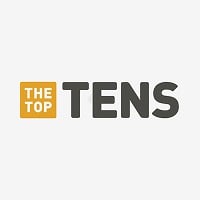 Full House is an American sitcom created by Jeff Franklin for ABC. The show chronicles a widowed father, Danny Tanner, who enlists his best friend and brother-in-law to help raise his three daughters.
This show is boring and dumb. - CatLeena14
This my favorite show along with home improvement and the middle. My favorite character is Michelle. This will cheer you up after you watch it. I can relate this to myself and my family. Even my 8 year brother and cousin like this show. This is a perfect family show.
This show is so good! Mary Kate and Ashley Olsen were young at the time but they were really good! It needs to be on T.V. more!
No it's not good, there are laugh tracks on almost every part & that just ruins the entertainment.
This is the best show ever!
20
Archer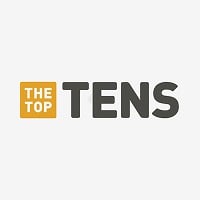 Supposed to be under the simpsons
Seriously? #123? With 0% of the votes? Archer is a sure fire top ten. The first series is pure comedic gold. Best cartoon ever, and that's competing against South Park and Family Guy. So underrated.
41? This show is hilarious, a perfect balance between mature and immature.
It should be up there is an awesome T.V. show
21
The Golden Girls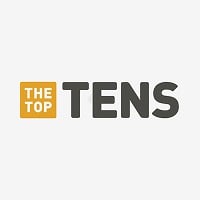 The Golden Girls is an American sitcom created by Susan Harris that originally aired on NBC from September 14, 1985, to May 9, 1992, with a total of 180 half-hour episodes spanning seven seasons.
This show should be number 1, not Friends - CatLeena14
Ugh! Best show EVER! - CatLeena14
Thank you for being a friend -@_.joemelvin
GET THIS TO AT LEAST 25 PLEASE! - DLG
22
Married With Children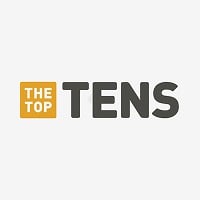 Married... with Children is an American television live-action sitcom that aired on Fox, created by Michael G. Moye and Ron Leavitt. Originally broadcast from April 5, 1987 to June 9, 1997, it is the longest-lasting live-action sitcom on Fox, and the first to be broadcast in the network's primetime ...read more.
By far my all time favorite comedy show! I pretty much watch it whenever it's on... I just love it.
every episode is just fantastic
This is such a time honored example of silliness, hilarity, and off the wall, outlandish television comedy. It should easily be included in any list of greatest comedy shows!
Who can forget Al Bundy. This show is such a classic
23
The Inbetweeners
I hope you guys are talking about the UK version, because it is absolutely amazing.
Greatest T.V. Show of all time. Didn't expect it to be this high but I'm happy
Why so low? You have flipping SOUTH PARK above this amazing show! It's brilliant, everyone of all ages (even though they may not admit it) loves the sarcastic and vulgar humour. It's one of the few shows I can watch every episode over and over again and it only seems to get more funny every time! Such a great show (the UK version obviously) :D
Like shameless the Yank version is bastardised version which should be destroyed, deleted beyond recovery from youtude, Amazon, Google, etc and the living swarn to secrecy.

However the origin is the dogs b - elfman73
24
Malcolm in the Middle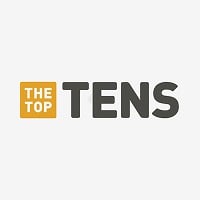 Malcolm in the Middle is an American television sitcom created by Linwood Boomer for the Fox Broadcasting Company . The series was first broadcast on January 9, 2000 and ended its six-year run on May 14, 2006, after seven seasons and 151 episodes . The series received critical acclaim and won a Peabody ...read more.
I have never laughed out loud so much as when I watch Malcolm in the Middle! The dialogue is so fast and witty that I have to keep rewinding it to hear the jokes I missed due to my laughter drowning the next scene out. Every line is written to perfection and delivered the same way. There are almost TOO MANY funny lines in most episodes that it seems like a waste to not spread them out over many more seasons. They take every possible situation to the extreme of both poles and deliver a perfect sarcastic, satirical experience.
Will hold up for ages in its humor
It is the best show ever. There is no age restriction for shows like these. Wish they extended the show.
I have never met such a hilarious yet realistic plot with lines that guarantee instant laugh out loud from the viewers. It deserves to be on the top of this list.
So funny and clever! I can't believe that this is not rated higher! And the best about it: it works perfectly without these super-annoying audience laughter sounds.
25
Beavis and Butt-head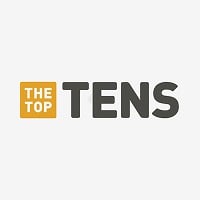 Beavis and Butt-Head is an American animated sitcom created and designed by Mike Judge. The series originated from Frog Baseball, a 1992 short film by Judge originally aired on Liquid Television.
What is wrong with people! This is top ten for sure!
Huh huh
26
The King of Queens
Good new tvshows
Love love love this show doug as kevin james awesome
Best T.V. show ever so funny, good humour
27
Ed, Edd n Eddy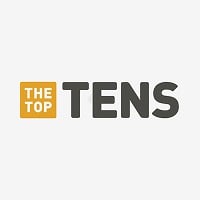 Ed, Edd n Eddy is a Canadian-American animated comedy television series created by Danny Antonucci for Cartoon Network, and the sixth of the network's Cartoon Cartoons. The series revolves around three preteen boys: Ed, Edd "Double D," and Eddy—collectively known as "the Eds"—who live in a suburban ...read more.
South park should be number 1 and ed, edd n eddy should be number 2!
Cartoon Network's greatest show ever made. - nelsonerica
28
The Andy Griffith Show
Best show ever! - CatLeena14
The perfect comedy show with values.
I grew up on the re-runs of this excellent comedy. Each show have a take away ethical principle without being "preachy".
Love this show
29
Only Fools and Horses
Should be in number 1 it is cleaver comedy that americans can't understand that's why its not at number 1
It just makes me laugh a lot... that moment when they were chased by the police and realised they weren't... that time when Rodney fell off his chair in a church thing... and that time when paper flew from out of their window... it's all funny.
Best show ever, don't need to be an Englishman to enjoy this, this is great... My favorite episode Three for tea
It may not make people laugh as much but it is just better and more imaginative than the shows like family guy. I love the episode: 'To Hull and back' - thedoctor
30
Parks and Recreation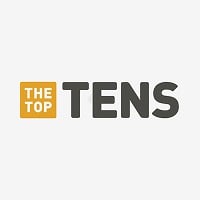 Parks and Recreation, informally known as Parks and Rec, is an American political comedy television sitcom starring Amy Poehler as Leslie Knope, a perky, mid-level bureaucrat in the Parks Department of Pawnee, a fictional town in Indiana.
This show is awesome. Even the bad/antagonist characters are funny! - Solarian
Best show after friends. It's the most realistic sitcom ever
Why the actual HECK is this not number 1?! AND, where the HECK is Brooklyn Nine Nine
The best by far when it comes to straight comedy, friends and the others are more feel good shows but they deserve to be first.
31
Rick and Morty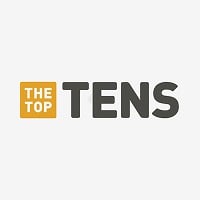 Rick and Morty is an American adult animated science fiction sitcom created by Justin Roiland and Dan Harmon for Adult Swim.
Easily the smartest, most thought-provoking comedy series of all time, and it only just finished it's 2nd season.
Most funniest show I have seen in my entire life. Greatest show of all time
Greatest show on television. Complex and witty.
Best Show I've come across which is smart, funny and oh the dark humor... Burrppp! Very witty... Pickle Rick...
32
Fawlty Towers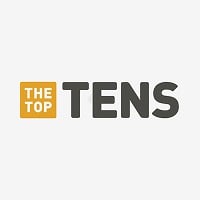 Fawlty Towers is a British television sitcom broadcast on BBC2 in 1975 and 1979. Just two series of six episodes each were made.
this is the funniest show of al times! - flowerchild4eva
Probably the best British comedy of all time, Fawlty Towers isn't just plain stupid like a lot of other shows higher than it on this list, it is extremely intelligent humour.
Why is this so low? The big bang theory is terrible. Call me old fashioned, but aren't sitcoms meant to be funny?
The only way you wouldn't vote this #1 is if you never saw it. When I watch this show, I choke from laughing so hard!
33
Arrested Development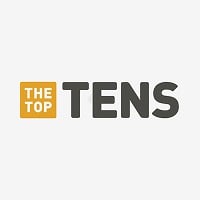 Arrested Development is an American television sitcom created by Mitchell Hurwitz, which originally aired on Fox for three seasons from November 2, 2003, to February 10, 2006. A fourth season of 15 episodes was released on Netflix on May 26, 2013. The show follows the fictitious Bluth family, a formerly ...read more.
This is the only show other that Seinfeld that deserves being in the top 25 comedy shows of all time.
The funniest show ever made... EVER MADE... EVERRRRR

i also enjoy the office... how I met your mother... scrubs...

BUT THIS SHOW IS FAR SUPERIOR
I'm sorry, but this show isn't just a contender. There are so many jokes in this show you'll have to watch each individual episode thousands of times to get each joke and all of them are hilarious! There is no unfunny character on this show and no unfunny episode. If anyone wanted to try this show out, I would suggest watching the first 3 seasons first. The new season was ok but for me didn't quite cut it (i wish it did). There are so many great things about this show. Give it a try if you haven't!
Number 1! The best show ever! I watch it over and over again and there is always someting new! The lines, the facial and body language! And Jason Bateman's impecable delivery. Love it! I some times just start laughing out of remembering scenes! And it can be anywhere! My family and I can replicate a lot of scenes and we just laugh ourselves to tears!
34
Chappelle's Show
The person that did this list obviously never watched Chappelle's Show.
I never laughed harder.
Funniest show of all time. Made fun of different races, but only to show you how stupid each stereotype was. Neal and Dave are comedy legends.
This is not 42, at all. Dave Chappelle is a hilarious comedian. And every episode is so funny. Friends, Big Bang Theory, Scrubs, or any other stupid sitcom should not be in front of this show.!
Legendary comedy. One of a kind.
35
Home Improvement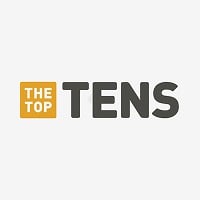 Home Improvement is an American television sitcom starring Tim Allen that aired on ABC from September 17, 1991 to May 25, 1999, with a total of 204 half-hour episodes spanning over eight seasons.
I love home improvement. It is such a good T.V. show. I can relate this to myself and my family. It always cheers me up after watching it. My 9 year old brother, my mom, and my dad like this show too.
How the hell can this legendary show be this low?
Really? How can this be below crap like Sponge Bob? THIS IS COMEDY KIDS! DO YOU KNOW WHAT TIME IT IS?
36
Father Ted
Obviously the greatest Irish show of all time. I keep watching each episode over and over again and its still hilarious. Rip Dermont Morgan
I've watched every episode of this a hundred times, and it is still laugh out loud hilarious, the sign of a truly classic comedy! Without a doubt one of the greatest comedies of all time, and in my opinion it's the best ever made!
Under-ranked on this list because it is lesser known. Honestly the funniest show ever made by a long shot.
If I watched it every day, I would still laugh at it's whitty humour and hilarious plot lines. - Martinglez
37
The Cosby Show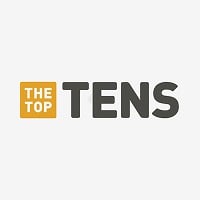 The Cosby Show is an American television sitcom starring Bill Cosby, which aired for eight seasons on NBC from September 20, 1984 until April 30, 1992. The show focuses on the Huxtable family, an upper middle-class African-American family living in Brooklyn, New York.
Loved it simply awesome
Bill, The Rape Star - lilrocketman
38
Courage the Cowardly Dog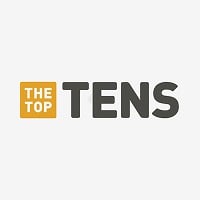 Courage the Cowardly Dog is an American animated horror comedy television series created by John R. Dilworth for Cartoon Network as part of the network's Cartoon Cartoons block.
Best show EVER! and funny - CatLeena14
Sweet and funny! Love it!
I used to what h it a lor but then I finisged all the episodes. shouldn't have been can elled so sokn - ihatetrump
39
That 70's Show
If this show is not in the top 10 then this website is rubbish and useless
25? How can this be? This should be top 5 for sure, one of my favorite shows ever.
Between all the circles in the basement, Red's emphatic "dumbass" remarks, and a burnt-out hippie named Leo this show has some hilarious moments. The awesome intro song also by far the best for any T.V. show ever. - LukeDaDuke2
One of the funniest shows ever.
40 Dad's Army
41
Tom and Jerry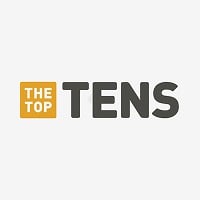 Tom and Jerry is an American animated series of comedy short films created in 1940 by William Hanna and Joseph Barbera. Best known for its 161 theatrical short films by Metro-Goldwyn-Mayer, the series centers on a rivalry between the title characters Tom, a cat, and Jerry, a mouse. Many shorts also ...read more.
This show should be number 2! - CatLeena14
This should be rank 2 after friends
Come on people!
What a classic.
42
The IT Crowd
Insanely funny and imaginative - wombat
Incredibly funny and smart - wombat
Laughed my ass off!
The IT crowd is sooo much better than the big bang theory. The IT crowd has likeable characters, and first and foremost, it is FUNNIER
43
8 Simple Rules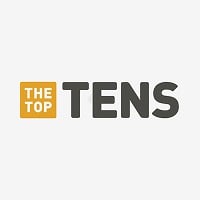 8 Simple Rules for Dating My Teenage Daughter is an American sitcom, originally starring John Ritter and Katey Sagal.
44
The Ren & Stimpy Show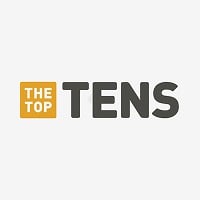 The Ren & Stimpy Show, often simply referred to as Ren & Stimpy, is an American animated television series created by John Kricfalusi for Nickelodeon.
45 Wonder Showzen
46
Blackadder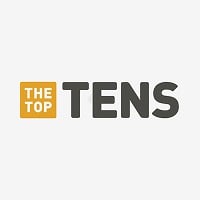 Blackadder is a series of four BBC1 pseudohistorical British sitcoms, plus several one-off instalments, which originally aired in the 1980s.
The only show starring Rowan Atkinson that is better that Mr Bean
This is definitely one of the funniest shows ever. Rowan Atkinson succeeds better in this show than any else playing a dumb prince of the English Royal Family in four different historical eras, of course causing all kinds of hilarious mishaps.
Actually Atkinson played the wily butler in most. It was Dr House aka Hugh Laurie who played the buffoon prince. Still I agree, most wonderful comedy ever.
Blackadder goes forth was so ahead of its time, the writing was incredible.
47
My Name Is Earl
Karma is a bitch!
Simple fun. Easy watch...
You end up loving the characters. Especially Darnell
48
Curb Your Enthusiasm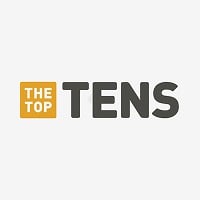 Curb Your Enthusiasm is an American comedy television series produced and broadcast by HBO that premiered on October 15, 2000. The series was created by Larry David, who stars as a fictionalized version of himself.
Following Larry David in his semi-fictionalized life dealing with his wife, his manager, his manager's wife, and all the rest of the trouble he gets himself into on a day-to-day basis is always good for a laugh. - LukeDaDuke2
Its pretty pretty pretty pretty pretty pretty good
Larry David is pure genius
49
Martin
Funniest sitcom of all time hands down. No T.V. show was funnier than Martin and we might not get another on this level of funny
Friends is even funnier, if you saw Friends, you will change your mind.
This is one of the funniest classic shows I've seen. It's actually better than Fresh Prince - Mcgillacuddy
I can't stop laughing when watching this show.
This is the funniest show I've seen every episode and I love it.
50
George Lopez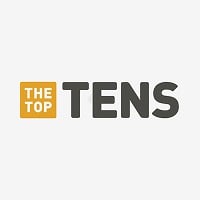 Number 1. Funniest show ever
PSearch List