Top 10 TV Shows with the Best Series Finales
1
Breaking Bad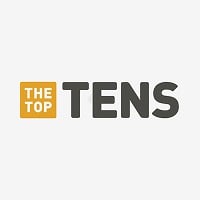 Breaking Bad is an American crime drama television series created and produced by Vince Gilligan. The show originally aired on the AMC network for five seasons, from January 20, 2008, to September 29, 2013.
It did not confuse like the sopranos finale
it did not suck like the dexter finale
it was the way I wanted it to perfect
The title of the episode felina means this show blood meth and tears people who know chemistry will understand
Breaking Bad is by far the best television series of all time and I gotta say, episode 62 was the best series finale I ever watched and never forget and I like how Season 5: Part I and II became an improver for the whole series. To be honest, I enjoyed the first half of the fifth season better than the fourth, but the second half, I enjoyed it much better. from a scale of 1-100, I would give each half a score 99 out of 100.
Best Series Ever Watched!
2
M*A*S*H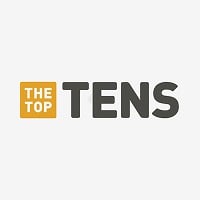 This show made me laugh more than any show, and it made me cry more than any show. The ending did no less.
So heartbreaking, but it is the perfect finale. - MontyPython
3
Lost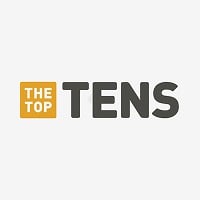 Lost is an American television drama series that originally aired on the American Broadcasting Company from September 22, 2004, to May 23, 2010, over six seasons, comprising a total of 121 episodes.
Best episode of any show in the world. - DrRyAn
4
Avatar: The Last Airbender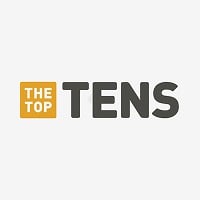 Avatar: The Last Airbender is an American animated television series that aired for three seasons on Nickelodeon from 2005 to 2008. Avatar: The Last Airbender is set in an Asiatic-like world in which some people are able to manipulate the classical elements by use of psychokinetic variants of Chinese ...read more.
I love this show so much it was perfection to me. It has grown a lot from the first season to the last. I enjoyed that we could see the characters growing from the first episode to the last. The series finale of avatar, sozins comet, was absolutely amazing from the way the writers plotted it out and the bending sequences displayed like the fight between Aang and ozai or the final agni kai of zuko and azula. It was just amazing and breathtaking.
This show is just amazing downright amazing, it has so many great elements and it tackled its bad rap by being a "nickelodeon" show by not only having one of the best finales of all time but by being one of the best shows of all time
Dude this animated series finale is the best of them all.
AMAZING AND EPIC FINALE! Best T.V. finale in history (my opinion). - PeeledBanana
5
Friends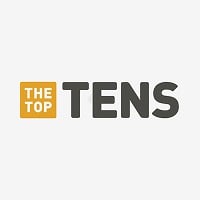 Friends is an American television sitcom, created by David Crane and Marta Kauffman, which originally aired on NBC from September 22, 1994, to May 6, 2004, lasting ten seasons. It now airs on Nick at Nite. ...read more.
Brilliant ending to a brilliant show
The wow factor even in reruns
6
Newhart
The surprise call back to the previous show, the Daryls finally talking. It was perfection!
7 Ed, Edd n Eddy's Big Picture Show
8
Cheers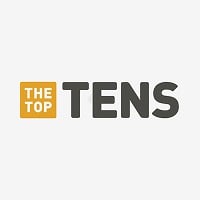 Cheers is an American sitcom that ran for eleven seasons between 1982 and 1993. The show was produced by Charles/Burrows/Charles Productions in association with Paramount Network Television for NBC and created by the team of James Burrows, Glen Charles, and Les Charles.
9
Seinfeld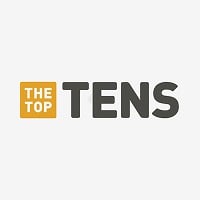 Four single friends -- comic Jerry Seinfeld, bungling George Costanza, frustrated working gal Elaine Benes and eccentric neighbor Cosmo Kramer -- deal with the absurdities of everyday life in New York City.
No, it wasn't they ended in jail it could have been way better.
I guess I agree. I'm just the type of viewer who roots for a happy comforting ending. - ParasN2000
10
The Office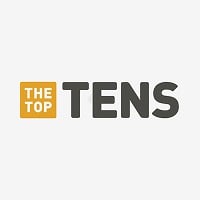 The Office is an American television comedy series that aired on NBC from March 24, 2005 to May 16, 2013.
The Contenders
11
Six Feet Under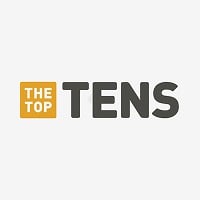 Six Feet Under is an American drama television series created and produced by Alan Ball. It premiered on the premium cable network HBO in the United States on June 3, 2001, and ended on August 21, 2005, spanning five seasons and 63 episodes.
Perfect ending. Very original and gives closure.
12
30 Rock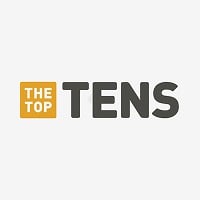 30 Rock is an American satirical television sitcom created by Tina Fey that ran on NBC from October 11, 2006, to January 31, 2013. The series, loosely based on Fey's experiences as head writer for Saturday Night Live, takes place behind the scenes of a fictional live sketch comedy show depicted as airing ...read more.
13
The Sopranos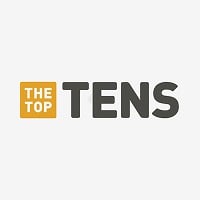 The Sopranos is an American crime drama television series created by David Chase. The story revolves around fictional New Jersey-based, Italian American mobster Tony Soprano (James Gandolfini). The series portrays the difficulties that he faces as he tries to balance his home life and his criminal organization. ...read more.
If you haven't watched this series you haven't seen the best of what can be done theatrically - Billyv
14
The Wire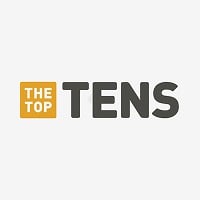 The Wire is an American crime drama television series set and produced in Baltimore, Maryland. Created and primarily written by author and former police reporter David Simon, the series was broadcast by the cable network HBO in the United States.
15
Star Trek: The Next Generation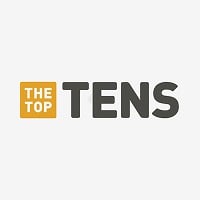 Star Trek: The Next Generation is an American science fiction television series in the Star Trek franchise created by Gene Roddenberry that ran between 1987 and 1994. Roddenberry, Maurice Hurley, Rick Berman, and Michael Piller served as executive producers at different times throughout its production. ...read more.
16 Leverage
17
iCarly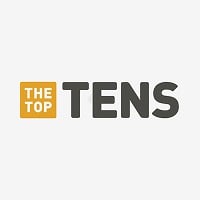 iCarly is an American teen sitcom that ran on Nickelodeon from September 8, 2007 until November 23, 2012. The series, created by Dan Schneider, focuses on teenager Carly Shay, who creates her own web show called iCarly with her best friends Sam Puckett and Freddie Benson.
18
The West Wing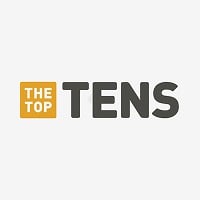 The West Wing is an American serial political drama television series created by Aaron Sorkin that was originally broadcast on NBC from September 22, 1999, to May 14, 2006. The series is set primarily in the West Wing of the White House, where the Oval Office and offices of presidential senior staff ...read more.
19
Hannah Montana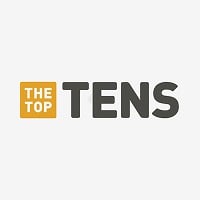 Hannah Montana, also known as Hannah Montana Forever for the fourth and final season, is an American musical comedy series created by Michael Poryes, Rich Correll, and Barry O'Brien which focused on Miley Stewart, a teenager living a double life as an average schoolgirl by day and a famous recording ...read more.
20
Glee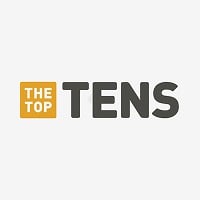 Glee is an American musical comedy-drama television series that aired on the Fox network in the United States from May 19, 2009, to March 20, 2015. It focuses on the fictitious William McKinley High School glee club, New Directions, which competes on the show choir competition circuit while its disparate ...read more.
21 Parks and Recreations
22 Boardwalk Empire
23 Buffy the Vampire Slayer
24 The Shield
25
Futurama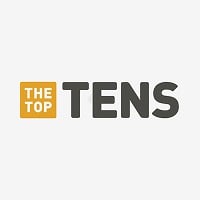 Futurama is an American animated science fiction sitcom created by Matt Groening for the Fox Broadcasting Company.
Where the hell was futurama in this list!? There series final was good ass! You guys basically disrespecting futurama fans and a hard working cast! How could you say seinfield's final was better! I hate you people! And also you guys keep disrespect my favorite shows! Like adventure time! How could you say ed edd and eddy is the best CN show! You guys are dumb asses!
26
Regular Show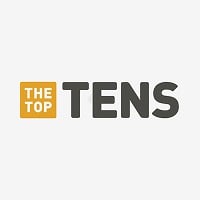 Regular Show is an American animated television series created by J. G. Quintel for Cartoon Network that premiered on September 6, 2010. The series revolves around the lives of two friends, a blue jay named Mordecai and a raccoon named Rigby—both employed as groundskeepers at a local park.
In case any of you haven't noticed or watched it, the finale season was season 8 and the episode A regular epic battle, it got really emotional for me.
27
Gravity Falls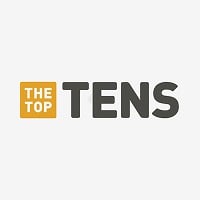 Gravity Falls is an American animated television series produced by Disney Television Animation that first aired on Disney Channel, and then on Disney XD from June 15, 2012 to February 15, 2016. The series follows the adventures of Dipper Pines and his twin sister Mabel in the fictional town of Gravity ...read more.
It was amazing
28 Merlin
29
How I Met Your Mother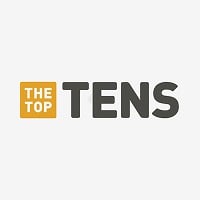 How I Met Your Mother is an American sitcom that originally aired on CBS from September 19, 2005, to March 31, 2014. The series follows the main character, Ted Mosby, and his group of friends in Manhattan.
This series finale is overhated. There is definitely a bandwagon effect to the amount of hate that it gets. It wasn't the greatest, and there are some really valid points against it. But it also gets blown out of proportion. A lot of it amounts to people not getting the pairs that they were shipping for. The one I see the most is people upset that Barney and Robin didn't go the distance. Those two were not that great or stable of a couple to begin with. There were a lot of lies and dysfunction between them for years. Not a good foundation for marriage.
The finale was not bad.
30 The Newsroom
31
The Cosby Show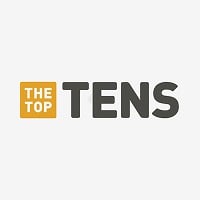 The Cosby Show is an American television sitcom starring Bill Cosby, which aired for eight seasons on NBC from September 20, 1984 until April 30, 1992. The show focuses on the Huxtable family, an upper middle-class African-American family living in Brooklyn, New York.
32
That '70s Show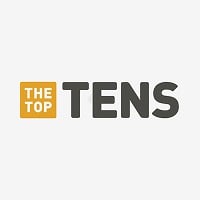 That '70s Show is an American television period sitcom that originally aired on Fox from August 23, 1998, to May 18, 2006. The series focused on the lives of a group of teenage friends living in the fictional suburban town of Point Place, Wisconsin, from May 17, 1976, to December 31, 1979.
33
Kim Possible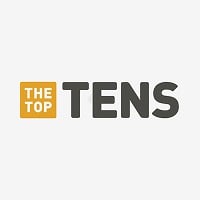 Kim Possible is an American animated children's television series created by Bob Schooley and Mark McCorkle for Disney Channel.
34
Smallville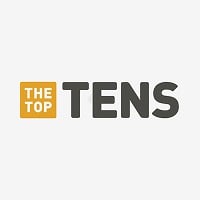 Smallville is an American television series developed by writer-producers Alfred Gough and Miles Millar, based on the DC Comics character Superman created by Jerry Siegel and Joe Shuster.
35 A Grande Família
36
Teen Titans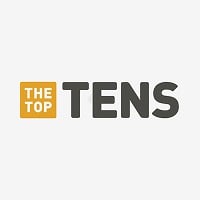 Teen Titans is an American animated television series created by Glen Murakami, based on the DC Comics characters of the same name.
Well it was going to have more seasons but they cancelled it for some weird reason.
37
Charmed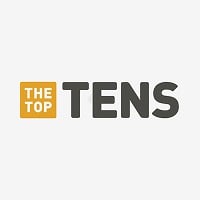 Charmed is a cw tv series that went from 1998-2006. It was about three sisters who discover they are witches and have powers.
38
The Powerpuff Girls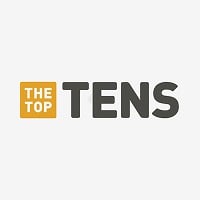 The Powerpuff Girls is an American animated television series created by animator Craig McCracken for Cartoon Network. The main characters of this show are Blossom, Bubbles, and Buttercup. The show is about the Professor Utonium creating three little superhero girls that save the day from villains. ...read more.
39
Twin Peaks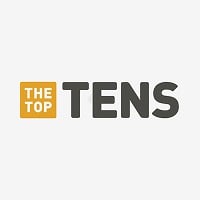 Twin Peaks is an American mystery horror drama television series created by Mark Frost and David Lynch that premiered on April 8, 1990, on ABC.
40
Sailor Moon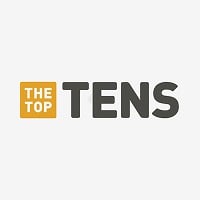 Sailor Moon is a Japanese shōjo manga series by Naoko Takeuchi. It was originally serialized in Nakayoshi from 1991 to 1997; the 52 individual chapters were published in 18 tankōbon volumes. ...read more.
The last episode of the season "Stars" really excites any fan, leaving them in tears. Many people cried liters to see the final scenes.
41
Parenthood
"It was emotional, but it couldn't have of been a better ending to a fantastic show! "
42
Roseanne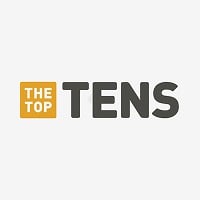 Roseanne is an American television sitcom starring Roseanne Barr and revolving around the fictional Conner family.
43 Late Show with David Letterman
44 Saint Seiya Omega
45 Gu Family Book
46 Qual é o Seu Talento?
47
Comédia MTV
This was meaning the "Beginning of The End"...
48 Blackadder Goes Forth
49
King of the Hill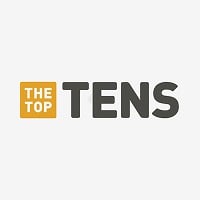 King of the Hill is an American animated sitcom created by Mike Judge and Greg Daniels that ran from January 12, 1997 to May 6, 2010 on Fox.
50
The Monkees
A great and surreal end to a fun T.V. show
PSearch List