Top 10 TV Shows and Movies That Are Not "Anime"
DynastiSugarPop
The Top Ten
1
Cory In the House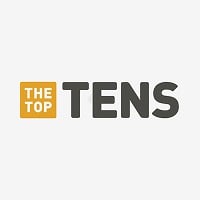 Cory in the House is a television show, which aired on the Disney Channel from January 12, 2007, to September 12, 2008, and was a spin-off from the Disney show That's So Raven.
This is the second best anime of all time. Don't hate on it. It has such realistic animation, and memorable characters. - Therandom
It's the best anime of all anime don't question it!
What?!? This, Shrek, and Jimmy Neutron are the amongst the most thought provoking and influential anime of all time! - IronSabbathPriest
The 2018 anime awards go to…Cory in the House for Sexiest Anime!
~ AlphaQ
V 9 Comments
2
Shrek

I give Shrek the Third's predecessors a 4/5.

I give Cory in the House a 3/5 (6/5 as a best anime ever joke).

I give Johnny Test a 1/5. What a Dexter's Laboratory mockbuster.

I give Seinfeld a 5/5.

I give Bee Movie a 3/5.

I give Paul Blart: Mall Cop a 2/5. Its sequel makes Jack & Jill look mature, effective and complex like Punch Drunk Love.

I give Thomas & Friends a 3/5 (and a 0/5 for the modern Thomas & Friends series).

I give The Fresh Prince of Bel-Air a 5/5.

I give Teen Titans a 5/5. I give Teen Titans Go a 1/5.

I give We Bare Bears a 5/5.

I give the Barney franchise a 0/5.

I give King of the Hill a 2/5, I am sorry to tell you.

I give South Beach Tow a 4/5.

I give Peppa Pig a -1/5.

I give Jay Jay the Jet Plane a 2/5.

I give Steven Universe a 5/5.

I give The Fox & the Hound a 5/5.

I give Bambi a 5/5.

I give Charlotte's Web a 4/5. How could E. B. White hate ...more
Some trolls put a bunch of anime here. - RalphBob
What are you talking about, this is a great anime - izayaorihara
WHA-EXCUSE ME SHREK IS good ANIME FOOL! what beauty - AlphaQ
V 4 Comments
3
Tom and Jerry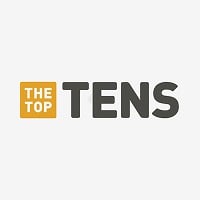 Tom and Jerry is an American animated series of short films created in 1940, by William Hanna and Joseph Barbera.
This deserves to be put above Cory in the House and Shrek. - PerfectImpulseX
Step away Jojo's Bizarre Adventure and Dragon Ball Z because this has to be not only the greatest shonen battle anime of all time but the greatest anime in general of all time. Whoever says Cory in the House is the best anime has obviously never seen Tom and Jerry. - PerfectImpulseX
Hey who's the troll who keeps putting anime like Shrek here? Own up! - AlphaQ
Infinity stars out of five
This anime is THAT amazing. - PerfectImpulseX
4
Bee Movie

Get this off, this is real anime because it's R18+ - AlphaQ
5
Johnny Test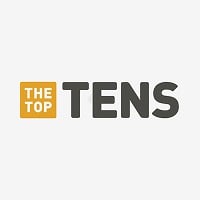 Johnny Test is an American-Canadian animated television series produced by Warner Bros. Animation, for the first season, and Cookie Jar, for the remainder of the series.
Jahnny is mah favorite anime
6
Paul Blart: Mall Cop

7
Thomas and Friends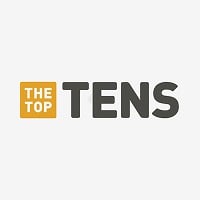 Great.. just great
8
Seinfield
Voting in this for no particular reason. - AlphaQ
9
Courage the Cowardly Dog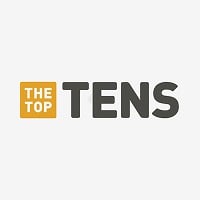 Courage the Cowardly Dog is an American animated horror comedy television series created by John R. Dilworth for Cartoon Network as part of the network's Cartoon Cartoons block.
This psychological thriller about a dog in the Middle of Nowhere blows all other horror anime out of the water with the most complex character development and scariest scenes ever put to anime. - PerfectImpulseX
This is some of the scariest anime I've watched. - AlphaQ
10
LazyTown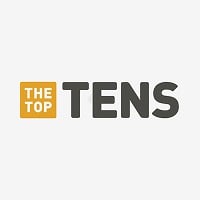 We are number one
The Newcomers
? Sunday Night Football
?
Bad Moms

The Contenders
11
Teen Titans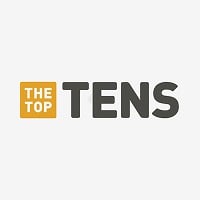 Teen Titans is an American animated television series created by Glen Murakami, based on the DC Comics characters of the same name.
This actually is classed as anime.
You could make an argument that the original show in this case has some showing of anime, but not a whole lot of it. - htoutlaws2012
It was heavily inspired by anime but its not a legit anime series. - egnomac
12
Totally Spies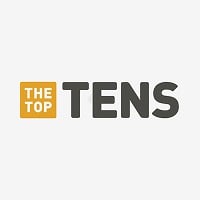 Totally Spies! is a French-Canadian animated spy comedy television series created by Vincent Chalvon-Demersay and David Michel and produced by Marathon Media Group and Image Entertainment Corporation.
13
Winx Club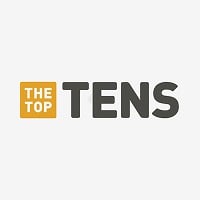 Winx Club is an Italian animated television series directed, created and produced by Iginio Straffi and his company Rainbow S.r.l.
14 Fresh Prince of Bel-Air
15
Dick (Movie)

16
The Dark Knight Rises

17 American Pickers
18
Avatar: The Last Airbender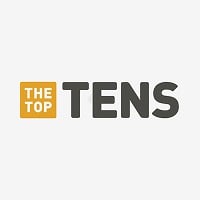 Avatar: The Last Airbender is an American animated television series that aired for three seasons on Nickelodeon from 2005 to 2008. Avatar: The Last Airbender is set in an Asiatic-like world in which some people are able to manipulate the classical elements by use of psychokinetic variants of Chinese ...read more.
19
Hi Hi Puffy Amiyumi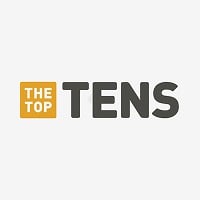 Hi Hi Puffy AmiYumi is an American-Japanese animated fantasy-comedy television series created by Sam Register for Cartoon Network.
An underrated masterpiece of an idol/Yuri anime that's a profound commentary on the state of the Japanese music industry and lesbianism in Japanese culture. It's such a shame that the anime by Studio Renegade Animation didn't adapt the Julie Revenge, Cake is Love, Love is Our Drug, and the Closet Full of Love arcs though. Those arcs in the original manga by Sam Register were amazing (especially the Julie Revenge arc). - PerfectImpulseX
20
Furby Island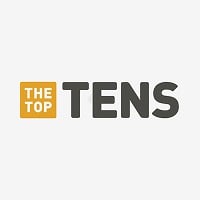 The #1 Best Genre Deconstruction in Anime goes to... - PerfectImpulseX
21 Pawn Stars
22
King of the Hill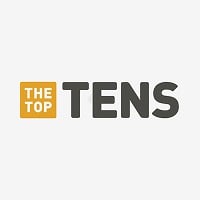 King of the Hill is an American animated sitcom created by Mike Judge and Greg Daniels that ran from January 12, 1997 to May 6, 2010 on Fox.
23
Shark Tale

24 Become Jehovah's Friend
25
Trailer Park Boys

26
Shezow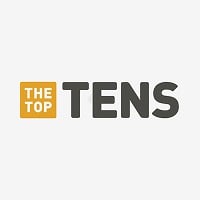 SheZow is an Australian-Canadian animated superhero comedy television series. It features the adventures of a boy who inadvertently inherits the role of a superheroine, which imposes an explicit feminine theme to his costumed appearance and equipment.
27
Little Einsteins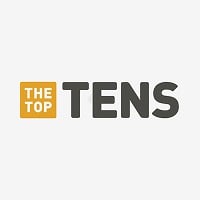 Little Einsteins is an American animated children's television series on Playhouse Disney. The educational preschool series was developed for television by Douglas Wood who created the concept and characters, and a subsequent team headed by Emmy Award-winning director Aidan Abril and JoJo's Circus co-creator ...read more.
28 Unwrapped
29
After Last Season

This anime was ahead of it's time with it's clever uses of symbolism. - PerfectImpulseX
30
Almost Naked Animals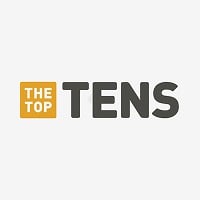 Almost Naked Animals is a Canadian animated television series that is produced for YTV. The series premiered on January 7, 2011 on YTV.
31
Frozen

32 Scary Godmother: Halloween Spooktacular
33
We Bare Bears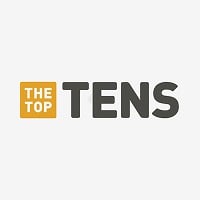 An animated comedy show by Daniel Chong about three different species of bears - Grizzly, Panda and Ice bear (polar bear). Since they were little, they wanted to get adopted by owners separately. But then they missed each other too much, so they reunited again. Now as adults, they now live in a cave ...read more.
34 Jay Jay the Jetplane
35
Lilo & Stitch

It's such a shame that the 4th sequel (Stitch! ) was so lackluster. - PerfectImpulseX
36
Lemonade Mouth

This anime movie is more inspirational and heartfelt than all 27 episodes of Gurren Lagann combined. - PerfectImpulseX
37 Squirrel and Hedgehog
38
Degrassi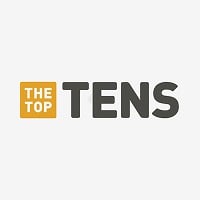 Degrassi: The Next Generation (later renamed Degrassi for seasons ten through fourteen) is a Canadian teen drama television series set in the Degrassi universe, which was created by Linda Schuyler and Kit Hood in 1979. It is the fourth series in the Degrassi franchise, following The Kids of Degrassi ...read more.
The best high school drama anime series of all time with melodrama so real that it makes you feel like you are really a classmate of the teens at Degrassi Community School. - PerfectImpulseX
SPOILERS: J.T. Yorke's death in Season 6 has to be one of the saddest anime deaths of all time. - PerfectImpulseX
39
Ed, Edd N Eddy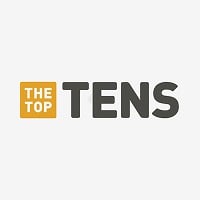 Ed, Edd n Eddy is a Canadian-American animated comedy television series created by Danny Antonucci for Cartoon Network, and the sixth of the network's Cartoon Cartoons. The series revolves around three preteen boys: Ed, Edd "Double D," and Eddy—collectively known as "the Eds"—who live in a suburban ...read more.
40
Jackie Chan Adventures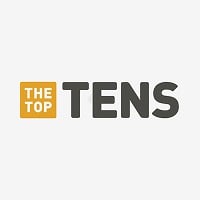 Jackie Chan Adventures is an American animated television series starring the adventures of a fictionalized version of action film star Jackie Chan.
41 South Beach Tow
42
Peppa Pig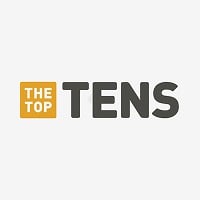 43
Steven Universe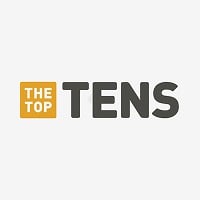 Steven Universe is an American animated television series created by Rebecca Sugar for Cartoon Network. The show's based around a young boy by the name of Steven Universe, who is a hybrid of a gem and a human. He lives with his gem friends, Garnet, Amethyst and Pearl.
44
The Fox and the Hound

45
Bambi

46
Charlotte's Web (1973)

47
Dumbo

48
The Lion King

49
The Rescuers

50
The Little Mermaid

PSearch List
Related Lists

Best Anime Movies That Do Not Have a TV Series

Top 10 Animes Not Appropriate for Kids

Top 10 Tsunderes Not from an Anime
Top 10 Reasons Why Serena from the Pokemon Anime Should Not Follow Ash to the Alola Region
List Stats
100 votes
86 listings
2 years, 74 days old

Top Remixes (7)

1. Tom and Jerry
2. Totally Spies
3. Winx Club
PerfectImpulseX

1. Cory In the House
2. Shrek
3. Bee Movie
BoyGenius234

1. Shrek
2. Tom and Jerry
3. Courage the Cowardly Dog
htoutlaws2012
View All 7
Error Reporting
See a factual error in these listings? Report it
here
.