Top 10 Universal Studios Movies that Would Make Great Park Attractions
Here are some movies that would make great attractions at Universal parks.

1 The Secret Life of Pets

I didn't like the movie but hey, interesting concept
It's going to be similar to Rockn Roller Coaster Starrig Aerosmith at Disney's Hollywood Studios, but just take out the Aerosmith and rock theming and put Pets in it. When you enter the queue, you are near the Statue of Liberty and then you go into a sewer where the "Flushed Pets" are and you enter a room where an animatronic Snowball tells you his "plans" and also tells you the safety instructions, then you exit the sewer and into a back alley where you see your taxi (just the super stretch limos but painted as a taxi) and while you wait, you can see other people launching into a tunnel. You get into your row, board the taxi and pull down the restraints, then a pet from the movie is with you on the taxi (such as Max, Duke, Gidget, Snowball etc). Then the animal control finds you and there is a countdown and the story of the ride is that you try to escape the animal control while also trying to get the pet back home. You launch into the tunnel and a camera captures your on ...more - ThemeParkChasers
2
Everest

What if Universal did their version of Expedition Everest at Disney's Animal Kingdom? You board your very own train and climb up to Mt Everest (there is no yeti in this version) you reach a dead end and a huge snow storm heads toward you. (fog) Then the train go backwards into the mountain to escape the storm. You are inside the mountain and rocks starting falling down and fog is covering the cave and you start going down the drop and a camera captures your on ride photo. Then you go back into the mountain, you go outside before you re enter and a piece of the mountain (similar to the yeti) almost falls on you and you escaped the storm and head back to the unload platform and go into the gift shop. - ThemeParkChasers
3
The Boss Baby

Storks is way better than this piece of garbage. - DinoLover4242
I hate this movie.
This will be a dark ride similar to Journey to Imagination with Figment at Epcot, but with the Boss Baby and Tim. Basically you go through Babycorp see what's it like to be a boss baby. It's kind of a simple plot, but there will be animatronics of Boss Baby and Tim during the ride. - ThemeParkChasers
4
Trolls

It will be a colorful attraction
This ride is like Seven Dwarfs Mine Train, and it's about going through a cave where the trolls are (I haven't seen the movie yet) and the villain try's to destroy the town, you go through a "Roller Coaster" section and hit the break run and Poppy and that other troll defeat the villain and you go back into the unload platform. It's kinda simple but fun for little kids. - ThemeParkChasers
5
The Mummy (2017)

Sure most Universal parks have Revenge of the Mummy, but what they refurbished the ride so it looks like the 2017 Mummy? So not really a ride but it will make the Revenge of the Mummy rides better. - ThemeParkChasers
6
Ouija: Origin of Evil

If Mystic Manor was a horror fest? This ride would be it. You board a Ouija vehicle and that girl (animatronic) finds the board and messes with it. And she releases demons that stalk you throughout the ride and triggers effects in and out of the vehicle (such as air, water, smoke etc) and the only way to stop it is the break the Ouija boards curse and the board itself while you go through different rooms with something happening. In the last room, the demons of the board are about to possess you, and then you break the board and everyone is safe and you go back into the unload platform. A pretty chilling trackless dark ride is a neat combo. - ThemeParkChasers
7
The Cat in the Hat (2003)

Lol this ride will be ironically good - Maddox121
I know everyone hates the movie, me too. But I thought a ride at one of the parks would be cool. It would be like California Screaming at Disney's California Adventure. Yet I think it might sucks because the cat is on the ride laughing at you during the ride. I don't know how this will work since the movie is atrocious. - ThemeParkChasers
8
Seraph of the End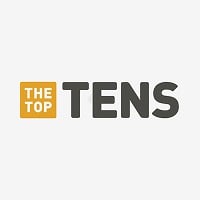 Seraph of the End (Japanese: 終わりのセラフ Hepburn: Owari no Serafu) (also known as Seraph of the End: Vampire Reign) is a Japanese dark fantasy manga series written by Takaya Kagami and illustrated by Yamato Yamamoto with storyboards by Daisuke Furuya. It is published by Shueisha on Jump SQ ...read more.
9
Battleship

This isn't going to be on the list. I just though the ride would be nice. - ThemeParkChasers
What if a board game got its own ride? This ride would be like Pirates of the Carribean where you see battleships fighting? It's kind of simple at first but it will looks nice. - ThemeParkChasers
10
Sing

And another Illuminations Entertainment Film has made the list. This will be like Enchanted Tiki Room but with singing animals (who are animatronics). Nothing to special but still possible. - ThemeParkChasers
Nevermind, this will be a simulator type ride where you are late for the performance, and you rush through the city to get to the theater. You make it in time and you get to perform, well not really. It's similar to Star Tours at Disney's Hollywood Studios. - ThemeParkChasers
The Contenders
11
How to Train Your Dragon

Thanks for whoever put this on the list. I think a B&M Wing Coaster would suit the theme flying on Toothless. And put some theming and near miss elements and it seems great. - ThemeParkChasers
12
Storks

Similar to Star Tours, but takes place in Storks universe and has Storks characters instead of Star Wars characters. You would board onto the ride wearing 3D glasses and you join Junior and Tulip in stopping Hunter (who survived the fall from the movie) from his evil plot of destroying the baby delivery service and you have to save the innocent storks and other innocent characters of Stork Mountain. - DinoLover4242
13
Krampus

It will also be floorless. - ThemeParkChasers
This will be another coaster. And will be similar to Busch Gardens Tampa's Kumba, and the story is that Krampus unleashes his power on you and you go upside down 7 times. And it will also feature VR. - ThemeParkChasers
14
Jurassic World

There's already a Jurassic World ride, which just opened at Universal Studios Hollywood. - DinoLover4242
If DINOSAUR at Disney's Animal Kingdom was a Jurassic Park ride? This is the ride. You board a EMV and go through Jurassic World, you see some dinosaurs, but an outbreak happens and loads of dinosaurs are running. You encounter a T Rex. The story is that you need to escape the T Rex and get to safety along with encountering other dinosaurs.And the drop is like Jurassic Park River Adventures because the T Rex almost gets you but you make it to safety and enter the unload platform. - ThemeParkChasers
15
Land of the Lost

16
Walking with Dinosaurs

17
Godzilla 2014

18
The Lorax

Save the trees! This ride is like Toy Story Mania at Disney parks but is themes around defeating O Hare from destroying the trees. And the queue is themed to the forest in the movie where you are surrounded by Thneed trees. You board your vehicle, put on your 3D glasses. The Lorax wants you to defeat O Hare and save Thneedville. It sounds exciting. - ThemeParkChasers
19
Ghostbusters (2016)

Still the movie got negative reviews. But I think something like The Twilight Zone Tower of Terror at Disney's Hollywood Studios, where you encounter different ghosts who try to get you while rising and dropping in a elevator, and at one point the doors open and you can see the park from outside and a camera captures your on ride photo and then you drop again and the drop sequence is randomized. The Ghostbusters stop the ghosts and the doors open and you go to the gift shop. - ThemeParkChasers
20
The Land Before Time

21
Scarface

Pick something that is AT LEAST family friendly. - DinoLover4242
Just make a baby's roller coaster with printed pictures of al pacino's face taped on the front of each car and play some cannibal corpse in the background with seizure-inducing strobes and glitter - EliHbk
22
Babe

23
Balto

24
The Croods

25
Furious 7

Think about it. A go-kart style racetrack with go-kart style muscle cars.
The Fast and Furious picks aren't included because of Fast and Furious: Supercharged at USH and the one coming to Orlando in 2018. Sorry. - ThemeParkChasers
26
Final Fantasy VII

27
How the Grinch Stole Christmas

Is this for the live action movie or cartoon? - DinoLover4242
You mean the live-action film?
28
Hop

It should be a Easter attraction
29
Dracula (1931)

30
Penguins of Madagascar

31
The Wolfman

32
Gladiator

Pick something that is AT LEAST family friendly. - DinoLover4242
33
Lost in Translation

Pick something that is AT LEAST family friendly. - DinoLover4242
34
Rear Window

35
The Blues Brothers

They should build a ride that is based on the mall chase scene
36
Inglorious Bastards

Pick something that is AT LEAST family friendly. - DinoLover4242
37
North by Northwest

38
Beethoven

39
The Fate of the Furious

40
Fast Five

41
Fast & Furious

42
Cowboy Bebop

Pick something that is AT LEAST family friendly. - DinoLover4242
43
Excel Saga
Tear down the Barney theme section and replace it for Excel Saga
44
Trigun Badlands Rumble

45
Birdemic

This movie is NOT a good idea since the movie is atrocious. - DinoLover4242
46
Gamera the Brave

BAdd New Item