Top Ten Weirdest Bands of All Time
MeIzGrEg
The Top Ten
1
Primus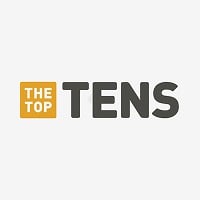 Primus is an American rock band based in San Francisco, California, currently composed of bassist Les Claypool, guitarist Larry LaLonde and drummer Tim Alexander. Les Claypool is regarded as one of the best bassists of all time for his slap-bass ability in notable songs like "My Name Is Mud", "The Toys ...read more.
Jerry was a race car driver. He drove so god damn fast. Never did win no checkered flags but never did come in last. Like. what. I don't know where the hell they get their ideas I just know their songs are fun as hell to sing along to. Hope I don't cause controversy saying this, but les claypool is the Jimi Hendrix of bass. Insane techniques, funky playing and amazing riffs.
Not only have Primus brought their own genre to the game, but also their famous, unorthodox outfit; throwing in a maelstrom of slap bass grooves, spiralling, improvisational guitar tones and fast, swinging drum beats. Put this all together and you have a weird, quirky vibe you strangely feel good about.
Don't get me wrong, I love System of a Down. But in terms of how weird they are, they don't even compare to Primus. Tommy The Cat, Mary The Ice Cube, Southbound Pachyderm, Blue Collared Tweekers, My Name Is Mud? Come on!
They suck.
V 21 Comments
2
The Residents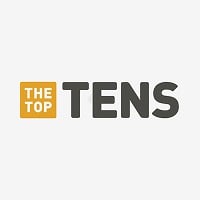 The Residents are an American art collective best known for avant-garde music and multimedia works. Since their first official release, Meet the Residents, the group has released over sixty albums, numerous music videos and short films, three CD-ROM projects, and ten DVDs.
When I think of weird music this is my first thought I love pretty much all the bands on this list my two favorite bands are Primus and dir en grey but the residents make Primus look completely normal if you ever get a chance buy the residents cube-E fantastic live album blows me away every time
This is my pick for the weirdest musical artist of time. - Rambles
Their music is 70's schizophrenic electronic music. Enough said.
This band is weird and wonderful!
V 8 Comments
3
System of a Down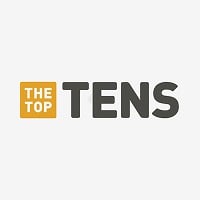 System of a Down formed in 1994 as an Armenian-American Nu Metal group from Glendale, California . The band name is sometimes shortened to System or SOAD. ...read more.
Very unusual and original. Ever seen a bassist with a 10 inch long beard? I don't think so! And check out Vicinity of Obscenity, that song is insane.
I don't necessarily like the band and the majority of their song but I know they're unbelievably weird. Their sound, their singers and their image is just all plain weird. - masongilbert74
The lyrics is very weird, but the band rocks!

And Serj's voice makes it weird too, but makes SOAD great at the same time. - Santh
Mainly lyrics.

"Eating seeds as a past time activity."
V 26 Comments
4
Frank Zappa and The Mothers of Invention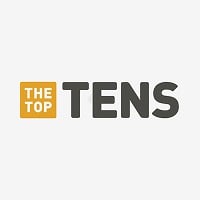 The Mothers of Invention were an American rock band from California that served as the backing musicians for Frank Zappa. Their work is marked by the use of sonic experimentation, innovative album art, and elaborate live shows.
Definately the weirdest in the list. Take a listen to Inca Roads from One Size Fits All.
p.s. Jethro Tull isnt weird... theyre just ummm, unorthodox. - fireinside96
Lumpy gravy, uncle meat, burnt weeny sandwich, weasels ripped my flesh, studio tan, the list goes on.
They have a song called "Why does it hurt when I pee? " totally weird. Enough said.
Frank zappa should top this list. just ask the dried muffin remnants.
5
Mr. Bungle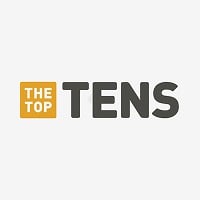 Listen to their Disco Volante album it's one of the strangest pieces of music I've ever heard they are nothing like any band I've ever heard the way I can describe them is a cross between Oingo Boingo and The Residents they are also one of the best bands out there and Mike Patton is a great vocalist
Just listen to their song "quote unquote."
Are all of you stupid?
Mr. Bungle is the weirdest
Look em' up
Weird and brilliant. Derp.
V 7 Comments
6
GWAR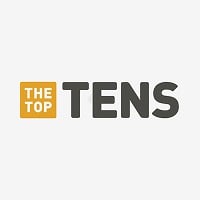 Gwar, often styled as GWAR, is an American heavy metal band formed in Richmond, Virginia, United States, in 1984, composed of and operated by a frequently rotating line-up of musicians, artists and filmmakers collectively known as Slave Pit Inc.
Just look them up and you'll understand
I didn't know the villains from Power Rangers formed a band
But they are good - Ananya
7
Captain Beefheart and His Magic Band
I can not comprehend how System of a down is weirder than this. I'm honestly floored, who votes on these kind of things?
Their music is in a whole other dimension, you really question what is music after hearing them.
Listen to Dachau Blues, if you don't think its weird, you are not human. Funny how they influenced almost every indie band. But, without a doubt Beefheart's band was the apotheosis of weird brilliance.
Awesome and innovative music
V 3 Comments
8
Marilyn Manson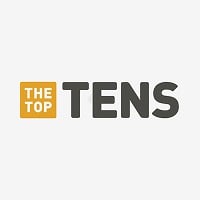 Marilyn Manson is an American rock band from Fort Lauderdale, Florida. Formed in 1989 by frontman Marilyn Manson and Daisy Berkowitz, the group was originally named Marilyn Manson & the Spooky Kids with their theatrical performances gathering a local cult following in the early 1990s. ...read more.
The name comes from famous sex symbol marilyn monroe and famous criminal charles manson. Manson joined these two together because he wanted a name combined with good (monroe) and evil (manson).

The other members of the band have their stage names combined with the first names of famous pop icons and the last names of famous serial killers.
It was originally the name of the band manson played in, but the name just stook with manson himself.
I'm a big fan of manson but his music videos are insane check out Dope hat. Manson is definitely in my top 10 favorate bands along with System of a down and misfits
One of the scariest bands of all time. But they're still awesome. I love them a lot.
V 2 Comments
9
Pink Floyd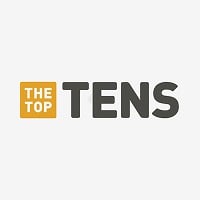 Pink Floyd were an English progressive rock band formed in London. They achieved international acclaim with their progressive and psychedelic music. The band consisted of 5 members - David Gilmour (Vocals and Guitar), Syd Barrett (Vocals and Guitarist), Nick Mason (Drums), Roger Waters (Vocals and Bass), ...read more.
Try to name one Pink Floyd song that doesn't have some peculiar noise, voice, or action going on in the background. Still an amazing band nonetheless - Beatlesboy9
Look up several species of small furry animals gathered together in a cave and grooving with a pict. Besides that song, they are the Best - mr_crossover27
Extremely unique. Very creative band; each song has a strange unusual sound to it. But the members are consistently able to portray these odd techniques in a way that sounds delightful.
Pink Floyd is not weird. There an amazing band. Way more talented then all the stupid pop and rap songs theese days. Luckily pink Floyd is still touring and trying to keep the 80's music alive (and the 70's music! )
V 2 Comments
10
Gong
Radio Gnome Invisible? What was running through their minds? - BrideiMacBella
Just looking at the song titles of their album Angel's Egg can make some people believe that these Aussies are in a special class of weird people.
V 1 Comment
The Newcomers
? Renaldo and the Loaf
?
Brojob
Homosexual deathcore. Need I say more? - Zalazaar
The Contenders
11
Mayhem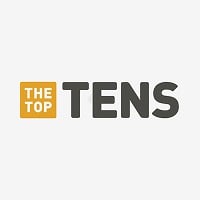 Mayhem is a Norwegian black metal band formed in 1984 in Oslo, regarded as one of the pioneers of the Norwegian black metal scene.
One of the most evil bands of all time.
A weird band? They are black metal legends - Ananya
12
Sunn O)))
They are not weird either, they have created such great metal songs - Ananya
Look them up and you'll realize what the weirdest band truly is.
You truly are one in a million if you like this band. Good job.
V 3 Comments
13
Anal C***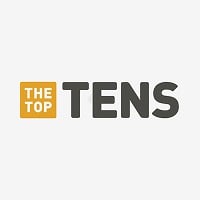 Anal C*** was an American grindcore band founded by vocalist Seth Putnam in 1988. The band is known for their highly offensive lyrics which included themes of misogyny, homophobia, racism, Nazism, antisemitism, and schadenfreude (ridicule of the unfortunate). Their music has been received negatively ...read more.
They have some of the most offensive songs you'll ever hear in your entire life.
They are pretty hilarious. I just hope they don't mean what they say in their songs. - Fiend
The name is self explanatory.
Their lead singer sounds like Beavis - DoroExploro13
V 1 Comment
14
Babymetal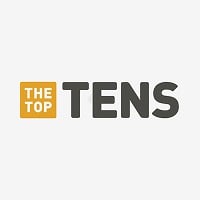 Babymetal is a Japanese metal idol band. Their line-up consists of Suzuka Nakamoto as "Su-metal", Yui Mizuno as "Yuimetal", and Moa Kikuchi as "Moametal".
Three teenage Asian chicks who don't even play instruments and don't really know what metal is...that's why they sound weird but they're not that bad - JCHOW
Love this band. - Phantasian
Yep, BabyRoachmetal is weird..They bark :( - Ananya
15 Die Antwoord
16
Mindless Self Indulgence
MSI are unusual but in a good way. Every new album is different from the last and they're lyrics are twisted and strange which is what makes them funny and awesome.
Jimmy Urine is an eccentric weirdo legend lead singer. Steve Righ? Is the weirdest guitarist you've ever seen on stage sometimes I wonder what goes on in his head! Kitty is a super smiley and enthusiastic drummer, and I've never seen someone look so excited on stage, she makes all of her strange frilly punk dresses herself. Lyn-Z is a badass bass player who really rocks the punk schoolgirl look and her backbend id freaky but amazing.
Creative and weird industrial/punk band. Just look at the video for their song "Straight to Video". Come on! How they could not be in the list is just messed up. Also, The Offspring aren't weird. Seriously.
Best and only weird band in this lot. MSI makes the rest of these pricks sound like mainstream rubbish. Thank god for Jimmy
They are awesome. Their lyrics are genius.
V 5 Comments
17
Tool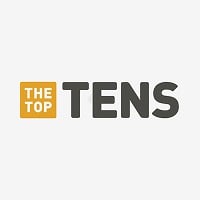 Tool is an American progressive metal/alternative metal band, that was formed in 1990. ...read more.
Maynard James Keenan hides behind a shower curtain covered in blue paint, naked during live concerts. Their bassist paints himself red and white. Their guitarist shows off his pictures of Stimpy. Their drummer is in a Lakers jersey. Wut
Singer Maynard James Keenan is a psychopath, guitarist Adam Jones symbolic art and messed up videos, drummer Danny Carey with his esoteric Kabbalah symbols... The most normal guys in Tool have been the bassists Paul D'Amour and Justin Chancellor... D'Amour is out (he was still weird), and Chancellor isn't the most expressive guy, plus he tends to do weird things in concerts...
Absolutely Beautiful.
18
Magma
They invented their own language
19
Rush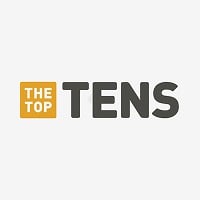 Rush is a Canadian progressive rock band that was formed in 1968. Even though the only founding member still in the band is Alex Lifeson (Guitar), the band is most well-known for their current members Neil Peart (Drums) and Geddy Lee (Bass, Vocals). ...read more.
Why are they weird?
20
Stalaggh
A really creepy group known for using actual screams of terror in their songs.
Ya this should be one of the creepiest because it's just screaming in creepy ways
PSearch List
Recommended Lists
Related Lists

Best Rock Bands of All Time

Best Alternative Bands of All Time

Top 10 Philippine Rock Bands of All Time

Most Overrated Bands of All Time

Top Ten Best Bands of All Time
List Stats
1,000 votes
178 listings
8 years, 355 days old

Top Remixes (9)

1. Primus
2. Pink Floyd
3. Sunn O)))

ryanrimmel

1. Insane Clown Posse
2. Marilyn Manson
3. Limp Bizkit

BesWorland

1. The Residents
2. GWAR
3. Primus

BeatlesFan1964
View All 9
Posts
Error Reporting
See a factual error in these listings? Report it
here
.