Top Ten Worst Bands Ever
skynet
The Top Ten
1
One Direction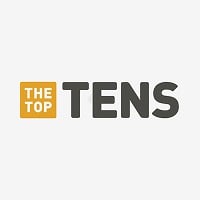 One Direction (commonly abbreviated as 1D) were a British-Irish pop boy band based in London, composed of Niall Horan, Liam Payne, Harry Styles, Louis Tomlinson, and previously, Zayn Malik until his departure from the band on 25 March 2015. The group signed with Simon Cowell's record label Syco Records ...read more.
People only like them because there a bunch of pretty boys even though their music sucks - wolphert
A band who are only popular because of their annoying teenage fan base who seem to think being good-looking makes you good at singing.
Seriously, they should be first on this list. Nobody cares about the Joe bros anymore, even if they do suck. At least 1D doesn't have a Disney series, but still...
Umm.. I don't like 1D for many reasons. People don't know what real music is anymore. Listening to this kind've crap. Whatever happened to The Beatles, Nirvana, Michael Jackson, Queen, and many more. Now our generation is listening to Lady Gaga, Usher, PSY, and Justin Bieber. They don't know what real music is. Only a little people know what real music is. I miss the good old days with real music instead of this One Direction.
509 Comments
2
Blood On the Dance Floor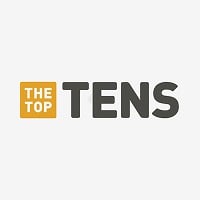 Blood on the Dance Floor is an American scene duo currently consisting of Dahvie Vanity and Fallon Vendetta that formed in 2006. Former members include Jayy von Monroe (2009-2016) and Garrett Ecstasy (2009). All of them provided vocals to the project. ...read more.
Their name should explain how much they suck! It makes me want to bleed on a dance floor! I don't know who idea it was to sign these dudes but they need to be stabbed. One of the guys raped a girl. Come on!
I honestly cannot begin to describe the hatred for this band. I can understand how some people (Young scene girls who want to be apart of something bigger than themselves) might possible buy their "Music", but then we get onto the band themselves. The band (Used quite lightly in this case) consist of two pedophiles who exploit not only underage, but incredibly young girls (ages for girls claiming assault vary from 12 to 17) as a part of a teenage fetish. It's speculated that there are even more girls that this Dahavie has violated, because he's brainwashed these young girls into believing he is a type of God, much like a cult leader.

TL;DR, the band is utterly disgusting and needs to be put down. How this "man" is able to walk around our streets is, frankly, unbelievable.
God awful sound - should be closer to the top of the list, in my opinion, if not AT the top. Not to mention how the lead guy (dahvie vanity or whatever the hell he calls himself) has a teen sex fetish and has charges for sexual assault on a minor, fitting considering their music is mostly marketed towards hello kitty sceneybopper 13-year-olds. Other more moral but equally musically challenged bands called him out on this, saying that he was taking a lot of underage girls to the tour bus.

This band's lyrics are also piss-poor. In "crucified by your lies" dahvie compares himself to jesus (creed much? ) and whines about being exposed as a pedophile. And in another song "We all die; It's in our fully big adventure" fans call this deep and passionate? What? Does "fully big adventure" even make sense?

All in all, they are two sex offenders and terrible singers who try too hard to be like bloodhound gang. The only way they know how to try and market themselves away from ...more
I seriously can't believe this isn't number 1! Not many people like one direction but I know of a few who do. But this band? I have never heard of a single person on earth say that this band is good. - DrayTopTens
189 Comments
3
Jonas Brothers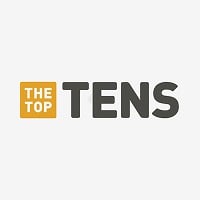 The Jonas Brothers are an American pop rock band. Formed in 2005, they gained popularity from their appearances on the Disney Channel television network.
HOW CAN ANYONE DISLIKE QUEEN, LED ZEPPELIN, GUNS N ROSES, PINK FLOYD, THE BEATLES, AC/DC, BLACK SABBATH, THE POLICE, AND RUSH? THESE GUYS ARE LEGENDS OF ROCK N ROLL! EVERYONE THAT I KNOW HATES THE JONAS BROTHERS AND OTHERS TERRIBLE BANDS ON THIS LISTS, BUT THEY LIKE THE ROCK LEGENDS.
Everyone likes different things. Some like pop and some like rock. People have to accept that differences make everyone interesting. - felispasta
Metallica should't be on this list, and The Jonas Brothers suck more than my vacuum
These guys are horrible. The rest of the list is horrible too. Who put Metallica, Nirvana, Slipknot, Queen, and A7X in here?
I honestly hate these guys, as a metalhead you can guess how I feel about these disgraces of music. Why these people are at the top of the list I will likely never know. I'd rather listen to nails on a chalkboard, at least my ears would hurt less than listening to this miserable excuse for a band. Just a sidenote, I have noticed a lot of people have brought cannibal corpse up the list due to the album covers, you should judge a band by its album cover(no pun intended). The amount of skill it takes to play even the most simple cannibal corpse is much much higher than it takes to play some of the J*nas Br*thers hardest. In a nutshell, the Jonas Brothers suck, end of. - tommywalton
60 Comments
4
Nickelback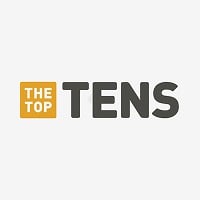 Nickelback is a Canadian rock band formed in 1995 in Hanna, Alberta, Canada. The band is composed of guitarist and lead vocalist Chad Kroeger, guitarist, keyboardist and backing vocalist Ryan Peake, bassist Mike Kroeger, and drummer Daniel Adair.
I don't actually "hate" these guys, I just don't like how they overuse certain themes for their songs like "sex, drugs, strippers, and getting high. " I rather listen to Linkin Park, Metallica, The Beatles, and Three Days Grace in my opinion.
Chad Kroeger sounds like Shrek gargling mouthwash.
I have only really listened to 2 of their songs so far, but they are both good. - USGC
A band only dumbass drunks and middle-aged mothers like to listen to. Sadly, I have a middle-aged mother who likes them. I endure so much pain and suffering because of this alone.
122 Comments
5
Kidz Bop
They ruin almost every good song. The kids aren't good singers. They should just write their own songs and leave the good ones alone.
They take bad songs, and make it worse than it needs to be - Top15Playthroughs
This isn't even a band, it's a group of overrated kids with terrible voices that make covers of overrated songs. Not only do they not have ANY original content, they change the lyrics to make it more clean and child-friendly, even when the lyrics don't need to be changed at all. These spoiled rich kids get money for singing with a mediocre voice. I can sing a cover for an overrated song, where's my money? This band is here so overprotective parents can have their 5 year old child listen to popular music without hearing anything bad, when really NOTHING IS BAD IN THE SONG WHATSOEVER! Does anyone else agree with me?
A group of kids with terrible voices that make NO ORIGINAL SONGS. Only covers of songs I like that become worse, like WAY WORSE. Their version of Blink-182's All the Small Things has a weird voice sing the song, compared to DeLonge, who sung the original song and is better than this very deplorable band. They are the same as Alvin and the Chipmunks.

In their version of Youngblood by 5SOS, they replace drunk with lost and dead with sad. THAT DOES ABSOLUTELY NOT MAKE SENSE! They make their songs more kid friendly, even though NOTHING IS BAD IN THE SONGS THEY COVER! They get money for singing the worst covers ever!

Okay, why are you reading this?
169 Comments
6
Insane Clown Posse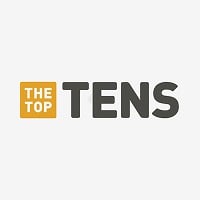 Insane Clown Posse is an American hip hop, horrorcore and rap rock duo consisting of rappers Violent J and Shaggy 2 Dope, that was formed in 1989 in Detroit. ...read more.
They sound even stupider than they look
Two trailer-trash types who wear face paint, pretend to be a street gang and drench cult devotees in cheap soda called Faygo, Violent J and Shaggy 2 Dope are more notorious for their beef with Eminem (who pistol-whipped an ICP homey in 2001) than their ham-fisted rap-rock music. They claim that a "dark carnival" visited them one night, prophesied impending apocalypse and made them its messengers. Between this circus gospel, they find plenty of time to rap about 40-ouncers and venereal disease.

WHO. PUT. RAMMSTEIN. ON. THIS. LIST?! Whoever said that has no soul. Insane Clown Posse is by far the worst band to ever exist. They're not even music. They're fat white guys from Detroit who think they're cool because they smoke ungodly amounts of weed and act like thugs. They should be executed. BUT, RAMMSTEIN?! THAT'S THE BEST BAND IN THE WORLD.
After their first album, they started random garbage.
terrible
47 Comments
7
Brokencyde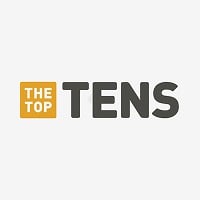 Brokencyde is an American crunkcore musical group from Albuquerque, New Mexico, founded in 2006. The group's lineup consists of David "Se7en" Gallegos and Michael "Mikl" Shea, and musically are one of the founding groups in the crunkcore genre, which is crunk hip-hop with screamed vocals.
Metallica? Nirvana? Led Zeppelin? Pink Floyd? Queen? They are all legendary! I'm not even a Nirvana fan but I'm smart enough to realize they are nowhere near the worst.
Before voting for the mediocre at best One Direction, look up this band and listen to a few of their songs. Brokencyde makes one direction seem like the Beatles and one direction is a bad band. Imagine taking a one direction song, adding in some terrible screaming and rapping, way more autotune, mediocre electronics, and juvenile lyrics about sex and partying such as "you make my pee pee hard". That's what every brokencyde song is like. Believe it or not, there are bands like brokencyde that make music this bad (crunkcore). I really think dot dot curve and broken dye should be in the top ten. The only people that like this type of music are annoying "scene kidz" that ruin their hair with random colors and can often be really ignorant. For most of the fans of this "band", if you don't like brokencyde or think they suck with valid reasons backing your opinion, they will just throw swear words at you without thinking of proper grammar, vocabulary, spelling or valid reasoning. It is clear ...more
They make one direction look like Queen - DrayTopTens
Why is Led Zeppelin in this list, Led Zeppelin doesn't deserve to be in this list. BrokeNCYDE is the all time worst band ever in the whole world. Only scene kids are fans of BrokeNCYDE. - LedZeppelinIsAwesome
57 Comments
8
Limp Bizkit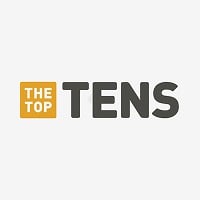 Limp Bizkit is an American nu metal band from Jacksonville, Florida, formed in 1994. Their lineup consists of Fred Durst, Sam Rivers, John Otto, and Wes Borland.
In reality they aren't the worst, rollin and break stuff are alright, but the rest of there stuff is over-the-top crap, fred durst is an obnoxious idiot who loves attention, like I said there are worse, but these guys are why people hate nu metal
What? You call their musics as art? It's more like a full of piece of crap. They don't even deserve the title as the best Metal band. I would rather listen to Linkin Park, Five Finger Death Punch, Avenged Sevenfold, Metallica, Iron Maiden, Three Days Grace, and Dead by Sunrise, these bands create REAL music, which is I call "ART".
Limp Bizkit is actually really good. They get way more hate than they deserve just like Nickleback. Sure Fred Durst can be a little annoying but I got used to it in time. Their music in my opinion is pretty good. The only people that don't like them are people that don't believe rap and rock should mix. Also it gets pretty annoying when people compare them to other bands like Metallica. They are 2 different bands and are not similar whatsoever. -_-
This band would be better if Fred Durst wasn't their lead singer. He can't sing, he can't rap, he's a dumber, less talented version of Zach de la Rocha: but the band's instrumentalists are pretty talented.
45 Comments
9
Black Veil Brides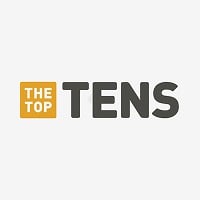 Black Veil Brides is an American rock band currently consisting of Andy Biersack (vocals), Jinxx (guitar), Jake Pitts (guitar), Christian Coma (drums) and Ashley Purdy (bass), that formed in 2006 in Ohio. ...read more.
You know, I wouldn't hate this band as much as I do if it weren't for their fans. I go to school with tons of these people, and they truly believe that Black Veil Brides is better than Led Zeppelin. If that's not enough, they don't shut the hell up about how it "saved their lives" or "stopped them from cutting"
Guys. BVB does NOT promote cutting. In fact, Ashley Purdy has said many anti suicidal quotes, such as " Suicide is not cowardly. I'll tell you what's cowardly, treating people so badly that they want to die.". Sure, the fans are annoying, but tell me how The Wanted are less hated than BVB. The band doesn't go around telling their fans to tell everyone about their lifesaving experience with them, they do it on their own, so that is hereby not BvB's fault. I'm not trying to be a troll or anything, I just don't get how you blame the fans actions on the band. Some of the fans are immature young girls, and they do that.
Whiniest band ever.SHould break up just like My Chemical Romance - DarkBoi-X
The band itself they actually have some good songs! Sure not as good as legendary bands like the Beatles, Pink Floyd, etc. But, still not bad! - tacoperson
78 Comments
10
Big Time Rush
Worst band ever and on their T.V. show they act like they're 5 year olds.
I have a big time rush when I see them. A big time rush of VOMIT
Worst actors they can't even sing. This on of the worst mistakes in music history.
I actually like them.
50 Comments
The Newcomers
?
Sabaton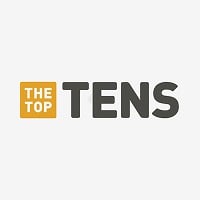 Sabaton is a power metal band from Falun, Sweden formed in 1999. The band's main lyrical themes are based on war and historical battles.
?
Ratt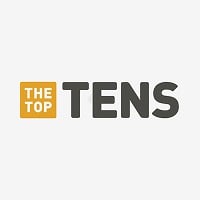 Ratt is an American heavy metal band that had significant commercial success in the 1980s, with their albums having been certified as gold, platinum, and multi-platinum by the RIAA.
The Contenders
11
LMFAO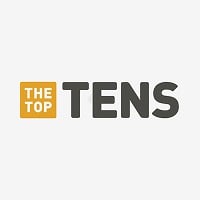 LMFAO was an American hip hop-electronic dance music duo consisting of uncle and nephew Redfoo and SkyBlu.
They are the suckiest band ever. It is impossible to describe in words how crappy this band is. To start, HOW IS LMFAO NOT ON HERE BUT THE BEATLES ARE? And also, I don't know how Party Rock Anthem ever became famous. It is so bloody catchy yet the worst song ever!
Hey... I liked party rock anthem. And then I saw what LMFAO meant. And then I was like, "nevermind." - DJCosmic
They should be number 1 because they are so annoying and they think that they are all that and they think that life is just about partying they should all drop dead right now
The fact they're not in the top ten destroys my faith in humanity. They're not sexy an they do know it.
Should've stopped after the first album. - AdamDestructorJr.
42 Comments
12
Naked Brothers Band
Yeah thanks for pioneering this whole "kids singing in the big music business instead of floating around Disney were they belong. " And why is Slipknot (23) only 6 bands behind you guys? I usually respect peoples opinions but really!? I don't get it, they're great.
I thought the show was disgusting from the start. Putting children out into a rough industry full of sex and drugs and trying to market them as legitimate? I was horrified to see in the show some refined old woman asking these stupid kids for autographs. Total fantasy... And seeing a seven-year-old in rocker clothes is scary.
WHAT THE HELL! I thought it was a DUMB show that was about a DUMB band but it was actually a real band? , THAT'S JUST MESSED UP - SmoothCriminal
What the hell?! Who calls their band the naked brothers... Distressing images are floating in my head!
28 Comments
13
Anal C***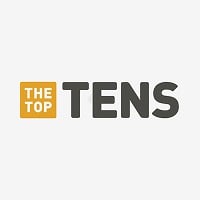 Anal C*** was an American grindcore band founded by vocalist Seth Putnam in 1988 in Newton, Massachusetts. The band is known for their highly offensive lyrics which included themes of misogyny, homophobia, racism, Nazism, antisemitism, and schadenfreude (ridicule of the unfortunate). Their music has ...read more.
Sorry, these are the two worst words ever coined to make a band name. Grindcore sucks anyways. Why would anyone name their band "Anal C***" in the first place?
This band was never meant to be taken seriously. They're all just a bunch of trolls who intentionally sound like garbage just to piss people off.
Don't you just love when snowflake liberals get offended on music MEANT TO BE A JOKE - Chazma
Best rustle band ever - Lorena5674
43 Comments
14
R5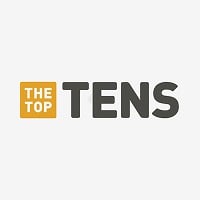 R5 is an American pop rock band formed in Los Angeles, California, in 2009. The band consists of lead vocalist/rhythm guitarist Ross Lynch, Riker Lynch, Rocky Lynch, Rydel Lynch, and Ellington Ratliff.
I have a good friend who likes this band. They seem rather self centered and their music seemed to get progressively worse, especially when it came to covers. I never really liked Ross Lynch either. His singing voice was decent, just not good enough to have a whole band revolving around him with a 12 year old fan base. Just my opinion.
I hate this band. They are so stupid and their songs have no depth to them. They are all about how cool they are or how the world revolves around them. I know two kids who LIKE this horrible excuse for a group. And they are guys, my age. Its because their parents are super Christian and limit to Christian and REALLY CHEESY pop music, like this. And since they don't know what real music or real talent is, they hate it when I show them real stuff.

Bottom line is, R5 is the worst band I have ever come in contact with, and I hate Ross Lynch the most out of them. As a solo artist, he sucks and has no depth or reality to his music at all (I died of laughter when I heard "I got that rock and roll! "). What a joke. And when he's in a band, he manages crap like "Come on, get loud! ".

R5 is a joke. Get them out before the Musical Depression gets worse
Oh, fangirls. Just stop. We are allowed to hate any band we want. You said one direction is untalented, and people like them (I don't know why), but we feel the same way about R5. Everyone has different perceptions of what talent is, and to me, talent is writing music about things other than just love songs, and actually singing without so much autotune. I know you like R5 and I respect that, but stop telling us that WE have to like R5 when we don't. I did give them a chance, I listened to an entire album by them, and I hated it. Please, like R5 if you want, but stop being so arrogant and uptight when people say they don't. It's close minded people like you that make me fear for the next generation. Are you going to verbally lambast people because of their political and religious views? Probably, if you make this big of a deal out of musical taste.
I agree with your argument but I find one direction made the first statement confusing.
They're amazing. people say they can't play instruments but other bands just dance and sing. If you really took the time to learn more about the band and get to know them you would see that they write pretty much all of their songs, they actually can sing and dance. they're really sweet, funny, and talented. you can't judge them because they're a "Disney band." sure ross acted on there, but that does not mean they're a Disney band. they work really hard to make fans happy, to make concerts exciting, and to let people have an amazing day. I have met them 4 times and every single time was amazing. they put on a good show and it is worth it. none of the people being negative have actually payed attention to them. so listen to their songs again, watch interviews/meet and greet videos, concert videos and anything else. you honestly will love them.
81 Comments
15
Cannibal Corpse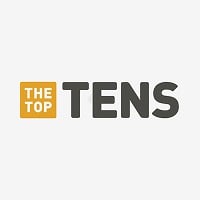 Cannibal Corpse is a American death metal band from Buffalo, New York, formed in 1988. The band is known for their graphic album covers, explicitly violent lyrics and song titles like "I C** Blood" The group got into mainstream after performing the song "Hammer Smashed Face" in the 1994 film Ace Ventura: ...read more.
Horrible, gore-obsessed band that gives heavy metal a bad name. They try too hard to be shocking and as a result they sound over the top and pathetic. Just read their lyrics, they're so filthy and meaningless that it is makes you want to vomit but at the same time pity them for having the imagination of an angry 10-year old. A detestable band.
Yeah don't be a 13 year old guy who thinks he's Edgy and hard by listening to crap like this and listen to true metal like Black Sabbath, Iron Maiden and the great Metallica - InsertCleverName
Death metal? More like burp metal. Put these guys higher than Nickelback. At least Nickelback doesn't have a crappy singer and monotonous songs that sound LITERARILY the same over and over again.
Cannibal Corpse are the most shameful band to have ever existed. Their album art is disgracefully wrong on every level, their lyrics are borderline tasteless and explore subjects that are way out of line, they can't even play instruments properly, the production is massively rushed, the vocals are incomprehensible screeches. They make nothing but noise, noise and more noise. The people who like them have no ability to understand all of this, and it's concerning.
I don't like Cannibal Corpse but if you seriously think they can't play their instruments you obviously know absolutely nothing about music, their bassist is incredible
The greatest rustler band of all time, them being this high proves this site is hypersensitive and has no taste. - MetalWorldOrder
47 Comments
16
Die Antwoord
It's extremely sad that this abomination isn't at number 1. - NickelodeonYesAddminNo
Their songs are nothing, but torture. - NickelodeonYesAddminNo
This is a yucky band. - CamaroFan32
Who would even listen to a screwed up anime girl and a guy with a bad accent? - Lorena5674
19 Comments
17
Maroon 5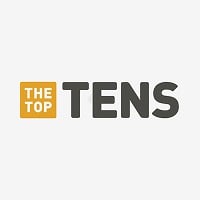 Maroon 5 is an American pop rock band that originated in Los Angeles, California. Before the current group was established, the original four members, Adam Levine, Jesse Carmichael Mickey Madden and Ryan Dusick, formed a band known as Kara's Flowers in 1994, while they were still in high school.
They were a real good rock band when they were still "Kara's Flower" and at their debut album "Songs About Jane (Their ONLY best)", but gosh they slowly turn to mainstream pop and becoming Adam Levine's show. Their second and third album are disappointing, but Overexposed has too-much-oversold singles and their most annoying one.
I loved this band. I really did. Their songs brought back so many memories of my childhood and it was just so unbearable to see them become. I loved, and still do love songs like Makes Me Wonder, She Will Be Loved, Harder to Breathe, I Won't Go Home Without You, Wake Up Call, and of course, the first Maroon 5 song I've ever heard, Sunday Morning. I even liked a couple of songs off of Hands All Over like I'm Never Gonna Leave This Bed and Give a Little More. Misery was alright but was a really poppy. Then Moves Like Jagger came out. It was a good song from the beginning but it was so damn overplayed to the point where it annoyed the hell outta me. Then came Overexposed. This album SUCKS! Starting with this album, they were less of a "band" and more of a tool for Adam Levine's "solo" career. They were the biggest sellout for me because they were so good but then became. Then came V. It had some of the most unbearable songs like Maps, Sugar, This Summer's gonna Hurt, ...more
Levine quit the Voice, so for their next album they need more effort
This should be #1. Because they didn't played Sweet Victory on Super Bowl 2019. I was disappointed... - LapisBob
84 Comments
18
Creed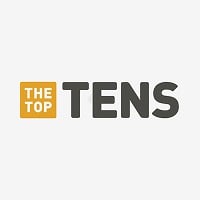 Creed was an American rock band, formed in 1993 in Tallahassee, Florida. The band's best-known line-up consisted of lead vocalist Scott Stapp, guitarist and vocalist Mark Tremonti, bassist Brian Marshall, and drummer Scott Phillips.
Another damn good band on the list. The majority of the Creed haters are mindless and ignorant to them! - Soulstealer
Whoever added this was high - Lorena5674
Whoever put this at number 15 on the worst bands list should get medicated 2-3 times a day. - Soulstealer
I heard Mark Tremonti, the guitarist of creed, along with their bassist and drummer formed a new band called Alter Bridge, replacing Scott with Myles Kennedy. I find Alter Bridge a bit better compared to Creed
27 Comments
19
5 Seconds of Summer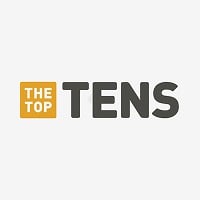 5 Seconds of Summer are an Australian pop-rock band from Sydney, Australia, that formed in 2011. The group were originally YouTube celebrities, posting videos of themselves covering songs from various artists during 2011 and early 2012. They rose to international fame while touring with One Direction ...read more.
I find it annoying that some people who listen to 5sos think they are so "punk rock" for listening to this band. Some of the fans claim that it is just a joke between them to call them punk, but many of the fans legitimately think they are punk pop or punk rock. Just because 5sos plays instruments and one has a piercing and another colored hair, doesn't mean they are punk. They are basically your average boy band with instruments. They are power pop, not rock. Punk is the clash, sex pistols, bad religion etc., not 5 seconds. Like I said before, this band is just a boy band with instruments, so they are not a good band at all.
STOP THEY don't EVEN KNOW WHAT PUNK IS, I just feel like they're posers. Like they're different than any other boy band that only appeals to thirsty teenage girls & is famous for no reason. All it does is make those girls define themselves as punk also. Stop. Just because you listen to all 5sos songs and one Green Day song and wear a nirvana shirt when you know one song of theirs at the most... You're NOT PUNK you're FAKE JUST LIKE THE BAND (sorry rant over.
WORDS CANNOT DESCRIBE MY HATRED TO THIS BAND! Anyway, not only are they homophobic, transphobic, and sexist idiots who think the work revolves around them, they make completely unoriginal content that rip off other bands like FOB, Duran Duran, and My Chemical Romance! It's also super annoying that they decide to add and electric guitar and some drums and all of a sudden they're "punk-rock"! I think this band is about as "punk-rock" as the pop tart I ate this morning. It's also super annoying that people think their "edgy" and listen to this! And also the thing that REALLY pisses me off is that FALL OUT BOY, MY CHEMICAL ROMANCE, AND BLACK VEIL BRIDES ARE CONSIDERED WORSE THAN THIS "BAND". Ok, now that I'm done ranting, why are you still reading this?
All these guys are is lame. Their bad borderline emo music is a bore. Take One Direction, make them sing in Australian accents, remove the preppy image, make them dress like they own Hot Topic, give a few of the members weird hair colours and stupid piercings, (tattoos for extra brownie points), get them to listen to bad Pop punk that was popular with the emo kids circa 2007, and BAM! You have 5 Seconds of Summer. Their music is bad Pop rock. They sing about the same things One Direction sung about, only they have the balls to actually make sexual references or say something that's actually sexual blatantly, instead of sugar-coating it. Ahem, "Rock Me". They probably swear more than One Direction did in their songs, In fact, I don't think One Direction ever did. Censoring in Midnight Memories doesn't count 1D. They're at best a generic All Time Low meets One Direction for teenagers. Pass.
111 Comments
20
Asking Alexandria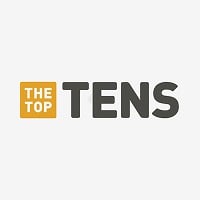 Asking Alexandria are an English metalcore band from York, North Yorkshire formed initially in 2008 by lead guitarist Ben Bruce along with former lead singer Danny Worsnop, bassist Joe Lancaster, keyboardist and synth player Ryan Binns, and current members drummer James Cassells and rhythm guitarist ...read more.
People call this garbage metal!?!?!?! - diehardfan
The vast majority of their fanbase are emotionally unstable Emo teenagers that think screamo is heavy metal. Ask someone over the age of 20 who likes Metallica/Black Sabbath/etc their thoughts on this band. They'll either say the haven't heard of them, or they'll say they don't like them.
Yeah, they used to suck. But their last three albums (especially the new one) are actually quite good! - Solarian
Terrible Metalcore for emo and scene kids. All of their songs are AWFUL. I listened to "Not The American Average" in a Walmart once, and turned to my best friend and said, "What is this abomination? " I hated it. Still hate it. They have no talent. They also rip off a lot of guitar riffs.
8 Comments
21
Simple Plan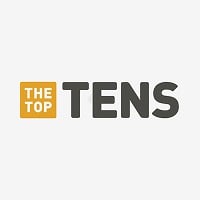 Simple Plan is a French-Canadian rock band from Montreal, Quebec. The band has released five studio albums.
I actually like this one, it's not the best, but it's far from the worst.
Pretty much all they sing about is whining. In many of their songs, you can even tell from the title that it will be whiny. - allamassal
What? From what I've heard, they're pretty good.
I wouldn't say worst... It's just boring white people music for boring white people like The Dave Matthews Band.
11 Comments
22
Attila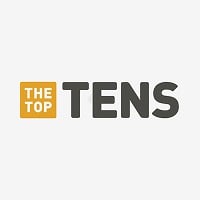 Attila is an American metalcore band from Atlanta, Georgia, formed in 2005. Frontman Chris Fronzak started the band in high school and, not wanting to use typical death metal terms, adopted the name from Attila the Hun, which he came across in a book.
Somehow Attila is below cannibal corpse - 8chAnonymous
I love how Coldplay is above these bastards. - Not_A_Weeaboo
The singer has awful vocals and the screaming gives me a headache, Payback is one of the worst songs ever. Honestly, if BrokenCyde tried becoming metal, this would be it.
Attila is a generic copy of every thrash metal band ever. Their lyrics suck too.
9 Comments
23
Fifth Harmony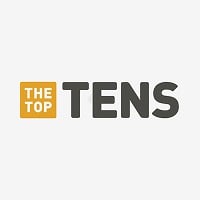 Fifth Harmony is an American girl group based in Miami, composed of Ally Brooke, Normani Kordei, Dinah Jane, Lauren Jauregui, and previously, Camila Cabello until her departure from the group on December 18, 2016. The group signed a joint record deal with Simon Cowell's label Syco Records and L.A.
There is no worse band out there than Fifth Harmony. Their music makes me sick. I can't believe these annoying screaming girls are "better" than incredible bands like OneRepublic, Coldplay, Green Day or even Maroon 5.
Fifth Harmony below Green Day? Are you kidding me? - Hellohi
Fifth Harmony: absolutely terrible! Their songs are about sex and stuff like that, and their fanbase is basically 10 year old girls that think they're better than anyone else! Like, seriously I don't feel like commenting anymore, but I have to share my hatred to that band because THEY SUCK!
They can't dance and their songs are incredibly annoying. How Green Day is in the top 20 I'll never know.

Take 3 good girl groups, The Saturdays, Destiny's Child, little mix and mash them all together.

Let it rip! - ItsDaWorldOfSNuGGLEZ
49 Comments
24
Tokio Hotel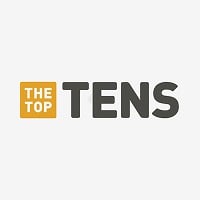 Tokio Hotel are a pop rock band from Magdeburg, Germany, consisting of Bill Kaulitz (singer), Tom Kaulitz (guitar), Gustav Schäfer (drums) and Georg Listing (keyboards, bass) that formed in 2001. ...read more.
I'll admit, I used to really enjoy their music as a younger teen, but I've grown to share a different opinion. I don't think their music is terrible, but I find that it's nothing more than cookie-cutter Pop rock. It's rather on the boring side. Up until recently. Kings of Suburbia was actually a nice diverse change from the garbage cookie-cutter Pop rock. I liked the Synthpop sound. I still don't like Tokio Hotel, but they're not that bad. Yeah, Bill Kaulitz when he was younger dressed on the flamboyant side. Have you seen him now? I think this is one of those bands that just deserves the "I'll try it...Okay moving on." type of recognition. Brush it off if it's not your cup of tea.
I met this German guy once. He said that "tokio hotel is not music"
Linkin park Here? come on! tokio hotel sucks, linkin park rocks!
They are just awful. And there name annoys me for some reason.
11 Comments
25
My Chemical Romance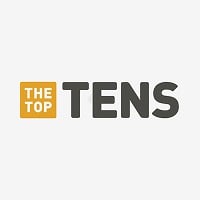 My Chemical Romance was an American rock band from Jersey City, New Jersey, active from 2001 to 2013. For much of their career, the band consisted of lead vocalist Gerard Way, guitarists Ray Toro and Frank Iero, bassist Mikey Way, and drummer Bob Bryar.
The Hell is wrong with whoever put this on, My Chemical Romance is a great band that helped get me through my depression
To be honest, this comment is why some people put this on the list. - TristGamer
My Chemical Romance is actually, really good. If you'd listen to songs like "Skylines and Turnstiles" or "Our Lady of Sorrows", you might really like them. They're labelled as emo, when in reality they sound nothing like other emo bands. (Black Veil Brides, Blood on the Dance Floor, Falling in Reverse, etc. ) Most people judge before they listen, but don't be that guy, My Chemical Romance is a good band.
Okay, sorry. It's not for me. I can see why some people may like it, but the lyrics seem mock-deep. It comes off as 'I'm 14 and have these mental illnesses and someone said something to me once that started everything and now I hate myself and no one cares about me'. I don't know about the rest of you, but I've heard enough. That was reason number one, and now I go to reason number two: may I mention the fan base? I know; there are those of you who are decent people. However, I don't think I need to go into how many are not quite as decent. This is the best I can do to pinpoint the main reasons I don't like them quickly and I hope this argument makes sense and I know there are many who disagree and I'm not trying to degrade them; it seems like they put actual effort into their music. I'm writing this for all the people who are looking for reasons to dislike them. I've had their songs stuck in my head for five months and I'm really starting to hate it.
Oh. My. God! You can't be serious. Just because they're a punk band doesn't mean you can put them on the list. Have you heard the song Teenagers or Helena or t the end or mama?
Then you must have a bad taste in hearing. My Chemical Romance is a band that actually worked hard and did things right. You could tell they weren't some stupid boy band. No, they were rock. And their songs made me have faith in music today, and now they inspire newer rock bands that are great like All Time Low. So overall, My Chemical Romance is amazing and your argument is invalid. - MontyPython
66 Comments
26
Fall Out Boy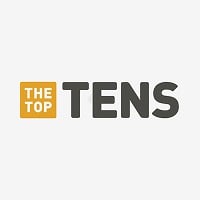 Fall Out Boy is an American pop rock band formed in Wilmette, Illinois, a suburb of Chicago, in 2001. The band consists of vocalist and guitarist Patrick Stump, bassist Pete Wentz, guitarist Joe Trohman, and drummer Andy Hurley.
You all need to get a life fall out boy shouldn't even be on this list, For god sake! There music is catchy, and Patrick is an amazing singer! The rest of you dumbasses should clean your ears out
Fall out boy are amazing! Why is this on here
I love this band so bad. I've been listening to their music for a long time now, and they're one of the few bands whose music I can listen to over and over again.

However, I have been getting a slight problem with their music over the years - or more precisely Patrick's voice. Their best albums are both From Under The Cork Tree and Infinity On High, at least according to me. Patrick's vocals are the best on Infinity On High, as they sound both pure and clean. On their album Save Rock And Roll however, his voice is just too auto-tuned. Don't get me wrong, the guy can sing, but like many other artists out there they have started to abuse the power of auto-tuning. You can also hear it clearly on American Beauty/American Psycho. For some reason they feel the need to auto-tune Patrick's voice a little too much, even if he can sing. Maybe he has used his voice too much, ruining it in the process. I don't know, but I just hope they could take away the - at times - obvious ...more - Juicepaketet
Fall out boy is awesome! Why is it here in the first place, oh right, directioners, disgusting little brats.
76 Comments
27
Girls' Generation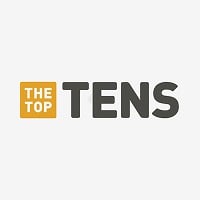 Girls' Generation, also known as SNSD, was formed in South Korea, in 2007. The current members are Taeyeon, Sunny, Tiffany, Hyoyeon, Yuri, Sooyoung, Yoona, and Seohyun. Jessica left in 2014. They are known as the second best selling girl group of all time, Korea's National Girl Group, and one of ...read more.
Their music isn't THAT bad but it always seem to relate to boys. Watch their music video and see for yourself: pretending your high school girls fanning over hot boys is not impressive. They seriously need to grow up...
Not just SNSD, but all the mainstream K-pop groups. I don't just hate them, I hate their fans too(most of them). - CrazeBoutMayday
Never heard of them. - Userguy44
They have some catchy songs, but are mostly a mediocre girl group.
24 Comments
28
The Black Eyed Peas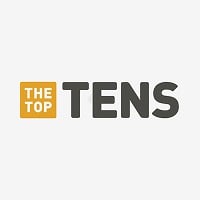 The Black Eyed Peas is an American hip hop group, consisting of rappers will.i.am, apl.de.ap, Taboo, and singer Fergie.
A load of pointless techno nonsense for nutcases who've never heard a good song in their lives. Anybody ever heard 'My Humps'? Possibly one of the worst songs in history, next to 'Friday', 'Baby' and 'What Makes You Beautiful'. - sameera62
I heard My Humps on a video called Top 10 most hated Music, The person who sang the song is a PERVERT!
They're bad, but I don't think the worst! - 80sGreatestOffice
Beyond terrible. Mainstream music has been a horrible joke for about 30+ years. It's been dumbed down to where it is unlistenable. This band is a posterchild for how bad it has gotten.
There's like only one or 2 decent songs, that's it. The rest is lame. - NickelodeonYesAddminNo
42 Comments
29
Green Day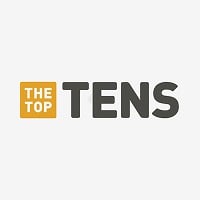 Green Day are an American pop punk, punk rock, and alternative rock band formed in East Bay, California in 1986. The members include Billie Joe Armstrong (vocals and guitar), Mike Dirnt (bass), Tré Cool (drums) and Jason White (guitar) . Green Day are associated with punk rock, pop punk and alternative ...read more.
Green Day doesn't suck. It's the fans arguing that makes everyone think that the band sucks. The people who liked Green Day when they played at Gilman and made Kerplunk/1039/Dookie just listen to those albums and the people who like 21st Century Breakdown and American Idiot just listen to those. If you like all of their albums, listen to all of their albums. If you hate it, don't waste your time hating on it and if you like Green Day, listen to them as much as you like. As much as people say Green Day is for posers, well your only acting like a poser for following that so called "Cool" kid that says that they suck. Green Day was never "punk" and there's no reason to hate on them for that. If you're gonna be here to complain that Green Day used to be "punk" and you're hating on them for becoming "sellouts" then go listen to what you consider punk. It doesn't really matter. Green Day fans can listen to Green Day, and if you don't really take an interest in them then just go take your ...more
Thank you! Finally somebody has written a reasonable explanation for haters and posers! Personally, I love Green Day, and I love all their albums. I used to hate on bands like 1D and The Wanted, but over these past few months I have changed my opinions about music; people have the right to listen to what they want. When I see someone insulting a band, I usually leave a comment saying "Please respect others" or something like that. Thank you for this post - georgielikesgreenday
Green Day is an amazing band. They have very good music and their album "American Idiot" was very good. I don't think they should be on this list.
There is no reason Green Day should be on this list. Dookie is one of the best albums ever, my favorite is When I come around and Longview, Welcome to paradise is great, so is Pulling Teeth. My point is, I love Green Day and I completely disagree with their placement on this list.
Can't believe I have to vote just to comment. But are these guys seriously on here. Like they're not my favourite band but damn they're good. Unlike these untalented, overrated bands above. Green Day have talent, Tre Cool is a wicked drummer and Mike Dirnt is a hell of a bass player, not to mention Billie Joe Armstrong is an underrated guitarist and singer. He also wrote some of the best punk and alternative rock songs ever. Yes they sold out I guess but they didn't become a cheesy pop band like every other sellout. They got better. Bet you all the voters on here are 10 year olds who think they know everything about music...
115 Comments
30
The Wanted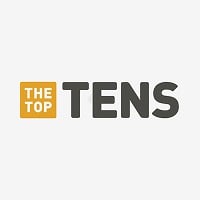 The Wanted are a British-Irish boy band consisting of members Max George, Siva Kaneswaran, Jay McGuiness, Tom Parker and Nathan Sykes.
They can't sing, they can't dance, and they have a terrible fan base. They're songs have no meaning. Who likes a girl because of how she walks? No one exactly. They are very annoying and not good looking Nathan is ok but I can't stand looking at the rest of them.
This band has songs that I've heard on the radio before, but they have like no fan base and it seems as though no one really cares about them. Also, walks like Rihanna is a really stupid song. They are much worse than black veil brides and might be as bad as one direction.
They can't even sing their song are good but they just shouldn't sing them they should be number 1 on the list.
That Glad You Came song was so overplayed, once I was listening to the radio in my car, this song came, I was like, "Ugh, not this song again." I switched to another station, same song. Luckily, that was back in 2012. - TristGamer
17 Comments
31
Backstreet Boys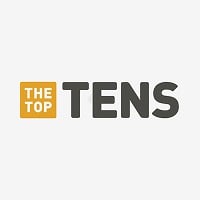 The Backstreet Boys are an American vocal group, formed in Orlando, Florida in 1993. The group consists of AJ McLean, Howie D., Nick Carter, Kevin Richardson and Brian Littrell.
This list is fake
Why are they coming back? no one asked for this. - winterbreeze
There a boy band just like any other. There success is due to the fact. That young girls of the late 90s early 2000s found them hot cute sexy etc. There songs have on meaning no matter if their fans think they do. Unlike what the person said in the one direction one Backstreet Boys are not a real band they were created by a pedophile named Lou Pearlmen. They have no real talent either.
Nope not good it's a good thing they are on this list.
5 Comments
32
Imagine Dragons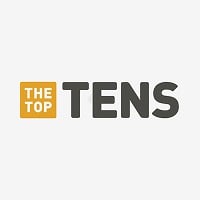 Imagine Dragons is an American pop rock band from Las Vegas, Nevada. Imagine Dragons' lineup consists of lead vocalist Dan Reynolds, guitarist Wayne Sermon, bassist Ben McKee, and drummer Daniel Platzman.
All their songs sound like rock made for T.V. advertisements, not to mention their lead vocalist is absolutely stupid and can't write good lyrics to save his life. Imagine Dragons are hands down one of the biggest jokes in the music industry.
Saying Imagine Dragons sucks is like saying that Hawaii, Yoshi, and Undertale suck.
I've listened to one of their songs and it was incredibly annoying. - myusernameisthis
They're factually the worst band of all time, why are they only this low? - MetalWorldOrder
29 Comments
33
Spice Girls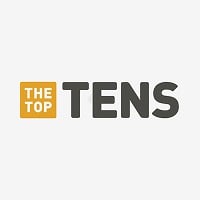 The Spice Girls were an English pop girl group formed in 1994. The group consists of Melanie Brown, Melanie Chisholm, Emma Bunton, Geri Halliwell, and Victoria Beckham, née Adams.
Apparently the Spice Girls defined Cool Britannia more than any of the Britpop bands around their time. That is disgusting in every way possible. "Wannabe" is one of the worst songs I have ever heard. There is no such thing as a good girl group or boy band either. The Spice Girls can go to hell for all I care.
They can't sing at all, none of the members can sing. Their music is terrible, I just LOATHE them.
Number 47? It should be at least in the top 10, terrible girl band - Juniorxtrm
Worst and most overrated girl GROUP ever! They can't sing
13 Comments
34
Sleeping With Sirens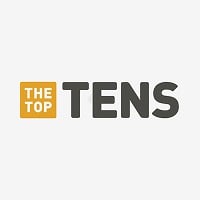 Sleeping with Sirens is an American Rock band from Orlando Florida. The band formed in 2009. SWS lead singer is Kellin Quinn
What kind of a name is that? - RogerMcBaloney
This band should be higher than Creed, this band is intolerable. The song Kick Me is terrible. - Soulstealer
Once upon a time I went through and Emo phase, and during that time I liked bands like Black Veil Brides, Asking Alexandria and Bring Me the Horizon. Even back then I didn't like SWS, I always found Kellin Quinn's voice overly high pitched and the instrumentals were pretty mediocre at best. I used to like the song "King For a Day" But looking back it now, I have no idea how I enjoyed that song. It was awful, so high pitched and those instrumentals didn't help either. The fact that these people call this band (and other Emo bands) "metal" disgusts me. Metal is Metallica, Black Sabbath, hell, even Marilyn-Manson is more metal then this emo cramp.
This band is completely, and utterly, terrible. They sound like dying cats in an alleyway. Kellin Quinn's voice is so high, that if he were a mile away, you'd know he was coming. The guitarists are average at best, and theirs songs try to be "heartfelt", but in the end, they sound poorly. The only people who could ever enjoy this would be emo teenagers who sit in their parents' basement and puff on that bong that they stole from their parent's bedroom in the first place. Enough said. It's garbage.
22 Comments
35
Coldplay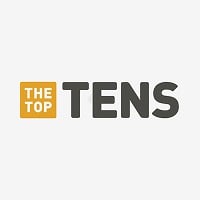 Coldplay are a British rock band formed in 1996. The band consists of Chris Martin (lead vocalist and pianist), Jonny Buckland (lead guitarist), Guy Berryman (bassist) and Will Champion (drummer and backing vocalist). Manager Phil Harvey is often considered an unofficial fifth member. The band renamed ...read more.
WHAT? Okay. People, before you go hating Coldplay, look at them. Coldplay is the greatest band of all time. From their first (released) album, Parachutes, to Ghost Stories, Coldplay has had so many captivating songs that will either lift your heart up into the clouds or plunge it into a deep pit of thought and wonder, all while making you starving for more. Their music is all thought out, well written, and the instruments blend perfectly. Chris Martin's voice is BREATHTAKING. When I listen to his voice, it gives me the same feeling as I had when I looked at the clear beach in Costa Rica or when I looked at the falls in Yosemite. And it isn't coated in auto-tune like half the other bands on this list. The tunes are simple but amazing, and the instruments blend together perfectly.

Before you click that "VOTE" button, just listen to The Hardest Part, We Never Change, High Speed, 42, Lost!, Amsterdam, Green Eyes, A Warning Sign, A Rush of Blood to the Head, Ink, O, Violet Hill, ...more - pandagirl
Coldplay is obviously not the greatest band of all time what were you thinking. - Demogorgan
Who put this on the list? Same goes for Bastille, Linkin Park, Muse, and Fall Out Boy. Coldplay is one of, if not, THE greatest band of all time. I mean, look at their songs! There's Yellow, Don't Panic, The Scientist, God Put a Smile Upon Your Face, In My Place, Clocks, Swallowed in the Sea, Speed of Sound, Viva La Vida, Violet Hill, Lost!, Lovers in Japan, Life in Technicolor ii, Paradise, Charlie Brown, Every Teardrop is a Waterfall, Major Minus, Atlas, Magic, Midnight, Oceans, and A Sky Full of Stars. Anybody who hates this band needs to check into therapy and get yourself straightened out.
This is what happens when you let the autistic people in college form a band. Absolutely dreadful group.
WHAT. No. Just no. Coldplay is one of the BEST bands of all time. Now I have to admit, their two latest albums (Viva la Vida: 2008 and Mylo Xyloto: 2011) weren't the greatest (VLV makes me shudder). But their earlier albums (Parachutes: 2000; A Rush of Blood to the Head: 2002; X&Y: 2005) are EXCELLENT. They have genius lyrics and their music is amazing. So take Coldplay off of this list.
52 Comments
36
Bring Me the Horizon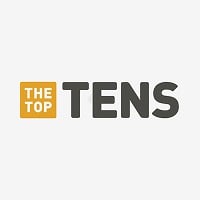 Bring Me the Horizon is a British rock band from Sheffield, Yorkshire. Formed in 2004, the group currently consists of vocalist Oliver Sykes, guitarist Lee Malia, bassist Matt Kean, drummer Matt Nicholls, and keyboardist Jordan Fish. They are signed to RCA Records globally and Columbia Records exclusively ...read more.
I'm not a fan of them. Most of their songs are generic and boring. - NickelodeonYesAddminNo
Don't like them. - Userguy44
Bring Me the Horizon is great in the ways that it can appeal to so many different groups. Their older stuff can appeal to metal and hardcore fans, and the newer music can appeal to a group with less of a heavy taste in music. I personally love all their music.
I love this band. I can see why people hate it, but I love it. There is a hell believe me I've seen it there is a heaven lets keep it a secret is their best album in my opinion.
18 Comments
37
Aqua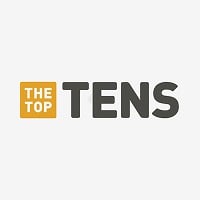 Aqua is a Danish eurodance group, best known for their 1997 breakthrough single "Barbie Girl". The group formed in 1989 and achieved huge success around the globe in the late 1990s and early 2000s.
Wanna hear something weird? I used to like Barbie Girl. - Userguy44
Y'all shouldn't judge a music artist for just one song. Just saying. - Misfire
This band's horrible. They're just as bad as Blood On The Dance Floor. - NickelodeonYesAddminNo
In reality, they aren't the worse, there's a few of their songs I enjoy like "around the world." However, the god awful creation of barbie girl has ruined the bands image forever.
2 Comments
38
Deicide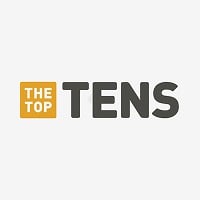 Deicide is an American death metal band formed in 1987 by bassist and vocalist Glen Benton and drummer Steve Asheim. They are known for their blasphemous and satanic lyrics which have resulted in bans, lawsuits and criticisms from religious groups and the public. Frontman Glen Benton is also known for ...read more.
Why is this on the list - Chazma
39
Panic! At the Disco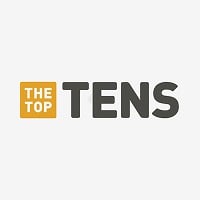 Panic! at the Disco is an American pop rock band from Las Vegas, Nevada, formed in 2004 and featuring the current lineup of vocalist Brendon Urie, accompanied on tour by bassist Dallon Weekes, guitarist Kenneth Harris, and drummer Dan Pawlovich.
Generic emo band for people who hate their parents and want to die. The fact that they are considered an alternative band makes me want to hang myself. Listen to real 2000s alternative music, such as Arctic Monkeys, the Strokes, Franz Ferdinand, Interpol, the White Stripes and Wilco.
I'm probably the only one here who HATES "High Hopes." - TristGamer
They're an ok band, but the only thing I hate is their FANBASE. Its just really annoying girls who act like immature preteens. - Catacorn
The whole point of this band is to be experimental. Yeah, the albums are all different. THAT IS THE POINT.
Are you sure about that? Their last few albums have all sounded the same, and their current sounds is nearly identical to that of post-hiatus Fall Out Boy. - floral
26 Comments
40
Pierce the Veil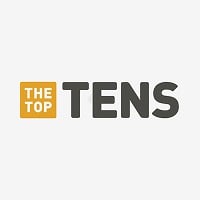 Pierce the Veil is an American post-hardcore band from San Diego, California. Formed in 2006, the band was founded by brothers Vic and Mike Fuentes after the disbandment of the group Before Today, which was formed out of the San Diego punk rock scene.
This is one of the actually good bands out there for pop punk/PHc - xEliHbkx
Pierce The Veil, and literally every band along the lines of post-hardcore, rock, or metal, metalcore, etc. have no reason to be on here, for the exception of a few. You people are total idiots
Over 90% of the fans are whiny ass self pitying emos. This band is awful. The music literally made me laugh the first time I heard it. The vocals are high pitched and the instrumentals are mediocre at best. The fact that people even can label this band as "punk" or "metal" pisses me off. HOW IS THIS BAND PUNK? Being Punk is supposed to stretch the boundaries, challenge authority and make people think. Pierce the Veil is anything but these things.
Not keen on the voice but they don't deserve to be on here. I love the song hold on till may
17 Comments
41
JLS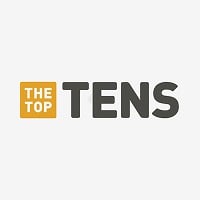 JLS were an English pop/R&B group, which consisted of members Aston Merrygold, Oritsé Williams, Marvin Humes, and JB Gill, originally formed by Williams.
I can't believe I actually liked them, their music was just awful. I guess that now that I'm older and wiser, it seems that I now realise how terrible they actually were. In fact, out of all their songs, She makes me wanna is the WORST song I've ever listened to by them. It's nothing special - just cheesy, teen-pop bullcrap. I'm betting that in 2-5 years time, they'll just fade away into obscurity and be forgotten about by everyone who liked them, and all their members who'll have solo careers will flop after just one crap song and an album that will never get released, and no-one will even remember their names.
I hate them so much. They're annoying as hell and they can't sing at all. I can't believe that real musicians and true artists are being ignored while crap like this is getting all the fame. Its not fair.
A girl I knew in school loved JLS and once played a series of their songs. They all sounded pretty much the same. - PositronWildhawk
Do they have any music, I just keep seeing these ridiculous initials what does it mean
4 Comments
42
Selena Gomez and the Scene
I hate the music and they think there all cool
I hate selena... She was never supposed to become singer.. Oh sorry correction her deserve to become a singer.. this band makes the worst possible songs ever... I love you like a love song yeah seriously?
She is overrated can;t sing can't act. She latches onto other famous people for fame cause she has no talent.
She is just like Miley Cyrus, thought she was so cool with her singing and then it just got worse and worse until soon come and get it and wrecking ball are on the radio
11 Comments
43
'N Sync
What? They were one of the few good boy bands ever to exist! - Solarian
NSYNC was good. Along with The Beatles and The Rolling Stones, this is a very rare GOOD boy band. - PizzaGuy
One of the very few boy bands I could stand. If if weren't for them, we wouldn't have Justin Timberlake
Not true. They are the only boy band that has real music, like, ever.
What about The Beatles? Or The Rolling Stones? Technically, those were boy bands.
5 Comments
44
Papa Roach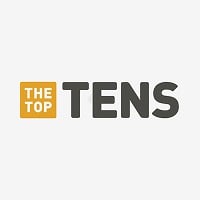 Papa Roach is an American rock band from Vacaville, California. Formed in 1993, their first major-label release was the triple-platinum album Infest.
Just shut your annoying mouth already
Poor structure. Boring. Awful name. Last Resort is about cutting yourself. This band is awful for those reasons and more. - GREATEST
I love these guys as much as green day
Awful screaming. The only musically competent song they have, "Last Resort" is good until you listen to the lyrics and realize it's about commiting suicide.
1 Comment
45
Led Zeppelin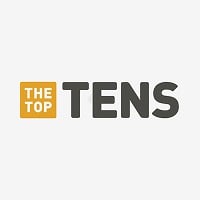 Led Zeppelin was an English rock band formed in London in 1968. The group consisted of Robert Plant (Vocal), Jimmy Page (Guitar), John Paul Jones (Bass, Keyboard) and John Bonham (Drums). The band's heavy, guitar-driven sound, rooted in blues and psychedelia on their early albums, has earned them recognition ...read more.
This list is damn wrong! What! Led Zeppelin? Metallica? Linkin Park? Nirvana? Worst? Are you effing mad? They are supposed to be the best! Who the hell made this damn effing list?
HOW IN THE WORLD IS Led Zeppelin IN THIS LIST? THEY ARE AWESOME! THIS IS THE WORST LIST EVER!
How the hell did Led Zeppelin get into the worst bands ever? These guys are the rulers of rock! Whoever put Led Zeppelin on here is clearly a Justin Beiber fan. - evil7
Who the hell put this on the list?
49 Comments
46
Guns N Roses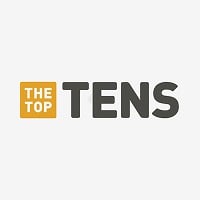 Guns N' Roses is an American hard rock band from Los Angeles formed in 1985. The classic lineup, as signed to Geffen Records in 1986, consisted of vocalist Axl Rose, lead guitarist Slash, rhythm guitarist Izzy Stradlin, bassist Duff McKagan, and drummer Steven Adler. Apart from hard rock they are also ...read more.
The original Guns N Roses was great, but now the only one left from the original line-up is Axl. Shudders
What!? This shouldn't be on the list. Slash is the best guitarist ever, and the other members of the band are all super talented. The only reason anybody considers them the worst band ever is because in some songs Axl Rose's voice is similar to a frog's voice, but it's not as bad as some other singers' voices. Besides, the band itself is amazing, and I think they're too underrated just because of Axl Rose. - MrSnuffleupagus
How tf they're here they're one of the bests although Axl is a bastard but it has nothing to do with Guns N' Roses music and also he's voice is not that much bad his vocal range is 6 octaves and the bass the lead guitar the rhythm part are all great
Classic case of band (or performer in general) using "edgy" attitude to distract from lack of even the most rudimentary musical talent. all they ever did was act macho in the fact of the comparatively friendly "hair metal" scene. honestly, to call Axl Rose a bastard would be an insult to the bastards.
42 Comments
47
Florida Georgia Line
Reason why the worst of country (so basically Bro Country) is so famous. - BlackAngel_ZombieBoy
Oh my God. This band is why we can't have nice things.
How is this lower than My Chemical Romance? This band sucks much worst than My Chemical Romance! And part of my childhood was listening to them. It puts a terrible name on country music.
Country has gone WAY downhill since the 80's! This is basically a failed attempt to play modern rock, with some idiot with a fake country accent singing about beer, or pickup trucks, or women the obsess over, true country still exists, but almost no young person (I'm one of the exceptions) knows what is... You can still stream Johnny cash on spotify, you can listen to willie nelson on pandora, or whatever app you use heck, you can even download their music if you want! Florida Georgia line is one of the most discusting attempts at music ever
31 Comments
48
ABBA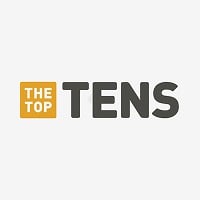 ABBA were a Swedish pop group formed in Stockholm in 1972 by members Agnetha Fältskog, Björn Ulvaeus, Benny Andersson, and Anni-Frid Lyngstad.
What the heck! Was this person on high drugs when they put this on?!?
I actually think this pop group is decent. - Misfire
What is ABBA doing on this list? Was somebody high when adding this? - Userguy44
One of the only decent pop vocal groups! - BlackAngel_ZombieBoy
23 Comments
49
Bastille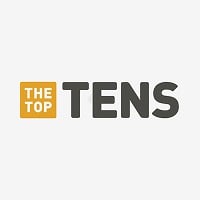 Bastille are an English indie pop band formed in 2010. The group began as a solo project by singer Dan Smith, who later decided to form a band. Beside Smith, the four-piece consists of Chris Wood, Will Farquarson, and Kyle Simmons.
These guys suck worse than Nickelback.
How can Bastille be in this list they are amazing! The only song you've probably heard is pompeii. Before you hate you should listen to other songs like flaws and daniel in the den.
Ugh, I hate when people judge a band by their one hit. "Coldplay is bad because I don't like Sky Full of Stars." "Queen is bad because I don't like We Will Rock You." I completely agree, don't hate until you know something about what you're hating. - pandagirl
Please give us back Chester Bennington and we'll give you these talentless hacks.
Change the station every time these wierdos come on
17 Comments
50
Twenty One Pilots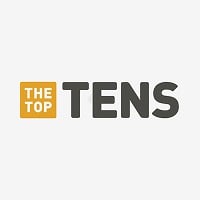 Twenty One Pilots is an American musical duo that originates from Columbus, Ohio. Currently there are two members. The lead singer, Tyler Joseph, and the drummer, Josh Dun. At the 2016 American Music Awards, they won two AMAs for Favorite Pop/Rock Artist, and Favorite Alternative Artist. Twenty One ...read more.
I can't tell you how much I HATE this band, so many bands deserve lots of credit but this one talentless band takes their fame all away. Their music is repetitive, and I do have proof. Almost every song starts off with a pretty good beat but starts to slow down and than the mediocre vocals come in, its repetitive, bland, and just annoying. Speaking of their vocals, they are some of the worst, they are quiet, they use terrible autotune, and the voice sounds like the person is putting no effort! Its god awful! Say what you want back to me but Twenty One Pilots is a shame to the whole music industry. - tacoperson
I am mostly a thrash metal, death metal guy, and no I'm not emo I love my life, but I do in fact enjoy the band, there songs actually have very good lyrics, sure the drums are kinda lame but the lead singers voice is really good in my opinion and there songs are actually pretty catchy - Chazma
I actually really enjoy Twenty One Pilots' music. And no, I'm not an edgy fourteen year girl who thinks that they're the most tormented person on the planet. I've grown up listening to some of the greatest rock bands of all time, and I honestly can say that Twenty One Pilots is a unique breath of fresh air on the otherwise boring popular music scene. I don't think that I've seen a band to incorporate as many different styles in their music since Sublime. Twenty One Pilots can go from hip hop to pop to rock to reggae to electronic and back again. They sound like no other artist I've ever listened to and I greatly appreciate their experimental view on making music. - phillysports
Personally...TOP should be higher up, when they first started releasing their music it was fine cause it wasn't annoying and it was original, but then more of their music came out and it just lost it's magic and now when I listen to any of their songs all I hear is the same thing. While I'm not saying you shouldn't like them, I'm just saying that they aren't the best band of all time and personally TOP should get out of their comfort zone and make more songs that sound different that will make them pop, tons of bands did that and their at the top of the billboard now cause of their actions. - tacoperson
40 Comments
PSearch List
Related Lists

Best Rock Bands of All Time

Best Metal Bands

Top Ten Best Bands of All Time

Top 10 Best Modern Rock Bands

Best Alternative Bands of All Time
List Stats
12,000 votes
402 listings
11 years, 31 days old

Top Remixes (90)

1. One Direction
2. Blood On the Dance Floor
3. ABBA

Reptile

1. Blood On the Dance Floor
2. Brokencyde
3. R5

Pleasedontdothat

1. Blood On the Dance Floor
2. Deicide
3. Black Veil Brides

DarkBoi-X
View All 90
Posts
visitor
AnimeDrawer Rant: Blood On The Dance Floor
visitor
Error Reporting
See a factual error in these listings? Report it
here
.