Romania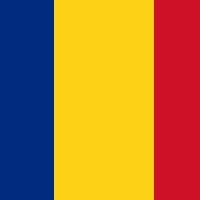 Found on wikimedia.org
Info
Romania is a sovereign state located in Southeastern Europe It borders the Black Sea, Bulgaria, Ukraine, Hungary, Serbia, and Moldova. It has an area of 238,391 square kilometres and a temperate-continental climate. With over 19 million inhabitants, the country is the seventh-most-populous member state ...
read more
.
Comments
Top
Popular
Newest
Romania is a beautiful country, but the gypsies from India destroy its reputation.
Romania is GREAT, but you need to understand life there. The wages are too low and it causes everyone to struggle immensely. People constantly struggle to pay rent and get food, it is sad and I hope it improves soon. There is a HUGE amount of corruption in the government, where they hire family members and siphon public funds away.

The most dangerous thing about Romania is that a LOT of people there are very very deceitful. Some are compulsive lifelong liars. I am still studying this phenomenon when I visit there (I travel there every year), but in the communist times of the securitate (secret police)... people were told not to trust anyone, anyone could be an informant. It created a culture of distrust and that persists STRONGLY today, the people from that time are still alive and raising children. Romanians screw each other over regularly, people don't seem to keep long term friends (of course they might know a couple good people, but the density of their trusted friend ...more
Young people see as cool to not care about school, they dream of getting rich by stealing.

Although old people are very nice, more than I have seen in many developed countries.

The bad thing it is that romania will be worse with this new generation and maybe the next even worse having such parents
This is absolutely stupid. I have never met better people than Romanian individuals. Most are very civilized. And it's one of the most beautiful countries I have ever visited.
Romania doesn't deserve to be on this list
The best country ever! Just try, people are nice I LOVE THIS COUNTRY
I was born in Romania. I hate this country because of the politics and mentality. All educated people wants to leave Romania. The rest est is well and fine
I love Romania. I was born in Romania and arrived in America at 5 years old...now I am building a villa in the capital of Transylvania and moving to Romania...this country is truly breath taking...I simply love it here plus the women here are the hottest in Europe hands down. Also keep in mind all the thieves are in the west stealing so I have nothing to worry about the crime rate is very low because all the criminals and the Mafia went in the west. When I visited I was brainwashed by western propaganda and thought Romania was going to be a country but quite the opposite it's beautiful organic foods no floride or Gmo in my food everything is cheap for the most part I just love it here.
Why? Romania is a good country. They have Black Sea, Mountains, and a lot of Castles. They have the best driving road,
Romanian women are in general very strange and rude. They are also very materialistic and count your value in money, empty souls if could say. The food is horrible too, onions put in every dish.
I grew up in Transylvania (which we call Ardeal and no it does not have any connections with Dracula, it's all in a film director's spoiled fantasy) and the older I get the more I miss it. I arrived in uk a long time ago when it was still civilised (the weather was still dreadful) but nowadays it's getting worse every day. Yes I would go back, uk is incredibly ruined by some abusive immigrants (like the ones who have no respect for the culture. ) besides, There is no culture left in many parts of uk, such a shame, I wonder why this nation s government have decided to hand over their country to anyone willing to trample all over it?!
Beautiful country. I don't see how anyone could hate it...
Hey, I'm Part Romanian and I like it!
Beautiful country, proud people, always unfairly criticised by poorly educated people and media propaganda. Love Romania! Nothing can distroy your good reputation of being ripped off for so little nod and yet a great country with great citizens.
Romania can be a beautiful country to visit, but there is too many thieves and gypsies and the infrastructure is poor. Transylvania is probably the most peaceful and most beautiful part of the country. - Kast
Most worst country because young ones only dream to be rich but didn't work hard and hate school. However they only spend their time on social media.
Romanian. The most beautiful country in Europe. People are amazing, intelligent and proud. Go ahead Romania!
Romanian tourists steal, cause car crashes, make fun of people.. They are so uneducated and inappropriate!
Is that scientifically proven? I guess not so stop judging a country you never went to - Picklesthekitten45
In Romania you have a big chance to meet people that are very bad, insolent and provocative.
As soon as you get there the gypsies are gonna try stealing money from you by either beating you up to a bloody pulp, by sending fake beggars to you, or stealing from you using one of the vast variety of other methods used for stealing. Stay away if you know what's good for you.
This is by far the worst country in Europe. I live here, and I can tell.
If you live there how can you say that is the worst country, have you tried another?
I think number 9 in this list isn't high enough, I'm living there and I can easily tell its deserves 4th place after russia ukraine moldova.
Romania is a beautifull country, and I say that cause I live here
Welcome to Dracula's and worst thieves country in Europe!
Romania is the worst country in the world, poor country and ugly, they are all racism in Romania, they think Romanian rationality is the best and Romania is the best country while it's the worst country