Worst Female Singers of All Time
The Contenders: Page 5
81 Awkarin
82
Hilary Duff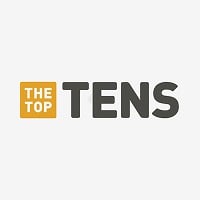 Hilary Erhard Duff is an American actress and singer. Duff began her acting career at a young age, and quickly became labeled a teen idol as the starring titular character in the television series Lizzie McGuire.
Her voice is so boring. She can't even sing. I'm surprised she's on number 46! She should be at least on 9/10.
She is normal not good at all but not as terrible as taylor swift or Justin Bieber
She can't even sing!
She should just stick to acting...
V 1 Comment
83
Jojo Siwa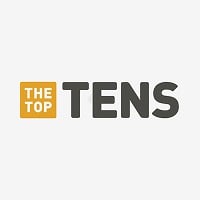 Honestly? I think she's awful. She looks like an annoying little brat, and all the girls at my school love her and think she is so great. The bows are stupid, and I just want to burn them all. She has no talent in singing whatsoever and she is only famous from Dance Moms, which I really hate as well. Her winning the Kids Choice Awards (which I also really hate but watch because my cousin likes it and I like to make fun of it) really added to my hate. She's everywhere I look, and I hate it. There are people that have way more talent than this... thing.
She's so annoying. There are much better kid celebs than her, such as the It and Stranger Things cast. Those kids don't shout and hang around with Miranda Sings for a living. The bows are obnoxious and not cute. The fact that a 14 year old does this stuff and not a kid who's still in nappies shocks me. She has no talent whatsoever and Nickelodeon shoves her right in your face. Remember when Miranda Cosgrove and Victoria Justice were the hyped kids of Nick? Good times, eh? Avoid JoJo at all costs, unless you want ear cancer
She is super annoying and I hate her. Her songs are crap and she is stupid and babyish. It bothers me that she has so many fans! She is sassy and rude and won't go away. Her at the nickelodeon kids crap awards and the Toyota Highlander thing made me hate her. Her voice is excruciating and makes my ears flipping bleed
I want her off of the face of the earth. Pathetic little peice of crap
V 2 Comments
84
Vikki Carr
Good Lord, someone PULLEZE never again play that insipid and HIGHLY irritating song of hers "Let It Please Be Him"... I've never heard a singer lay on the schmaltz, and over emote to the point she does. It's absolutely obnoxious. And so is she!
Probably the best female singer of all time
V 1 Comment
85
Daya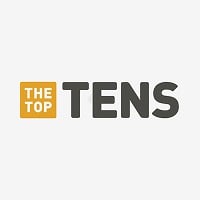 Grace Martine Tandon, professionally known as Daya, is an American singer, songwriter, and record producer from Pittsburgh, Pennsylvania.
To me Daya always seemed to rely on autotune.
ALESSIA CARA REMAINS THE SUPERIOR ARTIST
86 Stacy Angie
87
Alicia Keys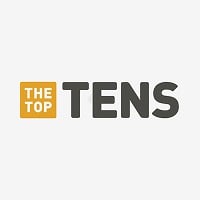 Alicia Augello Cook, known by the pseudonym Alicia Keys, is an American singer, songwriter, record producer, and actress.
RUBBISH! SHE SHOULD NOT BE HERE!
Who the crap makes these dumb votes?
EXCELLENT SINGER WHY IS SHE HERE
RODE SHE'S A VERY VERY VERY GOOD SINGER SHE SHOULDN'T BE ON THE LIST AT ALL
V 1 Comment
88
Jenna Rose
Even worse than Rebecca Black - Hellohi
This girl is an amazing singer at 15
Take her off the list
89
Alanis Morissette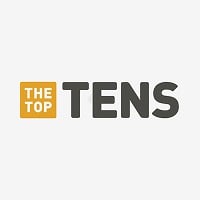 Lame, cheesy, unoriginal and then there's that grating voice...
90
Juliet Simms
She is not very well known, but she is the ex front woman of a band called automatic love letter and Andy Biersacks wife. Her voice is terrible. it sounds like a dying cat. It's not worse than Dahvie vanities, but every time I hear her sing, I want to rip my ears off.
91
Azealia Banks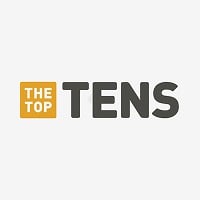 Azealia Amanda Banks is an American rapper, singer and songwriter. Raised in the Harlem neighborhood of New York City, Banks began releasing music through MySpace in 2008, eventually being signed to XL Recordings at age 17. After releasing her debut single "212" to commercial success, she secured a ...read more.
Dislikes for her already!
Uh I can't stand this bitch, and everything she does.
Throw her in the bargain bin and forget you even knew her name! 😝😠😲
92
Simone Simons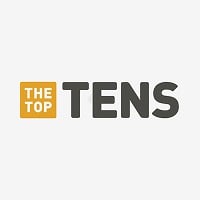 Simone Johanna Maria Simons is a Dutch singer-songwriter. She is the lead vocalist of Dutch symphonic metal band Epica.
Um Simone is an amazing singer, I don't know why shes on this list are you kidding me?
Simone Simons has a great singing talent! What kind of idiot put this on the list?! Do you know what "good singers" are and what "good music" is?!
Whoever put her on this list should be incarcerated with Fleece Johnson.
Just cause she plays a different style of music does not make her bad.
V 2 Comments
93
Nelly Furtado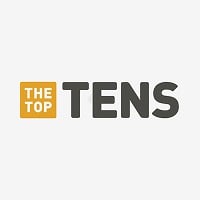 Nelly Kim Furtado is a Canadian singer and songwriter. She has sold 20 million albums worldwide and more than 20 million singles, bringing her total sales to over 40 million records around the world.
Seriously how is she not at the top of this list? If you have heard her sing live you would bump this betch up.
V 1 Comment
94
Kylie Minogue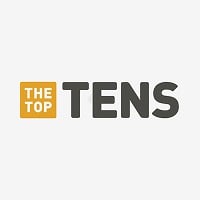 Talk about your basic manufactured no talents who've had easy made careers from some sappy soaps. They both also share the same nose job and fake personalities. How they made it to this day is most likely a combination of who they know and prancing about in trashy clothes while seducing the cameras at every turn. They even get to judge real talent? They sing like they've been sucking in helium and their wax figure counterparts look far more human than they do. I am so sick of these talentless tramps and can't understand why anyone would find them attractive, let alone listen to their irritating songs.
This hoe needs to back up off the voice just because she got kicked off every other show she was on, she isn't wanted anywhere, not on the bbc and not on itv either! She just embarrassed herself At the Brits slurring around those guys, girl please don't try and flirt with men that don't want yo ass. And I feel sorry for Danny having a sister like that.
At 47 still sounds like a chipmunk. Go away already
Can't get you out of my head... SHUT UP ALREADY - RockStarr
V 1 Comment
95
Florence Foster Jenkins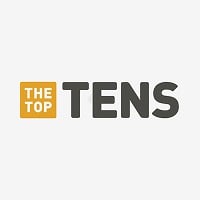 Florence Foster Jenkins was an American socialite and amateur soprano who was known and mocked for her flamboyant performance costumes and notably poor singing ability.
96
Lenka
She's just UGLY. Rihanna is better than her.
Lenka has inspiring voice. She shouldn't be on the list
V 2 Comments
97
Jessie Reyez
She horrible singer. She hurts my ears and she should be on the radio.
She is dead ass awful even in studio I can't imagine live
Horrible,
no talent and vulgar. Cause a rat can squeels in the hood don't make it an artist.
98 P. Susheela
99
Brooke Hyland
The only reason she got a singing career was because she was on Dance Moms. Also, why does every girl from that show get handed a singing career when they can't even sing to save their lives?
She is no star, at least in singing.
100
Dianna Agron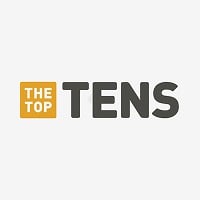 PSearch List
Recommended Lists
Related Lists

Best Female Singers of All Time

Best Female Country Singers of All Time

Best Female Rock Singers of All Time

Most Beautiful Songs from Female Singers of All Time

Top Ten Female Singers With the Best Talent/Voice of All Time
List Stats
5,000 votes
157 listings
9 years, 344 days old

Top Remixes (45)

1. Iggy Azalea
2. Yoko Ono
3. Katy Perry

DCfnaf

1. Miley Cyrus
2. Iggy Azalea
3. Nicki Minaj

american90smermaidcartoon

1. Beyonce
2. Nicki Minaj
3. Miley Cyrus

anonymysterious
View All 45
Posts
Error Reporting
See a factual error in these listings? Report it
here
.