Worst Songs of 2017
Spark_Of_Life
The Contenders: Page 2
21
Bad and Boujee - Migos

A lot of these songs are from 2016 and got popular at the tail end unless your Jacob Sartorius but I don't consider his songs songs or take his career seriously. Bad and Boujee was released in 2016 but I remember picked up fire right when the year started. I don't consider this song bad as much as forgettable and boring (which is worse in my opinion). The only interesting thing about this song is the "rain drop drop top" part and even then I wouldn't remember that if the middle class white and mexican kids didn't blare it on the bus. - MrQuaz680
You know what? This is the worst meme of all time. Plus it got Lil Uzi Vert to #1. So dead and boring. -1/5 - WonkeyDude98
This song's not bad at all. It has a decent beat and a catchy chorus. Migos may not be the "Beatles of their generation" as Donald Glover once said, but they have a style that unfortunately, so many rappers have imitated since. - LoveMusicLoveLife
Technically from 2016 - Eraser
V 23 Comments
22
D Rose - Lil Pump

I personally like Lil Pump. He's satire. Satirical artists like Lil Pump and Lil B are pretty lit. He slurs a bit but I'll give it a pass. 4/5 - AlphaQ
Hilarious, but Flex like ouu (yes that's the title of a song) is better 3.5/5 - Disx
23
Young and Menace - Fall Out Boy

Sell Out Boy proves that they can continue to make even worse music every time they make a new song. Can't believe these are the same guys who made the masterpiece, What a Catch, Donnie.
Dang. I love Fall Out Boy, but this is easily their worst song. The guys that made "Centuries", "Young Volcanoes", "Irresistible", "Immortals", and "Dance Dance" made...this? Come on! How can this amazing band be behind that earbleeding drop? I hope this won't be their new direction. 0/5 - DCfnaf
Right when I thought that they couldn't have topped that Ghostbusters cover as the worst thing they have done, they've proven me wrong with this disaster. I'll be damned if that hook isn't the worst of the year. 0.5/10. - NiktheWiz
I did a little research, turns out that this song is about anxiety, and it's supposed to sound weird and different from Fall Out Boy's usual style. - Catacorn
V 26 Comments
24
These Heaux - Bhad Bhabie

How on Earth did we come to this? This young girl/future bad girl just needs to go back to school before fame goes to her head. It's because of bad roles models like Kim Kardashian/Kylie Jenner, Nicki Minaj or Jake Paul that most kids nowadays are going bad. Please someone do something! - LoveMusicLoveLife
Why did Atlantic Records even sign her to their label? The song is cheaply produced, Bhad Bhabie can't rap, and the lyrics are garbage. - NiktheWiz
Bhad Bhabie's name describes her. Her songs are bad and she acts like a baby - lovefrombadlands
Please explain what are "heaux? " - naFrovivuS
V 11 Comments
25
Jordans - Jacob Sartorius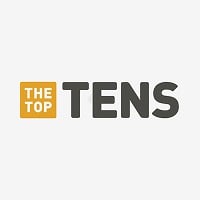 Compare you girl to your shoes. Nice job Jacob, -5/5 - ProPanda
This song is awful - RoseCandyMusic
Wow. You're DEFINITELY going to earn money by comparing a girl to shoes. 1/10. - EpicJake
Again, Jacob should be doing stuff a normal 15 year old does... - Lucretia
V 12 Comments
26
Wild Love - Cashmere Cat

The album itself was really polarizing. At its best, it was an experimental catharsis with a very distinctive style that 2017 needed. At its worst, it's filled with audio torture like this. It's easily one of the worst uses of pitch-shifting I've heard all year. 1/10. - NiktheWiz
Why does this even exist? - Eraser
What the hell is that chipmunk choir at the bottom? Are they actually screaming in pain or pleasure as they're being sodomized by mics? - LoveMusicLoveLife
Absolutely abysmal.

Imagine the drop of After Coachella for the entire song.

Not even The Weeknd can save this dreck. -5/5 - DCfnaf
27
Privacy - Chris Brown

Oh Chris Brown, what were you thinking? I know he is an awful person but I still liked his music overall. But this is just terrible, thanks to awful lyrics, despite decent production. That line in the chorus "licking your private parts" just angers me and makes me facepalm in disgust every time I hear it due to how much I want to forget it but can't! Usually, bad lyrics can be ignored by good production. However, that is so not the case here, as the lyrics are so bad, it's virtually impossible to ignore them. Also, for the first time when he is rapping, he sounds like he has a cold! A contender for the worst song of 2017, -2/5! Chris Brown is better than this, but if he keeps this disgusting behavior up, then he should quit his music career. - SelfDestruct
Chris you making me hate you and your clowning even more. First, Stimulated and now this. DO WE NEED ANOTHER PEDOPHILE ANTHEM?!?! You're being like Tyga now. Oh wait, you're a loser just like him. -5/5 - AlphaQ
Disgusting in every way possible - Disx
Screw this song! Screw chris brown! Why does he even still have a career?
V 15 Comments
28
Wild Thoughts - DJ Khaled

I'm gonna go hide in my bunker because apparently I'm the ONLY one that thinks this song is awful. The chorus sounds awful, Bryson Tiller has his trademark lack of energy and personality, it samples an already bad Santana song, and besides the guitar the beat has no life or presence. 0/5 - WonkeyDude98
And the award for the laziest sample of the year goes to... - NiktheWiz
This song isn't "sampling" "Maria Maria" by Santana. It's completely stealing it. - Spark_Of_Life
DJ Khaled might be the worst DJs ever.The song is famous only for the"Nakey Nakey Naked"line - Hellohi
V 24 Comments
29
First Day Out - Kodak Black

This might be too soon for some people, but can we all agree that Kodak Black has the most grating and most irritating voice in the current industry?
This isn't even in the top 100? Anything associated with Kodak Black this year is guaranteed to suck. - DCfnaf
Dammit Kodak Crack Is Taking Over 2017. - AlphaQ
Worse than Tunnel Vision - Eraser
V 5 Comments
30
Everybody Gets High - Missio

Hey look! It's a song worse than "Middle Fingers"! Also, that chorus is painful. The random screeches during it are HORRIBLE. -5/5 - DCfnaf
Why so much swearing and screechy noise? - LoveMusicLoveLife
Too many screeches - Eraser
31
Strip that Down - Liam Payne

In what universe is this song edgy? This is literally a rehash of Shape of You, which is funny, considering that Ed Sheeran wrote this. - NiktheWiz
Boring, this sounds like all the modern pop and rap songs of today, how do people even call this music? - AnimeDrawer
I'm not sure if it's relevant for anything, but it turns out that this song was written/coined by Ed Sheeran.
I HATE this songso mcuh - Lunala
V 19 Comments
32
You Don't Know Me - Jax Jones

Fun fact: not only is this annoying as hell, but it's boring as well - Spark_Of_Life
These kind of songs are for the club or for EDM fans, not really for general listening. It's generic but it's not that bad compared to other songs I've heard this year - Aquaturtle
Can I be as cool as the singer? 2.5/5 - ProPanda
Jac from Mortal Kombat X made a song? K... - AlphaQ
V 1 Comment
33
Hit Em with the Draco - Soulja Boy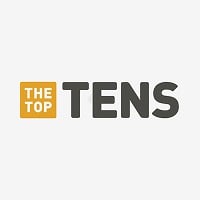 From the title it seems like it would have the lyrics "Imma take Draco Malfoy and smash other people with his body"
Is this a song about Draco Malfoy? I loved him in Harry Potter, great villain, however, a song about him? I hope they don't play this in a Harry Potter movie. Soulja Boy tries so hard to stay relevant, but everyone has forgot about him, nobody cared about him since 10 years ago, he is a one hit wonder. - AnimeDrawer
Draco? Harry Potter? This song is horrible.
Makes me think of the hp book series.

Despite the fact that Muggles made this song - Lunala
V 21 Comments
34
Bloodstream - The Chainsmokers

Unnecessary swearing + Egotistical lyrics + A vocal performance that makes "Closer" sound like "Bohemian Rhapsody" + Annoying repeating "i-i-i-i" noises = "Bloodstream". - Spark_Of_Life
I love The Chainsmokers, but this is actually the only song I don't like by them, and I'm quite a big fan but this song is so bad, that I can rate it 0/10, not even a 1 for effort. Cause can you hear any effort in this song? - lovefrombadlands
One of the worst off that turgid slog of an album. - WonkeyDude98
More like The Painsmokers - Eraser
V 4 Comments
35
Juicy Booty - Chris Brown

Ugh! Why does this piece of crap still have a career? Someone should lock him out of the recording studio and throw away the key. - RnBLover
Thank God that his music career ended - Eraser
36
I'm a Lady - Meghan Trainor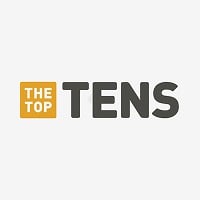 Only on here because it's Meghan Trainor. The song isn't even sexist, it's telling you to have pride in yourself. Just because she doesn't mention men doesn't mean the song is sexist. It has nothing to do with men and it probably has to do with Smurfette.
Edit: Saw the movie, I was right. Definitely has to do with Smurfette. Before you judge a song, think about the movie's plot Synopsis. - DCfnaf
I wanted to give this a chance, but it somehow managed to fail in every category of generic production, from grating trap horns, to unnecessary rapping, to blind empowerment, and- I'd be here all day if I were to list the other examples.
Now Meghan's recorded another soundtrack single for a terrible kids movie? It's from The Smurfs: The Lost Village, coming April 7. Anyway, Meghan needs to be stopped before she lays more eggs.
Its not bad. - Eraser
V 9 Comments
37
Chained to the Rhythm - Katy Perry

This song is hypocrisy at its finest. Just listen to it. The lyrics are hypocrisy. The beat is boring, the music video is creepy and Katy is promoting her ridiculous liberal agenda. Little does she realize that if we were all chained to the rhythm we would have elected Hillary Clinton because she had all the elite billionaires and celebrities support. But we went against the rhythm and supported Trump. Unless she all of a sudden supports Trump, which I doubt, she is a total hypocrite who wrote this song in a couple days to try and brainwash more people to follow her agenda!
How in hell does liberalism have anything to do with this song? Katy Perry's just droning about how the pop scene that made her famous is mindless upbeat garbage (which it's not right now, it's mindless soul-sucking garbage) over one of the dullest beats I've heard all year. 0/5 - WonkeyDude98
Another attempt for Katy Perry to regain her relevance lost years ago, which only manages to flop as an upbeat song in comparison to the likes of Castle On The Hill. - Swellow
And what is the point of this song, that pop music auses brain damage> - Lucretia
V 16 Comments
38
That Ain't on the News - Jake Paul

Yeah team 10 deciding to disband would be... so why don't you make news that way - Lucretia
Why is It's Everyday Bro Jake Paul's most hated song? This is a lot worse. - NiktheWiz
No one cares, Jake Paul! - Eraser
ITs Jake Paul, what do you expect? - Glitterellie
V 2 Comments
39
Kid in a Candy Store - Jojo Siwa

Who the hell is Jojo? She looks like a spoilt 6 year old girl who gets her way. - Lunala
What? - Hellohi
WOAH WOAH WOAH NOT THE QUEEN! - Glitterellie
40
Party - Chris Brown

Nothing about this song makes me want to "party." Isn't that the point of this kind of song? What's the point of making party songs if they don't even make you want to party. Chris is the same as always, Usher sounds out of place here, and gucci mane sucks as always and adds absolutely nothing to this already pathetic excuse for a party song. - DaWyteNight
Did I mention Chris Brown? - DCfnaf
This is one of the only memorable songs from the album by the way.
Not sure if that's a good thing or not. - GibbyDaGib
Uh...awful and great at the same time. Bland but Fun. Whaddya say. 3.5/5 - AlphaQ
PSearch List
Recommended Lists
Related Lists

Best Songs of 2017

Most Overplayed Songs of 2017

Best Hit Songs of 2017

Best 2015-2017 Songs

Songs that Need to Become Hits in 2017
List Stats
4,000 votes
317 listings
1 year, 17 days old

Top Remixes (42)

1. Happy Ending - Hopsin
2. Drinkin' Too Much - Sam Hunt
3. 1-800-273-8255 - Logic

NiktheWiz

1. Side N**** - Kodak Black
2. Drinkin' Too Much - Sam Hunt
3. Salad Dressing - Borgore & Bella Thorne

DCfnaf

1. It's Everyday Bro - Jake Paul
2. Bon Appetit - Katy Perry
3. Body Like a Back Road - Sam Hunt

JackMM
View All 42
Posts
WonkeyDude98
Song Review: Bon Appetit - Katy Perry
NiktheWiz
My Opinion About "Bon Appetit"
DaisyandRosalina
Billboard Top 20 RANKED: July 15, 2017
WonkeyDude98
Error Reporting
See a factual error in these listings? Report it
here
.