Worst Songs of 2017
Spark_Of_Life
The Contenders: Page 7
121
Sorry Not Sorry - Demi Lovato

If there's one type of mainstream career that's progressed more interestingly then that of a One Direction member, it's that of a child star. Specifically, the 4 that have managed to stay relevant to this day. All of them used to make catchy, innocent teen boppers, and have now progressed into something called adulthood. Ariana Grande varied up her style and begin to influence her sound with R&B, soul, electronic, and pop, maintaining the sweetness and talent that gave her her fans. Selena Gomez escaped deep into the pop realm, experimenting with different genres, including synthpop, teen-pop, and bringing in influences from collaborations in the EDM world ranging from wonky to dance-pop to tropical house, and invoking 70s indie rock samples into her more new atmospheric pop sound. Miley Cyrus, took a more country direction, invoking more adult alternative influences and doing so boringly, if I may add. But Demi Lovato is different. She has continued, to admittedly vary up her style, ...more - ProPanda
Obnoxious lyrics, generic as hell beat, pretty much useless, and oh my god the screaming... - ProPanda
This song sounds like a rehash of "Really Don't Care", which was already annoying enough on its own. Demi really needs to stop shrieking on almost every song. Also she's trying desperately to sound more adult, but she sounds really sounds like a crybaby on this song, and the swearing is unnecessary. Gosh, why do so many singers have to swear these days? Just to sound adult and edgy I guess... well that's not what makes a mature adult. - LoveMusicLoveLife
I'm sorry that you smell like Nicki Minaj's farts, you hoe! - AlphaQ
I honestly can't hate this...it's not perfect, but I honestly find it to be okay. - DCfnaf
V 1 Comment
122
Bodak Yellow - Cardi B

This is awesome - Disx
Put this in top 100 please - kok2
123
Water - Ugly God

2016 was so bad, it's washed over to every other list
Still better than "Praying" by Kesha and "What About Us? " by P! nk. Someone add those right now! If I could I would've already done it.
124
Test Me - The XX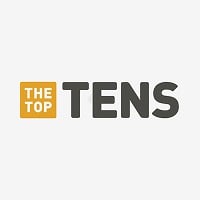 Who keeps adding songs by them? They are great. - 445956
125
On My Way - Tiesto

126
On + Off - Maggie Rogers

I really love this song, but I see why people hate it - HollyleafOfThunderClan
127
Pipe Dreams - Nelly Furtado

I honestly wonder why I was listening to this when I could have been listening to "Promiscuous" or "Maneater". - Spark_Of_Life
128
Rolex - Ayo & Teo

This sounds like Rae Sremmurd *groans* the beat is fun but everything else is wack. I loathe Rae Sremmurd but this is kinda alright. 2.5/5 - AlphaQ
Why is this song here, it is awesome - kok2
As much as I despise Rae Sremmurd with every fiber of my being...this is actually kind of okay. - WonkeyDude98
Rae Sremmurd but with different names. - 445956
V 2 Comments
129
Now and Later - Sage the Gemini

Oh boy! Sage the Gemini has fallen so low that he started making pop songs in the disguise of rap, to the point where he is currently a bad rapper now! Yes, one who used to be my favorite rapper has become a rapper I dislike now! 0/5! get your game together man! - SelfDestruct
Yes, one who used to be one of my least favorite rappers has become a rapper I like now! 4.5/5 - WonkeyDude98
Honestly? I heckin love this! - ProPanda
Oh boy! I adore THOS! 5/5 - AlphaQ
130
All Your Fault - Hopsin

I... can't listen to Hopsin anymore. His preachiness and lack of self-awareness gets under my skin like nothing else. And this might be one of his worst songs yet, mostly due to that awful autotuned chorus. - Zach808
Just. stop. 0/5 - ProPanda
131
Down - Marian Hill

Oh, I suppose the instrumentals are all right, but the emotionless vocals and the banal lyrics really kill this for me. - Spark_Of_Life
Garbage. Choppy, stilted, awkward, annoying, just irritating and ear-piercing in every way. 0/5 - WonkeyDude98
They are a good band, but this song is bad. - 445956
132
At My Best - Machine Gun Kelly

Despite MGK's less than adequate flow, this is a surprisingly passable attempt at a "deep" rap song that's admittedly better than "Bad Things". 7/10. - Spark_Of_Life
Eh. Better than Bad Things, but it's not saying much. Hailee Steinfield's a great singer, I'll give this that. 2/5 - ProPanda
Love The Way You Lie (Eminem / Rihanna)
See You Again (Wiz Kalifah / Charlie Puth)
and now this…
We have triplets of 90BPM pop rap songs in B flat major in the family!
133
Dirt on My Boots - Jon Pardi

Oh my god! This song blows! Here's a pseudo-cowboy who wants to bring country back to where it was but fails by coming off more as a rocker. And seriously, what's that horrible guitar solo?! - LoveMusicLoveLife
134
Liability - Lorde

Personally, I just can't find any of her songs to be remotely interesting other than decent to slightly good lyrics. I will have to give this a 0/5, since there is nothing I truly liked about it. - SelfDestruct
Mediocre songs shouldn't be on the list, honestly. This isn't amazing or anything, but it's not horrendous. - Swellow
Nah, this is a great song. - DCfnaf
135
Hard Times - Paramore

WHY IS THIS ON HERE have you even listened to this song?
I miss the old Paramore.
What? This song is great! - DCfnaf
This is great! - 445956
136
Delicious - Daniel Powter

As someone who actually likes Bad Day, I'm not too fond of this. - NiktheWiz
Given by this song, looks like Daniel's having a Bad Day. - Spark_Of_Life
Haha remember this guy? - ProPanda
What in the world is this?
Especially the weird beat
And the BITE OF THE APPLE
137
Good Life - G-Eazy And Kehlani

"Bad Things" wasn't that good, but at least it was semi-interesting. This is about as interesting as watching paint dry. - Spark_Of_Life
Introducing... Me Myself And I, the generic pop-rap soundtrack version. - ProPanda
138
Pedestal - Jackie Evancho

This is actually good... - DCfnaf
139
Ispy - Kyle

I love this song - Belieber1
I hate this song.
140
X Men - Lil Yachty

PSearch List
Recommended Lists
Related Lists

Best Songs of 2017

Most Overplayed Songs of 2017

Best 2015-2017 Songs

Best Hit Songs of 2017

Songs that Need to Become Hits in 2017
List StatsUpdated 16 Aug 2017
2,000 votes
229 listings
266 days old

Top Remixes (27)

1. First Day Out - Kodak Black
2. Drinkin' Too Much - Sam Hunt
3. Call My Dad - AJR

DCfnaf

1. 1-800-273-8255 - Logic
2. Drinkin' Too Much - Sam Hunt
3. Tunnel Vision - Kodak Black

NiktheWiz

1. Drinkin' Too Much - Sam Hunt
2. Body Like a Back Road - Sam Hunt
3. First Day Out - Kodak Black

WonkeyDude98
View All 27
Posts
WonkeyDude98
Song Review: Bon Appetit - Katy Perry
NiktheWiz
My Opinion About "Bon Appetit"
DaisyandRosalina
Error Reporting
See a factual error in these listings? Report it
here
.