Worst Songs of 2017
Spark_Of_Life
The Contenders: Page 7
121
Life Goes On - Fergie

Too boring, why is a lot of mainstream sounding too tropical nowadays? Not my type, also, whats with the slow house beats? Boring, that is the reason I don't like mainstream anymore, but not all mainstream is like that and I know it. - AnimeDrawer
Whats wrong with this song? there many worse songs than this, I actually like it, and by the way, this it was released in 2016 so why are it in "worst songs 2017"?
Am I the only one who thinks this song isn't that bad? It's better than M.I.L.F $
This is a better song than MILFS, but then again, almost any song is better than MILFS. - Spark_Of_Life
122
Pac Man - Weird Al Yankovic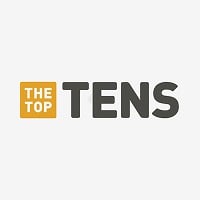 This did not come from 2017. It's been unreleased for many years and besides it's a good song. Take it off
Weird Al's back, cool! - Scr3aM
Whoever added this doesn't like music.
This is cool and funky! 5/5 - AlphaQ
V 1 Comment
123
Questions - Chris Brown

Chris Brown is talentless so...no surprises here. - DCfnaf
It's not as bad as privacy or party, but it's still so generic and unoriginal. I've heard this kind of song done so many times before...and done much better. - DaWyteNight
Too much playjerism (however you spell it) - kok2
Just... no! Chris Brown is trying to go ragga dancehall just to fit today's standards, but is failing miserably by turning "Turn Me On" by Kevin Lyttle into a boring shlockfest. And still those sexist lyrics that Chris Brown can't get enough of. Why are so many artists these days using well-known melodies in their songs? Just shows how imaginative they are! - LoveMusicLoveLife
124
Frick Da Police - Ricegum

Can we please start a petition for RiceGum to not rap? - ProPanda
125
I Dare You - The xx

126
I'm Still Standing - Taron Egerton

This is a 2016 song. Either way...just a mediocre song. Enjoy it though. "Don't You Worry Bout a Thing" was better than any of the songs here. - DCfnaf
I love this movie, but the song is kinda catchy. JUST MY OPINION - Cartoonfan202
A terrible song from a terrible movie. Nothing short of expected.
I don't mind this song. I also enjoyed the movie - Scr3aM
V 2 Comments
127
Both - Gucci Mane

Lovely cover - Scr3aM
It's passable enough. 3/5 - ProPanda
Same old Gucci Maine and Drake…nothing more than what they used to be.
128
I Got You - Bebe Rexha

Uh...This Shrunk On Me Because It Gets Award But Still Decent. 4/5 - AlphaQ
This is tying so hard to be a hit that it probably won't be. - Spark_Of_Life
This is one of the best songs on the radio right now. - ProPanda
Bad
V 3 Comments
129
Stay in the Dark - The Band Perry

For the 3rd time in a row, The Band Perry is trying so desperately hard to attract a pop audience by following Taylor Swift's footsteps and failing miserably, this time with a generic sex song with the most annoying backing vocals ever. That's a shame because they're so much better than this. I could easily see Maroon 5 making a song like this. 2/10. - NiktheWiz
130
So Good - Zara Larsson

131
It Won't Kill Ya - The Chainsmokers

This is Don't Let Me Down, with a bad drop. 4/5 - ProPanda
LoveMusicLoveLife - You are correct. The structure of the song does sound like " Don't Let Me Down". When I first heard this song, I instantly realized that it sounded like " Don't Let Me Down". When mashed up together, both songs sound exactly the same. Way to rip off your own songs, guess they've been chainsmoking too much of that stuff.
Probably one of the worst drops in the history of EDM. Plus the song structure is recycled from "Don't Let Me Down". May the Chainsmokers be the "Nickelback of EDM" as someone once dubbed them? - LoveMusicLoveLife
Wonkey: Hey, you know how Todd in the Shadows basically called Don't Let Me Down complete noise and didn't understand how anyone could consider it anything other than a 0/10?

That's this song for me. Somehow, they bottomed out Inside Out. -1/5 - PandaDude98
132
Kissing Strangers - Dnce

The epitome of cringe - ProPanda
TERRIBLE
No just no. this song and music video is a mistake. Not to mention Nicki Minaj is in the song too. seriously? Kissing strangers? hat sounds peculiar and dangerous. What is wrong with you Hoe Jonas? - Iamcool
133
Ispy - Kyle

I love this song - Belieber1
I hate this song.
134
Sharp Edges - Linkin Park

This song just once again proves that the pop road was not the right road for Linkin Park to take. This sounds like it was written and performed from the perspective of a child who was told by his mom not to run with scissors, and it sounds really embarrassing when coming from Linkin Park. 3/10. - NiktheWiz
Are Linkin Park trying to reinvent themselves as Maroon 5? I swear I thought I was hearing their song style here instead of the darker LP (which, mind you, I'm still not a fan of). They should just end until they make bigger asses of themselves, really. - Swellow
This song and album is just a huge mistake - wrests
This song is so lame. - DCfnaf
V 2 Comments
135
Love Like Voodoo - Blood on the Dance Floor

At least Resurrection Spell could be somewhat enjoyed because it was catchy. (Hell, that was unfortunately their best song). This...is excruciating to sit through. - DCfnaf
The female vocalist is not so bad, but Dahvie Vanity ruined it with his awful voice, and the beat is terrible, same with the lyrics. This and Resurrection Spell are the worst songs of this year, this band should have never made a comeback. - AnimeDrawer
Oh my goodness...Blood on the Dance Floor is back...i'm screwed... - AlphaQ
Seriously guys you can not consider this a bad song... because this is not music it's the sound of the devil. - DaisyandRosalina
V 1 Comment
136
Tsunami - Katy Perry

There's a reason I don't like Katy Perry...and this song is one of those reasons... - DCfnaf
For a strange reason I don't know of, I am glad Taylor put out all her music
Katy's new album is awful and especially this song
137
Life is Unfair - Mattybraps

Is it just me or I noticed the contradicting title and album picture? - Swellow
Ayy emo Matty B! - ProPanda
138
I Feel It Coming - The Weeknd

It isn't terrible, but it's generic as hell. - naFrovivuS
The weeknd= garbage - VideoGamefan5
You have got to be kidding me...this rules. 5/5 - DCfnaf
139
Water - Ugly God

2016 was so bad, it's washed over to every other list
Still better than "Praying" by Kesha and "What About Us? " by P! nk. Someone add those right now! If I could I would've already done it.
140
What About Us - P!nk

Oh hell to the no! This song is amazing! Pink is one of the greatest female singers we have now. She has a true voice and a big heart. You can put everything you want except Pink, she's amazing. - LoveMusicLoveLife
I think this song is what officially makes me hate music.

Who can save this god-awful year? Not The Weeknd. Not Keith Urban. Not Linkin Park (RIP). Not Ed Sheeran. Not Imagine Dragons. Not even Pink when not on a soundtrack can save this drudging, bland migraine of a year, but rather all of them join in the stockpile abomination. 0/5 - PandaDude98
PSearch List
Recommended Lists
Related Lists

Best Songs of 2017

Most Overplayed Songs of 2017

Best Hit Songs of 2017

Best 2015-2017 Songs

Songs that Need to Become Hits in 2017
List StatsUpdated 16 Oct 2017
3,000 votes
280 listings
327 days old

Top Remixes (33)

1. Drinkin' Too Much - Sam Hunt
2. First Day Out - Kodak Black
3. Look What You Made Me Do - Taylor Swift

DCfnaf

1. Drinkin' Too Much - Sam Hunt
2. 1-800-273-8255 - Logic
3. Happy Ending - Hopsin

NiktheWiz

1. Drinkin' Too Much - Sam Hunt
2. Body Like a Back Road - Sam Hunt
3. Happy Ending - Hopsin

WonkeyDude98
View All 33
Posts
WonkeyDude98
Song Review: Bon Appetit - Katy Perry
NiktheWiz
My Opinion About "Bon Appetit"
DaisyandRosalina
Billboard Top 20 RANKED: July 15, 2017
WonkeyDude98
Error Reporting
See a factual error in these listings? Report it
here
.