Worst Songs of All Time
biscuits
The Contenders: Page 23
441
Gold - Kiiara

It made Adam Buckley's Top Ten Worst Songs of 2016 because it is meaningless and the sounds are torture to hear. And I agree. See A Dose of Buckley for more proof, if you dare.
I kinda like this song. I don't know why people hate it. - AlphaQ
V 1 Comment
442
Me!Me!Me!, Pt. 1 - TeddyLoid

443
Tell It Like It Is - Heart

Please leave this song to the Original artist.
This song has been covered a huge amount of times, so your argument is invalid. - Swellow
444
Dead On Arrival - Fall Out Boy

This song is awesome and Fall Out Boy should NOT be on this list, so take this and Dance, Dance off the list.
This song has the most ironic title ever. Really, this song is just dead on arrival.
Terrible song, terrible band. Terrible.
445
The Worst Day Ever - Simple Plan

Gah. Whiny, whiny, whiny. Just painful to listen to. "EVERY DAY IS THE WORST DAY EVER! DA NA NA NA NA, DA NA NA NA NA, DA NA NA NA, HEY, EVERY DAY IS THE WORST DAY EVER! " Yes, life sucks so much when you make tons of money and tour the globe, and scored huge hits among the same whiny babies that actually listen to you.
When I heard this song, it was the worst day of my life
Awful, whiny song. Sounds like a 4 year old wrote it.
446
Hey You - Jonas Brothers

447
You Da One - Rihanna

I love this song. it's one of the best songs of Rihanna. I don't know why it's on the list
i love it
448
Diamonds - Rihanna

First of all diamonds don't shine, they reflect.
Stupid song but my parents like it
This is an amazing song I love Rihanna
This song is amazing! RiRI IS BOSS
449
One Way or Another - One Direction

I'm not the person who hates One Direction, but... damn, this is awful. It feels weak, vapid and when compared to the original 1978 rendition, this version falls FLAT on it's face. - Swellow
This is an insult to Blondie.
This belongs to number1 not Metallica
I liked this song. they did this for charity.
V 2 Comments
450
Victimized - Linkin Park

Okay I have no idea why they put this song on the list. Any song by Linkin Park is awesome. Whatever idiot put this song really didn't listen to it all the way.
You people do not know real music. Maybe I hate YOUR music. because I'm sick and tired of hearing one direction and Taylor Swift all the time.
V 1 Comment
451
Some Nights - Fun.

I can't Stan d this song we have heard it like a million times in the past year in a half. If we have not heard it so much it would have been a good song. We are young is also an annoying song.
This is actually the only song I like from this band.
V 1 Comment
452
Lips of An Angel - Hinder

Such a whiny and stupid ballad. It isn't sentimental in the slightest. It's about a guy cheating on his girlfriend and going back to his ex.
V 1 Comment
453
Kim - Eminem

Don't hate on Em! He put this song out to make cops, parents, and respected adults hate him, while every 20 year old love his music.
This is Slim letting out his dark side, showing how his love turned rotten, and how he expresses it in a way no one would normally do. Kim is a masterpiece. - TheAwesomeBrosVotes
A cathartic, emotional, messy masterpiece. In terms of expressiveness, this song will never be topped. - SwagFlicks
I liked 97 Bonnie and Clyde. He raps in that. He does a clever job of setting an ironic mood to the lyrics. He shocks you so much and seems so cool about it that you just have to laugh at it. Kim? He dosen't even rap. There's nothing clever about it. He dosen't deliver any clever, shocking, or deep lines. He just screams at his wife. Anyone could have done it. I have no problem with the subject matter, but it just is basically a skit
V 5 Comments
454
Rock and Roll (The Hey Song) - Gary Glitter

Please vote this up. It's the worst song in the history of music!
A 3 year old could have wrote this song.
A song by a rapist. enough said.
455
Bewitched - Blood on the Dance Floor

It's beyond my understanding how anyone could find their ear bleeding-causing "music" remotely listenable, let alone enjoy it. It's even worse than - dare I say it - Justin Bieber.. at least his lyrics make slight sense. Can someone enlighten me as to why they have so many fans? And no, I don't hate them because I'm jealous or because of the way they dress. What makes it even worse, is that Dahvie Vanity is a sick, sick bastard.
They aren't popular enough for people to know how terrible they are
The song is just terrible. No comment needed. It sounds like a 8 year wrote it about A. Disney princess movie. And in the video it looks like he's casting Salor Moon spells. what?!
456
Happy Birthday - Traditional
I don't know who's a bigger loser, the person who put HAPPY BIRTHDAY on the list of "Worst Songs of All Time" or the people who VOTED FOR IT. - Spark_Of_Life
What do they sing to you on your birthday birthday by the Beatles
A slow, plodding nursery rhyme with four unique words. Need I say more?
Copyright is not enough.
V 1 Comment
457
Bat Country - Avenged Sevenfold

What the hell? Bat Country is great song.
V 4 Comments
458
Fat Bottomed Girls - Queen

The sad thing is this is better than half of the "big buttocks" songs that came flying onto the charts years after this. Doesn't excuse it from being one of the worst songs by a legendary band. - Swellow
I listened to the song, it doesn't sound so bad. The title is just... Uh well, abusive
Oh Queen, you guys made such good music. What happened here?
Queen's the best 80's band, but this is sad!
459
The Time Is Now - John Cena

V 1 Comment
460
My Pal Foot Foot - The Shaggs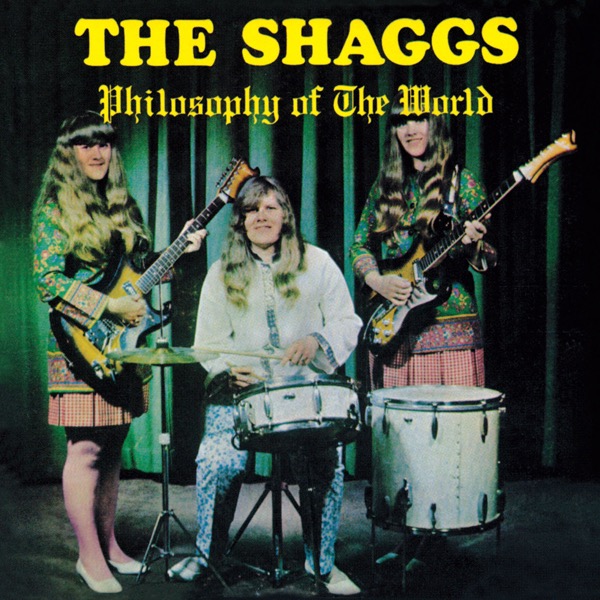 The whole album Philosophy Of The World could be on this list. Look it up and listen to it I dare you. It's the musical equivalent of Troll 2 or Garbage Pail Kids.
PSearch List
Recommended Lists
Related Lists
Best Songs of All Time
Best KPOP Songs of All Time
Top Ten Most Inspirational Songs of All Time
Most Beautiful Songs of All Time
Best All Time Low Songs
List StatsUpdated 23 Feb 2017
17,000 votes
1,656 listings
9 years, 114 days old

Top Remixes (191)

1. Trumpet Lights - Chris Brown
2. Fack - Eminem
3. U.O.E.N.O. - Rocko
WonkeyDude98

1. Lollipop - Lil' Wayne
2. Obsessed - Mariah Carey
3. Stupid Hoe - Nicki Minaj
guitar

1. Watch Me - Silento
2. Sexy and I Know It - LMFAO
3. I'm a Gummy Bear (The Gummy Bear Song) - Gümmibar
VideoGamefan5
View All 191
Posts
Top 10 Worst Songs Of All Time (Parody)
TheEvilNuggetCookie
Worst Songs of All Time: "Summer Girls" by LFO
Spark_Of_Life
Error Reporting
See a factual error in these listings? Report it
here
.