Top 10 Worst Winners of the 61st Annual Grammy Awards
The winners of the Grammys used to be awesome and talented. But those days have come and gone. Now, almost all Grammy awards are given to talentless hacks and the fact that they're such horrible "artists", yet they won some Grammys makes you lose even more faith in the Grammys and modern music in general. Here are the worst winners of the 61st Annual Grammy Awards.

1 Invasion of Privacy - Cardi B (Best Rap Album)

She didn't deserve to win at all. Her music is WOAT tier and she's a terrible human being. - NickelodeonYesAddminNo
At least there's Greta van fleet for best rock album even though their album after that kind of sucks but they're good. You should check them out. - LightningStrike
What a joke! This album was a pile of donkey crap. But at least 6ix9ine didn't win this award. - NickelbackLinkinPark4Eva
Shows why nobody cares about the Grammys - iliekpiez
2
God's Plan - Drake (Best Rap Song)

"She say, do you love me, I tell her, only partly, I only love my bed and my mama, I'm sorry"
How the hell do people think lyrics like these are worthy of a Grammy award? That will always be a mystery to me. - NickelbackLinkinPark4Eva
This shouldn't even be classified as rap! It shows how dead hip hop is today. - DaWyteNight
How can a ghostwrited song get best rap song? What the hell?
In my feelings is worse. So i'm kinda glad this was nominated instead of In My Feelings. I don't like this song by the way. - RadioHead03
3
Dua Lipa (Best New Artist)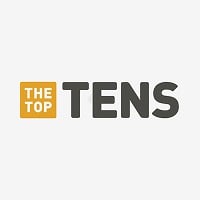 Dua Lipa (born 22 August 1995) is an English singer and songwriter. Dua Lipa was born in Westminster, London, to Albanian parents.
Greta Van Fleet should've won this award in my opinion. They actually make good music unlike this little snitch right here called Dua Lipa. Her music is so terrible and I thought Ed Sheeran was a bad singer from the UK. She shouldn't have taken home that Grammy. - NickelbackLinkinPark4Eva
You guys know the curse of the Best New Artist award. Its actually good she won because most winners of this award fall off and become irrelevent. Just look at Alessia Cara. - ShrekTheGoat
i like her - BreakFastBeast2005
4
Pharrell Williams (Producer of the Year)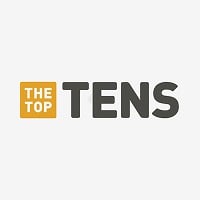 Pharrell Lanscilo Williams, born April 5, 1973, known professionally as Pharrell, is an American singer, rapper, and record producer. Williams and Chad Hugo make up the record production duo the Neptunes, producing soul, hip hop and R&B music.
Have you ever heard the production on Ariana Grande's album Sweetener, which Pharrell took care of? Because the production on that album was AWFUL, and it contributed to the fact that that excuse for an album has become one of the worst albums of all time. The song on that album with the worst production is The Light is Coming, or as I like to call it, YOU WOULDN'T LET ANYBODY SPEAK AND INSTEAD. There's my reasons why Pharrell should not've won this Grammy. - NickelbackLinkinPark4Eva
5
Boo'd Up - Ella Mai (Best R&B Song)

This is a nonsense song. I'm surprised people actually take this song seriously. That chorus is meaningless and complete drivel. - NickelbackLinkinPark4Eva
Deserved it in my opinion. - RadioHead03
Yeah, this really isn't even real r&b but what's new? - DaWyteNight
6
Sweetener - Ariana Grande (Best Pop Vocal Album)

So an album where each song has endless layers of autotune won a Grammy? There goes some more of my faith in modern music. Also, it winning that award further confirms how overrated Ariana is. - NickelbackLinkinPark4Eva
Grammy proves how great she is
7
This is America - Childish Gambino (Record of the Year)

Everyone on this site believes that this song is one of the better hit songs of 2018. In fact, it is no better than In My Feelings. Lightning Strike from Judas Priest actually deserves this award of Record of the Year. - NickelbackLinkinPark4Eva
It is actually criticizing the shootings and the media hyping it but hypersensitive people don't use facts. - DarkBoi-X
Again, deserves it. - MrCoolC
This actually is fine to win. I know that people will say that it is only good cause of the song but come on, it's better than cardi b winning - ShrekTheGoat
Deserves it - DarkBoi-X
8
From the Fires - Greta Van Fleet (Best Rock Album)
The riffs are awesome but the vocals suck. - LightningStrike
9
Shallow - Lady Gaga & Bradley Cooper ( Best Pop Duo/Group Performance)

This may not have deserved a grammy, but it's still a great song in my opinion. - Userguy44
This song is way overrated. One of the worst songs of all time objectively. Also, it's played so much that it makes What About Us, and all Post Malone songs ever look like they've never been heard on the radio. - NickelbackLinkinPark4Eva
10 Golden Hour - Kacey Musgraves (Album of the Year)
The Contenders
11
Electric Messiah - High on Fire (Best Metal Performance)

I'm still laughing hard at this. Not a bad album but the best? Come on. By the way, the nominees were not the best choices either. - Metal_Treasure
12
This is America - Childish Gambino (Best Music Video)

Did this actually win a Grammy? That's just terrible. To anyone who hasn't seen the music video, I really don't recommended watching it, because the video is evil as it encourages terrorism and gun violence. - NickelbackLinkinPark4Eva
Deserves it. - MrCoolC
13
Electricity - Silk City & Dua Lipa (Best Dance Recording)

It may be better than One Kiss, but it is still a not-good song that doesn't deserve a Grammy. - NickelbackLinkinPark4Eva
14 Woman Worldwide - Justice (Best Dance/Electronic Album)
BAdd New Item