Top 10 WWE Theme Songs of the Modern Era
Super64 Theme songs make a superstar. People recognize them because of their theme. I will now honor my favorite songs of the modern era in WWE.
The Top Ten
1
CM Punk - Cult of Personality
In 3 seconds, youll be singing "LOOK IN MY EYES..." - DeathGripsStayNoided
This fits Punk so much more than This Fire Burns. His rebel type of character is literally screaming out "I want that song, NOW! " - Super64
2
Dolph Ziggler - Here to Show the World
It could've been my number 1, but it's basically Perfection, but with a new chorus. It's a REALLY good song, but Downstrait can do a better job than changing the chorus of another song. - Super64
3
Rob Van Dam - One of a Kind
We get it. It's an AWESOME song, but it repeats the same thing over and over again. I'm not complaining about it, it's that it needs a bit more pizazz. - Super64
4
Daniel Bryan - Flight of the Valkyries
It's a major improvement of Ride of the Valkyries. The Rock-esque type of tune is good. Add in the fact that he's used it for pretty much 2 years, and it perfects an already perfect superstar. - Super64
Worst no no no... Yes
5
The Shield - Special Op
Who would've thought that putting 7 words in one song makes a pretty bad-a song. It suits them, but not as good as the songs above me. - Super64
I love this song and the starting words of seth rollins, dean ambrose, and roman reigns
I love the shield so much seth rollins is my favorite I believe in the shield - CurtisAxel
The shield comes to pain, no marse, there's believe. That's why I love the shield
6
Curtis Axel - Reborn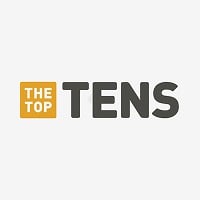 Joseph Curtis "Joe" Hennig is an American professional wrestler currently signed to WWE, where he performs under the ring name Curtis Axel, where he is one-fourth of The Social Outcasts.
I prefer the first one, but okay. After changing his theme 500 times everyday, he decided to keep this one. It's a great remix of Mr. Perfect's song, but not to the point where it's amazing. - Super64
7
The Usos - So Close Now
Probably the best tag team theme today, The Usos have picked a good theme. It doesn't fit their character too much, but it's a good song nonetheless. - Super64
8
The Miz - I Came to Play
The awesome at the beginning is a good set up. This has been with Miz for about 3 years, but it sticks to you. - Super64
This song is AWESOME! [get it]
9
Chris Jericho - Break the Walls Down
This song has been around since 1999! AND IT NEVER GETS OLD! Sadly, it's outshined by the rest above. - Super64
Its really catchy as well!
10
Baron Corbin - I Bring the Darkness

The Contenders
11 Edge - Metalingus
12
Justin Gabriel - Fear Nothing
Looks like good ol' Justin has been listening to too much Dubstep. It doesn't suit his character, but it's a fabulous song. The reason why it's not higher, I don't hear it unless it's on the internet.P.S. wWE, please give Gabriel a decent push, please, at least a run with the Intercontinental Title, I'M BEGGING YOU, PLEASE! - Super64
13
Wyatt Family (Broken Out In Love)
Sorry didn't see this till I already voted
Scary song. The best in history
14 The Rock - Theme Song (Electrifying)
15
John Cena - My Time Is Now
Best theme song and real rap
Best theme song ever...!
He raps like Eminem
16
Brock Lesnar - Here Comes the Pain
This song holds so much power and even though it doesn't have lyrics, it tells everything about Brock Lesnar.
17
Randy Orton - Voices
Randy orton is best of all time and his theme too
18 Bray Wyatt (The Fiend) - Let Me In
19
Christian - Just Close Your Eyes

Ok I love Christian but for some reason people hate this song honestly this song is one of the most kick ass theme songs ever it's great whenever I here this song
20 Seth Rollins - The Second Coming
21
CM Punk - This Fire Burns

22
Drew McIntyre - Broken Dreams
This is my favorite WWE entrance music
23 Bobby Roode - Glorious Domination
24 Jeff Hardy - No More Words
25
Sami Zayn - Worlds Apart

lets go
26
WWE: Superhuman - CFO$

27
Kane - Slow Chemical
This is the best WWE entrance song
28
Dean Ambrose - Retaliation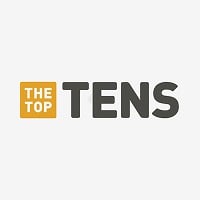 Jonathan "Jon" Good is an American professional wrestler and actor, signed to All Elite Wrestling (AEW) under the ring name Jon Moxley. He also makes appearances for New Japan Pro-Wrestling, where he won the IWGP United States Championship. He previously worked for WWE under the ring name Dean Ambrose, ...read more.
This song made me change my mind about dean
29
Vince McMahon - No Chance
Best song from an authority figure I love this song
30 Nexus - We are One
31
Shinsuke Nakamura - The Rising Sun

BAdd New Item