Best Actresses
heather
The Contenders: Page 5
81
Cameron Diaz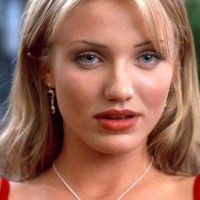 Ohh., I thought she'll be on the top of this damn list... But as I can see she's not in it... Well, I must say this list includes talentless bimbo's... Like Miley Cyrus, and a dummy kristen stewart..! Ahh who so ever voted for them just need a better life...!
She should be on the top ten because if you have ever seen The Holiday or The Other Woman or Something About Mary then you will KNOW that she is a fantastic actress and I love her so much
Why is cameron diaz at the lowest position? Oh my god. She is so amazing. Her film is good.
She deserves to be way higher. She's one of my favorite actresses!
V 8 Comments
82
Claire Danes
She's really underrated. Look at the movie " Broken palace " where she plays alongside Kate Beckinsale and you'll understand why she's underrated. A outstanding performance that makes lots of actresses ranked higher in this list shameful.
So beautiful! And her legs are the best legs in Hollywood. I love her.
Acting beautifully on stage and in movies! Very talented!
V 2 Comments
83
Bette Midler
love love love the rose ,only this lady couldve played her . why was i only 6 at the time
No! She shouldn't be on the list. Her best talent is being gutsy and able to shock people. But anyone can show boobs.
She can be funny, serious, dramatic...I.E. the Rose, Beaches, First Wives Club
Loved Bette Midler in Beaches. But where on earth is Barbara Hershey?
84
Mia Wasikowska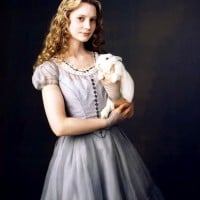 Mia Wasikowska is an Australian actress best known for starring as Alice Kingsleigh in Johnny Depp and Tim Burton's adaptation of Alice in Wonderland.
It really annoys me when people are comparing her to Gwyneth Paltrow ( there's maybe a very little look-a-like ). She's actually thousand times a better and talented actress than Gwyneth Paltrow. Should move up.
Very underrated and highly talented actress. Movies like " Stoker ", " Jane Eyre ", " Madame Bovary ", " Alice in wonderland "... proves how talented and diverse this actress is. An actress who dares to take risks and who succeeds in her performances. This actress needs to move up!
It's amazing that Mia hasn't been in the limelight as much as other actresses of her ilk. Even Meryl Streep has been championing Mia.
Quintessential Australian Rose!
V 5 Comments
85
Shailene Woodley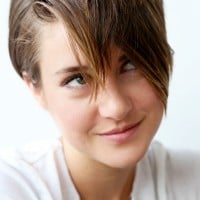 Shailene Diann Woodley is an American actress. She came to mainstream attention for her role as Amy Juergens in the ABC Family television series The Secret Life of the American Teenager.
She is beyond excellence although I hear allot of crap about her! She is beautiful and amazing and I love her acting! I will always cry in the Fault in our Stars. You can literally feel the emotion pouring out of the screen! She is amazing and should never stop being so.
Oh! She is an amazing actress do you see her performance in the Fault in our Stars in the scene when she heard the news of death & cry it's just so real she perfectly able to feel the pain. A very few actress has this type of high performance skills
She is the best in the dram movies and she has really kind and beautiful face more than any actresses in the world
It may soon be the competitor of Kristen Stewart
V 3 Comments
86
Anna Farris
She seems to be a very funny woman ( in a good way ) in real life ( just look for any interview of her ). Maybe that's why she's so talented in comedies ( " Scary movie 1, 2, 3 and 4 ", " Just friends ", " mom " the T.V. series... ). I didn't see much of her in serious roles ( " Lost in translation "... ) but what I saw were convincing enough. A talented actress without a doubt. Just want to see her in more serious roles.
V 1 Comment
87
Diane Lane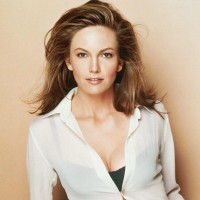 Diane Lane is an Oscar nominated American actress. Born and raised in New York City, Lane made her screen debut in George Roy Hill's 1979 film A Little Romance, starring opposite Sir Laurence Olivier.
Way underrated. A very good actress who doesn't always get the best roles but gives a solid performance every time out. A real pro, and easy on the eye never hurts.
Shes a hero! I adore diane lane, shes an amazing actress number 1 man!
Great actreess with intense feelings
Always excellent
V 4 Comments
88
Julie Walters
Julie Walters is a fantastic actress. I especially loved her performances in Mamma Mia and Harry Potter. She can play any role. A brilliant actress.
89
Viola Davis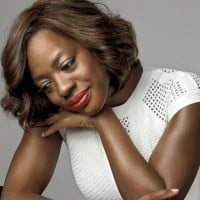 Viola Davis is an American actress and producer. After graduating from the Juilliard School in 1993, Davis began her career on stage and won an Obie Award in 1999 for her performance as Ruby McCollum in Everybody's Ruby.
Viola Davis is an amazing actress. Why is she this low down? I saw the movie Fences she was so marvelous! - spongebobssister
Absolutely the most talented... Her ability to exude such raw emotion is genius... Powerful actress!
Are you kidding me?! This woman is an amazing actress.I loved her in Suicide squad.
V 1 Comment
90
Gwyneth Paltrow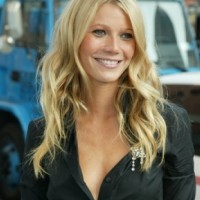 I'm her biggest fan of all time! Basically I have watched all of her movies! My favorite was definitely Shakespeare in love... For those people out there who hates her or whatsoever.. They are all just being stupid and jealous of her.. Talk about best actress... Look who owned an oscar?!
She is the best Hollywood actress of all time... I watch most of her movie... And my favourites are Shakespeare in Love, Great Expectation, Country Strong, Iron man 1 2, Sylvia, Sliding Door, A Perfect Murder, Se7en, Emma... Just love all her film.. Hope that she will make more fantastic film in the future!
SHE'S REALLY TALENTED & FABLOUS ..,SHE'S CLASIC TALENT ..,THE oSCAR WINNING ACTRESS IS cOMING sTROOONGLY
What can I say? She's absolutely gorgeous!
V 11 Comments
91
Peyton List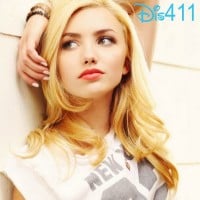 Peyton Roi List is an American actress and model. List is best known for playing Emma Ross on the Disney Channel comedy series Jessie and Holly Hills in the Diary of a Wimpy Kid film series.
I thought that she would a least be in the fist 10 or 20 because she is pretty, has a stunning voice and has gleaming blue eyes, no supervise that she was good at being Holly Hills in Diary of a Wimpy Kid.
Peyton List is one of prettiest and sexiest girls in the world. She so great in the T.V. Show Jessie if they made film about her or that she got the main role it could be a hit and put her up in the top 3 - bert631
V 3 Comments
92
Tina Fey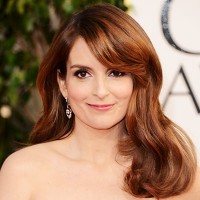 V 3 Comments
93
Heather O'Rourke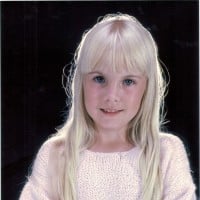 Heather O'Rourke was an American child actress. She was discovered by director Steven Spielberg when she was visiting MGM's studios.
Not a real actress? She died when she was 12 years old. Best known for the Poltergeist movies ( she did a few other movies ). This little girl had a potential but she was taken away too soon from us.
Who cares? She did five lines in her whole movie career. Doesn't belong here. Tragic death for sure but this is a list about best actresses.
V 1 Comment
94
Yvonne Strahovski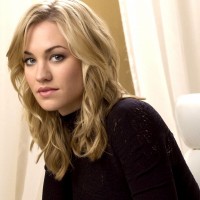 95
Emma Thompson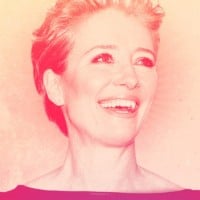 Emma Thompson is a British actress, activist, author, comedian and screenwriter. Born in London to English actor, Eric Thompson, and Scottish actress, Phyllida Law, Thompson was educated at Newnham College, University of Cambridge, where she became a member of the Footlights troupe.
The best for sure!! Actress,screenriter, Oscar Winner, great movies, activist, funny, talented, charming. Should be #1!!
her movie 'Stranger than Fiction' is a must-see!
Sense and Sensiblity, Harry Potter, Treasure Planet, The Remains of the Day, Much Ado About Nothing, and Howards End to name a few. - heather
Can't believe she's at #96. I've never seen an actress who portrays emotion better.
V 5 Comments
96
Kristen Stewart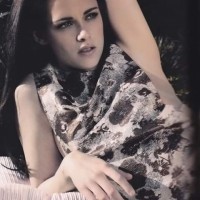 Kristen Jaymes Stewart is an American actress. Born into a film-oriented family, Stewart began her acting career in 1999 with uncredited roles and a minor character appearance in several films before gaining prominence in 2002 for playing Jodie Foster's daughter in the thriller Panic Room, which garnered ...read more.
She was born " in " the movie industry, born filthy rich with lots of connections, played since she was a child... Someone like that should be a top actress but Kristen Stewart isn't. She doesn't learn how to act ( even after all her non-stop mistakes! ). The only conclusion is that this woman has NO talent. If she still gets important roles it's because of the connections and nepotism she had and still has in that industry. This is a typical hollywood arrogant stuck up no-talent ( and she will never be a talented top actress ) who simply can't fade away because of her notoriety in the movie business. Hollywood's spended " up in smoke money " for this " actress ".
She is beautiful, smart, amazing actress and she should be the first of the top actress. She has a great hair and a beautiful eye and she is so kind I love her so much she is the best actress in the world I love her style and all of her movies she is wonderful girl I love her so much from the first time I saw her and I know everything about her she can do everything in acting and she is like an angle her friends are so lucky to be with her and I wish i and my sister could be her friends too and I wish to her everything great and good health, she is so generous and all her movies are the best of all the other movies and she is the most suitable girl for all the movies, she was perfect in twilight and she always plays the most difficult roles perfectly and she is the future of Hollywood, you are the best.
People who think she should be number 1 have issues
Kristen Stewart is so amazing! I love all her work and how dedicated she is to her work as well. I think that she should be at least in the top 20 actresses. she is so inspirational to me! she is one of the reasons I have never given up on my acting goal. I love how original she is and how she doesn't follow the crowds she just does her own thing. She is my spirt animal. I LOVE YOU KRISTEN!
V 35 Comments
97
Sophia Loren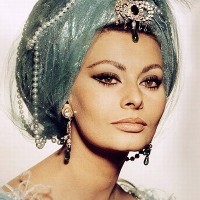 An earthy, passionate, sexy, actress with raw beauty and the ability to bring both humor and tragedy to the screen.
98
Megan Fox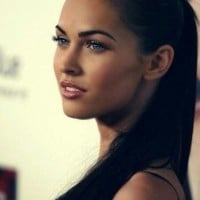 Megan Denise Fox is an American actress and model. She began her acting career in 2001, with several minor television and film roles, and played a regular role on the Hope & Faith television sitcom.
Sweet! My favorite sexy, brunette Actress in the world. She's awesome, nice, smart, and hot. She did great in 2 Transformer movies, Jennifer's Body, and Jonah Hex. If she played in the movie based on a comic book called "Fathom" after having a baby, she'll be on the top of the list. Keep up the good work, Megan Fox!
She can't act. This whole list is supposed to be for judging acting talent, not sex appeal and looks. For almost every single actress on this list, their looks seem to be the main competitive factor and I find that ridiculous. Every comment has to mention their physical qualities and their attractiveness. Sure, good looks appeal to people. But it doesn't have much to do with actual talent and natural ability.
I do think this girl is gorgeous. Was she born to act? No. Is she a top actress anywhere? Certainly not. Mediocre at best. But she does not belong on any "Best Talent" list... sure, judge away on her looks, on a "Best Looking" list. But that is not what this particular list is for and it's getting boring that people think like that.
No one in the world would consider her for a major part in a movie if she looked totally different. Maybe like an extra, like a dead zombie on the ground covered in blood... if she went after the part really hard.
Really a weird choice. Never I would have thought to introduce her in a best actress category! But if her talent is debatable, her beauty isn't! And she rocked the house as a Young, clumsy and shameless starlet in HOW TO LOSE FRIENDS AND ALIENATE PEOPLE!
I love her she is so beautiful. She comes in top ten of the most beautiful women
V 3 Comments
99
Liv Tyler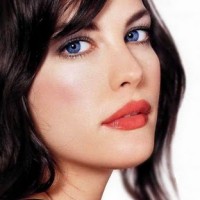 Liv Rundgren Tyler is an American actress and former child model. She is the daughter of Aerosmith's lead singer, Steven Tyler, and model Bebe Buell.
Whats not to love about Liv, expect she can sing but does not need to. More movies please
Amazing grace and beauty. She must select her roles to better allow her talent to shine.
She has literal true beauty and grace. I can see why she was cast as Arwen in the lotr franchise as she looks as beautiful and acts as amazing as an elf. She should definitely keep acting because most of the people I know absolutely love her.
100
Anna Kendrick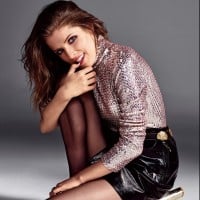 Anna Kendrick is an American actress and singer. She began her career as a child actor in theater productions.
Anna is amazing in pitch perfect, great actress, great singing voice, nominated for awards, really really funny, really kind and is great in any role!
An up and comer, but a terrific actor overall.
She should be number one and she's lower than J-law. Anna makes J-law look like a slump.
PSearch List
Recommended Lists
Related Lists

Most Overrated Actors/Actresses

Best Indian Actors and Actresses

Top 10 Best Actresses In the Philippines

Top Ten Black Actresses

Top Ten Hottest Bollywood Actresses
List StatsUpdated 24 Jan 2017
30,000 votes
561 listings
11 years, 70 days old

Top Remixes (137)

1. Meryl Streep
2. Julie Andrews
3. Dame Maggie Smith
Westie

1. Meryl Streep
2. Jessica Lange
3. Anne Bancroft
EQUUS

1. Meryl Streep
2. Geraldine Page
3. Bette Davis
lvclassicactors
View All 137
Posts
Error Reporting
See a factual error in these listings? Report it
here
.