Best Movie Score Composers
ROTTIE13
The Top Ten
1
John Williams
How can Hans Zimmer be higher than John Williams, Seriously, John Williams: Jaws, Star Wars, Close Encounters, Superman, E.T. The Extra-Terrestrial, Indiana Jones, Home Alone, Jurassic Park, Harry Potter Seriously, people!, John Williams owns Hans Zimmer.
He is a god among film score composers. He has won over 20 Grammy's for his scores as well as 5 Academy Awards with 48 nominations; the second most nominations of any person in the history of the Academy (Walt Disney is number one).
The success of many films has been directly influenced by the master compositions of John Williams. They are the few films which are famous, not just for their visual content and stories but for their music. - Tatatat
This lost has 0 credibility as do most, any time you allow John Q Public who has little to no knowledge and thinks that the internet is a source; you end up with a list like this- Zimmer is awesome- but seriously---any list without John williams ahead of him is disrespectful to the man and his body of work
V 33 Comments
2
Hans Zimmer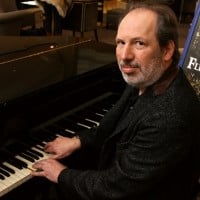 His music is beautiful. I can see why people would want John Williams in the lead but Hans Zimmer is extraordinary by his music and has different variety. Jaws, Star Wars, Jurassic Park, Superman, all big and flashy but that's it. It's nothing like the true beauty in the childhood soundtracks- The Lion King, Prince of Egypt, etc.
The most amazing soundtracks in the entire world:
The Lion King
Inception
All the Pirates of the Caribbean movies
Prince of Egypt
The Dark Knight

There is no contest.
Definitely beautiful soundtracks. You should add Gladiator to that list; it's one of the best soundtracks ever. - ugh
Yes, there are composers who make the catchy soundtracks. Zimmer, however, makes soundtracks which simply send shivers down your spine - literally, I get the chills. He is a great, for certain. His music is absolutely beautiful.
Inception, Interstellar, Lion King, Dark Knight, I love them all. He is one of the greatest film composers in history. He makes the most exotic and beautiful pieces. - BoltMarksman
V 38 Comments
3
Ennio Morricone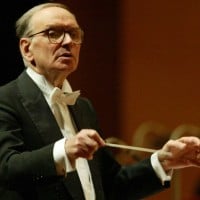 Ennio Morricone, Grand Officer OMRI is an Italian composer, orchestrator, conductor, and former trumpet player.
Simply the best ever. he can do cheerful: Cheyenne's theme, Once Upon A Time In The West; Wacky, Main Theme from My Name is nobody; Dramatic, Man With A Harmonica, Once Upon A Time again, Sad, The Funeral, American Sniper ( even though a lot of credit goes to Nino Rossi For writing the trumpet tune, Downright beautiful, gabriels oboe from the mission and Good Luck Jack from My name is nobody, and of course, totally iconic, Theme from The Good The Bad And the Ugly. John Williams comes a close second for me, but Morricone I feel is simply more sophisticated and original. Hans Zimmer is good, but once you've heard on song you've heard it all. Another really great, but underrated composer is Earle Hagen, for his brilliant work on the Andy Griffith Show, with it's iconic theme, and tender moments. Yeah, I know I'm gonna get some Eye Rolls for that one, but he should at least be on the list.
His scores can be either eclectic and strange, or harmonious and heavenly, or both at the same time. His theme to 'The Red Tent' is simply sublime, the Stereo version of 'The Ecstasy of Gold' is like a religious experience, and his work with Christy is just magnificent. His scores for 'Red Sonja' are the best thing about the movie.
He's had a few speed bumps here and there, but those scores are creative and eclectic.
I think he's one of the best composers of all time, and has worked on an entire range of genres.
Masterful, " The Good, the Bad, and the Ugly" is probably one of the most memorable scores to date. - Solidamas
Chi mai good bad ugly. Once in West. Once in America. A fistful. For a few. The mission. The untouchables. And many more because he was not very active in Hollywood he is number 3 nevertheless he was by far number 1
V 14 Comments
4
Danny Elfman
I love many of the composers on this list and their themes are on my iPod, but self-taught Oingo Boingo lead singer/writer Danny Elfman... just look at the themes: Batman, MIB, Spider Man, The Simpsons, Tales From The Crypt, Edward Scissorhands, Beetlejuice, Black Beauty, Sommersby, Hulk, Planet of the Apes, Sleepy Hollow, Alice in Wonderland, Charlie and the Chocolate Factory...just amazing.
Equal to Zimmer and following to Williams, Danny Elfmans superb changes in style and odd variations of sound make the films more tantalizing, his iconic themes and specifically his scores for the Tim Burton films make him one of the most recognized film composers of the modern age.
Waltz of Death from Batman and Proposal/Down Rabbit Hole from Alice in Wonderland are just 2 of his highlights. Ennio WISHED he could work with Tim Burton.
Better than Williams. This guy should be #1, he's made songs for Nightmare Before Christmas and he's made some of the Best Opening Themes, like the ones in Batman and Mars Attacks.
V 3 Comments
5
Howard Shore
Number 14?!?! Howard Shore did the Lord of the Rings, which has the most epic soundtrack ever! He should AT LEAST be in the top ten. - Blubbydubber1
Really he is 2nd in my opinion. Lord of the rings trilogy scores are the greatest scores ever each track has its own life and match the situation. The best film, the best story line and the best musics ever made
He is better than any one. Personally, I don't like John Williams. Every movie is the same. Trumpets, Horns, Pianos. No one compares to Howard Shore! Not even the puny John Williams!
He should be second after John Williams- the sheer epicness of Lord of the Rings...
Disagree with me? Just listen to the Fellowship of the Ring.
V 8 Comments
6
James Horner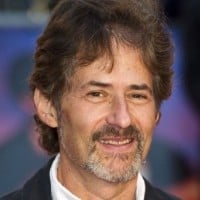 He has many great soundtracks, like titanic, avatar, and perfect storm, but to me his greatest was braveheart, particularly "the execution" and "end credits! Fantastic work and although the movie wasn't historically accurate, the soundtrack was incredible!
My favorite composer , we can only thanks to him the great sound of the Titanic - MatrixGuy
Titanic, Braveheart, The Perfect Storm, The Land Before Time, Apollo 13, Deep Impact - MatrixGuy
Field of dreams, Dad, Searching for bobby fischer and many more.
V 2 Comments
7
Jerry Goldsmith
This list is a popularity contest. Anyone who studies Goldsmith's music as a whole will know that he should be in the top 2 at the very least, the most innovative composer of our time bar none.
In terms of musical variey and experimentation Jerry Goldsmith is the best.
Jerry Goldsmith. Mwah. Magnificent In Every Aspect. As Are Most On Here. He Deserves To Be Higher On The List. Give Credit Where It's Due!
8
Alan Silvestri
Back to the Future
The Avengers
Night at the Museum
This genius has created numerous memorable movie scores. The second best, behind only John Williams (hard to beat Star Wars, Jaws, Indiana Jones, and Superman)
The castaway theme, that is all I have to say
He composed Forrest Gump and Avengers!
V 1 Comment
9
John Barry
Over his career he has scored the most diverse range of films from the Knack to the whisperers, from Mary queen of Scots to the cotton club. He also used melody like no other composer even within the body of his scores not just the main titles. He achieved this very simply, with few notes but massive amounts of heart and emotion that fit the film perfectly. He may have become a little repetitive in terms of tempo, style and arrangements during the last 15 years of his work but overall he can and could not be bettered. AMAZING
All his Bond-scores beat the most movie music out there.
I think that his other scores are brilliant too, especially "Dances with wolves" and "The Specialist".
He recorded the songs for Once upon a time in the west before Leone started filming it an he was squeezing the throat of the harmonica player while he was playing to get the tone he had in his mind. that's a genius mate
The Bond movies were great because of John Barry, and they would have not been even close to the same without him.
V 4 Comments
10
James Newton Howard
The Fugitive, Falling Down, The Sixth Sense, Unbreakable, Signs, The Village, The Devil's Advocate, Batman Begins, The Dark Knight, I Am Legend, Defiance, King Kong... so much awesome osts! This guy is a genius!
Hunger games and Maleficent have incredible music making him without a doubt one of the best! - ugh
The Contenders
11
Basil Poledouris
Conan The Barbarian score for 1981 is the best score of all time!
Conan is top score of all time for me
Only because of the Conan OST he should be in top10 at least
12
Bernard Herrmann
He wrote some of the best Sword and Sandal scores of all time, The Egyptian, 7th Voyage of Sinbad, Jason and the Argonauts! Not to mention his iconic work on the Hitchcock classics. He deserves to be in the top 10.
Years ahead of his time. Invented countless musical techniques, had a career that started with Citizen Kane and ended with Taxi Driver. He also trained John Williams.
He composed the best Hitchcock's movie : "Psycho" and more like "Vertigo",...
13
Clint Mansell
Noah, Requiem for a Dream (Lux Aeterna), The Fountain (The Last Man), Black Swan, etc. are some of the movies with the greatest soundtracks of all time. And they were all made by this guy!
His work is beautiful. Try listening to The fountain "The Last Man". at first, it's almost boring, but once you're at 1:30, it's stunning! "
He is awesome maybe John Williams was once the best but his musics became boring and all are the same but for Clint Mansell he compose sth new and stunning he must be amongst top 10 not the 11th the 11th can be good for John Williams :D (personal idea)
His score for Moon. Breathtaking.
V 3 Comments
14
Alexandre Desplat
Did you ever listen his music, Harry Potter And the deathly hallows; Girl with a pearl earring; Lust, Caution; Argo; Extremely Loud And Incredibly Close. In his music you can feel the pain, joy, in other words, it will take you into the movie. I think he deserve a chance to be on the top.
Merlins beard! Are you serious? #18? NO! Mr. Desplat is by far second, only to be beaten by the almighty John Williams. He is then followed by Hans Zimmer, and then Nicholas Hooper (where even is he, on this screwed up list? ).
He's good. His best track is the opening theme from Godzilla.
Harry Potter Deathly Hallows Part 2,Godzilla,And The Secret Life Of Pets Have The Best Scores From Him
V 3 Comments
15
John Powell
Personally best composer. Really How To Train Your Dragon was supernatural. Love tracks like Forbidden Friendship, Test Drive Romantic Flight. He has potential to be finest music composer of all time. - divphygamer
How To Train Your Dragon score was legendary! - mohit100
He should be so much higher, Hancock, Xmen Last Stand, HTTYD, The Bournes, the Ice Ages, Jumper he is amazing.
Same as other commenters, How to Train Your Dragon score truly elevated that film. Felt there was such a variety and originality between each of the cues that somehow fit the entire film wonderfully as a whole and make a great listen on the soundtrack. Definitely his best work of all. Forbidden Friendship, Test Drive and Romantic Flight the most.

...And then then he went and pulled it off again with How to Train Your Dragon 2 score (Battle of the Bewilderbeast, Flying with Mother, Stoick's Ship). Excellent mix of both previous and new themes. Am greatly anticipating his score for HTTYD3 which sounds to be even more dark and dramatic.
V 1 Comment
16
Vangelis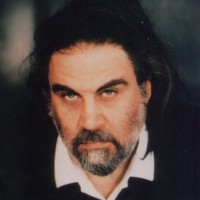 Evangelos Odysseas Papathanassiou, known professionally as Vangelis, is a Greek composer of electronic, progressive, ambient, jazz, and orchestral music.
Can do classical, rock, new age, jazz, opera, electronica, pop... Some very atmospheric compositions. Academy award winner don't forget. Chariots of Fire.
He seems a great wealth of emotion.
He once was a member of "Aphrodite's Child" in which "Demis Roussos" joined.
His notable OST are "Chariots of Fire", 'Blade Runner" and ""Conquest of Paradise".
17
Nino Rota
La dolce vita
8 1/2
Amarcord
All the best Fellini's masterpieces.
And the Godfather...
From a technical point of view, his technique is probably the best.
Greatest composer of all time is Nino Rota
18
Thomas Newman
Thomas Newman should be WAY higher in this list. For me, he is indisputably in the top 10 of all time greatest movie composers.
Every piece he composes is just magic, it makes any movie become so real and each tone is captivating. My personal favorite goes to Road to Chicago by my all time favorite film "Road to Perdition". He is as good as people like Hanz Zimmerman and John Williams, and surpasses Danny Elfman.
Wall-E, The Shawshank Redemption, hello? These are two of the greatest movie scores of all time.
V 2 Comments
19 Wojciech Kilar
20
Maurice Jarre
The "Bartertown" theme in Mad Max Beyond Thunderdome nails it. Also the main theme from "Zhivago" -- it is heartbreaking. For those two films alone, he must be in the Top 10. Until hearing "Pirates of the Caribbean", he was my Number One. Now I have him at Number Two.
PSearch List
Recommended Lists
Related Lists
Top Ten Tollywood Movie Score Composers
Most Calming Movie Score Cues and Themes
Top 10 Best Modern Movie Composers
Best Movie Series
Best Movie Sex Scenes
List StatsUpdated 20 Jan 2017
1,000 votes
85 listings
9 years, 212 days old

Top Remixes (16)

1. Ennio Morricone
2. John Williams
3. Jerry Goldsmith
BeatlesFan1964

1. James Horner
2. Hans Zimmer
3. John Williams
MatrixGuy

1. Hans Zimmer
2. John Williams
3. John Powell
ChrisZimson
View All 16
Posts
Error Reporting
See a factual error in these listings? Report it
here
.