Best White Rappers
The Top TenXW
1
Eminem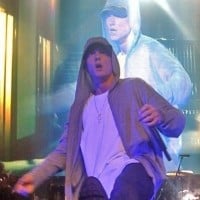 Lets be honest was is really a surprise. Selling 60 million albums worldwide, Eminem is not only widely considered the best white rapper ever, he's considered one of the best, and most controversial, rappers of all time. He kicked down the door for white rappers to be legitimate, not just novelty or underground acts. - anthonybecerra831
Eminem is definitely the best white rapper, he's one of the best rappers of all time. He has definitely changed Rap and Hip-Hop, he's one of the best rapper in all time. And into eyes the best rapper alive.
Obviously #1. Guy is on The Rolling Stones top 100 artists of all time. Also widely considered a top 5 rapper of all time; and can be argued to be the greatest rapper of all time by some
I thought this was going to be kinda 100%! - Fan_of_Good_Music
V8 Comments
2
Machine Gun Kelly
He should be number 2 Behind Eminem and before YelaWolf. He has great flow and can rap really fast.
Not only is he an amazing rapper with meaningful lyrics he his a movement for thousands of kids out there EST Everyone Stands Together LACE UP!
He may be my favorite rapper but he still is second to Eminem... He's so much better then almost every other rapper though - XboxShutOff
Mgk is the best rapper of the world
V12 Comments
3
Yelawolf
I can't NOT vote for Yela. He stays to his roots, he didn't go all Hollywood like a lot of rappers do, and he's from the great AL (automatic points). 10/10 awesome. Only people on this list that might be better than him (though I think it's a tie, with Eminem pulling ahead, but he's been around the longest, so... ) are Eminem and MGK
One of the most underrated ARTISTS. Guy is really one of the best songwriters of the present, as he showed on his new album Love Story. Has a lot of substance and passion in his music unlike most rappers who only talk about drugs, money, and women..and never sold himself out to make Pop radio hits like 95% of rappers today do.
Next to Eminem, best white rapper I've heard. - brutalmetalbloke
By far better than MGK
V5 Comments
4
Mac Miller
Have you heard faces? Or watching movies? Classic album in my opinion
He needs to stop taking drugs, only flaw.
Just a dope mellow person who is also a sick rapper
Best rapper! Hope he doesn't overdose
V15 Comments
5
Mike Shinoda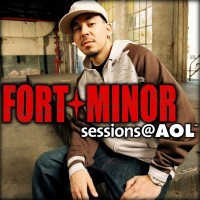 I don't think people really know Mike's rap tracks since Linkin Park's hits kinda mask all their other songs, if you haven't.. check out songs like " High voltage", " I have not begun", When they come for me", Wretches and Kings, "wastelands", and " until it breaks".

He also goes under the name " Fort Minor", that's completely Hip hop, if you haven't.. you should definitely give it a listen.
My Favorite Rapper, My List :-
1. Mike Shinoda (Linkin Park) & Eminem
2. John Cena
3. Macklemore
4. Machine Gun Kelly
5. Mac Miller - WillWords
He is the best along with Eminem... - sam117
Don't listen to much rap... but this guy is awesome!
V4 Comments
6
Macklemore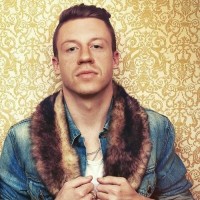 How is this guy not on the list... For starters, many people have been saying he is one of the best white rappers for a while now, and he rapped out Thrift Shop.

End of story.
He is now looked on as mainstream but if on listen to his old albums you will be amazed
He is just one of the best white rappers going.. No question about it
Can't Hold Us, Thrift Shop, Etc - RockStarr
V6 Comments
7
G-Eazy
Kid is nice but not much substance in his raps. Still pretty cool and has that James dean swag
G eazy is the Best white rapper currently.I was a Eminem fan but this guy is just dope! Definitely no. 2 if not no. 1!
25? What! He's better than John Cena! Also el p is too low
8
Ubiquitous
Why the hell is UBI 8th! Has anyone heard his lyricism. The way he puts his thoughts together and makes it rhyme puts him in the top 20 of all time for me. He definitely beats Lil Wayne and Drake by a long shot. He's just never noticed because he's not mainstream.

STRANGE! Music
9Andy Mineo
10
Rittz
Rittz kills it every time he spits. There's no doubt about that, but he doesn't get the credit he deserves. I know he's better than Yelawolf. Next to nothing was second on the record sales when it dropped so I think that probably says it all. The way he words his rhymes and the beats he kills, there's no doubt that he's in the top five white rappers hands down. Bloody Murdah!
Best white rapper besides em - Therealvictor
He is the 2nd best - Therealvictor
The Contenders
11Slug (From Atmosphere)
12
John Cena
Cool dude and nice guy but nobody has ever heard his songs, at least I haven't.
His album did not go platinum for nothing
He is awesome at wrestling
13Diabolic
14TobyMac
15
NF
Yes. Look up Hands Up, Wake Up, All I have, and Just being me by this guy.
16
Brother Ali
Rap is about content, and brother ali definitely has it. Just listen to Uncle Sam damn
17El-P
18
Paul Wall
How is The People's Champ so low? This guy been sticking to his guns since day 1. He loves cars, grills, money, and women, in that order. If you haven't heard his new album Slabgod, go check that out. He can't (or hasn't shown he's able to) do the fast/complicated rap stuff that some guys above him can, but he shouldn't be outside the top ten.
Sittin sideways was my childhood memory and still on all 4 s was bada$$
19
Johnny 3 Tears
He always keeps things humble and never let's the mainstream hit him.
His rhymes are so real... Nobody compares
Everything that comes out of his mouth is basically gold.
He's just amazing and he's from my favorite band
V6 Comments
20Mad Child
BAdd New Item
Related Lists

Best Rappers of All Time
Best Punjabi Rappers
Top Ten Fastest Rappers
Best Indian Rappers
List StatsUpdated 27 Nov 2015
400 votes
97 listings
4 years, 259 days old

Top Remixes (16)

1. Eminem
2. Ubiquitous
3. Mike Shinoda
jbradbradley

1. Eminem
2. Yelawolf
3. Paul Wall
ryansheen

1. Eminem
2. Machine Gun Kelly
3. Yelawolf
lazypants
View All 16
Posts
Error Reporting
See a factual error in these listings? Report it
here
.