Top 10 Best Freestyle Rappers
The Top Ten
1
Eminem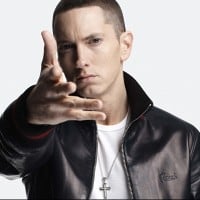 Eminem, born Marshall Bruce Mathers III, is an American rapper, actor and music producer born on October 17, 1972 in St. Joseph, Missouri. Eminem has sold over 300 million records making him the bestselling hip-hop artist of all time. In addition to his solo career, he is a member of D12 and (with Royce da 5'9") half of the hip-hop duo Bad Meets Evil. Rolling Stone ranked him 83rd on its list of 100 Greatest Artists of All Time, calling him the King of Hip Hop. Including his work with D12 and Bad Meets Evil, Eminem has had ten number-one albums on the Billboard 200 and 5 number-one singles on the Billboard Hot 100, and 13 worldwide.
Slim built his entire empire on the foundation of freestyle rap which is why he can rap about anything, anywhere, to any music. When you have honestly ask yourself if his freestyle flow and creativity is better than the recorded songs it's kinda hard to even find anyone close. If Biggie had lived it would be a hard choice as I witnessed a great many of his freestyle raps that you had to be there to hear.
He's an amazing freestyler because he uses a lot of play on words and he has incredible endurance to go on and on forever. Its incredible how he thinks of the best lyrics on the spot. I has all the requirements of a great freestyler.
I am a ballet style person and never like listening to rap. I don't even like the tracks where rap and songs are mixed. The only rapper I have ever heard and then heard again and again is Eminem. He is indeed 'Rap God'.
Best freestyles ever. Off the top of his head is able to freestyle almost as if he wrote a song. The emotion and stories he tells in his freestyles is better than most rappers, especially in todays industry.
2
Big L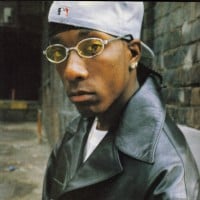 Lamont Coleman (May 30, 1974 – February 15, 1999), best known by his stage name Big L, was an American hip hop recording artist, born and raised in Harlem, New York City, New York. Coleman embarked on his career in rapping, with the hip hop trio, Three the Hard Way. His first notable appearance came on Lord Finesse's "Yes You May (Remix)". Coleman released his debut album, Lifestylez ov da Poor & Dangerous, in 1995 and significantly contributed to the underground hip hop scene. In 1998, he founded Flamboyant Entertainment, his own indie label, through which he released one of his most popular singles, "Ebonics" (1998). ...read more.
Fist I will say from this I see most of you guys don't know old rappers and just go with what you know know and kids.

The late, great underground emcee was one of the best freestyle rappers out there. He was overlooked by some but you can't deny his ability to freestyle off the top of his head. I'm not the only one who thought this but he was better at free-styling than writing songs and hits. It's the truth and you guys know it.
1. Big L
2. Snoop Dogg
3. Eminem
4. Canibus
5. Jin from Freestyle Friday
Big l spits faster, harder and better lyrics then eminem and anybody else when it comes to the free style game, if you listen to his free style with jay z you will understand what I mean. Jay z is a nasty freestyle atrist, but big l goes so fast and is so good that he makes him look slow and bad in comparison. Lamont Coleman #1
As an Eminem fan, I gotta say, Big L has the coldest freestyles to ever been spit on the mic ever, with awesome wordplays and deliveries, and Eminem himself paid tribute to him, for anyone who is still in doubt, check the Freestyle Big L had with Jay-Z.
Big L smashed every track, and made jay z look like he shouldn't even be rapping in the 98 freestyle.. I think if big L was still alive today, he would he #1 on this list. Sorry slim.
3
Notorious B.I.G.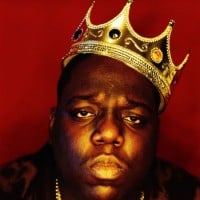 Christopher George Latore Wallace, born May 21, 1972, better known by his stage name The Notorious B.I.G (sometimes Biggie Smalls or just simply Biggie), is an American rapper from Brooklyn, New York. On March 9, 1997, he was murdered in a drive by shooting in Los Angeles, California at the age of only 24. To this day it's unknown who murdered him. ...read more.
Where brooklyn at! He is the best freestyler ever, how can Eminem be the first, biggie is a lyrical genius, the lyrics to his freestyle has deep meaning too... Rapping freestyle right from childhood has made him the finest freestyler... He would kill Eminem in freestyle.. If not in his songs
I love Eminem and I feel that he should be good against Biggie but I feel that Biggie is the greatest freestyler of all time. Em has some really good freestyles but when I hear Biggie, he is the most talented rapper of all time.
With out a doubt notorious was the sickest freestyles of all time he had the best lyrics and smoothest flow. Put anyone infront of B.I. G he will smash them. The main talent of B.I. G's was his freestyle
Most of his songs are freestyles put to a different beat. His music is consistently better than any other rappers, and that is a direct result of his freestyling talent.
4
Hopsin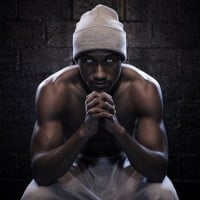 Marcus Jamal Hopson, better known by his stage name Hopsin, is an American rapper, record producer, director and actor from Los Angeles, California. Hopsin was born on July 18, 1985. His first album was called Emurge but he's best known for his album titled Raw.
Nah Bruges; he is higher
5
Proof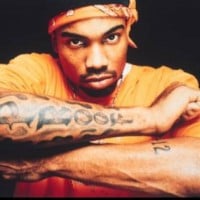 DeShaun Dupree Holton better known by his stage name Proof, was an American rapper and actor from Detroit, Michigan. During his career, he was a member of the groups 5 Elementz, Funky Cowboys, Promatic and most notably, D12. He was a close childhood friend of rapper Eminem, who lived on the same block, and was often a hype man at his concerts. In 2006, Proof was shot and killed during an altercation at the CCC nightclub in Detroit.
Eminem says it all. He's better than Em when it comes to freestyling

Now, there is another individual who I would've put on #1. His name is Harry Mack. He truly freestyles.
How is proof not at least top 5 let alone top 10? Have any of you heard his freestyle with eminem on westwood? That 4th verse is mind blowing, "I know the truth so now I'm baring all, I made R Kelly confess he stole his first style from Aron Hall, a wack mc with a gun, I'm not one, when you see Kurt Kobain tell home bring back my shotgun" amazing just amazing
Even Eminem admits proof was a better freestyler than him. GOAT.
Detroit Hip/Hop legend. Dudey was a better freestyler than Em. RIP Deshaun, you're never over.
6
Juice WRLD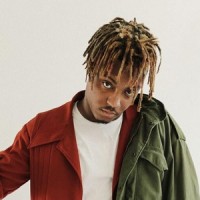 Jarad Anthony Higgins (December 2, 1998 – December 8, 2019), known professionally as Juice Wrld (pronounced "juice world"; stylized as Juice WRLD), was an American rapper, singer, and songwriter. He is considered to be a leading figure in the emo-rap and SoundCloud rap genres which garnered mainstream attention during the mid-late 2010s. His stage name was derived from the film Juice (1992) and he stated it represents "taking over the world". ...read more.
Out of all these top 10, Juice WRLD is my favorite. He helped heal the world with all types of depression, anxiety, and many others. He sang with his heart pouring out and always delivered beautiful performances with any beat given to him, as stated in the description. He wanted someone to follow in his footsteps and perhaps surpass his own achievements, as he mentioned in his latest album "Fighting Demons" on the songs "Juice WRLD speaks" or "Juice WRLD speaks 2". His music still guides me through sadness, heartbreak, and many other challenges. Millions of people continue to find solace in his music. If only he were here. :( 999
He's freestyled countless songs over many of his albums, even going as far to freestyle at concerts and during videos featuring him. He may no longer be with us, but he has become legendary for his freestyles and will continue to for years to come. LLJW999.
Self-proclaimed Freestyle King and he's not wrong. Claims he made Lucid Dreams in 15 minutes and that he freestyled the entirety of Death Race for Love and I have no reason not to believe him. Everyone will bring up Westwood where he freestyled for an hour, look up his Fire in the Booth where he tells the guy to just start throwing words at him and he incorporates them into the song at the same time. 999 forever man no one's gonna touch this guy as far as freestyles go RIP.
Juice WRLD was an amazing freestyler, however, he had a talent most other artists never had: he could freestyle not only rap, but also melodies and entire songs, wich is extremely hard to do. Lil Bibby stated himself that he'd watch Juice make 4 or 5 songs, completely different from each other, and then ask the feature artist wich one they liked the most. He had a talent that no other artist, even Eminem, could compare with. LEGENDS NEVER DIE, 999
7
Rakim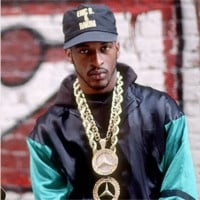 William Michael Griffin Jr. (born January 28, 1968), better known by his stage name Rakim Allah (or simply Rakim), is an American rapper and record producer. One half of golden age hip hop duo Eric B. & Rakim, he is widely regarded as one of the most influential and skilled MCs of all time. ...read more.
8
Black Thought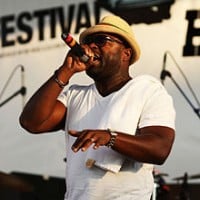 Tariq Luqmaan Trotter, better known as Black Thought, is an American artist who is the lead MC of the Philadelphia-based hip hop group The Roots, as well as an occasional actor.
Look up freestyle in the dictionary and you will find this man.

He can think of multiple rhymes in one sentence just like that, only reason he ain't at the top is because most people here just bob their heads.
A full range of skills, Thought can do it on T.V., in the Studio, on Stage, and on the Street. That Flex freestyle should put him in the top 10 by itself.
He literally spit a 10 min bar that was smart, and had crazy flow throughout. Absolutely has to be in the top 3.
Check out his freestyle online. No one like him. He can do lengthy freestyles without interruption
9
Kendrick Lamar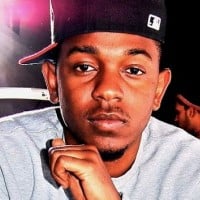 Kendrick Lamar Duckworth (born June 17, 1987) is an American rapper and songwriter. Raised in Compton, California, Lamar embarked on his musical career as a teenager under the stage name K-Dot, releasing a mixtape that garnered local attention and led to his signing with indie record label Top Dawg Entertainment (TDE).
I'd keep moving Kendrick up in this... he does this gnarly flashcard freestyle and it sounds like he wrote because it's got punchlines, metaphors, jokes, and it's just fire like all his freestyles.
Come on man he deserves to be in top 10... !
This man's words have their own mind.
The King of all Coasts.
10
Big Daddy Kane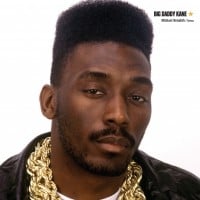 Antonio Hardy, better known by his stage name Big Daddy Kane, is a Grammy Award-winning American rapper and actor who started his career in 1986 as a member of the rap collective the Juice Crew.
The Contenders
11
Big Pun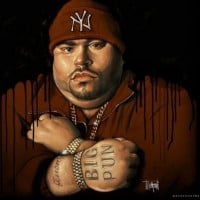 Christopher Lee Rios, better known by his stage name Big Pun, was an American rapper. Emerging from the underground hip hop scene in The Bronx borough of New York City, in the early 1990s, he was the first Latino rapper to have an album certified platinum as a solo act. Pun was proud of his Puerto Rican heritage and became an icon within his community. Weighing nearly 700 pounds, he died of heart failure. Pun wasn't generally considered the greatest rapper of all time, but was the first rapper to carry such a devoted Latin fan base, one that exceeded that of Cypress Hill.
Damn man got those word play, fast Rhymes and flows nothing can he taken from this man
12
Cassidy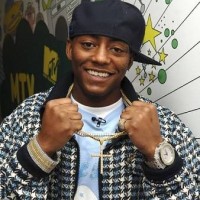 Who else out there has multiple 10 and 11 minute freestyles. Look on YouTube for Coke on the scale, Where is Cass at, then compare that to his modern 0 to 100 and Control remixes. Been on point for a long time.
One of the best freestylers to do it. All you have to do is watch the freeway battle. I love Lupe, but he can't freestyle. And cannibus pulled out a pad in a damn battle.
If you really know about freestyles, how's he not in the top 5? Most people here are voting most artist for the wrong reasons.
Cass is a beast rhymes with intelligence and he battles anybody he wants 'he freestyles in all most every tracks he's got most punchlines that no other rapper could think of..damn his flow is super slick the best in the business
13
Tupac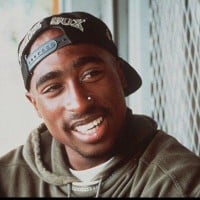 Tupac Amaru Shakur, also known as 2Pac, was an American rapper and actor born on June 16, 1971 in East Harlem, New York. Tupac sold over 75 million records worldwide and has been referred to in multiple major publications such as Rolling Stone as one of the greatest music artists of all time. 2Pac was assassinated on September 1996 at the age of 25. ...read more.
In freestyle rap he is 4sure better than no4 down. Plus he is the biggest selling rapper of all time, releasing most of his hit between j's 95 to 97 get it? Listen to him talk in interviews, throw in a beat and you'll c wt I'm talkn' bout (sounds like he's freestyling)
#1 doesn't matter if we're talking about freestyling or rapping! I will vouch for this man till the day I die... Best one I've seen on this chart!
Contrary to popular belief Tupac had mad freestyle skills. when he was young he rolled with a notebook and pad everywhere, ready to spit at any minute
Tupac influenced me to love rap and I started rapping because of listening to his music. His freestyles will always be epic
14
Common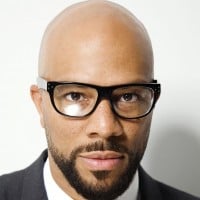 Lonnie Rashid Lynn, Jr., better known by his stage name Common, is an American hip hop recording artist, actor, film producer and poet from Chicago, Illinois.
15
Eyedea
Eyedea's range of freestyle and the fact it was truly never written is what's most amazing about his freestyling. He was an accomplished battle rapper winning blaze, scribble jam, rock the bells. He did lose twice, one toss up epic battle vs brother ali (an amazing freestyler/artist and good friend of his) and one of his very first that was pretty bad he lost to slug (from atmosphere also a good friend of his). His actual freestyles are much more magnificent than his battle raps. He can go off the dome fast,slow, so many styles, so many original interesting thoughts and great at respecting people on the mic and not cutting people off even though he blows they asses out the water. R.I.P. to the G.O.A.T.
It's a joke this guy is anywhere but number one on any freestyle list. He won 2 of the biggest battles in the world before he graduated highschool. He stopped free styling because he got bored, he no longer found it amusing to insult people. Not to mention everything was off the top of his head unlike most other so called "freestyle" artists, look at his battles vs. RK, or Shells or Optimus Prime (my personal favorite) and tell me he's not the best
NBattles can't be bought, and real freestyle rhymes can't be faked. And because commercial success, critical acclaim, radio spots and ghost-written lyrics can be faked, put all those MC influences aside and watch EYEDEA crush every major battle in the country. Most of which he won before he could even legally drink. Mike was the best the game ever saw.
Eyedea is the greatest and the most skilled emcee to ever grace the Mic. I know Eminem is good and I am a stan too but in freestyling, eyedea would tear him into pieces. The only competition to eyedea would be Big L. Nobody else. When it comes to freestyling, remove all the mainstream rappers like Jay z meek mill n all. They ain't worth it. There ain't no emcee in this universe that eyedea can't shred into pieces. Eyedea is the abd will be the greatest until the end of time.
16
Dr. Dre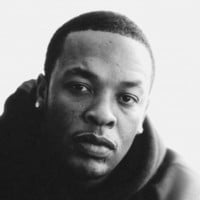 Andre Romelle Young (born February 18, 1965), known professionally as Dr. Dre, is an American rapper, record producer, and entrepreneur. He is the founder and CEO of Aftermath Entertainment and Beats Electronics, and previously co-founded, co-owned, and was the president of Death Row Records. Dr. Dre began his career as a member of the World Class Wreckin' Cru in 1985 and later found fame with the gangsta rap group N.W.A. The group popularized explicit lyrics in hip hop to detail the violence of street life. During the early 1990s, Dre was credited as a key figure in the crafting and popularization of West Coast G-funk, a subgenre of hip hop characterized by a synthesizer foundation and slow, ...read more.
Yo dr. Dre should be the first this website close he was the he had the best producing company ever Eminem was on his label aftermath used to be all all about this all about that's so voting for him thank you bye
17
King Los
King Los has one of the best 5 fingers of death freestyles ever and his bootleg kev freestyle challenge was amazing as well. I like a number of artist such as Eminem, Tech N9ne, and Slaughterhouse better than him but when Los freestyles off the top of his head he is number 1 without a doubt. His vocabulary is insane, his intellect and wordplay, amazing, and his rhythm and flow unreal. He also has a very unique pattern rap that he calls reverse pattern rap which gives him a different.
King los is back at 36 but people that have LITERALLY never actually freestyled (pac, Dr. Dre, Kanye) off the top are top 10 just because you all recognize the name. Stop conforming to what people tell you are the best rappers and listen for yourself. Use your own brains. And when people ask for your top 5 give them YOURS not the typical "biggie, Eminem, Tupac, etc". If you think that so be it, but King los is the best freestyler since biggie, and I would even say he could out freestyle biggie timewise.
King Los is amazing off the top. His vocabulary is insane and he flows seamlessly between instrumentals. He has two of the best 5 fingers of death freestyles and Sway ranks him with some of the greatest rappers to touch the mic. He should be at the top of this list. Eminem can freestyle but not as good as Los. Kendrick is also a great freestyler but he can't do it on the level Los.
King los hands down the Best at freestyle! anyone who says otherwise are just jumping on the bandwagons of the general list of artist we always here about n probably never even took the time to listen to other extremely talented and sadly underrated artist. In my opinion any rapper who can take an "any word" rap challenge (where a rapper has to cleverly incorporate ANY WORD thrown at him by the DJ into his freestyle regardless of how ridiculous that word may be) and completely kil it off the top of the dome like it was nothing is worth recognizing. FEW rapper can do what Los is able to do...Just watch any of his videos
18
Lupe Fiasco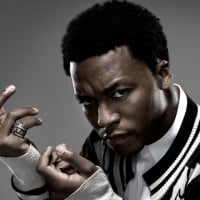 Wasalu Muhammad Jaco (born February 16, 1982), better known by his stage name Lupe Fiasco, is an American rapper, record producer, and entrepreneur. He rose to fame in 2006 following the success of his debut album, Lupe Fiasco's Food & Liquor. He also performs as the frontman of rock band Japanese Cartoon under his real name. As an entrepreneur, Fiasco is the chief executive officer of 1st & 15th Entertainment.
Lupe Fiasco I one of the best freestyle rapping in world. Almost all of his songs have a meaning. That's why he's the 5th best in the world. No jokes about that. I you want proof battle him you are self! 1
Not in the topten because not enough people have heard his freestyles my top 3 is Eminem, lupe and king los in no special order, they are all sick off the top!
His flow is unreal, but more impressive is that his freestyles have meaning and it's not just different versions of 'I'm great and...kill people'
I've been listening to his spits on radio while he freestyles and he's a rap genius! He's after nas I give him number 3
19
Lil Snupe
Even though he had a short rapping career of 3 years, most of his songs were based off freestyles. Snupe been freestyling since he was 6 and it is very rare to find freestyle artist like lil snupe in the 2010s Era with lots of potential. In a song he admitted he is freestyle king because there was no one to freestyle like the wacky rappers we have today.
All he did was freestyle, he was able to freestyle at 6 years old! Every song of his was fire if he wasn't shot he would be the best in the game right now he was back then and still would. There was so much left for him to prove. He's even admitted in his songs that he's the best, the freestyle king. Nobody can top him not even Eminem.
RIP Lil Snupe. Go on YouTube and watch his videos. Any true rap fan will appreciate what he brings to the table. He is the Freestyle Rap God. If he woulda had the chance to blow up like he would've then he would for sure be number 1 on this list. And he wasn't like any of these fake ass rappers. He really worked on the block. And his goons still out there.
He Has So much on his mind and talent and never wrote a line he always said what's on his mind, listen to him and you'll think twice about why he wasn't on Top above these other phonies.
20
K-Rino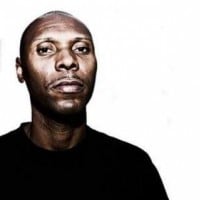 Eric Kaiser (born 9 September 1970), better known by his stage name K-Rino, is an American rapper and record producer from Houston, Texas. He is a pioneer of the Southern hip hop scene, and has been rapping since 1983. K-Rino's first release was the single "rocking It" with his group Real Chill in 1986, ...read more.
21
Snoop Dogg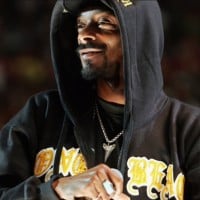 Cordozar Calvin Broadus, Jr., (born October 20, 1971) known professionally as Snoop Dogg, is an American rapper, actor, record producer, and television personality from Long Beach, California.
Snoop Dogg is a real freestyler. He has written nothing he just come in and freestyle off top of his head. You can hear his song the Shiznit it is all freestyle. And his flow in his freestyles are outstanding he has good vocabulary that's why his rhymings are awesome. You can check out his freestyle videos on YouTube there are tons of it.
While I didn't vote for him, I would put him in top ten because I think in some of his songs, he does make up some of the lyrics as he goes along.
Snoop dogg is one of the best freestyle rappers he shopped be top 5-10, just watch his rap battles on wild out and will see what I mean.
He raps off the top of the dome. One of the only rappers to do that. That takes SKILL
22
J. Cole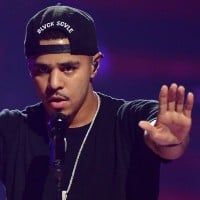 Jermaine Lamarr Cole, better known by his stage name J. Cole, is an American hip hop recording artist and record producer.
J.cole is a young artist who is known for sounding like drake. Like drake he will leave you in tears
Coles new freestyle sets him apart from the rest.
Frankly speaking j cole is the king

Truly nothing to say, he's just genius and does freestyles effortlessly
Come on haven't you guys heard his songs he deserves to attract be in top 10 wet dreams is fire
23
Ludacris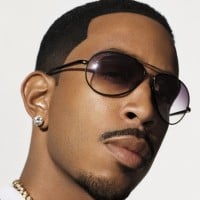 Christopher Brian "Chris" Bridges, better known by his stage name Ludacris, is an American rapper, entrepreneur, and actor.
He is a freestyle genius damn it!
Dirty south will go ham
He has to be on here

He deserves it, his funny rap style and fast Rhymes alongside his voice
24
Lil Wayne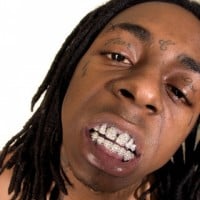 Dwayne Michael Carter, Jr. is an American rapper from New Orleans, Louisiana. He was discovered by Brian "Baby" "Birdman" Williams at a very young age, and was signed to Cash Money Records, where he would be one quarter of the rap group Hot Boys. In the years to follow, he would go on to find his own label, Young Money, where he would sign popular artists such as Drake, Nicki Minaj and Tyga, and he would go on to be one of the most popular rappers of all time. ...read more.
Not only the best free styler, but the best rapper overall that the world has ever seen.
25
Nas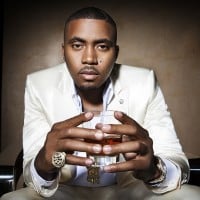 Nasir bin Olu Dara Jones, better known by his stage name Nas, is an American rapper and entrepreneur born on September 14, 1973 in New York City. His album, Illmatic, is considered to be one of the best rap albums of all time. He is also considered to be one of the best rappers of all time.
Before I get a bunch of replies saying that "Eminem is better" or "Biggie would smoosh Nas in a rap battle", I agree with both. However, just hear my case. Without a doubt the greatest freestyle of all time, and possibly the greatest rap of all time is Nas' song N.Y. State Of Mind. A lot of new g's haven't heard it yet since Nas didn't reach the same icon level that Em, Tupac, or Biggie did. The intense rhyme schemes prove that he can write a masterpiece within seconds in his mind. His DJ even gave an interview where he just played the beat and Nas freestyled over it, in one take! Everyone in the studio, including Nas himself, were astounded at the quality of the freestyle. Now the "hard" freestyles just contain simple cliche rhyme schemes and have no actual meaning, while N.Y. State Of Mind describes the ghetto life and it's struggles in Brooklyn. Obviously Nas hasn't recorded any other freestyles that are as iconic or well known, but that one session really changed rap and set the ...more
Seriously, 32nd! He should be in the top 5. One of the best of all time.
Definitely in the Top 5 at least.
PSearch List