Top Ten Most Overrated Songs
TheGreatest
The Contenders: Page 4
61
Gentleman - PSY
When I saw Gangnam Style, I thought, pretty good. Don't see where PSY could go wrong. Then I saw this, and thought, yeah, he's lost it. - PositronWildhawk
He later made Hangover and it's much worse! Not saying this song is good. - SelfDestruct
V 1 Comment
62
Bring Me to Life - Evanescence
Evanescence is a great band. And I understand that a lot of people love this song (I do like it also). However, I don't get why this song gets so much praise. I mean, I see that song getting a lot of views on YouTube and being number 1 on lists of "best evanescence songs" all around the internet (even on TheTopTens). There is a lot of songs from that band that deserves more praise than this song (The Other Side, Like You, Your Star, Going Under, My Immortal (my favorite), Everybody's Fool, Lithium, Sweet Sacrifice, Call Me When You're Sober, etc). Overrated doesn't means bad, it's just that it gets too much fame/praise. I like that song but really, better than My Immortal, Going Under and Everybody's Fool? Never. - BlueDiamondFromNowhere
This song is good, but it will never be as much of a masterpiece as My Immortal.
Never understood how anyone could like this song.
It's absolutely overrated. Sounds like an Avril Lavigne song.
V 1 Comment
63
Don't Look Back In Anger - Oasis
V 1 Comment
64
Moves Like Jagger - Maroon 5
I hate Maroon 5. And Christina's voice in this song.
65
Like a Rolling Stone - Bob Dylan
Probaly slightly overrated, not the greatest song of all time, but up there - RecklessGreed
66
Just the Way You Are - Bruno Mars
67
American Idiot - Green Day
This song is amazing! I hate people!
V 1 Comment
68
S.O.S. - Rihanna
This song is overrated, it has popularity it doesn't deserve, it's repetitive, it gives me a headache, and Rhianna is a horrible singer! Do I have to say anything more!?
V 1 Comment
69
Viva la Vida - Coldplay

this is a song from a rock band. but is this a rock song all i could hear was the piano coldplay has better songs than this

I don't like Cold Play, but for this, X&Y, Talk, Clocks and Fix You, I make an exception.
Coldplay are a great band, but this isn't their best song.
Lol calling Coldplay a "rock" band. Cut me with that edge
V 2 Comments
70
Champagne Supernova - Oasis
Michael jackson can't be in this list
V 1 Comment
71
My Heart Will Go On - Céline Dion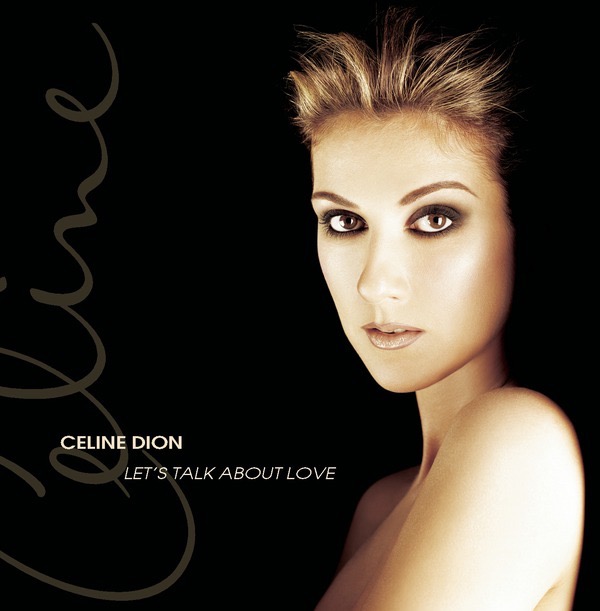 It's really not a good song. Very overrated.
Just a horrible song, should be in the top ten
72
We are Young - Glee

Now, fun. fans, don't get mad at me before you listen what I have to say. fun. is one of my favorite bands, and this is the version by Glee. It is very sad the fun. version only rose to popularity because of Glee. They are an amazing band, but Glee is horrible. I want this band to be popular, but not because of glee.
What? No. It's unfair. If we made the case every place here should be filled up with Glee. They're so annoying it's just unfair for everyone else who wants to be overrated
Agreed with the previous comment. It's pretty sad that Fun is only popular because of a crappy show. If Glee had only one fan, it'd still be overrated.
73 Stayin' Alive - The Bee Gees
74 Headlines - Drake
75
Welcome to the Black Parade - My Chemical Romance
Yeah, yeah I know that they broke up in March, but This song is overrated. That song AND album is the only reason why everybody know this band. No offense to everybody who likes this band but, the lyrics are kinda cheesy.
76
I Kissed a Girl - Katy Perry
Definitely most overrated I don't get why songs like smells like teen spirit, sweet child o' mine, stairway to heaven make it to the list... Hey diz songs defined era's, movement's and styles... And this song really makes me mad
This song is terrible and gimmicky
This song started an unwarranted trend for middle schoolers to "come out" as bisexual/gay/whatever. It was annoying.
77
You Belong With Me - Taylor Swift
Who wants to listen to this piece of junk where Taylor underrates herself and talks about how another girl is better and prettier and actually expects to get the guy?
It is not an 'inspiration' or breaking the popular girls' hearts or something! But it is breaking my ears!

Taylor, this song sucks! Why did you have to write it? You could do so much better! Especially because Tay wears high heels and skirts! Like, is the 'she' Taylor?

The lyrics are messed up! IF SHE WANTS A boyfriend SHE SHOULD SAY

I wear high heels
SHE wears sneakers
I"m cheer captain
And SHE'S on the bleachers!

And one last thing...
She's kinda badmouthing cheerleaders who like skirts and heels and saying other girls are better. Who does that?
V 1 Comment
78
Problem - Ariana Grande
79
Never Say Never - Justin Bieber
80
Thrift Shop - Macklemore
This song just annoys me. Macklemore cannot rap, the girl is way too old to be excused for her awful sections and the only thing ANYONE likes about this song is the trumpet or whatever it is.
The "song" is a piece of crap. Not kidding. And that sums up my thought on it. - PositronWildhawk
PSearch List
Recommended Lists
Related Lists
Most Overrated Iron Maiden Songs
Top Ten Most Overrated Songs of 2014
Most Overrated Metallica Songs
Top Ten Most Overrated Songs by Good Artists
Most Overrated Classic Rock Songs
List StatsUpdated 20 Jan 2017
3,000 votes
271 listings
8 years, 189 days old

Top Remixes (39)
1. Uptown Funk - Mark Ronson
2. Hello - Adele
3. See You Again - Wiz Khalifa
NiktheWiz
1. Wonderwall - Oasis
2. Stairway to Heaven - Led Zeppelin
3. Call Me Maybe - Carly Rae Jepsen
PositronWildhawk
1. Lose Yourself - Eminem
2. Hello - Adele
3. Blank Space - Taylor Swift
guitar
View All 39
Posts
Error Reporting
See a factual error in these listings? Report it
here
.